We use affiliate links and may receive a small commission on purchases.
"how good are schwinn bikes?"My good friend John sent me a question。
My good friend John has recently developed an interest in the outdoors, and he recently decided on the 29-inch Men's Schwinn Mountain Bike, of course, because his budget was less than $300, and the bike was highly reviewed online.
He came to me because he had no experience buying mountain bikes, and I wanted to help him analyze the 29-inch Men's Schwinn Boundary Mountain Bike for him and his friends who wanted to buy it.
The Schwinn Boundary is a classic hardtail mountain bike with a standard geometry frame. Schwinn mountain bikes have received a lot of praise for their quality, especially when it comes to low-cost mountain bikes.
I assumed that the Schwinn boundary lacked a water bottle cage, which would be inconvenient for our mountain sports.
Still, I discovered two protruding mounting points for the water bottle cage on the tilt bar of the frame, which I could attach myself.
Best Schwinn Mountain Bike:
As you know Schwinn is a bike brand with a history, here are some of the schwinn mountain bikes we have reviewed.
Schwinn Taff Mountain Bike review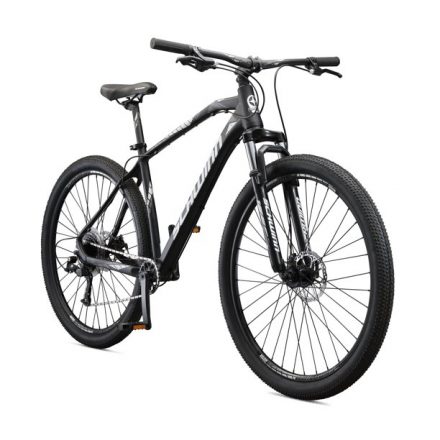 Scroll to Top