We use affiliate links and may receive a small commission on purchases.
We've selected 15 best mountain bike saddles for your reference.
The saddle is a very important accessory for mountain bikes and determines your ride through the mountains. The best mountain bike saddles provide a comfortable and reliable connection between the hip and the bike as a whole. It's not as exciting as a drivetrain or braking upgrade, but a comfortable saddle will keep you on the trail all day instead of giving up because your butt is sore.
Saddles are not a fashionable item, they should be tailored to individual characteristics and it's a picky choice. Because the same saddle you go riding on a light mountain bike is not the same as the saddle on a comfortable endurance mountain bike.
Keep reading for our best mountain bike saddles, and if you have some confusion about your choice, jump to the bottom to read through our selection advice first and learn what you need to know before making your choice. If interested in our articles, feel free to follow us on our website.
2023 Best Mountain Bike Saddle List
1. SDG Bel Air V3.0 Lux-Alloy ($89.99)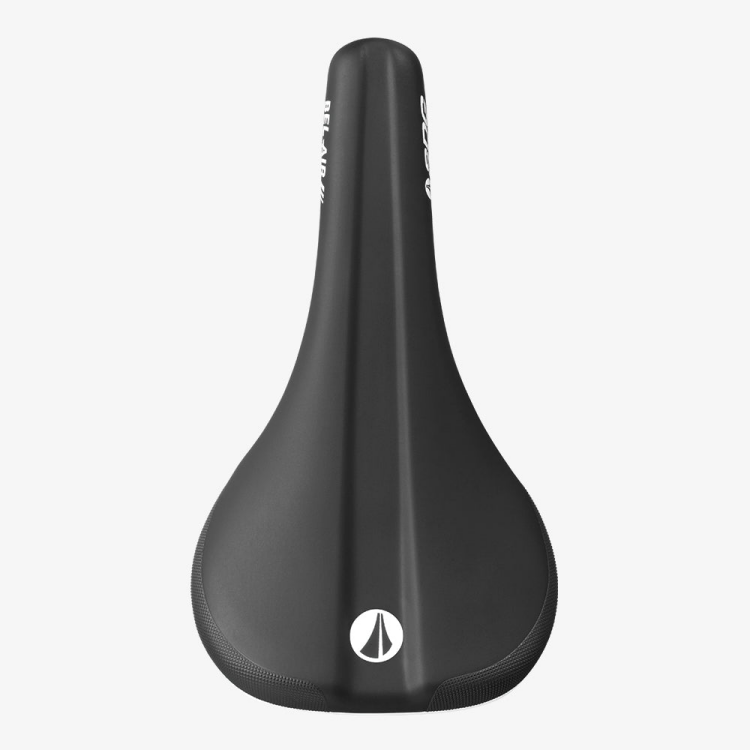 Width: 140mm
Length: 260mm
Fixture: 7mm
Weight: 236g
What we like about it: It's comfortable and rubs well.
What we don't like about it: The weight is a little heavy.
The SDG Bel Air series is famous for the comfort of its S-curved profile for those intense mountain riders. The profile allows for a better hold on the body without sliding over bumps during the ride. The third generation has become flatter but still significantly curved, and the saddle nose has become shorter and wider. This short nose design caters to modern saddle design and allows for a more efficient pedaling position while remaining comfortable. The anti-friction design on both sides of the tail ensures that it is less likely to break during stopping and side rubbing.
The steel rails are a little too heavy for such a great saddle, and I think it will take away from its performance. If you want a lightweight saddle, check out this one, Specialized Power Expert. But in my opinion, you can't ask too much for it at this price. This is the best choice for someone who wants to upgrade their mountain bike saddle for the first time.
2. Specialized Power Expert ($109.95)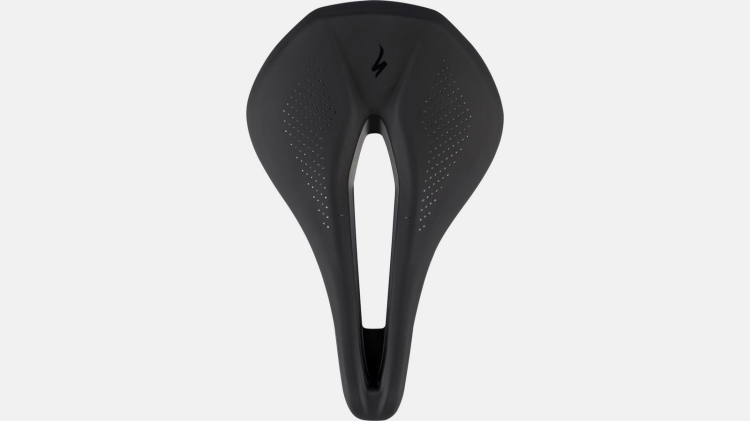 Width: 130-155mm
Length: 242mm
Fixture: 7mm
Weight: 230g
What we like about it: Soft and comfortable for long-distance endurance riders.
What we don't like about it: It's not very flexible and not very responsive.
This short, wide saddle is favored by endurance racers, with a spongy central profile combined with a thick, short nose designed to reduce pressure on soft areas, making it a great companion for long days out on the pedals. The hollow titanium rails are rare at this price point, offsetting some of the cushioning without compromising strength, and also helping to reduce the saddle's deformation leading to energy loss.
Thick and compliant reduces its agility, it can't react as quickly as those extreme off-road riders. The comfortable, soft saddle may take away your confidence in sprinting, and sprinters can look at Selle Italia X-LR Ti316 Superflow. But it's good news for endurance riders, shuttling between tarmac and rough ground, it can be a good companion in all weather.
3. WTB Koda ($42.95)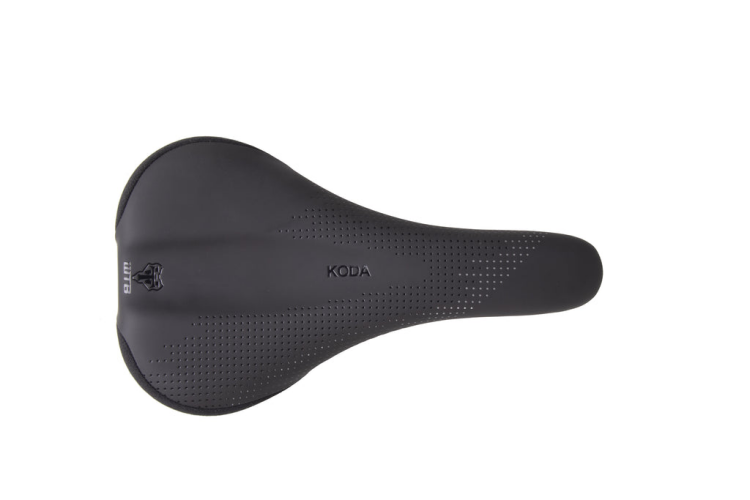 Width: 145-150mm
Length: 255mm
Fixture: 7mm
Weight: 218-316g
What we like about it: Unisex design, short saddle nose design.
What we don't like about it: It's not for professional riders.
This is a saddle that has been tested and produced by female riders. And WTB says it's a universal design, so male riders can use it too. The standout of this saddle is its saddle nose design, which allows it to sit comfortably at the front of the saddle on steep climbs, and is short enough to not get caught in shorts. In addition, it offers three options (Titanium, Cromoly, and Steel), each with different weights.
This universal design is not suitable for professional riders who prefer to get the absolute male or female saddle to provide absolute comfort. If you are a male rider you can look at the Specialized Power Expert However, this design and price are perfect for the mass rider, and the short, wide saddle is becoming more and more popular and has even been developed for road saddles.
4. Selle Italia X-LR Ti316 Superflow ($199.99)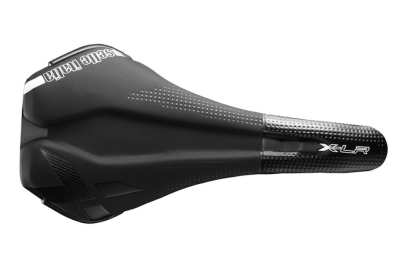 Width: 131-145mm
Length: 266mm
Fixture: 7mm
Weight: 165-175g
What we like about it: Easy to power up and lots of room to move your legs.
What we don't like about it: Limited cushioning, not suitable for leisure riding.
This is a fairly narrow saddle with no extra padding, so you could say it's a true motocross saddle. The carbon shell with titanium rails is very lightweight, and the traditional narrow saddle doesn't mean it lacks any performance. the Fibra-Tex saddle is very durable, and the dual-density padding provides good support while providing the right amount of cushioning.
The limited cushioning is not for everyone, and the stiff saddle is very easy to power but also tends to make your butt sore sooner. If you are an endurance racer, I think the Specialized Power Expert above would be a better fit for you. But don't underestimate the performance of Italian motocross saddles, the ease of handling and power features will be with you in every motocross race.
5. Spank Spike 160 ($84.99)
Width: 144mm
Length: 265mm
Fixture: 7mm
Weight: 250g
What we like about it: A favorite of comfortable endurance riders, soft and rigid.
What we don't like about it: The heavier weight.
The minimalist Spank Spike 160 is a favorite of downhill and endurance racers. It will never be a hindrance when you're charging down a hill at full speed. Contact points and impact areas are reinforced and optimized to withstand strenuous riding. The saddle surface is friction-rich and will hold its position on strenuous descents. Color options are plentiful, including Geoff Gulevich's signature colorway.
The weight is not very light, if you need a lighter saddle you can look at the Selle Italia X-LR Ti316 Superflow above. But I don't think it's too heavy considering the gravity it has to carry on intense descents. I highly recommend this saddle for speed and enduro riders.
6. S-Works Power ($325)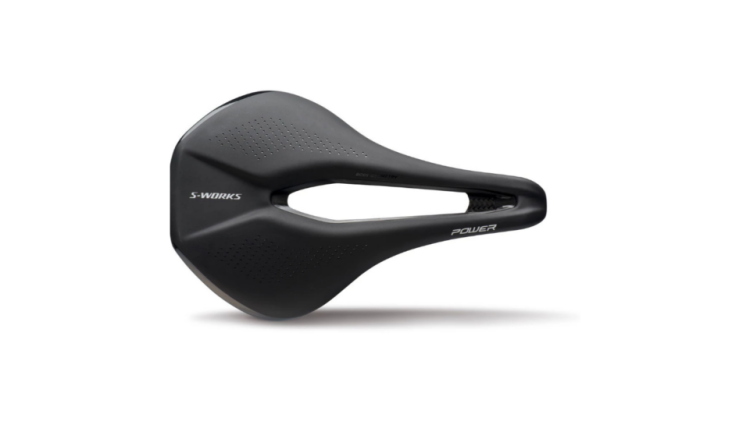 Width: 142-155mm
Length: 242mm
Fixture: 7mm
Weight: 159g
What we like about it: Fast ride, easy to power up.
What we don't like about it: The geometry is not comfortable in an endurance bike.
The new saddle looks like the nose has been cut off, leaving the rest of the saddle to provide a very comfortable ride. It works very well on aggressive rides with big drops, and the lower layer of foam with the gel padding on top is just right to be able to pedal hard uphill without losing power.
But when you're riding a comfortable endurance bike, you may not find it comfortable. Our testers thought it would put too much pressure on the pelvis. If it's an enduro saddle you need, try the Spank Spike 160 which is perfect for enduro riding. But it has to be said that for high-intensity uphill and trail riding, a saddle that is easier to power up will give you better results. Therefore, climbers and cross-country enthusiasts will love it.
7. Fabric Line Race Titanium ($92.99)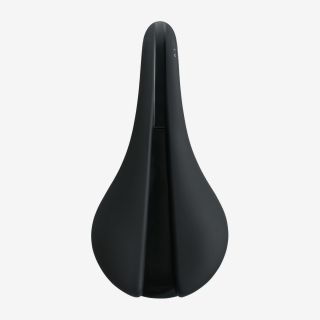 Width: 134mm
Length: 270mm
Fixture: 7mm
Weight: 237g
What we like about it: Sturdy and comfortable, with plenty of room to move around.
What we don't like about it: It's not suitable for long rides.
If you've read other reviews of the Fabric Line Race Titanium, sturdy and comfortable is what professional racers consistently say about it. The center section has been stripped of material to reduce pressure and weight, but not completely hollowed out like other brands. This design enhances the unity and does not create any deformation when you rock hard. The slim saddle nose is suitable for riders with thick thighs who can bring their legs as close to the top tube as possible to get full aerodynamics.
The downside is obvious, the saddle nose is thin and long and I always want to move my butt forward to relieve pressure on long rides. This is a bit harsh for longer, more relaxed rides. For long rides, the Specialized Power Expert might be a better choice. But for competitive riders, a straight stiff saddle is what they need. Because sometimes they don't even sit in the saddle for half of the entire race.
8. SDG Radar ($89.99)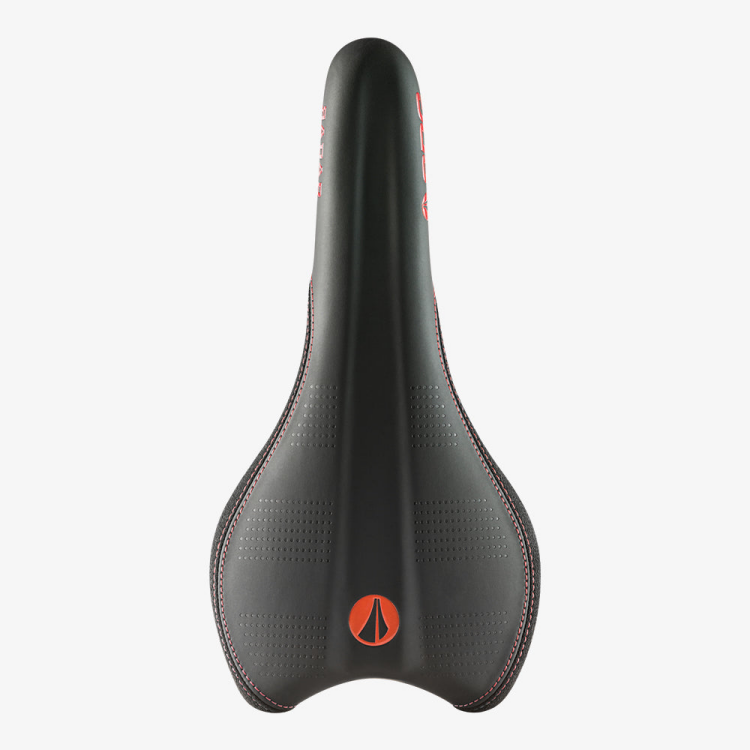 Width: 138mm
Length: 270mm
Fixture: 7mm
Weight: 245g
What we like about it: Affordable price and anti-abrasion design on both sides.
What we don't like about it: The lack of stock.
This is a fusion saddle that borrows from three of the mountain bikers' favorite saddles (Circuit Mtn, Duster P Mtn, and Fly Mtn). With optimal function and performance impact, it is well padded so you can sit for long periods without feeling pain. 220mm x 21mm pressure relief channels reduce pressure on the perineum area.
There is bad news and good news. The bad news is that this steel saddle frame is sold out on the official website. But the good news is that you can upgrade to a CRO-MO saddle frame for only $20 more and be further lightened. If you are an entry rider and need to upgrade to a saddle that will allow you to ride further, I think it can decide for you.
9. Fizik Luna X5 ($79.94)
Width: 145-155mm
Length: 281mm
Fixture: 7mm
Weight: 255-260g
What we like about it: Designed for women, for off-road and extreme sports.
What we don't like about it: The elongated saddle nose limits mobility and is not suitable for descending and making sharp turns.
The Fizik Luna X5 is the best mountain bike saddle for women for riding on the trail and in sports.IschialFlex provides flexible support on the saddle surface as well as a comfortable range of motion. So you can ride faster, longer and harder in it. The ergonomic skeleton shape is designed for women and provides extra cushioning, especially for long, and trail rides.
The elongated saddle nose can restrict mobility during fast descents, making it difficult to get quick, nimble steering. And it sometimes hangs up on the top of my cycling jersey. If you're a rappelling enthusiast, the Specialized Women's S-Works Power with MIMIC is what I'd recommend for you. And if you're not, it's good for off-road or long rides or uphill.
10. Bontrager Arvada Elite ($159.99)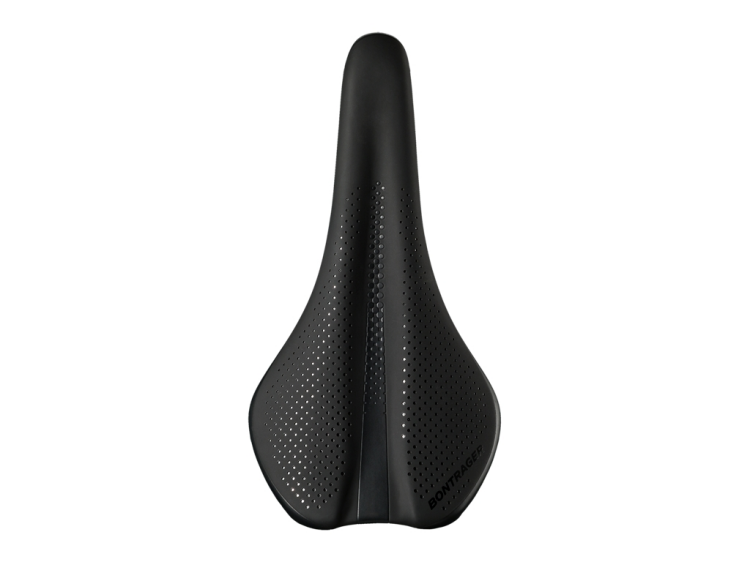 Width: 128/138/148mm
Length: 270mm
Fixture: 7mm
Weight: 224g
What we like about it: Hard upturn for climbing, concave to enhance compliance.
What we don't like about it: It's not suitable for long rides.
If you want to climb steep hills, I recommend fitting it before you go. It's not completely flat, and the tail sticks up like a whale's tail to provide comfortable uphill support. saddle frame uses a high-carbon steel alloy to be harder and stronger than titanium at a lower price than chrome-moly steel. In addition, the plastic base is perforated for improved compliance.
However, on my long rides, the downward-flipping saddle makes my butt feel numb. If you are a speedway enthusiast, I would recommend the Specialized Women's S-Works Power with MIMIC. But for hitting the top of the mountain, it's impeccable.
11. Ergon SM Sport Gel Women ($99.95)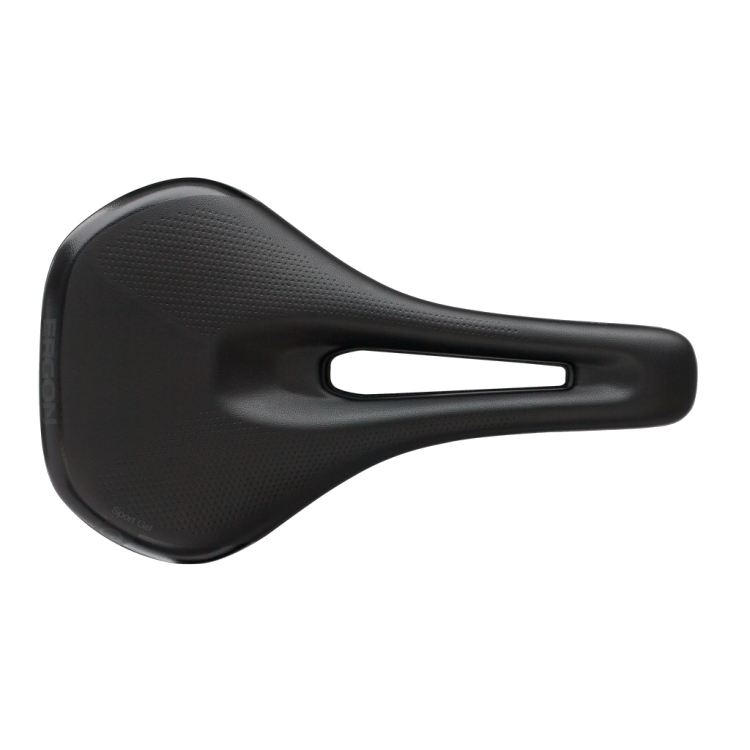 Width: 144/160mm
Length: 269mm
Fixture: 7mm
Weight: 235g
What we like about it: A comfortable, soft commuter saddle designed for women.
What we don't like about it: Not for professional competitions.
The German company specializes in the design of advanced saddles and grips, prioritizing comfort. And the saddle is designed in different shapes for men and women. This mountain bike saddle for women is designed to challenge rugged terrain without any restriction of activity. Endurance racing and long trail rides are its strong points, and it has the same good comfort when riding in typical drop-offs.
The Comfort saddle is a little too soft, and riders with a need for speed may not be too comfortable with it. But you can choose Specialized Women's S-Works Power with MIMIC. however, I believe no one can say no to a comfortable saddle, and a happy ride is more to my liking than a fast pass.
12. Specialized Women's S-Works Power with MIMIC ($350)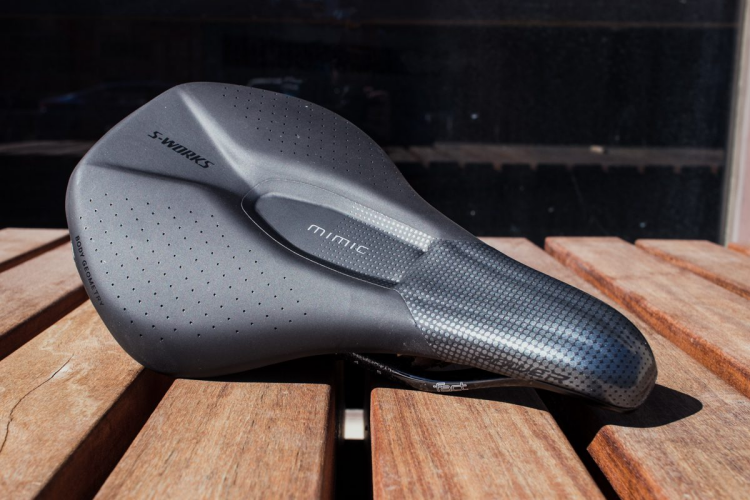 Width: 143/155mm
Length: 242mm
Fixture: 7mm
Weight: 210g
What we like about it: The short saddle nose design is perfect for women.
What we don't like about it: The cutout is not comfortable for me.
Mimic technology "adapts perfectly to your body and gives you the support you need". What fits you is what is most comfortable, and after a long ride it will adapt more to your shape and stance. The short and wide design is perfect for female riders, and the overall look is thick but still lightweight, with a titanium saddle frame and carbon fiber base providing support for this.
The cutout is not long enough to suit my preferences. The Ergon SM Sport Gel Women extended cutout is fine by me, despite the so-called "supportive cutout" in the front. Many people think this is comfortable, but of course, you can only speak for yourself if you've tried it.
13. Tioga Undercover Stratum Carbon ($190)
Width: 140mm
Length: 285mm
Fixture: 7mm
Weight: 150g
What we like about it: Light padding and adequate support.
What we don't like about it: The sizing doesn't support long rides if it's not right.
The ultimate lightweight saddle for those racing riders, utilizing the skeletonized carbon fiber base of the saddle to sculpt active suspension features into it and maintain structural cushioning. The light foam padding is very good at firing while properly supported, designed to cushion higher-frequency impacts with minimal padding.
Although some riders claim it can be used for long rides, most riders still find the stiff shell difficult to handle. If you are used to saddles with thick padding, the SDG Radar is my suggestion for you. But if this shape is perfect for you, you can feel that it is very supportive and easy to power.
14. WTB Deva Team ($38.68)
Width: 145mm
Length: 260mm
Fixture: 7mm
Weight: 193/305g
What we like about it: Comfortable ergonomics, wear-resistant design on the outside
What we don't like about it: It's heavier in weight.
The Deva is WTB's versatile series of saddles. Cheaply priced to accommodate a wide range of riders, the flat profile allows for a variety of seating positions and the short saddle nose allows for easy transitions between uphill and downhill. The female-centric shape is designed with plenty of DNA padding and is incredibly popular with men as well. The center has a flat channel to relieve pressure.
If you're using just the steel saddle frame, the weight comes to a whopping 305g. If you need a lighter saddle you'll need to pay more to upgrade to the titanium version. But I think in everyday riding if you don't care about weight, the price of $47.95 is too good to be true.
15. WTB Silverado ($41.13)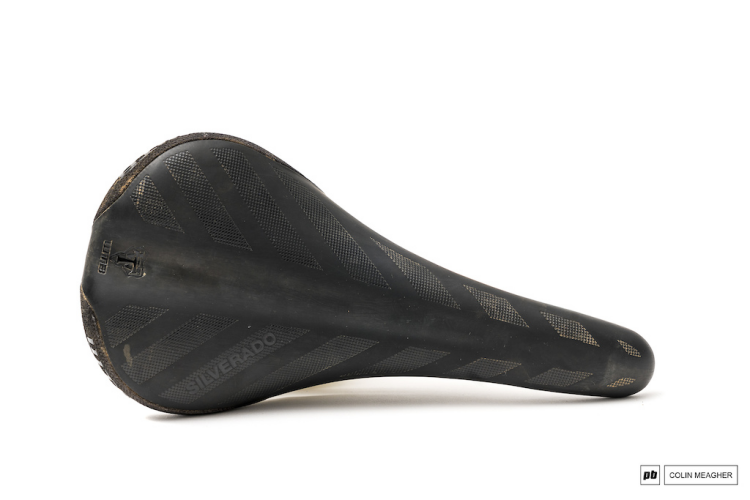 Width: 135/142mm
Length: 280mm
Fixture: 7mm
Weight: 204g
What we like about it: Very affordable price for a novice upgrade.
What we don't like about it: It is not suitable for long climbs.
Incredibly for just $50, you can get a very comfortable saddle. Compared to the Deva, this saddle is longer and narrower, providing extra room for forward and backward movement. I replaced it with the original saddle and have used it ever since, and the cheap price makes it perfect for a novice to upgrade the factory saddle.
The lack of an upturned rear made it impossible to get my butt supported when doing hard long climbs, and I needed to adjust my butt towards the front of the saddle now and then. If you also need long climbs, I think the WTB Deva Team would be a good choice. But the Silverado's odd fit made me feel very comfortable while riding.
Road bike saddle purchase advice.
What is the difference between the saddle of a mountain bike and a road bike?
Should I choose a saddle with a center cutout?
Do mountain bike saddles need to be stronger?
Men's and women's bike saddles
Your style can also determine the shape of your saddle
Where should I sit in the saddle of my bike?
What is the difference between the saddle of a mountain bike and a road bike?
They may not seem different, but in reality, there are some differences. This is because of the design differences caused by the environment and frame geometry that apply to these two bike classifications.
Mountain bike frames tend to be designed with longer, more slack head tube angles. Modern mountain bike seat tube angles are also designed to be steeper, and the overall body is in a more upright seated position while mountain riding also changes the design angle of the mountain saddle.
It's also worth remembering that mountain bike drivetrains have large gear plates that road bikes don't have, even up to 51T. On some grades, mountain bikes can be climbed without breaking out of the saddle using increased pedaling, whereas road bikes often need to be ridden out of the saddle. This means that any discomfort in the mountain bike saddle while climbing can quickly become apparent.
Should I choose a saddle with a center cutout?
Saddle construction has evolved to the point where it is possible to create a central cutout as well as a recessed channel without weakening the strength of the chassis. These features are ergonomic and can eliminate pressure in vulnerable areas to avoid numbness while riding, greatly enhancing comfort while riding.
Some saddles will also use built-in flexible sections on the edges, which can provide more room for movement when pedaling.
Do mountain bike saddles need to be stronger?
Sturdiness is one aspect that separates mountain and road bike saddles. The reality is that in mountain riding we occasionally crash on the single track and you spend more time away from the saddle when off-road compared to road riding.
This means your mountain bike accessories need tougher and more abrasion-resistant material components. Single-track riders also often ride in extreme rain storms and mud, which also requires a fully sealed saddle.
The base and rails also need to be strong enough to withstand seated pedaling on rough terrain as well as crazy drops. If the rider loses control and takes his feet off the pedals, the saddle is usually the first point of contact and needs to withstand the rider's entire weight falling on the saddle.
Men's and women's bike saddles


The visual difference between men's and women's saddles is very small, so it is easy to overlook the benefits of a special saddle. Pelvic structure plays an important role in the choice of saddle.
The sciatic tuberosity (bottom of the diagram) is the key point of contact between you and the saddle, supporting almost all of your weight. Male riders sit with their sit bones close together and have a narrow pubic arch angle of 70° compared to the 90-100° angle of the female pelvis.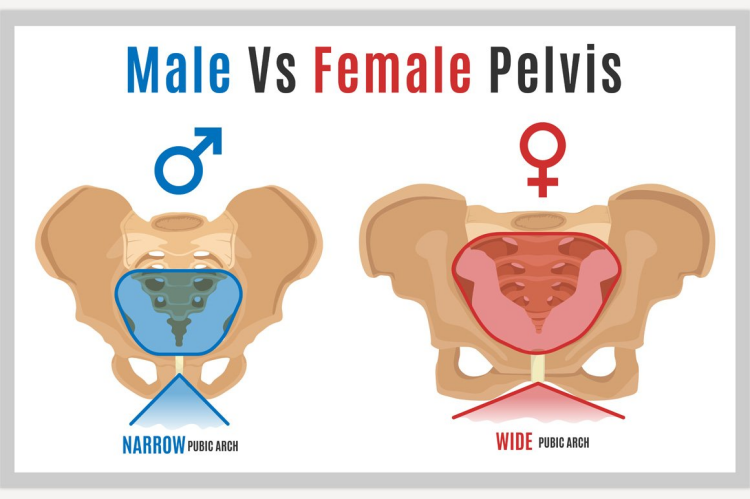 This also means that the padded area of the male saddle will be narrower compared to the female.
And women with wider sit bones need to use a shorter and wider saddle nose to provide a larger area of padding, which will ensure that the thighs get enough room to move.
The difference in mere millimeters is a completely different experience in the real world of riding. It is easy to see how this will affect the shape needed to adequately support the rider's weight.
Your style can also determine the shape of your saddle
Yes, if you look closely at multiple saddles you will find that some saddles will be flatter compared to others. The best way to choose a flat or curved saddle is to determine your riding habits.
Aggressive riders, male or female, who lean forward and put pressure on the soft tissues, will share some of that pressure in their hands. This also allows for a lighter and stiffer saddle to be chosen to enhance power generation.
And those who sit up straight will undoubtedly put more pressure on their lower body. In this case, it is perfect for your back-end padding to be more appropriate.
Where should I sit in the saddle of my bike?
In most cases, you should sit at the widest part of the saddle so that you get the fullest support from the saddle and you can enjoy maximum comfort. But on a real ride, you can decide based on your riding style. You may move forward or backward in the saddle to achieve a comfortable riding position.
Conclusion
As you can see, finding the right saddle for you is not easy, and in some cases, it's not even a choice that can be made by a mechanic alone; only you know the true comfort. I am sure this list will help you in your saddle selection and answer most of the questions you may have.
If the saddle of the mountain bike doesn't fit you well, you can click on our road bike saddles and you might get more options.
In short, when choosing which saddle to use, you can consider your type of riding. The width of the sit bones the anatomy of the body and the shape of the saddle itself, the material as well as the padding. But it is important to know that for those riding beginners, the initial discomfort from the friction is normal. By the way, if you want to go riding in well-known terrain or special terrain, you can book your accommodation on IHG Hotels & Resorts. It is not only rich in variety but also easy to operate.
If you like our content, feel free to share it with your friends. If our content is helpful to you, you can click the email subscribe button below!