We use affiliate links and may receive a small commission on purchases.
Despite the fact that the Trek 6500 is over 15 years old, it is a good mountain bike.
Since a reader emailed me and asked me to review the Trek 6500 for him, I haven't ridden this mountain bike and had to find Brendan in Detroit to give him some insight into what it's like to ride the Trek 6500.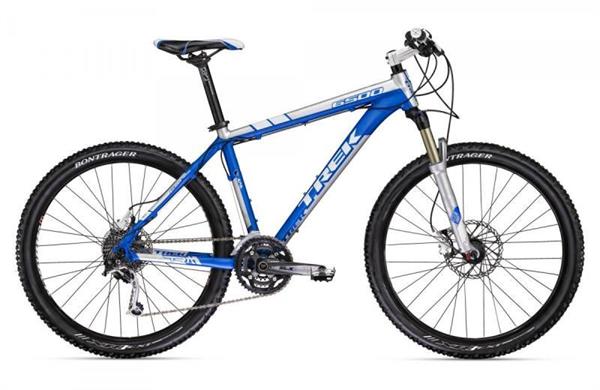 Below, I'll go over the descending and climbing performance, key features, components, and specs of this mountain bike, as well as how it compares to other mountain bikes.
Welcome to the Best Bike blog, so let's get started right away.
Trek 6500 Specs
| | |
| --- | --- |
| Frame | Alpha SLR Aluminum |
| Sizes | 15.5, 17.5, 19.5, 21.5″ |
Wheels
| | |
| --- | --- |
| Wheels | Shimano M475 disc hubs; Bontrager Camino alloy rims |
| Tires | Bontrager Jones ACX, 26×2.2″ |
Drivetrain
| | |
| --- | --- |
| Shifters | Shimano Deore |
| Front derailleur | Shimano Deore |
| Rear derailleur | Shimano Deore XT |
| Crank | Shimano M440 44/32/22 |
| Cassette | SRAM PG950 11-34, 9 speed |
| Pedals | Alloy platform |
Components
| | |
| --- | --- |
| Saddle | Bontrager Select |
| Seatpost | Bontrager Select |
| Handlebar | Bontrager Select, 25mm rise, 31.8mm |
| Stem | Bontrager Select, 7 degree, 31.8mm |
| Headset | Aheadset Slimstak w/semi-cartridge bearings, sealed |
| Brakeset | Shimano M431 w/Tektro alloy levers |
| Colors | Flare Duotone |
The following ride experience was communicated by Brendan and the blogger, and the blogger completed the corresponding record.
Descending
The Trek 6500 setup still appears to be low, but consider that this was an entry-level mountain bike 15 years ago.
Brendan enjoys riding on rough trails, and to give me a more accurate description, he had to ride 15 miles to reach a trail ride where he could quickly descend.
It is possible to descend quickly on the hills of Lindau with a slightly steeper head tube angle, 100mm shock fork, and entry-level 2.2-inch front tire. Because all Trek 6500 configurations are at the low end of the mid-range (some are upgrades needed to get there).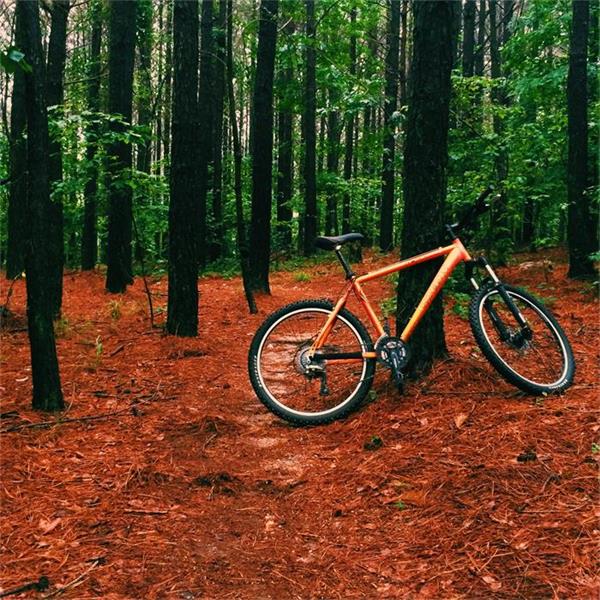 When descending small trails, the 26″ small size tires are very flexible. Even in the corners, the direction is constantly changing. Because the ride is very responsive without the grip of larger tires, some riders prefer the smaller size.
Brendan's complaint about the Trek 6500 was that it slid sideways when descending on loose ground. When I spoke with him, I told him that it would be better to change the tires to wider tires.
But, because he rarely rides in such terrain, he didn't think to change the tires. As a result, the Trek 6500 is suitable for hard ground descents, and the steering agility and fork damping on descents are excellent.
Climbing
Because of the Trek 6500's 26×2.2″ tires and multiple gears, hardtail mountain bikes have an advantage over softtail mountain bikes when it comes to climbing. Smooth slopes on trails are not difficult to climb, and even rough slopes can be easily climbed with the help of Bontrager tires.
When riding on smooth slopes, 100mm shock forks with knobs can be adjusted to provide appropriate shock travel, ensuring that your efforts are not wasted. When climbing steep hills, the 3*9 gear system, which can be switched to the lowest gear, provides enough uphill traction to climb, but it does not appear to be an easy climb.
So I don't think the Trek 6500 is a very good fit for mountain biking on steep hill climbs.
But Brendan had a lot of fun speeding up on flat trails and then going for fast climbs, so the Trek 6500 mountain bike is perfect for mountain climbs that are not technically difficult.
General Roads
Many readers may be under the mistaken impression that mountain bikes perform best in mountainous terrain.
Flat or undulating hills, on the other hand, are the most commonly ridden roads on mountain bikes, and are frequently the preferred terrain for riders who don't want to be constantly on the limit.
Yellow grass trails, winding wilderness trails, and the occasional small rock make for a fun time for mountain bikers traveling with friends, and the Trek 6500 is a favorite on such trails.
The 26″ small tires are small enough to get around large rocks, but the shock fork is also very good at reducing ground impact in rolling terrain. The shock fork is constantly reducing the ground's impact.
A water bottle holder can be mounted on the frame, allowing you to take your sports drink and ride to new places.
The Trek 6500 has a reserved rear rack and mudguard mount, and it outperforms the average commuter bike on city roads, not only in terms of tire grip, but also in gearing combinations that rival those found on road bikes.
As a result, the Trek 6500 is an excellent choice for general mountain or commuter road performance.
Main Features
Alpha SLR Aluminum Frame
The Trek 6500's aluminum frame is lightweight. The Alpha SLR Aluminum frame weighs only 3.6 pounds, which puts it right in the middle of the weight range for aluminum frames.
It is stiff enough to accommodate 26″ tires, and the width can be increased to a maximum of 2.4″. The 2006 Trek 6500 is finished in ruby blue and has a lively appearance. The frame, which can be used for more than ten years, is not only strong but also corrosion-resistant.
Shimano Deore drivetrain
The Shimano Deore drivetrain, which is not considered low-end at the moment, is of very high quality, and the Trek 6500 is equipped with a complete Shimano Deore. The Trek 6500 had a 3X9 drivetrain in 2006, but it has been a 3X10 drivetrain since 2010.
However, the price has risen, and I don't believe it is particularly cost-effective. 1X drivetrains are popular today, and almost all of them do away with the front derailleur chainstays in an effort to simplify riding and to hell with complicated gear systems.
Riding a 3X drivetrain bike car didn't feel particularly different to me, but a 1X mountain bike gives you more confidence to ride your best in technical singletrack.
Bontrager Jones ACX Tires
Because these tires are tubed, the tire pressure requirements aren't excessive.
However, I prefer the 27.5 "pneumatic tires Despite the Trek 6500's 26*2.2 "Tires greatly aid in steering and technical climbing.
The 27.5″ tires are the middle size between the 29″ tires and fit a wider range of heights, as well as having many advantages for riding speed, including fast climbs. However, the Trek 6500's tires were already quite good at the time, and the size of the tire button would perform admirably on hard ground and gravel.
Puncture resistance is also fairly good.
Brakes
The Trek 6500 had two versions of brakes in terms of accessories. One is the brake of alloy pulling line, this kind of rim brake, cheaply built, at that time the braking effect in ordinary terrain and mechanical disc brake is not much different.
At that time, it was not suitable for some fast descending terrain as I mentioned above. The other is the Trek 6500 Disc with mechanical disc brakes, which can be configured for technical singletrack or forest road riding.
Although brake upgrades are not expensive, I still prefer a mountain bike with disc brakes that can be ridden in the mountains with easier stops and no worries about riding.
If you go with the Trek 6500, you can upgrade it with appropriate disc brakes from Amazon. The budget can be as low as $100.
Front Fork
The Manitou Axel Comp 80mm travel shock fork was still available on the Trek 6500 in 2005. The Trek 6500, however, has a 100mm travel fork since 2006. This is what makes it more suitable for trail riding and, according to other reviews, the most affordable trail mountain bike.
That's because it was improved incrementally each year until it reached the configuration preferred by trail riders in 2006. It's also not expensive.
The Trek 6500's fork is excellent on a variety of terrains, but in intense mountain riding, it may appear inadequate because, as mountain biking has evolved, high-end cross-country or speedy mountain bikes have reached 120mm of travel or more.
These days, 100mm travel forks seem a little short. If you're looking for a beginner mountain bike, a 100mm or 80mm travel fork will suffice.
Bontrager Select seat and handlebars
Trek still uses Bontrager Select seat and handlebar parts in mountain bikes under $2,000 these days, and the parts are strong and durable enough that there's not much to complain about.
However, I prefer the gel seat for long rides or mountain riding, and it's beneficial to have less seat impact on the body. If you only plan on riding short distances, the Trek 6500 seat will suffice.
Benefits of the Trek 6500
Affordable price
Off-road mountain bike with versatility
100mm travel shock fork for entry-level cross-country
26*2.2″ tires for agile steering and strong grip
Sturdy and durable handlebars
Peace of mind after-sales service, up to 10 years frame warranty
What we don't like about it
26″ tires are slightly outdated at the moment
Stiff seat, not suitable for long rides
FAQ
What is the body weight of the Trek 6500?
The Trek 6500 has a bodyweight of 27.8 lbs.
What frame sizes does the Trek 6500 come in?
15.5, 17.5, 19.5, 21.5″
What is the current price range for a trek 6500 for sale?
The Trek 6500 is worth about $95. It also depends on the condition of the bike.
Learn more
Is The Trek 6000 Mountain Bike Worth Buying? [Trek 6000 Review]
Is The Trek 830 A Good Mountain Bike? [Trek 830 Review]
Compare Tables
Comparison
Trek Roscoe 7 mountain bike 2022 vs Trek 6500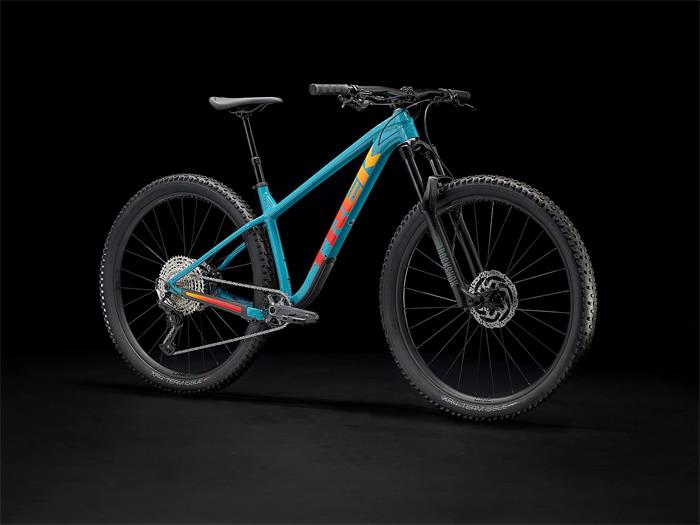 It's a stretch to compare the latest Trek Roscoe 7 mountain bike to the 15-year-old Trek 6500. However, just like a computer upgrade, the new configuration is always far superior to the old one. So, what are the advantages of the Trek Roscoe 7 mountain bike over the Trek 6500?
You get, Alpha Gold aluminum frame, 29×2.60″ Bontrager TLR tires, 1X12 Shimano Deore Drivetrain, 140mm travel RockShox Recon Silver RL fork, Shimano MT200 hydraulic disc.
A good mountain bike is often the starting point for fun riding, and the race-ready Trek Roscoe 7 is less than half the price of a professional race bike, but the slew of accessories will not disappoint. 29-inch tires are more common these days, but they're 2.6″ wide and have excellent traction even on sand.
Although a Deore accessory alongside the Trek 6500, the 1X12 Shimano Deore Drivetrain has been updated over the last 15 years and its performance is in no way comparable to older versions of gears.
Finally, I must mention its mid-to-high-end RockShox shock fork, which has 140 mm of travel. Dropping down to higher distances on slopes is very difficult to bottom out the fork, and the damping effect will dazzle riders who haven't tried this fork before.
For those of you who want to compete in races, the Trek Roscoe 7 is a mid-to-high-end mountain bike.
Learn more: Is Trek Roscoe 7 Worth Buying? [Trek Roscoe 7 Review]
Trek Marlin 8 mountain bike VS Trek 6500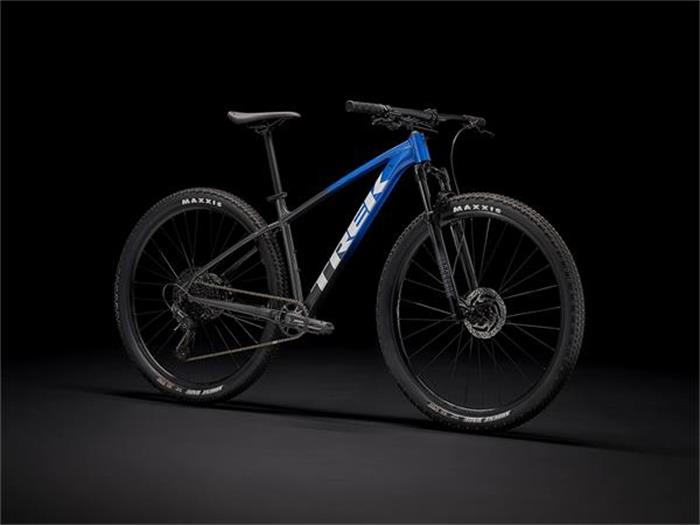 It must be rugged and durable, as well as easy to ride in the mountains. The Trek Marlin 8 is a low-cost mountain bike that will not disappoint casual adventure riders. It has an Alpha Silver Aluminium frame, a RockShox Judy Silver fork (100mm travel, 80mm travel on some frame sizes), 29 (XS & S: 27.5×2.4″) tires, and a Shimano MT200 hydraulic disc brake.
With a clean alignment and a slim profile. The rear rack and fender mounting holes remain on the Trek 6500. Every detail is suitable for daily adventures and commuting, thanks to the excellent bodywork and non-redundant features. The Trek Marlin 8 mountain bike outperforms the Trek 6500 on both mountain climbs and descents, balancing budget and performance.
If you prefer the current Trek mountain bikes, the Trek Marlin 8 is an excellent choice.
SANTA CRUZ Nomad Mountain Bike vs Trek 6500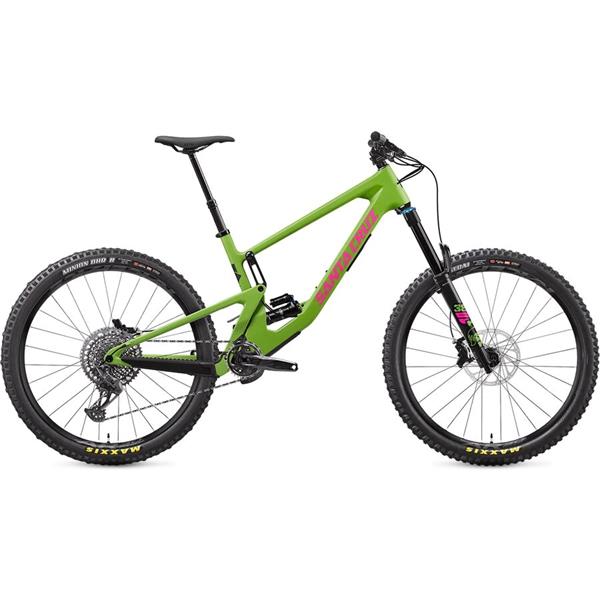 When comparing high-end race bikes, the SANTA CRUZ Nomad Mountain Bike is an existence that does not let boring riding replace your riding life entirely. The SANTA CRUZ Nomad is designed to allow you to ride freely in difficult woodland singletrack or challenging park terrain. It is built in accordance with a professional mountain bike park.
A carbon frame, RockShox Super Deluxe Select+ Rear Shock (170mm Rear Travel), Fox 38 Float Performance (170mm Front Travel), 800mm handlebar width, and SRAM Code R 4-piston hydraulic brake are all included. SANTA CRUZ A slack-out 64-degree head-tube angle, combined with 27.5in wheels, allows you to roll over obstacles without feeling sluggish on a technical trail.
The bike is only 33.16 pounds (15,030g). That's not a particularly heavy mountain bike. So, if you want to be first in endurance racing in the future, you should consider this wild mountain bike.
Schwinn S29 Mountain Bike VS Trek 6500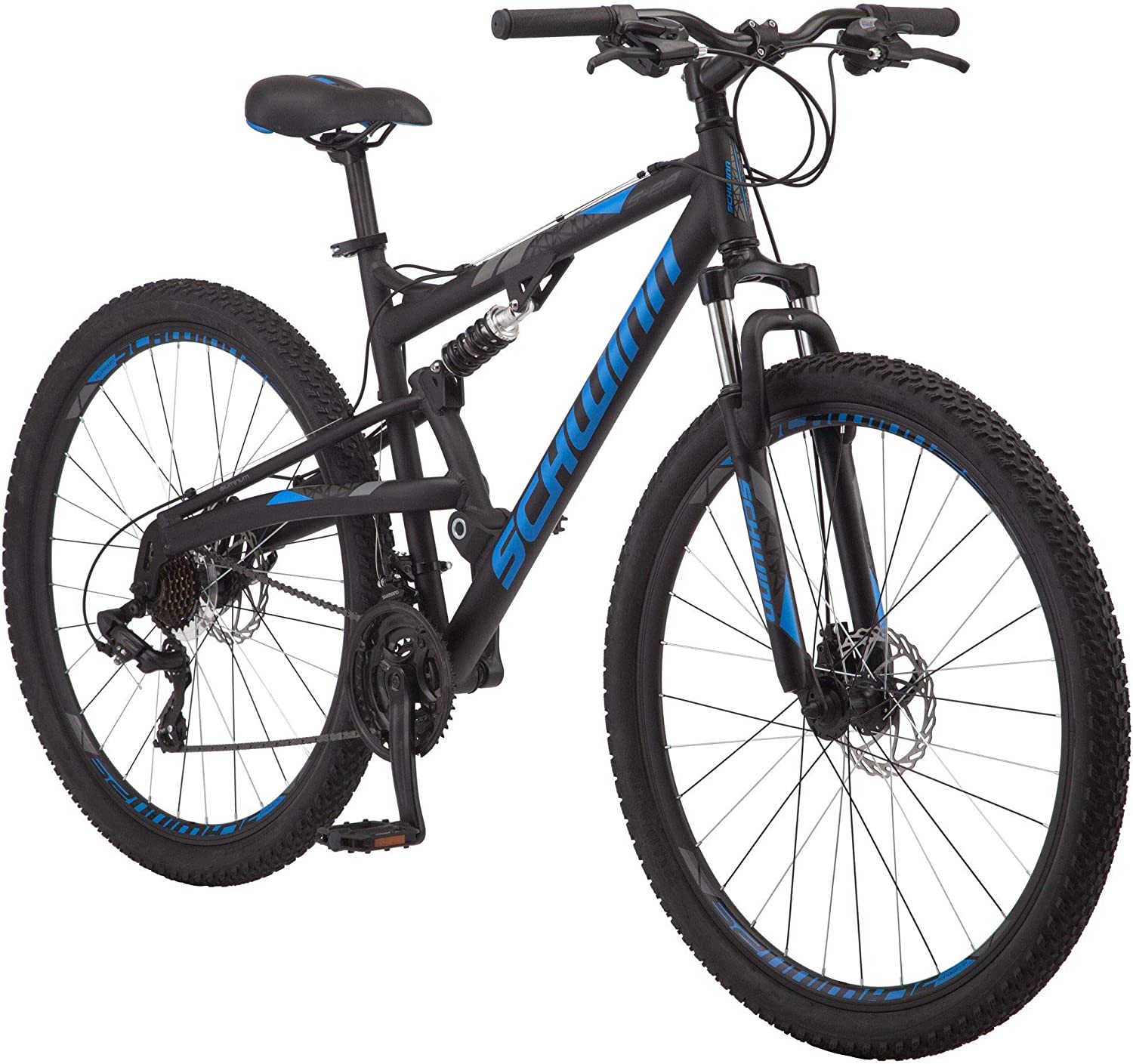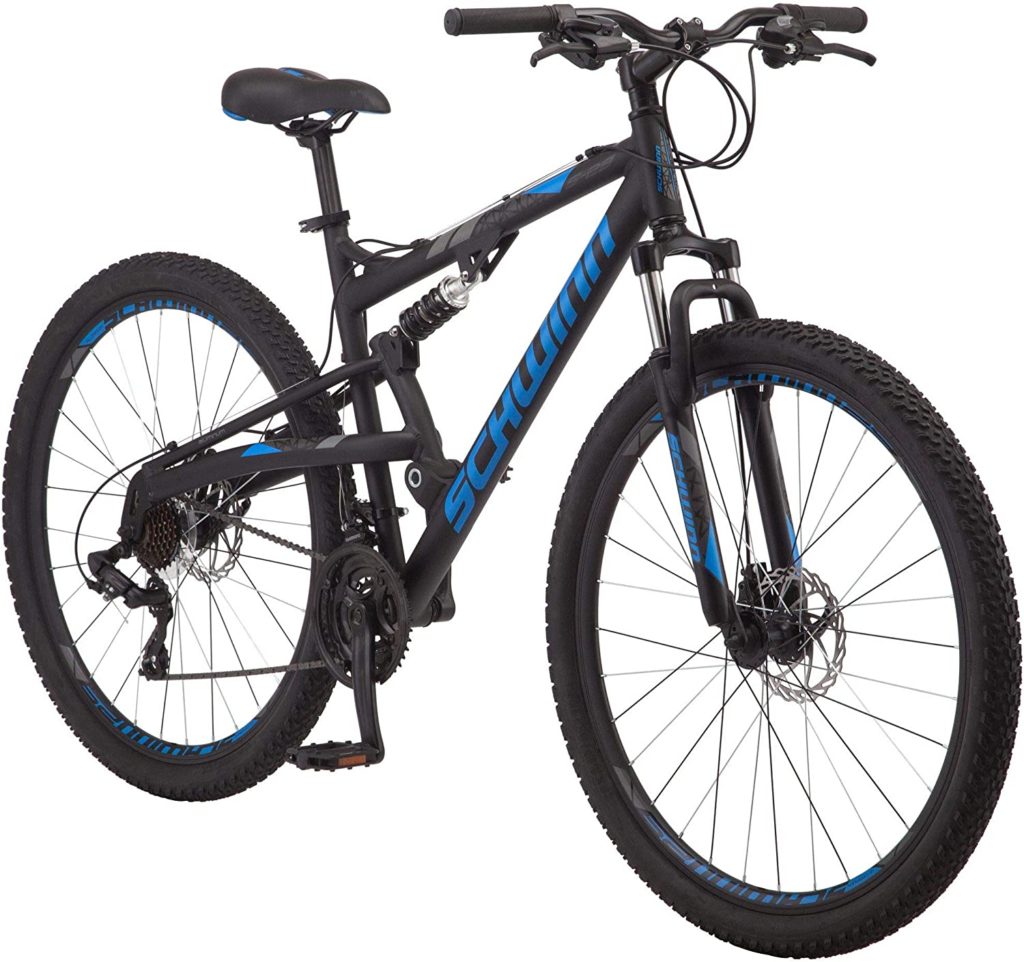 When you compare a race mountain bike to the protagonist, it's like comparing a cheap mountain bike to the protagonist after speeding down a steep hill to the flat. The Schwinn S29 is a good value for money mountain bike with 29″ tires that are suitable for commuting or general mountain riding.
The 60mm travel shock fork is adequate for mountain riding in hilly areas, but it has many limitations when riding on forest roads and single tracks. As a result, this mountain bike is best suited to riders who live in low-altitude areas.
When compared to the Trek 6500, it has the advantage of mechanical disc brakes and is about the same weight. On wet surfaces, the slightly wider tires provide a little more traction. The Schwinn S29 is another good mountain bike that strikes a good balance between price and performance. Consider it for your limited funds.
Tip: Used Schwinn S29s can fetch a good price.
Learn more: Schwinn S29 Mens Mountain Bike Reviews-In-Depth Assessment
Final Verdict (4.5/5)
Even though it lags behind in terms of riding feel and accessory stack, the Trek 6500 is a shining mountain bike when compared to mountain bikes from 15 years ago.
The comparison takes into account that it was originally configured with a significant number of replacement parts over the course of the ride, and that these replacement parts will be gradually upgraded over time. So, in terms of riding experience and component quality, the Trek 6500 is a good mountain bike. We ultimately gave it a rating of (4.5/5).
If you want to see more trek mountain bike reviews, follow us as we'll bring you more evaluations.
Learn more: Is The Trek 6000 Mountain Bike Worth Buying? [Trek 6000 Review]
Related Videos