We use affiliate links and may receive a small commission on purchases.
Trek is a "young" bike brand with over 40 years of experience, but many cycling enthusiasts adore them because of their consistent rational thinking and continuous research in the field of cycling.
This is a comprehensive review of the nostalgic Trek 1000 road bike from Best Bike Select. What are the characteristics of the Trek 1000 road bike, an old bike that has been researched over time?
What are the advantages and disadvantages, and what new road bikes are a good substitute? Are you in a hurry? Let's get this party started.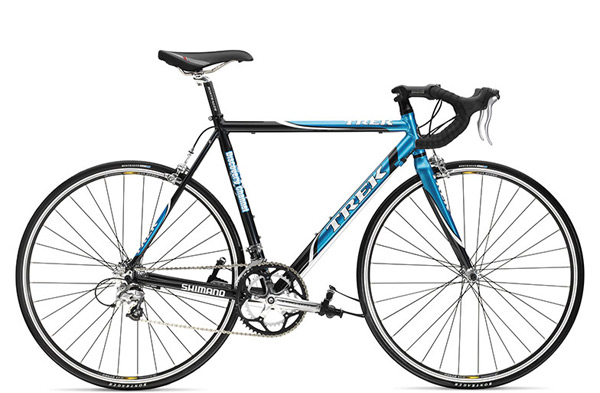 Features of Trek 1000 road bike
Stylish design (5/5)
The Trek 1000's exterior design is similar to that of modern road bikes. The bike was first released in the 1980s, but it gained popularity in the mid-1990s.
Of course, its configuration is constantly being updated, and I haven't been able to find any information on the configuration of the Trek 1000's first generation. The most recent version dates from 2000 onwards.
This is extremely frustrating for me, but I still like the way the bike looks. At the time, the white paint with the old Trek logo was very fashionable.
Aluminum frame and fork (4.0/5)
At the time, the 6061 aluminum frame was introduced, and many low-cost bikes still use this process with pride.
It was conceivable when Trek began using it 25 years ago. The aluminum frame is also much stronger and more durable than the steel frame, and it does not require any maintenance.
Tange Cro-Moly frame with TIG Welded Aero Multi-Crown fork. When compared to road bikes of the same era, these accessories are already very good. And, according to many forum comments about the Trek 1000, there are few users who complain about its frame and fork.
Of course, some users believe that it is still a little heavy in the current state. When compared to today's carbon fiber, it is indeed a little heavier.
2X7 speed configuration (3.5/5)
The 14-speed configuration does not appear to be very high-end at the moment, and it is one of the basic configurations of many low-cost road bikes.
Shimano's cassette and shift set, mid-range configuration, and quality remain unrivaled. According to some riders, it has been ridden for 6000 miles with little damage.
Tires (3.5/5)
Versions prior to 2000: 700°C*25°C IsoTech Trek 3. The slimmer 32C tires were typically used on racing road bikes, while the 25C tires were still adequate for training and were more of a commuter bike configuration at the time.
However, the post-2000 versions would all use the 23C model tires, which are capable of riding at higher speeds and are considered one of the best budget race roads.
Unique shifting (3.5/5)
Shifters on modern bikes are located above the handlebars, but the Trek 1000's shifters are located below the handlebars. This is bad news for riders who have gotten used to shifting over the handlebars. It takes some time to get used to the shifting style of the Trek 1000.
Advantages and disadvantages of Trek 1000
Advantages
Classic frame design
Light weight
14-speed configuration
Disadvantages
Lack of stability
Shifting style that requires adaptation
Trek 1000 Specs
| | |
| --- | --- |
| Colors | Electric Blue & Black Splash with White Decals |
| Weight | 23lbs |
| Frame | Alcoa 6061 T6 Aluminum |
| Fork | Tange Cro-Moly with TIG Welded Aero Multi-Crown |
| Headset | Tange Seiki Sealed |
| Sizes | 18.5, 20.5, 21.3, 22, 22.8, 23.6, 24.4 |
| Hubs | Shimano Exage EX 32h |
| Rims | Trek/Matrix Titan II700c x 25C |
| Tires | 700 x 25c Trek IsoTech 3 |
| Pedals | HTI Alloy Quill |
| Brakeset | Shimano 400 EX SLR Aero Levers |
| Shift Levers | Shimano 400 EX7-Speed SIS Indexing |
| Front Derailleur | Shimano 500 EX 7-speed |
| Rear Derailleur | Shimano 400 EX 7-speed |
| Crankset | Shimano 500 RX, 42/52 teeth – SuperGlide Chainrings |
| Rear Cogs | 7-speed, 12 – 28 teeth |
| Seatpost | SR TCO Sport Alloy |
| Saddle | Trek EnerGel Lycra |
| Handlebar | SR Anatomic Alloy |
| Stem | SR 90' X-Stem Silver |
FAQ
Is the Trek 1000 suitable for competition use?
If you're using an older version of the Trek 1000 for smaller races, you'll need to make some adjustments. The old version, for example, has an aluminum fork that needs to be replaced with carbon fiber.
The Trek 1000 after 2000 has its own carbon fiber fork and is lighter in weight. Then there are the tires, which can be replaced with race tires to significantly improve race performance. The shorter forward-leaning top tube is unsuitable for riders who are not particularly tall.
However, you can gain an advantage in the countdown sprint. There won't be much of a performance advantage over today's race road bikes, but it's still a great choice for commuting.
How much does the Trek 1000 weight?
23 lbs.
What frame sizes are available for the Trek 1000?
There are 18.5, 20.5, 21.3, 22, 22.8, 23.6, 24.4-inch frames to choose from.
What is the weight limit of Trek 1000?
There is no definite data expressed, but there are riders who weigh 265 pounds who can ride it very well. So the weight limit is about 265 pounds.
What is the Trek 1000 road bike price?
The vast majority of used road bikes at the moment, need to be determined by the condition of the bike. In 2019, the Trek 1000 sl road bike price will be around between $300-$400. Currently, it is expected to be worth around $200.
Learn more: Is The Trek 1200 A Good Road Bike? [Review] 2021
A model that can replace the Trek 1000
Comparison
We have made some simple comparisons between the bikes you can buy now and the Trek 1000, and hope it will help you choose the right road bike.
Trek Domane AL 4 Disc VS Trek 1000
The Trek Domane AL 4 Disc is a fast road bike ideal for competitive group riding or racing. In terms of positioning, it is similar to the Trek 1000.
The Trek Domane AL 4 Disc, on the other hand, has more features and a Shimano Tiagra 2×10 (20 speed) drivetrain that can handle more terrain. The carbon fork absorbs road vibration and is strong enough, but it also keeps the Trek Domane AL 4 light.
When riding at high speeds, vacuum tires with no inner tubes allow for higher tire pressure and less drag. One of the most advanced road bike braking methods is the hydraulic disc brake.
Last but not least is the aluminum frame, which is ergonomically designed to maintain a fast ride while also making it easier to arrange the appropriate physical strength to ride different sections.
Good components are complemented by versatile geometry, making it an affordable, high-quality race road bike.
Trek Boone 6 Disc VS Trek 1000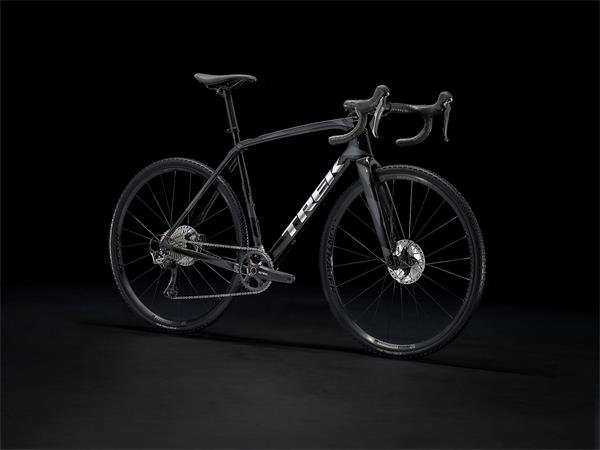 Cyclocross bikes are catching the attention of many riders as road bike racing continues to fragment.
The Trek Boone 6 Disc is a carbon cyclocross bike designed to dominate any CX course, including the most legendary on the UCI circuit. The bike's sleek carbon fiber frame makes it very light while still maintaining high strength.
In the world of cyclocross, the Trek Boone has helped racers achieve great results. The Trek Boone 6 Disc's weight of 18.30 lbs/8.3 kg allows racers to ride with less power loss, and the 1X11 speed configuration is popular in cyclocross, so if you want to race cyclocross, consider getting one.
Schwinn Phocus 1600 VS Trek 1000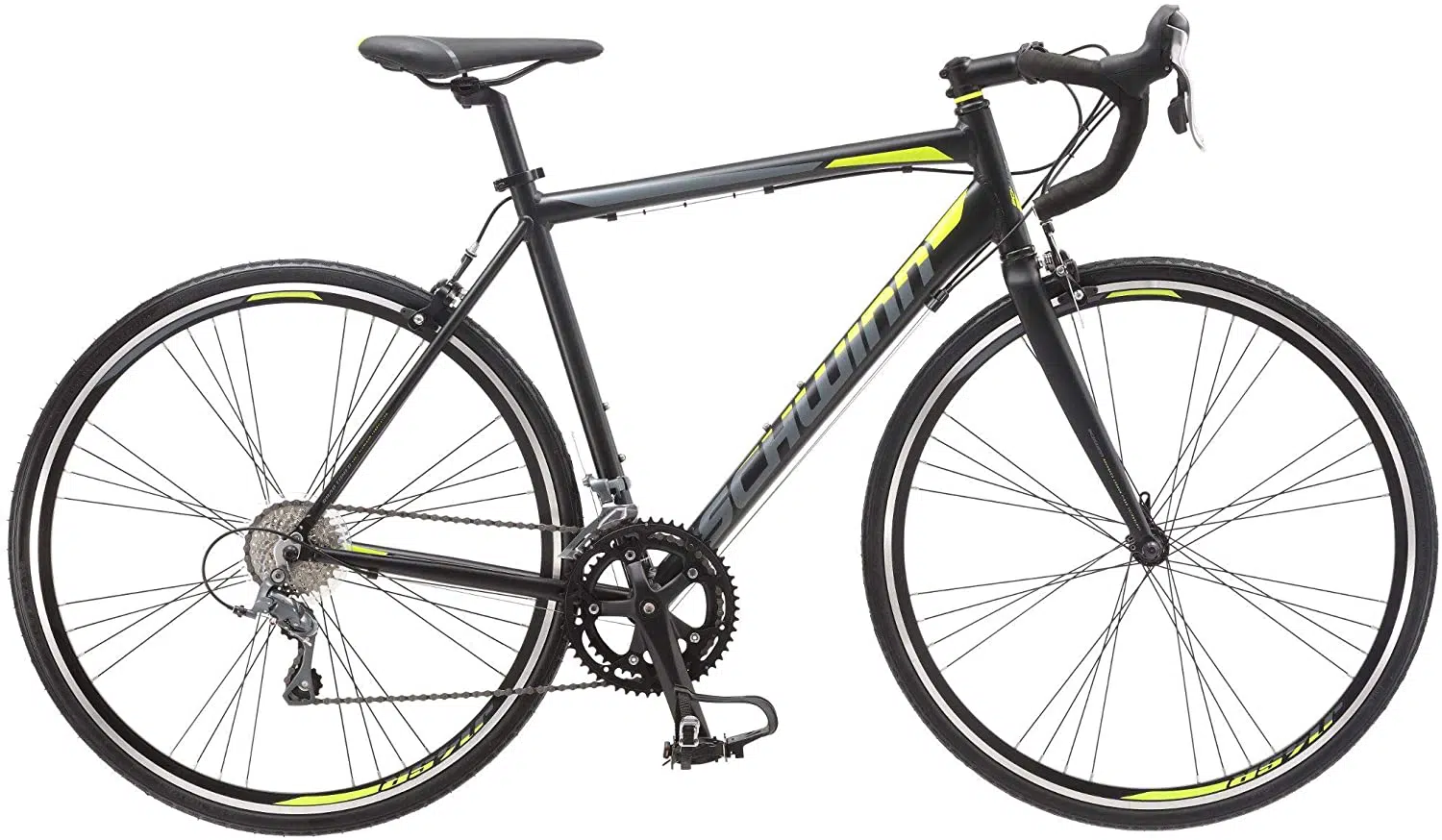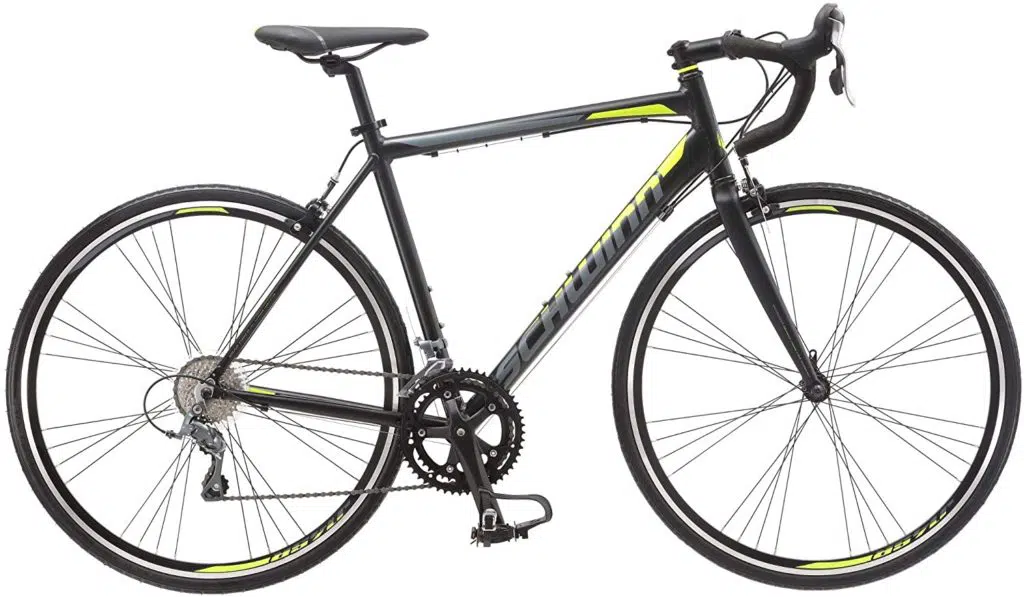 If you're used to racing road bikes, it's always a good idea to look into commuter road bikes. However, because of the low price and common riding requirements, some riders prefer the Schwinn Phocus 1600.
Commuting can be made faster with 16 different speeds and 700*23c thin tires. If you only need a road bike for commuting, the Schwinn Phocus 1600 is an excellent option.
Learn more: Schwinn Phocus 1600 Review – Best Schwinn Entry Level Road Bikes
Overall Rating (4.5/5)
The Trek 1000 is a classic road bike that has been in the hands of many people for many years. However, with the passage of time and the reading of numerous stories in the forums, this road bike has gained a lot of popularity.
According to modern standards, the Trek 1000 is a step backward, but the memories it leaves behind are priceless. Overall, the Trek 1000 is an excellent road bike.
Related Videos
Related Reading
Is the Trek mt 220 A Good Kids Mountain Bike? [Trek 220 Review]
References
https://products.roadbikereview.com/product/latest-bikes/road-bike/Trek/1000-290760.html