We use affiliate links and may receive a small commission on purchases.
The Trek 1.2 road bike was first introduced to riders with the Trek 1.2 2008, a moderately priced and high-quality road bike. Its fame seems to have been lukewarm.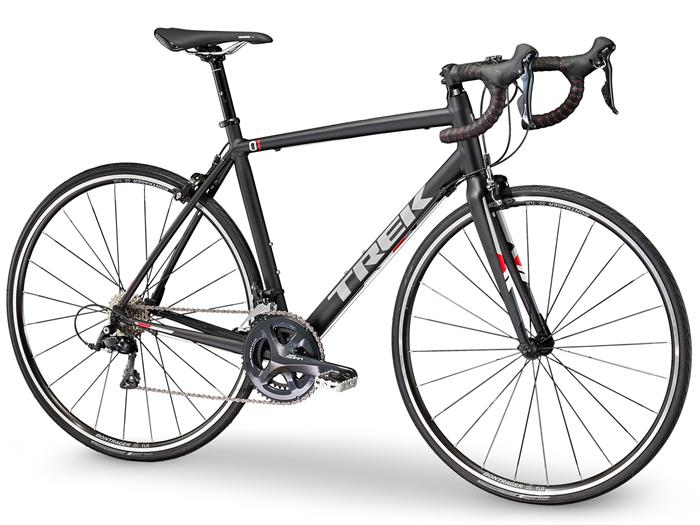 But because of the many years of sales, there have been many riders who have owned it. Let's look at the Trek 1.2 in its current light.
What are its features, or what are its pros and cons? If you are looking to buy a suitable road bike, we are also ready to do some simple comparisons to save your precious time in selecting a bike.
Without further ado let's get started.
Features of Trek 1.2 road bike
Aluminum frame (4.2/5)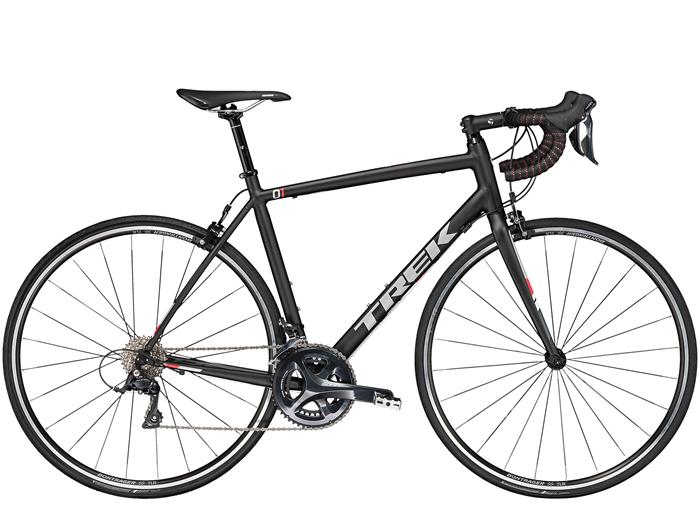 Extremely light weight with 100 Series Alpha Aluminum frame. The weight of the whole bike is 21.52 lbs.
An aggressive 73-degree head tube angle keeps the rider in a fast travel position on the track. And it also makes it easy to get better results in junior races.
It's not exactly the fastest climber by any stretch of the imagination, but the lightweight frame and taller head tube keep it from making the climbing bad.
Carbon Fiber Fork (4.5/5)
This is one of the highlights of the Trek 1.2, and it keeps the overall weight down even further, allowing for better performance on high-speed road riding.
A steel fork or a heavier aluminum frame won't be a hindrance to your fast climbing.
Shimano Sora drivetrain (3.9/5)
Honestly, a drivetrain like this is only available at the low end.
The 2X9 drive gearing makes it slightly less capable of performing on gravel terrain than drivetrains 3X9 and above. But the Trek 1.2, which is not intended for competition, is more of a recreational and fitness ride.
With the FSA Vero 50/34 (compact) crankset the performance on road riding is impressive.
In fact, I personally like the 50t cassette a lot, the oversized gears don't make you pedal as hard when climbing.
As a rider who wants to ride faster, you should expect some upgrades to the Trek 1.2 Shimano Sora.
Bontrager Vacuum Tires (4.5/5)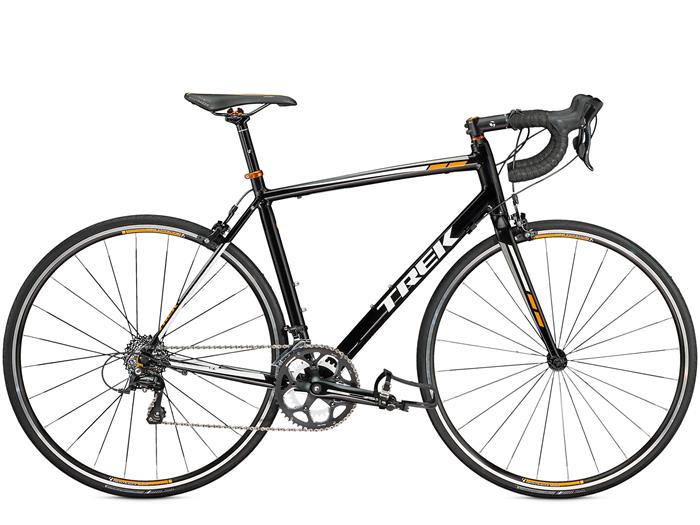 The Trek 1.2 leaves no stone unturned when it comes to reducing body weight.
The Bontrager vacuum tires keep the weight down while increasing the speed of the ride, providing a more stable and predictable ride.
Alloy dual-pivot brakes (3.0/5)
As an early road bike, Alloy dual-pivot brakes, the braking distance will be longer compared to today's popular disc brakes. It is also a rim brake, so it has an impact on the rim, and then it requires some adjustment for break-in.
Of course, these have very little impact on commuter riders, but if you prefer long rides, consider replacing them with mechanical disc brakes for an additional $50+ budget. This will enhance your riding experience.
Bontrager Race VR-C Handlebar (4.3/5)
The alloy handlebar has no concerns about its quality during long-term use.
The handlebars are not as curved, which allows the rider to recover the horizontal handlebar riding position more easily.
This is designed to enhance the comfort of riding.
Bontrager T1 700x25c Tires (4.2/5)
Seeking fast riding bodywork often prefers slim 23c tires, but this is very unfriendly to beginners and requires a longer learning curve.
Yet the 1.2 strikes a balance between comfort and riding speed with intermediate 25c tires, which better absorb road vibration and increase riding comfort. And the probability of a flat tire is also greatly reduced.
Pedals (4.5/5)
Rather than the low-end Wellgo nylon pedals, the Trek 1.2 uses the more expensive Wellgo nylon pedals with alloy cage, toe clips, and shoulder straps on top of that.
The ride is more about pedaling frequency than the durability of this component.
Trek 1.2 road bike Specs
| | |
| --- | --- |
| Frame | 100 Series Alpha Aluminum, fender & rack compatible |
| Frame fit | H2 geometry |
| Fork | Trek carbon road |
Wheels
| | |
| --- | --- |
| Wheels | Alloy hubs; Bontrager Tubeless Ready rims |
| Front hub | Alloy |
| Rear hub | Alloy |
| Rims | Tubeless Ready |
| Tires | Bontrager T1, 700x25c |
Drivetrain
| | |
| --- | --- |
| Shifters | Shimano Sora, 9-speed |
| Front derailleur | Shimano Sora |
| Rear derailleur | Shimano Sora |
| Crank | Shimano Sora, 50/34 (compact) |
| Bottom bracket | Sealed cartridge |
| Cassette | Shimano Sora, 11-28, 9 speed |
| Chain | Shimano Sora |
| Pedals | Wellgo nylon body w/alloy cage, toe clip & strap |
Components
| | |
| --- | --- |
| Saddle | Bontrager Montrose Comp |
| Seatpost | Bontrager alloy, 2-bolt head, 27.2mm, 8mm offset |
| Handlebar | Bontrager Race VR-C, 31.8mm |
| Grips | Bontrager Microfiber tape |
| Stem | Bontrager Elite, 31.8mm, 7 degree, w/computer & light mounts |
| Headset | 1-1/8″ integrated, semi-cartridge bearings |
| Brakeset | Alloy dual-pivot |
Benefits of Trek 1.2
Super light frame
Carbon fiber fork
2X9 drivetrain
700x25c vacuum tires and double-wall rims
What we don't like about it
Lap brakes
A little hard seat
FAQ
How much does a Trek Alpha 1.2 weight?
The Trek 1.2 56 cm frame has a body weight of 9.77 kg/21.54 lbs.
What is the weight limit for the Trek 1.2?
This bike has a maximum total weight limit (combined weight of bicycle, rider, and cargo) of 275 pounds (125 kg).
What frame sizes does the Trek 1.2 come in?
47, 50 ,52, 54, 56, 58, 60, 62cm frames.
Learn more: Is The Trek FX1 Worth Buying? [Trek FX1 Review]
Comparison table
Comparison
Trek Domane AL 2 vs Trek 1.2 road bike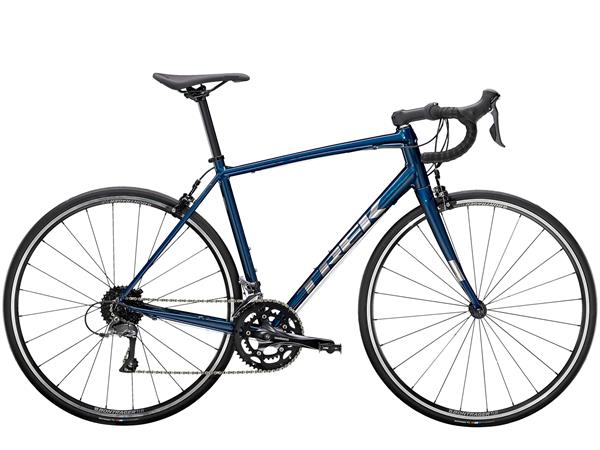 Both Trek Domane AL 2 and Trek 1.2 road bike are priced very close to each other, and both are made of 100 Series Alpha Aluminum, which can be said to be a very good alternative to Trek 1.2 road bike.
But the Trek Domane AL 2 is more subdivided in terms of usage, and it takes into account the needs of casual riders.
In terms of drivetrain, the complete Shimano Claris 2X8 drivetrain is used, which is somewhat weaker compared to the Trek 1.2 road bike.
Next is the head tube angle of the frame, a more relaxed 71°, which is more comfortable when climbing. So Trek Domane AL 2 is more suitable for casual riders.
Trek Checkpoint ALR 4 vs Trek 1.2 Road Bike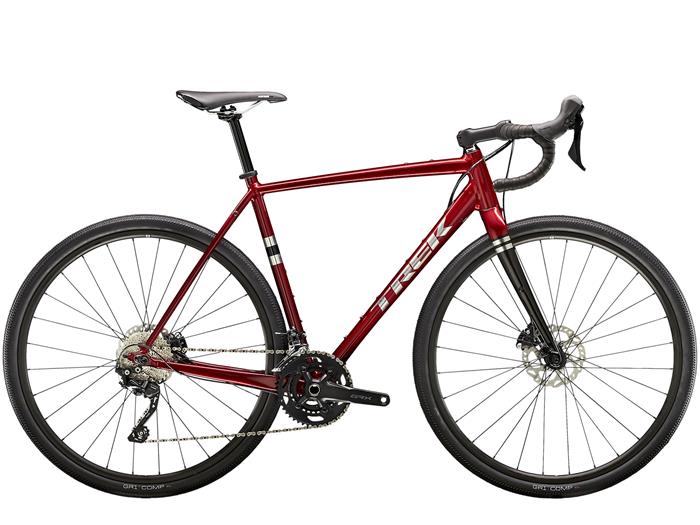 The more expensive Trek Checkpoint ALR 4 is a very good gravel road bike.
A more durable 300 Series Alpha Aluminum frame and a 2×10 Shimano GRX drivetrain with low-speed gears and a wider gear range lets you let loose on the harsh terrain of gravel surfaces.
The braking system also dwarfs the Trek 1.2 road bike with Shimano RX400 hydraulic discs, a more robust and durable brake that provides full braking power.
Finally, the 700x40c wide gravel tires are used to increase the bike's stability on gravel roads and to ensure sufficient traction.
As a whole, the Trek Checkpoint ALR 4 is a relatively professional gravel road bike. At this point the Trek 1.2 road bike doesn't have much of an advantage.
PINARELLO Paris Disk 105 Road Bike vs Trek 1.2 road bike
The affordable carbon fiber frame road bike, the PINARELLO Paris Disk 105 Road Bike, is a great race road bike for the money.
After the flagship Dogma F12, Pinarello designed the Paris Disk, and they adjusted the entire frame geometry little by little based on race data, considering all aspects of the endurance race and how to help the racers improve their performance through more reasonable equipment.
Its clean and tidy internal alignment is integrated with the entire high-end Shimano 105 drivetrain, allowing riders to ride fast even on long gravel sections. With the Vittoria Zaffiro Pro 700c x 28mm pro gravel tires, it's no match for other high-end race road bikes in endurance racing.
Naturally, these are compared to our Trek 1.2 road bike today, which has lighter frame materials and an asymmetrical frame shape that breaks conventional thinking. So this is an affordable high-end race road bike.
Schwinn Phocus 1600 vs Trek 1.2 road bike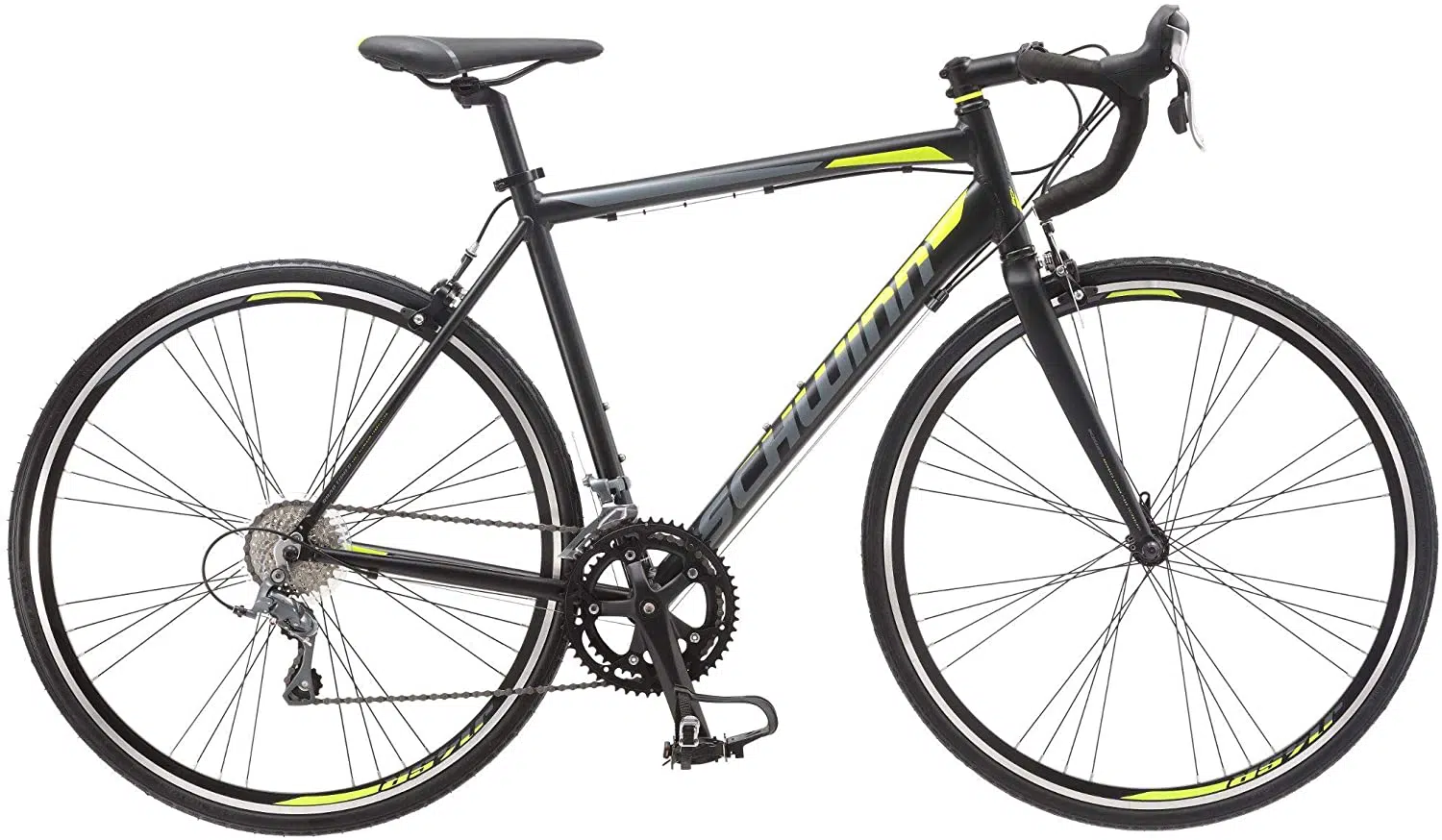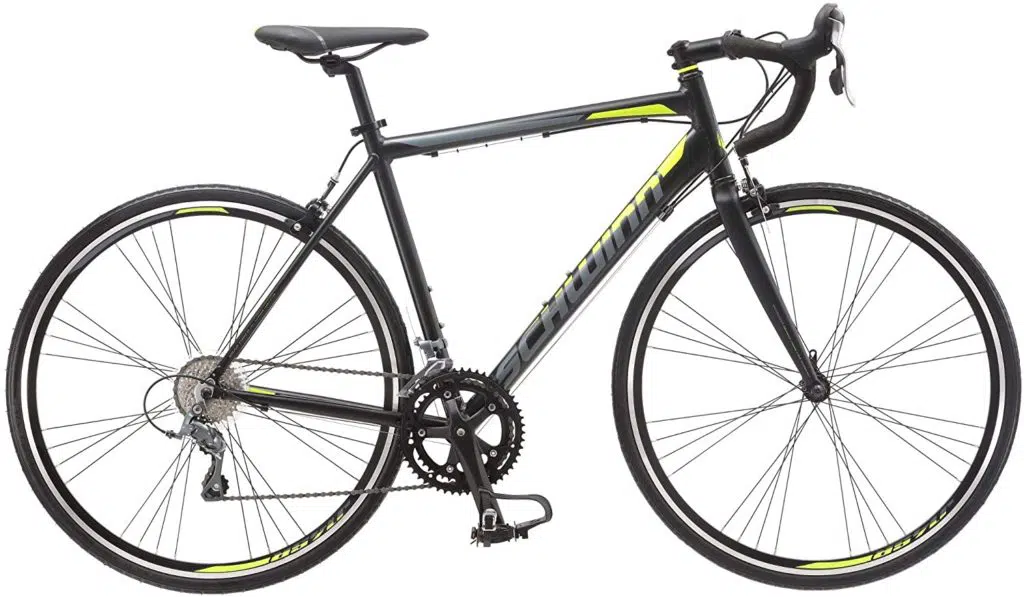 The Schwinn Phocus 1600 is a slightly lower end bike, more suitable for commuters on a tight budget.
With a 2X8 drivetrain and aluminum frame and slim 700x23c tires, the bike gives you a fast, agile, smooth and responsive ride.
Without the carbon fork and lighter body weight compared to the Trek 1.2 road bike.
If you're more into short weekend trips, the Schwinn Phocus 1600 is a recreational road bike worth trying. While this setup will get you to the races, it doesn't seem to get you to win them.
Learn more: Schwinn Phocus 1600 Review
Final Verdict (4.1/5)
At an affordable price, the not-so-low component mix makes the Trek 1.2 road bike a good road bike. Although some reviews found its road performance mediocre, as a casual rider, will enjoy its comfort. So we ended up giving the Trek 1.2 an overall rating of 4.1.
Learn more:
Is The Trek 1200 A Good Road Bike? [Review] 2021
Is The Trek 2000 A Good Road Bike?
Is The Trek 1000 A Good Road Bike? [Trek 1000 Review]-2021