We use affiliate links and may receive a small commission on purchases.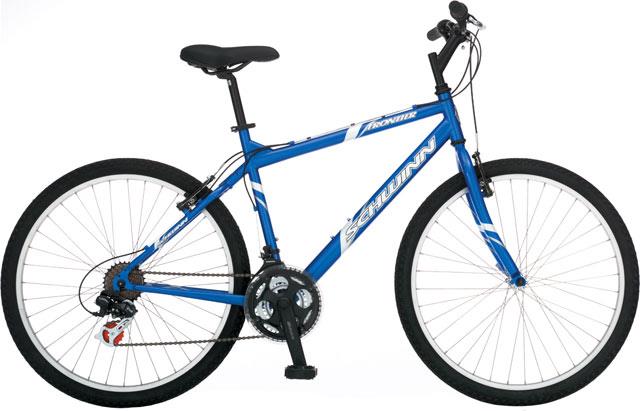 The Schwinn Frontier is a bicycle that was manufactured in 2007. It's nearly 15 years old. And it isn't available on many sales platforms. However, as a "long-established" mountain bike, we reviewed it and found it to be a viable alternative to purchasing the Schwinn Frontier.
The Schwinn frontier bike cost less than $500 when it was released. It's also popular among riders, so there's still a lot of them around, and you might be able to find a nostalgic version of it on social media or used mountain bike trading platforms.
So, what are the characteristics of the Schwinn frontier mountain bike? What are its benefits and drawbacks? What are your options if you want to purchase a mountain bike similar to this one? We've officially begun our review session.
Features of the Schwinn Frontier Mountain Bike
Aluminum Frame
Unlike today's advanced 6061 aluminum frames, the Schwinn Frontier is made of Schwinn N'Litened aluminum, a process that was very advanced over a decade ago. But compared to mountain bikes produced in 2021, there is still a gap.
The overall head tube angle of the frame is ergonomically designed for mountain riding. Frame sizes are 15 inches (small), 17 inches (medium), 19 inches (large), and 21 inches (extra-large).
21-inch mountain bikes are not common at the moment, which is very friendly to tall riders and gives riders the opportunity to choose the right frame size according to their height.
SR Suntour M2000 Front Fork
SR Suntour M2000 steel front shock fork with 50 mm travel and no adjustable knobs. Adult mountain bikes, with the exception of children's mountain bikes, currently use shock forks with 60mm travel. This one is suitable for junior riders who want to do some simple trail riding or trail riding.
8-Speed
The 8-speed mountain bike is also designed for beginners only. A 16-24 speed mountain bike is recommended for progressing from beginner to intermediate mountain rider. This way, you'll have more gears to choose from and will have a more enjoyable riding experience.
Schwinn Frontier ATB Tires
The 26″ x 1.95″ ATB tires are a normal mountain bike tire width and do not have as much grip as the 2.125″ tires when riding.
Comfortable seat and adjustable seat post
Trial-tuned super soft with 2-tone cover, such a configuration is suitable for commuting or long-distance riding on trails, and it can reduce the vibration to the body when encountering the road with stronger impact, such as gravel or tree branch road. With a certain shock absorption effect. The seat post height can be adjusted at any time, which enables you to maintain a different posture riding.
Schwinn Frontier GSX Specs
Color: Gunmetal
Size: 15 inches (small), 17 inches (medium), 19 inches (large), and 21 inches (extra-large)
Frame: Schwinn N'Litened aluminum with trial-tuned geometry, replaceable hanger, and wishbone Epicenter seat stays
Fork: SR Suntour M2000, alloy crown, steel lowers, coil spring with dust boots, 50mm travel
Crankset: SR Suntour XCC-T202 42, 34, 24 hardened steel chain rings with chainguard
Bottom bracket: VP semi-cartridge bolt type 68 x 125 sq. taper
Pedals: Comfort ATB resin body platform, boron steel axle
Front derailleur: SR Suntour XCM102 31.8 dual pull
Rear derailleur: Shimano Altus CT-95
Shifters: SunRace M-53 under-bar dual-lever pod shifter
Freewheel: SunRace MFM3S-8CT multi freewheel 13-30 8-speed
Chain: KMC Z-51
Rims: Alloy ATB
Tires: 26″ x 1.95″ Schwinn Frontier ATB with smooth-rolling center tread
Front hub: Sealed mechanism alloy with QR
Rear hub: Sealed mechanism alloy QR set with thread-on rear
Spokes: Stainless-steel 14 gauge with brass spoke nipples
Brake: Pro Max linear pull with 64mm pads and linear springs
Brake levers: Pro Max 3-finger die-cast alloy with reach adjuster
Handlebar: 40mm rise, 6 degree bend, anatomically sized
Stem: Trail-tuned, cast-alloy threadless 25-degree rise with forged front load cap
Grips: Schwinn double-density Kraton/Gel
Headset: FPD threadless Aheadset 1-1/8 inches
Saddle: Trial-tuned super soft with 2-tone cover
Seat post: Alloy micro adjust 26.6 x 350
Seat clamp: Forged steel with QR
Pros and Cons of Schwinn Frontier GSX
Pros
Aluminum frame
Durable 8-speed drivetrain
Soft seats
Limited lifetime warranty
Cons
Plastic pedals
No original brackets
Non-disc brakes
Alternatives
Because they were early adopters of mountain bikes, all major sales platforms are out of stock, or only used mountain bikes are available. So, what are the specific options available to those looking to buy mountain bikes?
| | | | | |
| --- | --- | --- | --- | --- |
| Bicycle | Frame material | Wheel size | Speed Number | Price |
| Huffy Stone Mountain Hardtail Mountain Bike | Steel | 24 Inch | 21 | Click View |
| Schwinn Sidewinder | Steel | 26-Inch | 21 | Click View |
| Schwinn High Timber Youth/Adult Mountain Bike | Aluminum | 24-29-Inch | 7-21 | Click View |
| Gravity FSX 1.0 Dual Full Suspension Mountain Bike | Aluminum | 26-Inch | 24 | Click View |
Comparison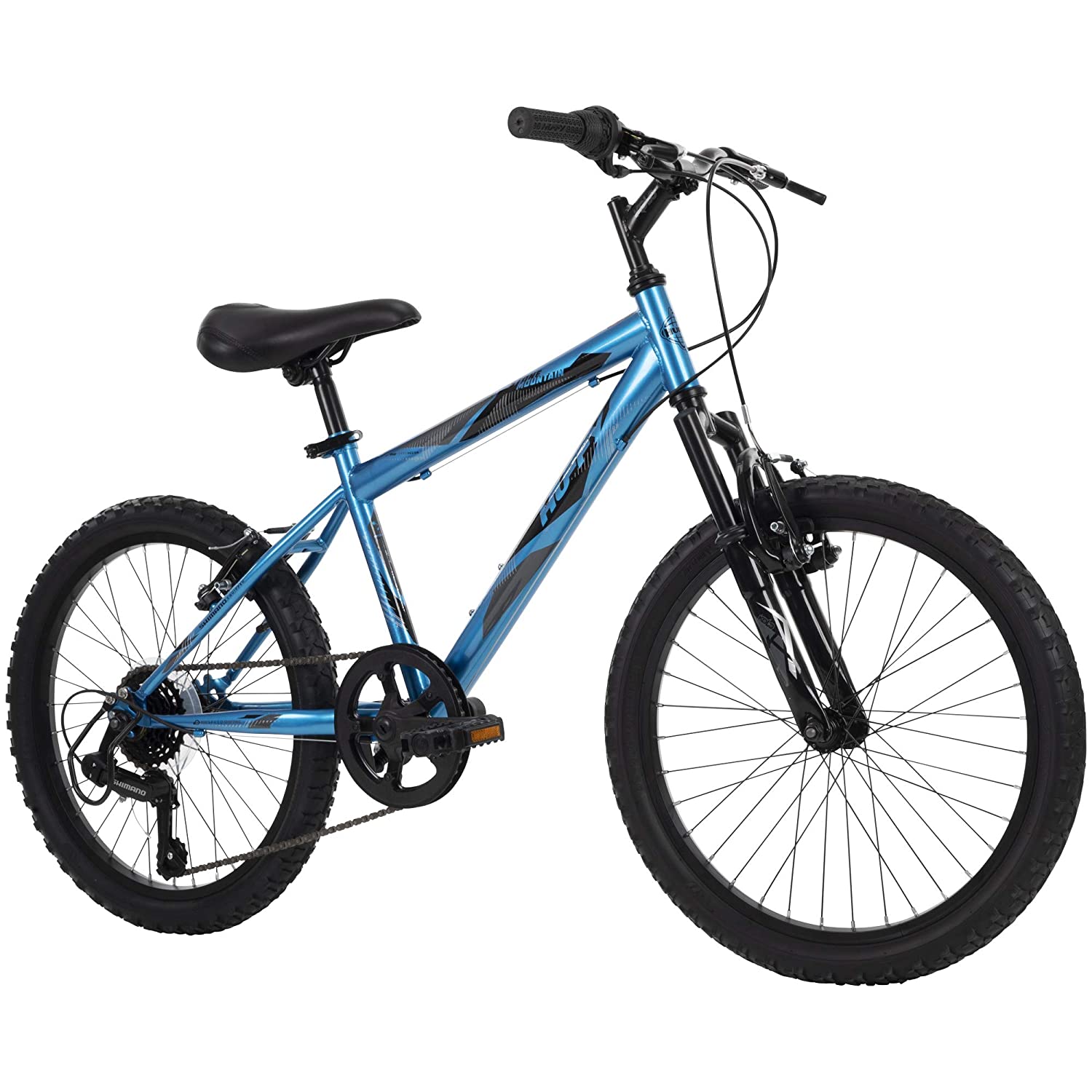 The Huffy Stone Mountain Hardtail Mountain Bike has 21 speeds and is classified as a Teens Mountain Bike, making it more suitable for youth riding in terms of body color and composite height design. The Huffy Stone has a steel frame, but the Schwinn Frontier has an aluminum frame that is just as sturdy.
The 1.95″ knobby tires are the same as on the Schwinn Frontier, but the ride distance is longer. One of the better options for a new mountain bike that is still on the market.
Learn more: Huffy Hardtail Mountain Bike Review
There's no denying that the Schwinn Sidewinder is reasonably priced. And the head tube angle for both is the same. However, the frame material is slightly different.
The Schwinn Sidewinder has a steel frame, but it has disc brakes, which are more robust and long-lasting. Schwinn's confidence in its products is also reflected in the after-sales service, which includes a lifetime warranty on the frame and fork.
The Schwinn Sidewinder Mountain Bike, which is available in both men's and women's sizes, is one of the best gifts that many parents can give their children.
Learn more: Schwinn Sidewinder Mountain Bike Review-Is It Worth Buying?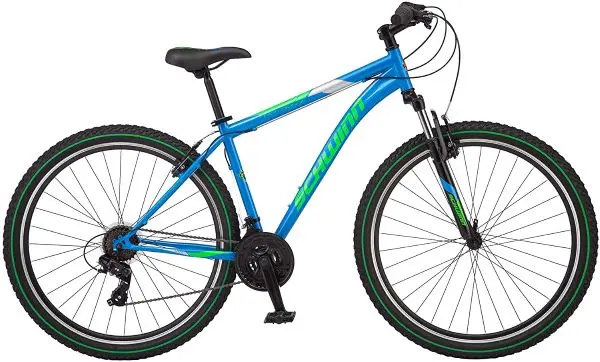 The Schwinn High Timber Youth/Adult Mountain Bike is an excellent alternative to the Schwinn High Timber Youth/Adult Mountain Bike for those who prefer the lightness of an aluminum frame and more riding height options.
It has more riding speed than the Schwinn Frontier, and it also comes in the popular 2021 color paint, as well as disc brakes for about the same MSRP. It is equivalent to saying that the Schwinn Frontier received a minor upgrade and did not receive additional funding. It's an excellent mountain bike to buy for your children or yourself.
Learn more: Schwinn High Timber Mountain Bike Review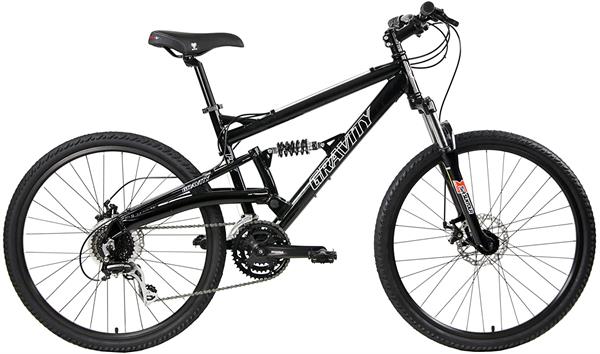 Are you sick of riding hardtail mountain bikes? Try out a soft-tailed mountain bike, such as the Gravity FSX 1.0, which is a Full Suspension soft-tailed mountain bike.
Priced under $500, and after reading the reviews, the reviews are very positive. It's just that soft tail mountain bikes require more skill to ride, so if you're a beginner, a hardtail mountain bike is a better option.
But you want a more difficult riding experience with more terrain and faster speeds. The Gravity FSX 1.0, 24-speed mountain bike will undoubtedly provide good value for money.
Learn more: Top 10 Best Mountain Bike – Under $500-2021
Related Questions
Is the Schwinn Frontier bike a good bicycle?
Despite being the lowest-priced bike in this category, the Frontier still manages to offer a surprisingly comfortable and smooth ride. However, its short and forward weight position makes it more suitable for leisurely cruising rather than energetic or speedy riding.
Is the Schwinn Frontier worth buying?
Older mountain bikes are indeed different from newer ones in terms of component quality and riding experience, so when shopping, try to buy a mountain bike that was manufactured within the last 2-3 years. Read the reviews and make your decision, but you've already ridden the Schwinn Frontier and are familiar with it. Consider purchasing another one.
Summary
As a mountain biker, I have a different perspective on old mountain bikes. Although you are less likely to see them, there will come a time when the old stuff will be obsolete. New mountain bikes will gradually replace them.
Schwinn Frontier has made older riders happy with more advanced accessories of the time, but our alternatives above have been carefully chosen in the hope of providing riders with more advice on their choices.