We use affiliate links and may receive a small commission on purchases.
We've selected the 10 best men's trail running shoes for your reference.
Running on flat roads has recently felt increasingly uninspiring for most runners. They have decided to break away from the monotony of flat roads, or even worse, the treadmill belt, and make challenging trails their new playground. The good news is that trail running is an incredibly accessible sport that requires minimal equipment.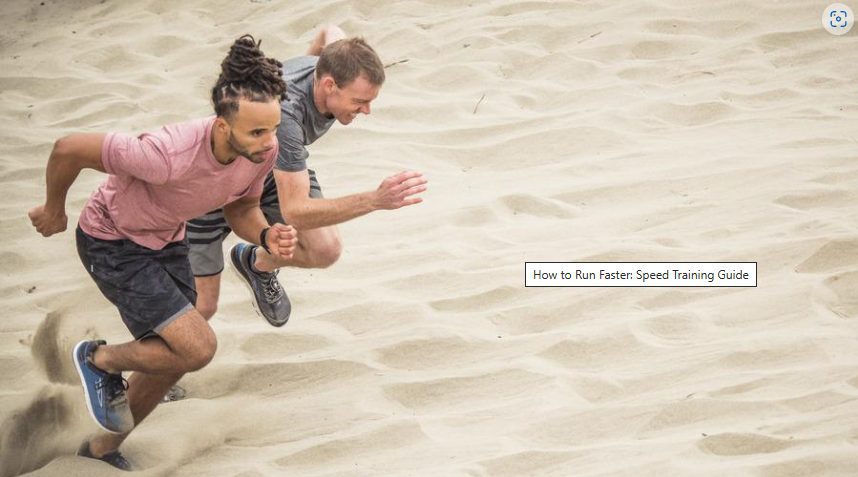 It's important to note that we are very dedicated to trail running shoes, including agile and lightweight running shoes for the smoothest trails to rugged, torsion-resistant designs for trail runners for rugged technical mountain terrain. In this article, we searched for the best trail running shoes for men in 2023. They will give you better protection and more comfortable support while trail running, allowing you to complete an entire run more easily. If you're a female trail runner, take a look at the best trail running shoes for women in 2023. If you like our articles, feel free to subscribe to us to get the most up-to-date information on new reviews!
2023 Best Men's Trail Running Shoes List
Salomon Sense Ride 4 ($120)
La Sportiva Ultra Raptor II ($155)
Altra Olympus 5 ($180)
On Cloudultra ($180)
HOKA Speedgoat 5 ($155)
Brooks Cascadia 16 ($130.00)
Altra Lone Peak 6 ($83.93)
Nike React Pegasus Trail 4 ($140.00)
Topo Ultraventure Pro ($150)
Saucony Peregrine 12 ($104.93)
1. Salomon Sense Ride 4 ($120)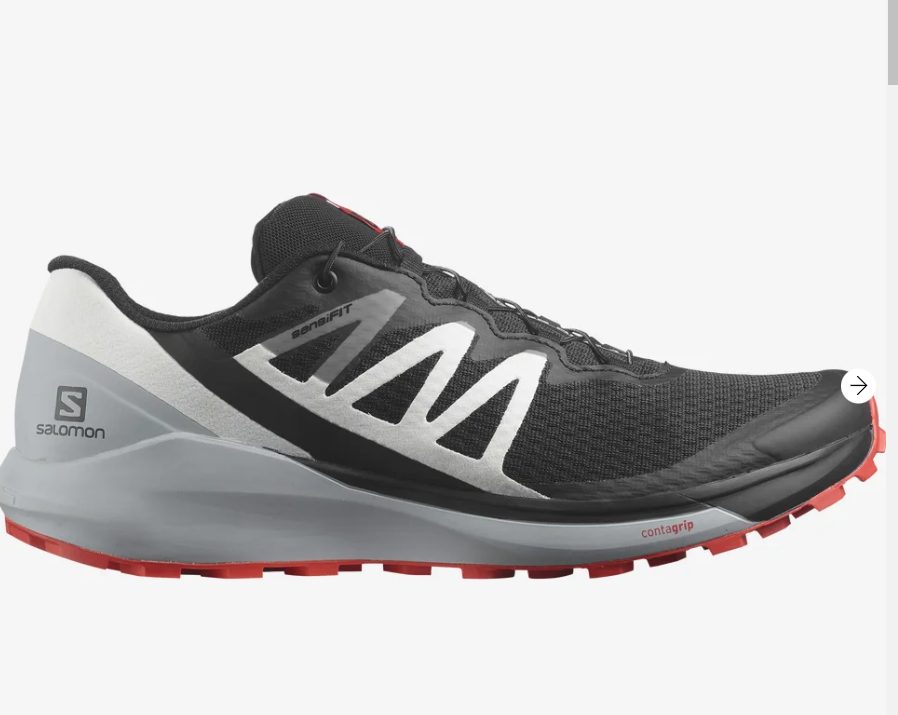 Weight: 1lb 4.5oz.
Drop: 8mm
What we like about it: All-around trail runner, proper cushioning.
What we don't like about it: The technologies are not outstanding.
If you are a general trail runner, then I am sure you will love this shoe. From fast cross-country runs to ultra-long distance chase endurance races as well, it can even handle those off-road terrains with ease. Considering its all-around design, the all-around performance is not that surprising. The right amount of 27mm cushioning and a wider forefoot are comfortable and unobtrusive when running.
All-around means not standing out, for example, compared to the Altra below, which is considerably less capable in terms of grip. But for a running shoe that can handle a wide range of rugged terrain with composure, this most versatile design is suitable for truly navigating through complex terrain formations. At the end of the day, the $120 price tag is worth every penny, and you can also keep an eye out for the Salomon Sense Ride 5 to be released in the first half of 2023, which will feature a softer midsole and a more durable outsole.
2. La Sportiva Ultra Raptor II ($155)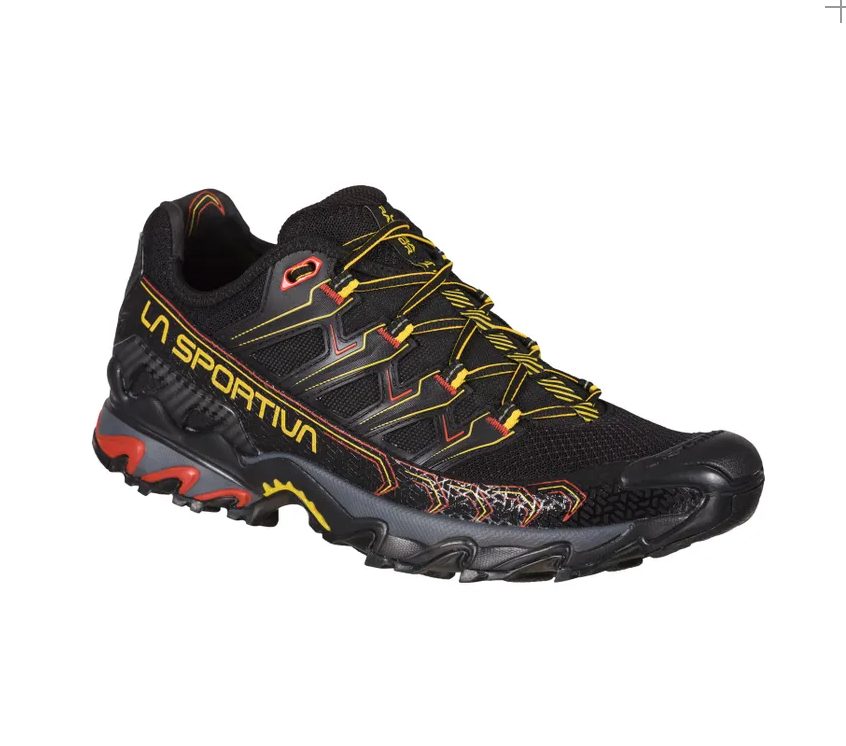 Weight: 1lb 9oz.
Drop: 9mm
What we like about it: High protection as well as strong abrasion resistance.
What we don't like about it: The weight is very heavy and not suitable for most professional trail runners.
There is no single terrain for cross-country running, and this trail running shoe from La Sportiva can travel through glaciers or run on the ridges of the Savage. For this style, a sturdy shoe profile is important. The outer side is wrapped in a thick pressed rubber upper to keep you safe from scratches on rugged rocks, while ample ventilation holes are reserved above to keep your feet dry at all times. The main highlight is still the incredibly sticky FriXion XF 2.0 rubber, which provides plenty of grip for runners.
But as I saw at first glance, the weight is very heavy, which is the downside of the high abrasion resistance. Unable to target the most professional trail runners, if what you're looking for is a lighter running shoe, take a look at the HOKA Speedgoat 5 below. but if you know you're about to travel over hard rocky terrain, then a highly protective shoe is what you need.
3. Altra Olympus 5 ($180)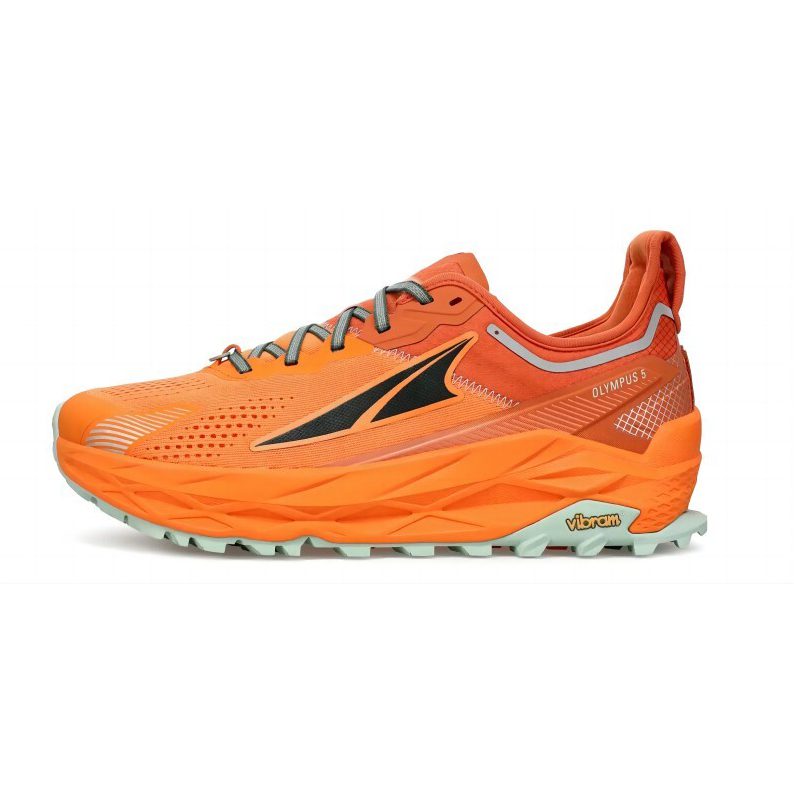 Weight: 1lb 8.6oz.
Drop: 0mm
What we like about it: It's widely used, and cushioned for comfort and overall stability.
What we don't like about it: The shoe has a wide forefoot, which is not suitable for those users with narrow feet.
It has attracted a lot of attention and use from hikers to trail runners. It is a rare design of Altra using a thick sole with a 0mm drop midsole that makes the runner seem to be in the clouds. Maybe you're worried about its stability? Not really, the embedded bed allows your feet to be well wrapped in the midsole, and with the anti-roll and wear-resistant outsole, you can run in the mountains and wilderness.
The wider forefoot of the shoe may feel hollow in the front for those who have slimmer feet. If you happen to be one of those people with narrower feet, take a look at the Altra Mont Blanc from the same brand, but it has to be said that this is certainly good news for those wide-footed runners. And for those casual runners and walkers who are looking for comfort more than precision and speed.
4. On Cloudultra ($180)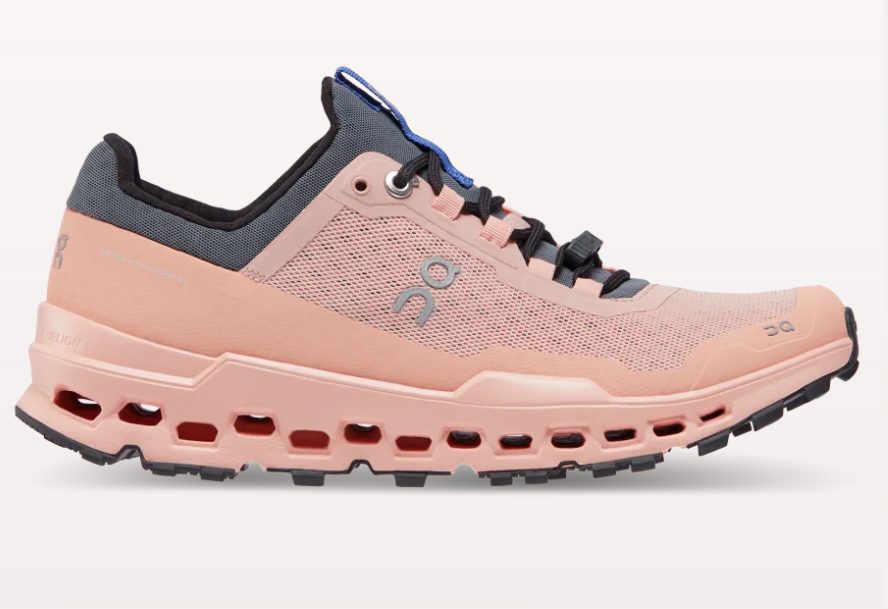 Weight: 1lb 4.8oz.
Drop: 8 mm
What we like about it: Signature physical cushioning, fully breathable upper.
What we don't like about it: The cushioning is not soft and not suitable for runners seeking comfort over short distances.
Innovative physical construction cushioning has always been a hallmark of On running shoes, and you can easily distinguish it from other brands. Its small holes absorb shock and propel you forward, no matter what your pace is. This is one of the reasons why it is so popular among utility runners. The fully breathable upper with pressed rubber edges provides good breathability and protection. It's perfect for long-distance work, allowing your feet to withstand a steady stream of impact and keep you happy every mile.
As it seems, it's not so much soft cushioning as it is firm and supportive. This is not good news for those runners who prefer soft feet. The soft feel of the foot will give you a comfortable experience on short runs, but you will feel the soreness of your plantar muscles on long road runs. But the firm and effective support will feel its advantage after a long journey. Last but not least, the size of the shoe is small, so it is recommended that you buy a size smaller or go to a physical store to try them on.
5. HOKA Speedgoat 5 ($155)
Weight: 1lb 4.6oz.
Drop: 4mm
What we like about it: High grip and a thick sole that provides plenty of cushioning.
What we don't like about it: It's not for runners who are looking for ground feedback.
The Hoka is well-known for its grippy sole with thick soles and the latest Speedgoat reduces most of the upper material and instead uses a mesh structure to increase breathability. The thick 33mm height can provide maximum comfort and protection for the foot over long distances. Whether you are a fast racer or a comfort-seeking runner, it can achieve an ideal balance between comfort, weight, protection, and responsiveness.
A high stack means it's hard for your feet to feel the ground, and there is a segment of trail runners who are very much looking for a foot experience in the mountains. They like to use thinner soles to sense the undulations of the ground to react appropriately. The thick sole does constrain this group, but you can look at Altra's Lone Peak 6, which seems perfect for this group.
6. Brooks Cascadia 16 ($130.00)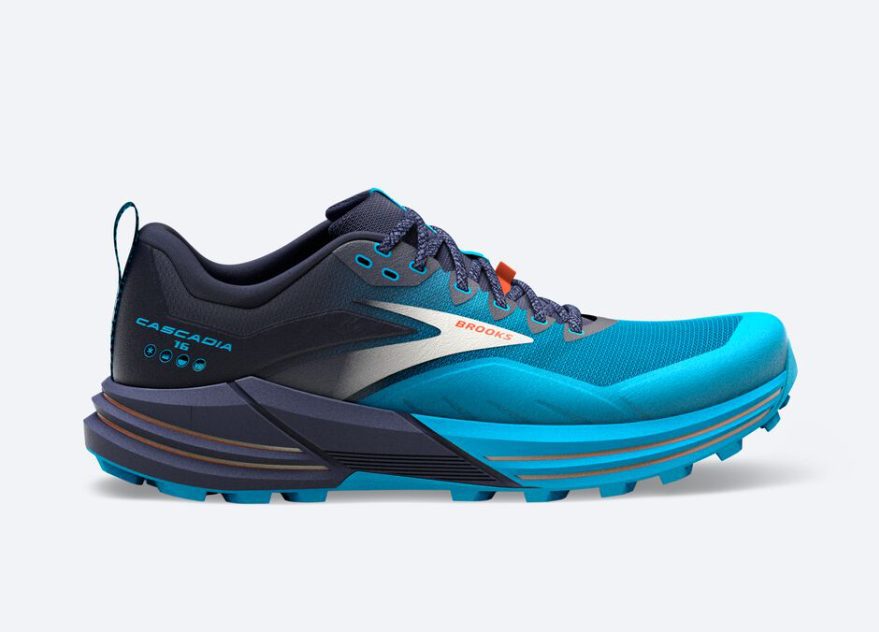 Weight: 1lb 5oz.
Drop: 8 mm
What we like about it: It can balance road running and trail running.
What we didn't like about it: Average performance on slippery surfaces.
The setup is very dated, but it's a good one. This trail shoe looks like a product of the last century, with a classic look that allows it to perform well on both off-road and on-road terrain, in addition to an 8mm front-to-back drop that gives the runner plenty of propulsion. But that doesn't mean a loss of stability. the Cascadia midsole continues to provide plenty of stability, moderate cushioning, and a great ride. In addition, the pressed rubber around the toe protects your toes from hitting rocks in an accident.
The outsole performed average in slippery conditions. As our testers walked through a patch of mud, the very little friction underfoot made it necessary to slow down to maintain balance. I think it might have been more confidence-inspiring with a Vibram outsole. If you like to run in the rain a lot, take a look at the HOKA Speedgoat 5. But overall, a running shoe that can balance easy trails and road running would be great for runners who are new to the sport of trail running.
7. Altra Lone Peak 6 ($83.93)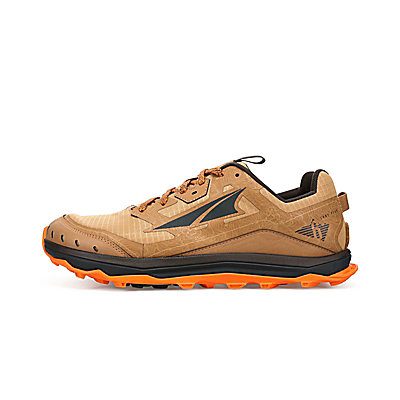 Weight: 1lb 5.2oz.
Drop: 0mm
What we like about it: Superb ground feedback, spacious forefoot.
What we don't like about it: It's not for those who need thick cushioning.
For those who have been dedicated to trail running for a long time, there is no shortage of shoes like this in their shoe closet. From short trail runs to the ultimate 100+ mile races, the thin and light midsole is perfectly suited to the task. For the casual runner, the 0-drop design is a great way to build calf strength and protect the arch of the foot. Most people buy it because of its superb road perception, with a wide forefoot that allows you to run as if you were running barefoot on the ground with a very relaxed gait.
But for those who like thick cushioning, this is not for them. Just having a thinner layer of midsole cushioning doesn't provide a comfortable footing, and you should probably become a big believer in the HOKA Speedgoat 5. But the spacious forefoot with responsive trail performance is still favored by a bunch of trail runners.
8. Nike React Pegasus Trail 4 ($140.00)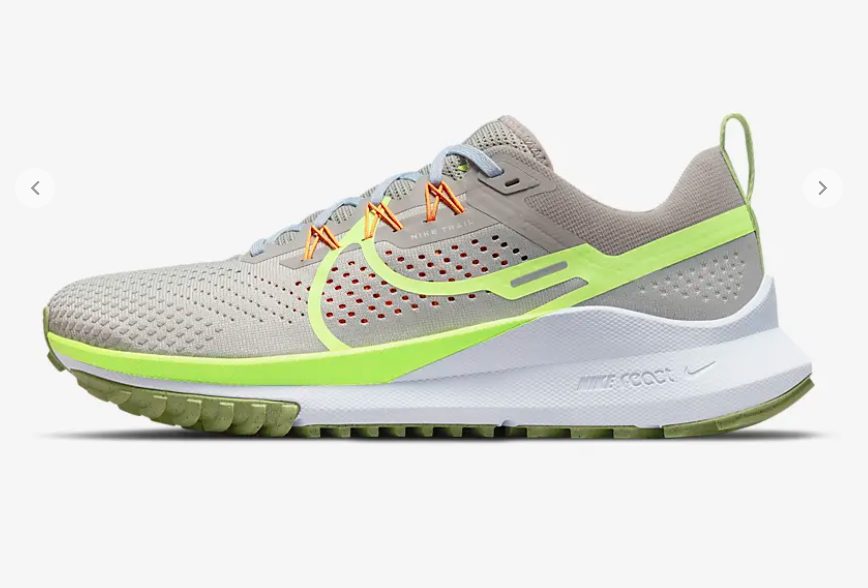 Weight: 1lb 4.6oz.
Drop: 10mm
What we like about it: A transition shoe for those road runners heading into the mountains.
What we don't like about it: It's not for those professional trail runners.
If you're a longtime road runner looking to try trail running, it can be a great transition shoe. nike's strength comes from the incredible React foam, adjustable stiffer to put it on different shoe types. The lightweight engineered mesh upper is breathable while also reducing weight to a great extent, and the low stretch keeps your feet from running around in it. This is a great product for almost any light trail and road running.
It is a bit unfortunate that it is not suitable for those professional trail runners. It's only good for light trail traversing. If you want a more powerful trail pro running shoe, go back and take a look at the Altra Lone Peak 6 above, but the versatility and wearable attributes on vacation make it the choice of many.
9. Topo Ultraventure Pro ($150)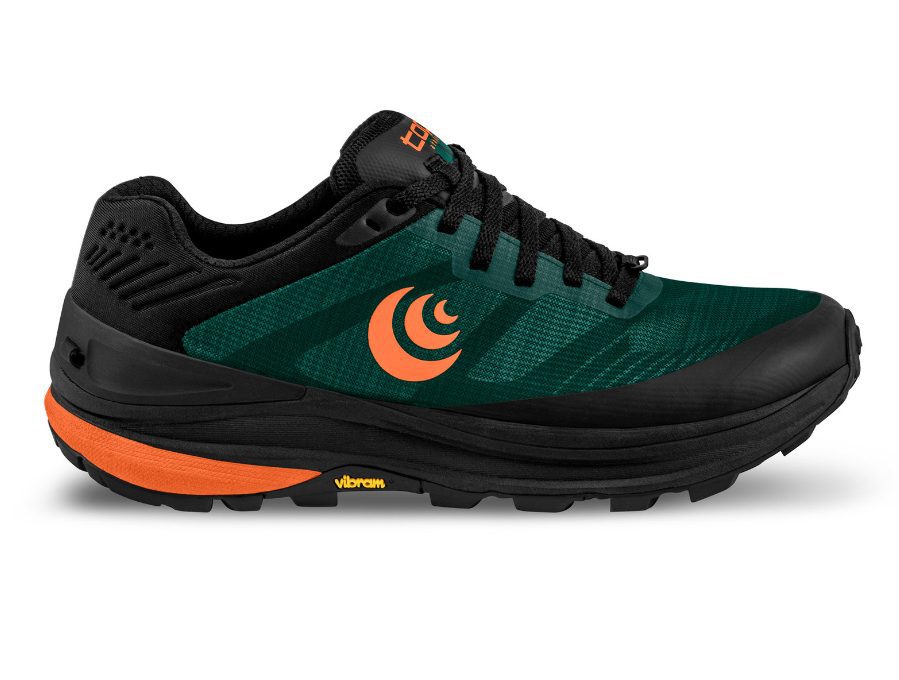 Weight: 10.4oz.
Drop: 5 mm
What we like about it: It's good for overweight runners and seniors.
What we don't like about it: The durability of the upper needs to be improved.
If you are an older or heavier runner, this shoe is perfect for you. Often older and heavier runners, need better support rather than strong propulsion. And it offers plenty of protection on the outside, including a wide midsole with a sturdy plate structure on the bottom to protect the arch, while also providing plenty of traction. Even on wet or rainy rocks, the Vibram Megagrip's technology gives you peace of mind.
Needless to say, the durability could be improved. After 200 miles of wear testing by our testers, the seams of the upper mesh and pressed rubber showed signs of what looked like they were going to crack. If you need long-term use, it may not be a good choice. But for those who don't exercise too intensely, this seems like a good choice
10. Saucony Peregrine 12 ($104.93)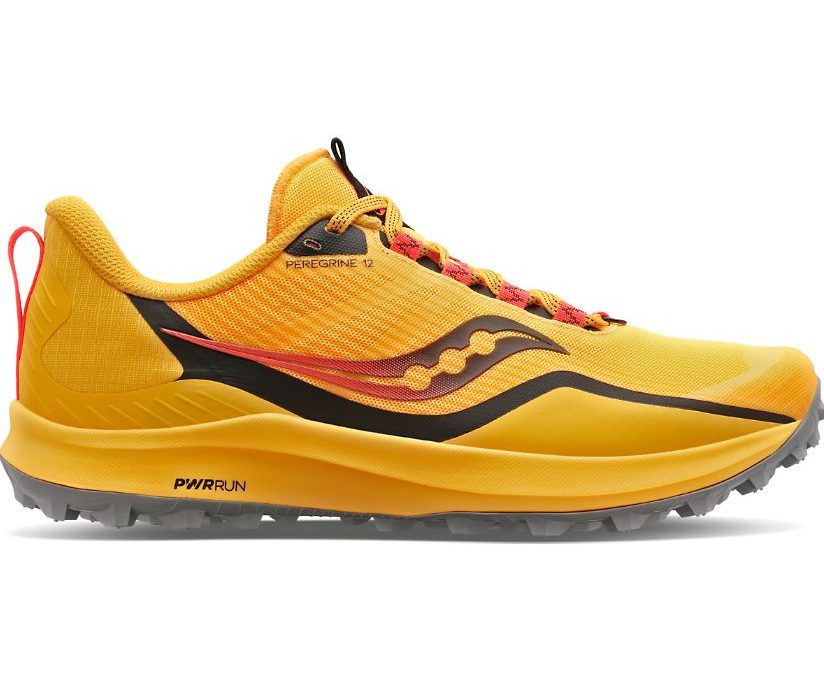 Weight: 1lb 8oz.
Drop: 4mm
What we like about it: Better ground feedback and lighter weight.
What we don't like about it: The toe protection is missing.
The Peregrine has gone through up to 12 iterations from the very beginning as a trail racing shoe to become a more suitable daily training trail shoe for the masses of runners today. It is also 1.5oz. lighter each compared to the previous generation, and despite the very thin sole made, it provides a stronger rebound material in the insole, which is a good way to go. Because it can reduce weight and maintain higher ground feedback while maintaining comfort.
There is less toe protection, and I was very concerned about the toe being damaged when running on sharp rocky surfaces, and the compression rubber protection only covers the sides. If you want more protection, take a look at the Brooks Cascadia 16 above, otherwise, it's still the perfect combination. Great all-around shoe, reasonably priced and lighter in weight.
About Men's Trail Shoes
How to choose the most suitable trail running shoes for men?
How do we choose and test the best trail running shoes for men?
Weight
Traction
Buffering
Discrepancy
Stability
Air permeability
Waterproof
Toe Protection
How to choose the most suitable trail running shoes for men?
While we have conducted numerous tests to help you find a trail running shoe that is best for you, it is still a matter of trial and error. You need to consider it based on the terrain you are facing, weather conditions, overall conditions while running, the distance of the entire distance, and technicality.
On hard, flat trails, shoes that perform well may not provide the grip you need on wet rocks. And they may not be able to handle those tricky climbs and technical approaches. That's why major brands are offering more options in the trail running category, from the shortest distances to ultra-marathons.
How do we choose and test the best trail running shoes for men?
To find those best-fitting trail running shoes for men, our experts spent weeks testing each pair on a variety of terrain, weather conditions, and training intensities. We tested every pair of shoes, wearing the same socks for easy runs, tempo runs, and long runs on the same trails. Testers also ran up several hills and creeks to test waterproofing and quick-drying performance. During testing, we looked at each shoe's performance in key areas such as cushioning, lateral stability and support, responsiveness, upper comfort, fit, grip, durability, and overall value.
Weight
When considering trail running shoes, weight is still an aspect that cannot be ignored, although not as much as road running shoes. In the 2023 list, the lighter ones feel very light on your feet and are perfect for fast shuttling, while the heavier shoes have maximum cushioning or are so super sturdy that they are made specifically for woodland adventures. You needn't be surprised that each design has points they compromise on; ultra-light materials lack integral protection and support, while designs like the Altra Olympus 5 can be quite troublesome on easy road trails.
But in general, most running shoes will balance these differences and will usually provide you with adequate protection and support, and won't feel unresponsive either.
Traction
Cross-country running is a very complex environment and traction is an element that we value greatly. In most cases, good technology should provide enough traction for running shoes with a 5-6mm bump and wider spaced lugs that are perfect for those wet and muddy or other harsh conditions.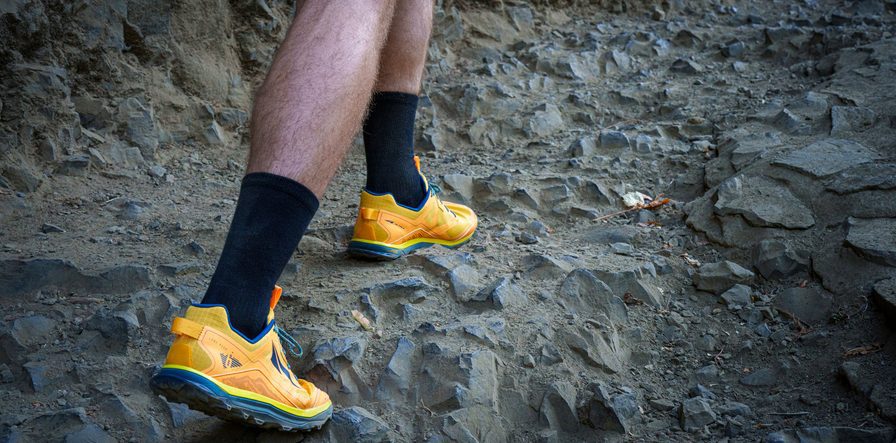 Most running shoes have a 3-5mm lug protrusion which is close together and works in a variety of conditions. Therefore, unless you are trail running in those horrible, wet environments, this size of traction is perfect as your daily training trail shoes.
On the other hand, some special shoes have designed the sole with a bulge of 7-9 mm or even more. Practically only suitable for very wet and muddy conditions as well as some steep ascents and descents. But in the vast majority of cases, these are superfluous.
Buffering
The area where manufacturers try to distinguish themselves is the amount of cushioning they provide. This height is measured from the heel to the height from the ground and ranges from very thin to super high cushioning.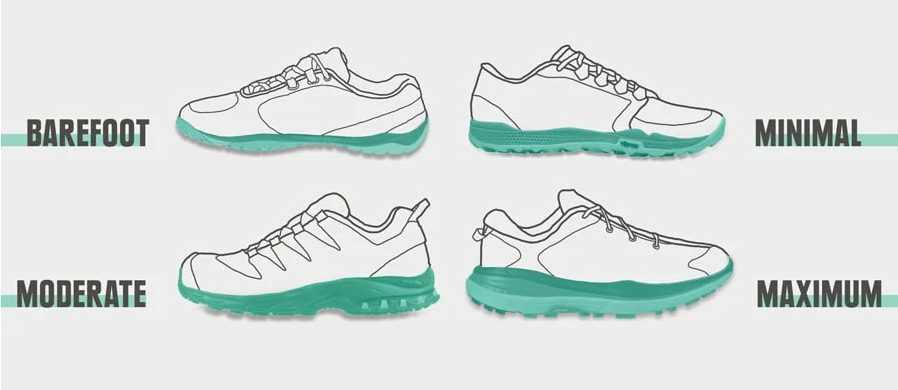 The minimalist midsole has just a small amount of EVA foam like the Altra on the list, which makes them very flexible and provides plenty of road perception. But the downside is also clear, as the miles pass, it can make the lower very sore. At the other end of the list are the max-cushioned shoes like the Hoka, which remind me of fat-tire bikes with extra-wide tires that ride smoothly and filter out those smaller bumps lower down.
Discrepancy
Drop refers to the difference between the distance your heel is from the ground and the distance your forefoot is from the ground. This statistic is hardly noticed by anyone other than those who care about running shoe data. That is until the 0 drop trend started by Altra a few years ago. Most comprehensive trail shoes have a drop control of between 4-8mm, which applies to both the heel as well as the arch.
In our opinion, the drop is more personal than any other statistic, and it depends entirely on your preference. Whether you prefer a smaller drop closer to a barefoot running gait, or a power-propelled gait with a high drop and a thick rear palm.

In general, the trend in running shoes is to lower the drop. Because this design can protect your knees as well as your arches to a great extent, although there is no efficiency gain in this design.
Stability
The vast majority of today's trail running shoes offer excellent stability against ankle roll. A sturdy platform holds the foot in the bowl-shaped midsole, and the outsole rubber that extends out of the shoe also protects rollover, enough to withstand hard impacts on uneven ground.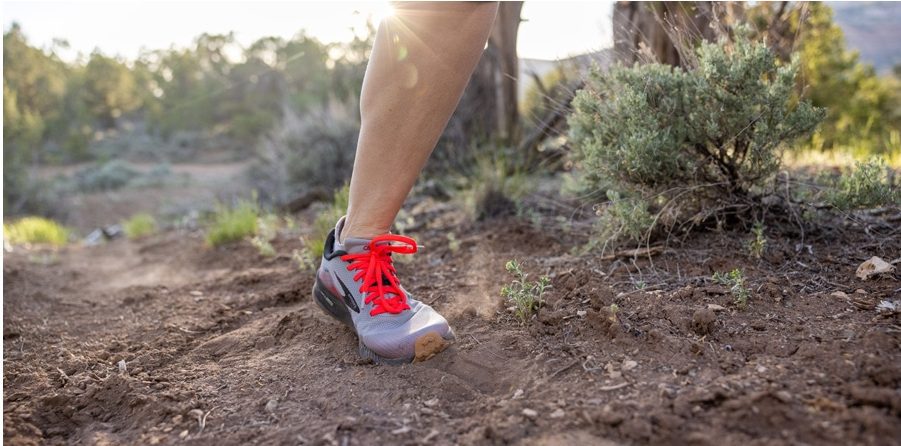 In addition, the arch area of the shoe is usually embedded with a rigid sheet, plastic or nylon, or even carbon plate. It adds stiffness to the sliding between the midsole and outsole to counteract the twisting of the shoe during running, thus providing maximum protection to the arch and ankle.
But there still exists some of the simplest trail shoes with almost nothing to enhance them, designed to give people the most realistic sense of ground running with the most primal of landing experiences. In my opinion, it's no different than running barefoot, but it's more about enhancing your muscle strength and stability.
Air Permeability
No runner likes socks that are soaked with sweat. That's the last thing you want to happen when you're gasping for breath among the mountains, so the shoes must be breathable. Nylon mesh construction is the dominant material for heat dissipation today, to ensure the strength of the upper limiting force. Many manufacturers will compile with a tight fabric mix to enhance tear resistance while ensuring breathability.
The mesh design of the Hoka Speedgoat 5 in this article is perfect for running in the heat of summer. Some of the less breathable running shoes are more suitable for use in the winter.
Waterproof
In the vast majority of cases, I don't think your running shoes need to be waterproof. If it's drizzling outside, I'll wear my waterproofs for a slow walk down the street with an umbrella or to hang out in the park, but I'll never run in them.
Because most of the time when it rains I don't go out for a run, which is stupid and might give me a cold. Mostly because it rains suddenly on my run. But that's when the water runs down your calves and into your shoes, and waterproof running shoes, which usually don't breathe well, make it harder to dry.
Waterproof shoes have the advantage that they can provide you with warmth if it's cold or windy. And it also allows you to protect your feet from getting soaked when you step in a puddle.
Toe Protection
Cross-country running presents many potential hazards and challenges that do not exist in urban road running. Therefore you need some extra protection from the surface of the shoe. This is almost invariably the case with trail running shoes that are reinforced in some form for the toe area. This is usually in the form of a rubber horn protector or a cap that does a good job of absorbing direct impacts.
Due to the dexterity required for running, toe protection will not be as stiff and heavy as a hiking shoe, so you still have to care for your toes. This light protection will only keep your toes from breaking or bruising.
Conclusion
Despite a lot of testing and research, finding the best trail running shoe for you is still a matter of trial and error. Any trail running shoe you buy needs to be considered based on the weather and terrain, the conditions when you are ready to run, the distance, and the technicality. A shoe that works well on firm, flat trails may not provide you with the grip you need on wet rocks. It also may not provide the quick responsiveness needed for those technical descents. For this reason, we've found the ten best trail running shoes for men in 2023. No matter what terrain or material you need for trail running shoes, there's always one for you.
If you want more reviews on outdoor products like our 2023 Best Trail Running Shoes for Men, which will get you through the woods better and faster.
Finally, if you like our content, feel free to share it with your friends! If our content is helpful to you, you can click the email subscribe button below!