We use affiliate links and may receive a small commission on purchases.
We've selected the 10 best women's trail running shoes for your reference.
Cross-country running is an exhilarating and aerobic form of exercise with great recovery, so it's no wonder why more and more people are pursuing cross-country adventures these days. Running in the fresh air and green space can indeed make you healthier. But to have an enjoyable and safe trail workout, it's especially important to find a pair of running shoes that can easily traverse bumpy trails and provide adequate traction, cushioning, and supportive protection.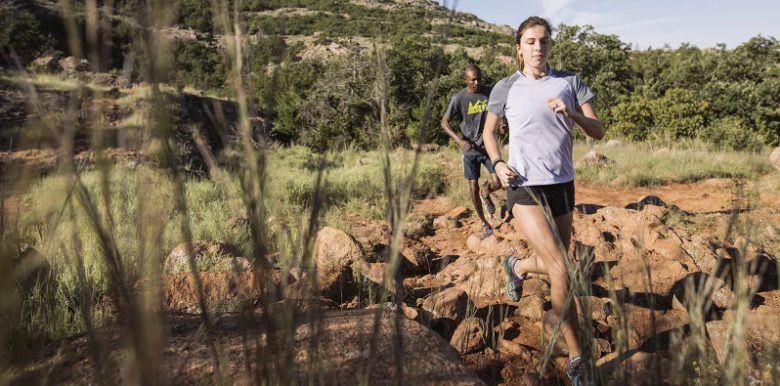 Female runners are very different from male runners in both physiology and foot size. For this reason, our testers spent several weeks testing each pair of shoes on real trails at home and in outdoor trail environments. Each run was 5-8 miles and each pair of shoes was used for at least 15 miles. We then went through each shoe's cushioning support, stability and grip, comfort, and cost-effectiveness to make our recommendations. In this article, we searched for the best trail running shoes for women in 2023. If you are male, you can also check out our previous post on the best trail running shoes for men in 2023. If you like our articles, feel free to subscribe to us to get the most up-to-date information on new reviews!
2023 Best Women's Trail Running Shoes List
1. HOKA Speedgoat 5($155)
Weight: 1lb 4.7oz.
Drop: 4mm
What we like about it: Comfortable cushioning and high strength support, excellent grip.
What we don't like about it: Sluggish response and a weak sense of ground feedback.
The Speedgoat has long been known as the "Queen of Trail Running Shoes". This is mainly because of the super comfortable cushioning and the balance of wrapping and support, which can make it frequently exposed in many women's long-distance trail races. After we interviewed some professional female trail runners, their answers were surprisingly consistent. The sticky rubber sole and sturdy stack height made them like it.
The extra thick sole does cause a sluggish response. The runner cannot perceive the ground exactly and therefore cannot deal with terrain that requires a quick response. If this is a concern for you, take a look at the Merrell Trail Glove 6. It may solve your problem. But on long, flatter trail sections, I think comfortable supportive cushioning provides better race performance, as ruggedness is only a minority of the situation.
2. Merrell Trail Glove 6 ($110)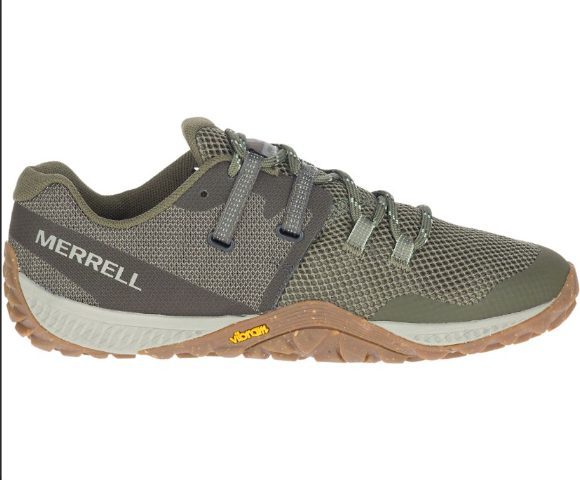 Weight: 13.2oz.
Drop: 0mm
What we like about it: Elegant 0-drop running shoe that protects the arch and knee well.
What we don't like about it: The narrower shoe shape is very picky about the shape of the foot and is not suitable for those who need cushioning.
Called the "half-barefoot" trail running shoe, it looks as elegant as a ballet shoe. Using the right stride technology with a minimalist running shoe has been proven to work for a lower impact gait, helping to protect the runner's knees as well as the arch. 0 drop technology is designed to mimic the natural shape of the foot's movement, and the narrower shoe does not provide good arch support as well as stability like the Altra.
Compared to the Altra, which also has a 0-drop, this narrower shoe will be pickier about the shape of your feet. It's perfect for people who want a 0-drop running shoe but have very narrow feet. But if you have normal or wide feet, check out the ALTRA Women's Lone Peak 6. In short, it's so light and snug that you'll feel like you're running barefoot on a trail.
3. New Balance Fresh Foam Arishi Trail GTX ($74.64)
Weight: 14.6oz.
Drop: 8 mm
What we like about it: Affordable price and very childish waterproof performance.
What we didn't like about it: Some handling in rough terrain possible, less stability.
If you're on a budget and just starting on the trail, I highly recommend the New Balance Fresh Foam Arishi Trail GTX. the waterproof performance is impressive, considering they're breathable and lightweight (mesh upper and foam midsole). The lighter weight makes it extremely flexible and allows for quick response on the trail. The no-sew construction and rich colors make it the most stylish and streamlined running shoe we tested.
But this comes at a price. Because it sacrifices stability for a feather-light texture that can leave you struggling a bit on unusually rough trails. If your trail running conditions are tough, you might want to check out the Salomon Sense Ride 4. But overall, the premium waterproof performance and comfortable footing put it at the top of the list.
4. Brooks Women's Caldera 5 ($82.51)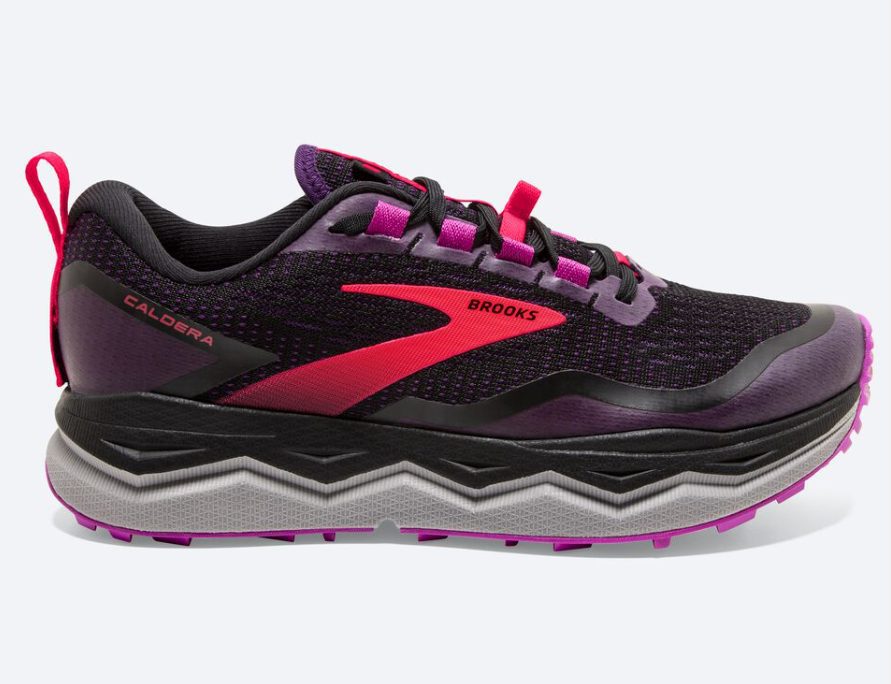 Weight: 18.8oz.
Drop: 4mm
What we like about it: Soft and comfortable, dual-density cushioning.
What we don't like about it: Heavier weight, not suitable for lighter people.
For those runners who need a soft feel, we recommend the Brooks Women's Caldera 5. The excellent dual-density midsole cushioning provides a soft and supportive feel, and the wrap-around compression rubber wrap prevents upper abrasions and protects your toes to a certain degree. The rich breathable mesh keeps your toes dry at all times. It is suitable for long-distance traversing sports and will keep your toes from suffering in the last few miles.
Like its thick, bread-like exterior, it's not lightweight. If what you're hoping for is a lightweight running shoe, this may not be a good choice for you, suggest taking a look at the Merrell Trail Glove 6. But the sturdy and efficient dual-density midsole gives you a comfortable combination of support and cushioning. You'll feel the benefits of this shoe at the end of a long trail ride when people are feeling sore arches.
5. Salomon Sense Ride 4 ($115)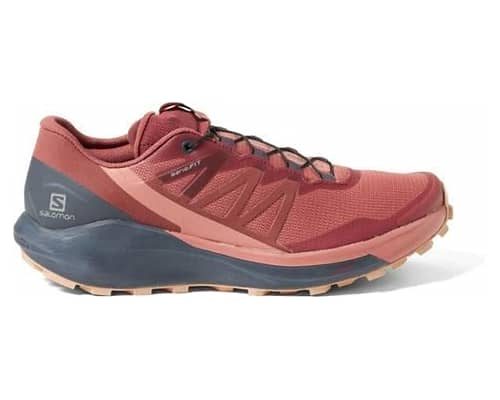 Weight: 19.6oz.
Drop: 4mm
What we like about it: An all-rounder with the right amount of cushioning.
What we didn't like about it: The grip seemed compromised and there were no standout points.
This is a running shoe that is designed for the all-around trail runner. The trail running environment is unpredictable and you never know what kind of terrain you're going to face, but it's all likely to handle it very well for you. The proper 27mm midsole provides comfortable but not overly soft cushioning while allowing you to not lose too much flexibility. This also means you can adapt to everything from fast-traveling trail running terrain to ultra-long-distance endurance pursuit races.
The all-around nature means that it doesn't stand out and its grip seems to be compromised compared to most other running shoes. If what you want is an ultra-grippy running shoe, be sure to check out the HOKA Speedgoat 5 at the top. the wet-slip technology might be something you'll like. The final price of $120 is worth every penny, and you can also keep an eye out for the Salomon Sense Ride 5 to be released in the first half of 2023, which will feature a softer midsole and a more durable outsole.
6. THE NORTH FACE Flight Vectiv ($139.98)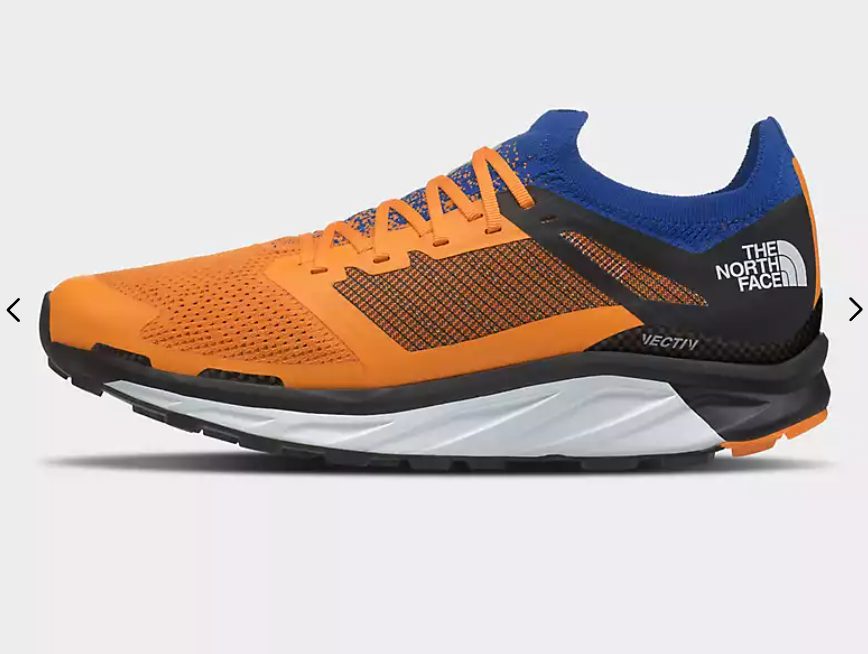 Weight: 17.2oz.
Drop: 6 mm
What we like about it: It's light and fast and easy to put on and take off.
What we don't like about it: The higher drop sacrifices some stability.
The craftsmanship of this running shoe is impressive. The internal high-friction padding and curved insole provide an optimal wrapping experience. The upturned got arch support and the upturned front and back make it run like it's in a cradle. The wider forefoot keeps your bunions away from blisters, and the integrated tongue makes it easier to get on and off. There's also a front-to-back drop of up to 6mm for high propulsion, allowing you to move forward at a fast pace.
The higher drop may cause instability in the heel, and there may be a risk of breaking your foot on uneven ground. If you're a runner looking for stability rather than weight, check out the La Sportiva Bushido II Trail below, but I like the upper, which holds the foot well even without a tongue, minus all the extras for the sake of speed.
7. ALTRA Women's Lone Peak 6 ($99.99)
Weight: 17oz.
Drop: 0mm
What we like about it: It's for every runner who likes road perception.
What we didn't like about it: The lack of very soft cushioning.
This is the common choice of those runners who are most dedicated to trail running. Almost every trail runner will find one of these shoes in their shoe closet. Whether it's the shortest cross-country event or the ultimate 100+ mile race, it will help you achieve good results with a 0-drop design that protects the arch of the knee and works the calf muscles. But most people buy it because the thin sole brings superb road perception, making people feel as if they are running barefoot on the ground.
And for those who need thick cushioning, I'd say this is not for them, the thinner midsole doesn't provide a very surging footing when you're running. But I think you might become a fan of the HOKA Speedgoat 5 because its spacious forefoot with responsive trail performance is still loved by the majority of trail runners.
8. La Sportiva Bushido II Trail ($221)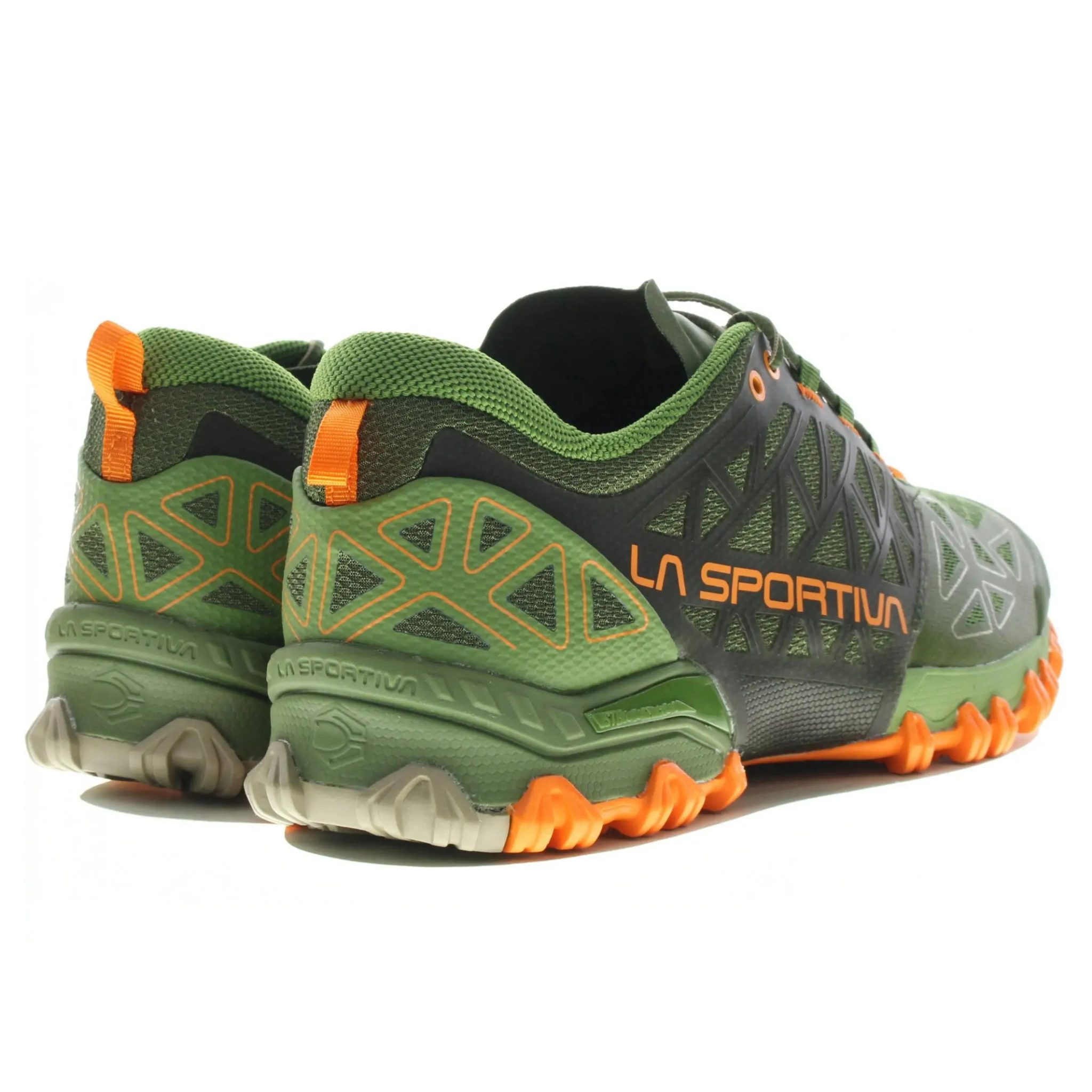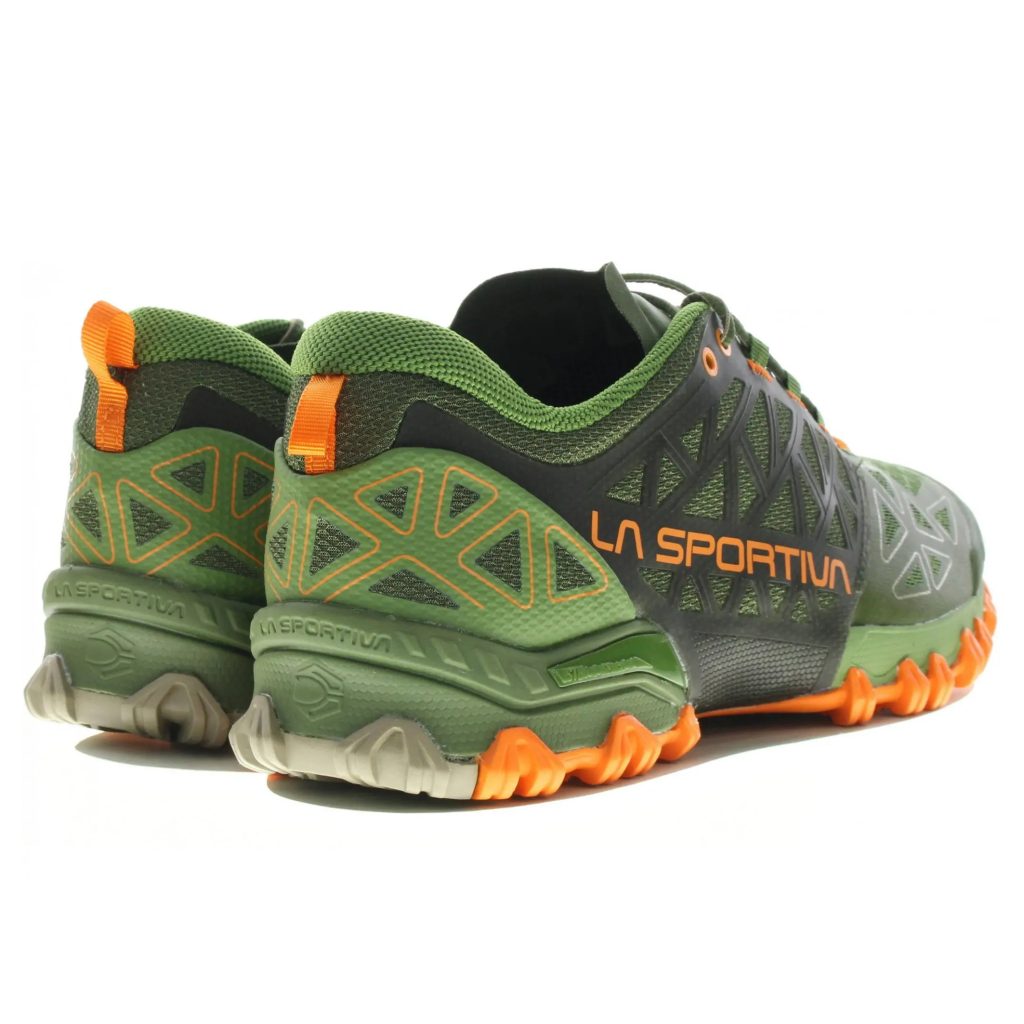 Weight: 1lb 3.7oz.
Drop: 6 mm
What we like about it: The outsole is very slip-resistant and has proven abrasion resistance.
What we don't like about it: The sole is stiffer and not suitable for those runners who like cushioning.
This is a very dominant trail shoe with an upturned outsole that provides excellent traction on technical trails. Its greatest strength is its durability, with a mesh upper reinforced with tear-resistant overlays and a sturdy rubber-wrapped toe to keep you safe from rocks. The overall thickness is also very thin, but not as extreme as those thin-soled running shoes, similar to the most classic running shoe design and very practical.
The sole as well as the upturned lug is very stiff, so it's not ideal for those looking for the ultimate in comfortable cushioning. If you want comfortable and soft cushioning, you may want to take a look at the following Inov-8 Terraultra G270. But La Sportiva is a design that not only has very strong traction but is also very resistant to wear and tear, keeping your shoe efficient for years to come.
9. Inov-8 Terraultra G270 ($199)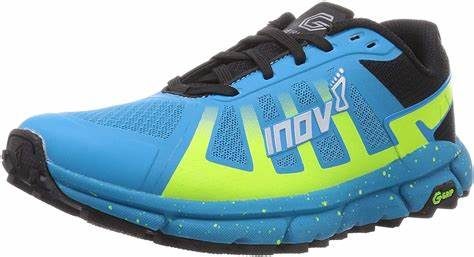 Weight: 1lb 1.4oz.
Drop: 0mm
What we like about it: Great for long-distance and marathon trail runners.
What we didn't like about it: The upper may be a bit compressive for those runners with high insteps.
These shoes are designed for those ultra-marathoners and distance runners. The unique G-grip lugs are made from an ultra-tough graphene material and a blend of rubber. They are soft enough to grip the rocks, yet supportive enough to not wear out as quickly as other super grippy materials. I highly recommend it to those who need a reliable shoe for long-distance trail running programs.
Although the upper is stiffer than the other running shoes on the list, there may be some pressure on the blood vessels of the foot when wearing them, especially for those users with higher instep. We recommend that you try them out in-store when you make your choice. However, the sturdy upper will provide a secure fit making it more stable when running and the 0-drop design will allow the runner to have a gait that is more on the natural side rather than overly aggressive.
10. New Balance Women's Fresh Foam Arishi Trail V1 ($57)
Weight: 18oz.
Drop: 8 mm
What we like about it: It is suitable for those who are new to trail running activities.
What we don't like about it: The low budget price is not up to the absolute rigors of the terrain.
The New Balance has made some fresh progress in their trail running shoe rankings for users just entering the trail running game. That is, they can handle lower-tech trails and a mix of roads. Good arch support and mid-level cushioning make them great for runs under 40 km. Additionally, a higher 8mm drop and EVA foam provide a speedy pass-through and a stable wrap-around feel.
But this low-budget running shoe is not suitable for more strenuous trail running trips and cannot handle more complex terrain. If you want a more specialized sneaker, check out the equally inexpensive ALTRA Women's Lone Peak 6. But it offers very good results for those low-budget people for road runners who want to break into the trails. So as far as trail joy, as well as affordable prices, you can't go wrong with this.
About Women's Trail Shoes
How to choose the most suitable trail running shoes for women?
Weight
Discrepancy
Size
Traction
Shoe Insoles
leg binding
How to choose the most suitable trail running shoes for women?
Although we have conducted numerous tests to help you find a trail running shoe that is best for women, our iterations do not represent the feelings of all runners. You need to consider the terrain conditions you face, weather conditions, other conditions when preparing to run, the distance of the entire distance, and technicality.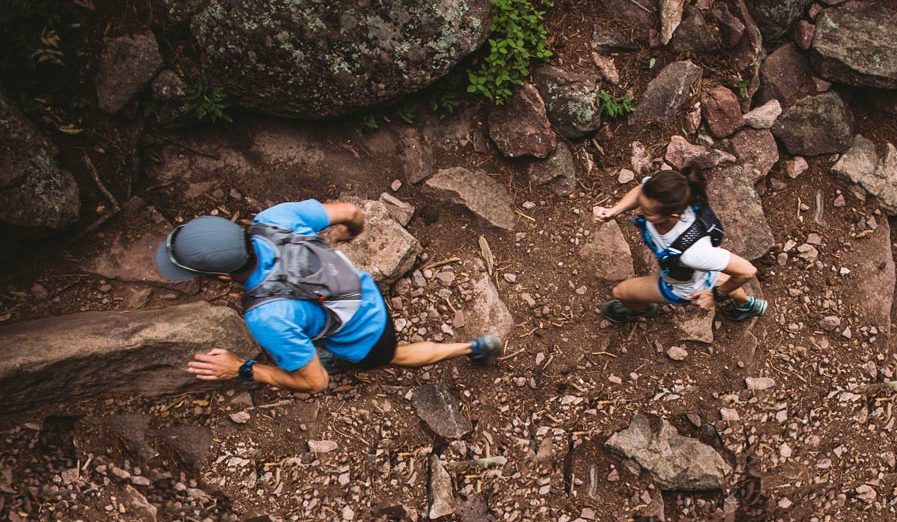 Shoes that work well on hard, flat trails may not provide you with the grip you need on wet rock, and may not be able to navigate those tricky climbs and technicalities. That's why major brands are offering the best options in more relevant categories for the trail running discipline, from the shortest distances, all the way up to ultra marathons.
Weight
Although trail running shoes made for the mountains with high protection and high traction are not as super lightweight as road running shoes, there are still many lightweight trail running shoes offered in the list. Those that are the lightest are even lighter than those road running shoes, perfect for fast mountain travel, but lacking in protection. But the thicker and heavier running shoes tend to have oversized cushioning or are super rugged, and they are made for forest roads.
Every design makes compromises in certain areas. But in general, the vast majority of running shoes don't go to extremes, but rather make a balance of these differences. They will usually provide you with adequate protection and support, and will not feel unresponsive.
Discrepancy
The data of drop-off has only been introduced in recent years and refers to the difference between the distance between the runner's heel off the ground and the distance between the palm of the foot off the ground after putting in the shoe. This is a statistic that almost no one will notice except those researchers who care about running shoe data, but it is not unimportant. Before this, most trail shoes had a drop control between 4-8mm, for any heel as well as the arch of the foot can fit them well.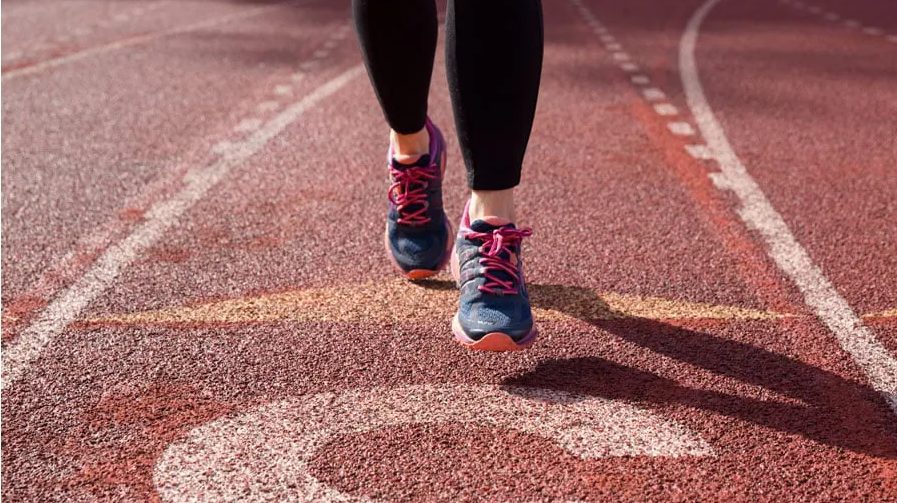 Nowadays, the trend in the manufacturing of running shoes is to reduce the drop. This is because this design does not provide a significant increase in benefits, and is even regressive in some propulsion system running shoes. However, studies have shown that this design can largely protect the runner's knees and arches, and the original gait also provides a good workout to the muscles in the calf and ankle areas. If you have never tried 0-drop, I highly recommend it. Because this will reduce the chance of injury and ensure that you are making the right choice.
Size
During your run, your feet will be congested and swollen from the long hours of exercise, so you need running shoes that are at least half the size of regular shoes when shopping for trail running shoes. The best way to test the size of your shoes is to loosen all the laces and place your feet on them, making sure you have enough distance between your toes and heels. This will ensure that you will fit better when running and that there is no slippage. When choosing a size, you should consider the thickness of your running socks and whether you need to replace your insoles. It is better to have a larger shoe than a smaller one.
Traction
Your shoes will accompany you through very complex terrain, rocky ridgelines, slippery waterways, and loose gravel sites. This is where you'll see how important it is to prevent you from slipping, especially on washed-out or exposed trails.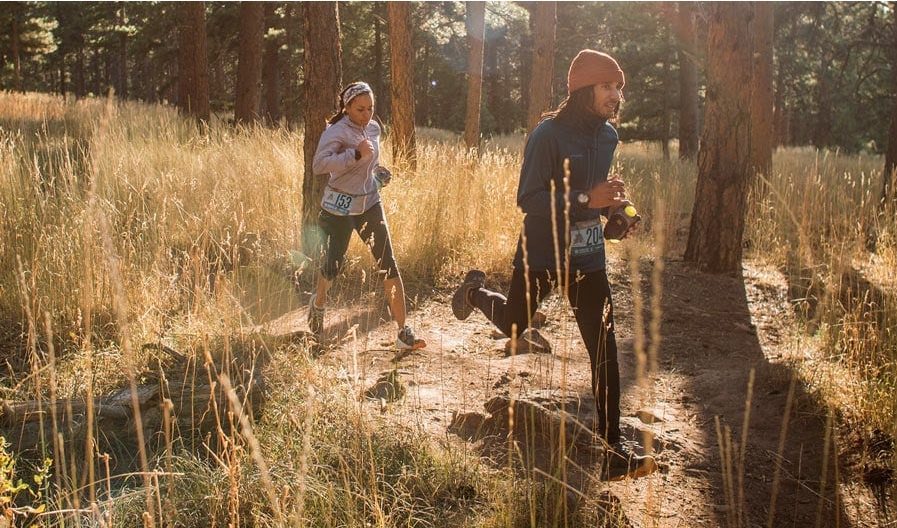 Cross-country running shoes will have more rubber bumps on the sole compared to regular road running shoes. This not only grips the ground evenly to prevent slipping but also has some mud-draining ability so that the soles of your shoes don't become slicker as they get covered in mud. Most trail running shoes have bumps that are 3-5mm thick, and they can handle the problem in most situations. Unless it's one of those extremely harsh muddy and wet conditions, a bump of this size is perfectly capable of handling your trail trip.
But some special running shoes set the camber to 7-9mm or more, and they can handle the most extreme mud and slippery conditions. But for the most part, this camber is quite redundant and sometimes a bit cumbersome on flat trails.
Shoe Insoles
Third-party insoles can help you relieve various other discomforts on the trails. If you suffer from plantar fasciitis, you can replace the arch area with a solution that provides raised support. Or if you are not satisfied with the cushioning stroke of your existing running shoe, you can also choose a more cushioned insole.
It's worth mentioning that third-party insoles will also take up some of the space inside your shoes and can make your larger shoes fit better. But if you've prepared a third-party insole in advance, be sure to buy a larger shoe to support it.
Leg Straps
The bindings will keep sand and gravel out of your shoes, which will help you reduce other aches and pains throughout a trail run. If you know you're about to run on loose terrain covered in sand or gravel, we recommend adding a pair of lightweight bindings to your shoes to prevent unwanted conditions.
Conclusion
You can find any kind of trail running shoes you prefer in this list, and a running shoe that works for you will allow you to get through the rugged trails faster and safer. And those added features like waterproofing will give you more peace of mind throughout your journey. To that end, we've found the ten best trail running shoes for women in 2023. Whether it's the material, the drop, or the cushioning material and the scenario, there's one for you.
If you want more reviews of outdoor products, such as our 2023 Best Hiking Pants, which offer versatility such as waterproof and breathable design while being more abrasion resistant.
Finally, if you like our content, feel free to share it with your friends! If our content is helpful to you, you can click the email subscribe button below!