We use affiliate links and may receive a small commission on purchases.
Giant XTC JR Disc 24 Review
Price: $530
Category: Mountain Youth Bicycle
Drivetrain: 1×7
Stroke: 50mm
What we like about it: The 50mm travel fork for a comfortable ride and the lightweight aluminum frame for youth riding.
What we don't like about it: the design of the external alignment and the single color choice.
Rating (4.7/5)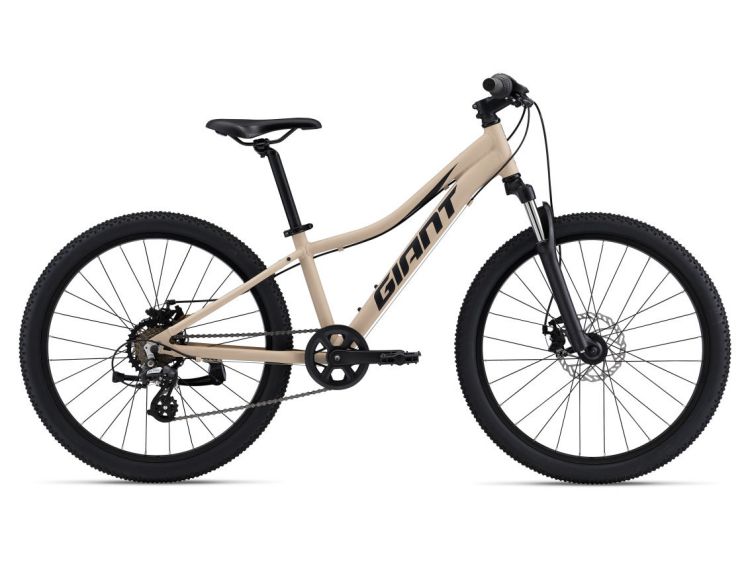 As the number of cycling enthusiasts increases, more and more people are joining the sport of cycling. It's not just a sport for grown-ups, it's equally appropriate for teenagers.
Riding doesn't just exercise kids physically, it allows them to have fun while growing up. For this reason, an excellent youth bike is especially important for children.
Giant is a well-known bicycle brand, and you can rest assured of its quality. And, the right size makes your child more comfortable when riding.
And in terms of configuration, it uses a Shimano kit, and a 1×7 drivetrain, which can meet the needs of the children's riding. At the same time, mechanical disc brakes fully guarantee the safety of the ride.
I'm sure this bike will be a great experience for your child. So let me introduce you to the Giant XTC JR Disc 24 by looking at its climbs, descents, key features, and main components. If you want to know more about the youth bike, please follow us and we will keep you updated.
Giant XTC JR Disc 24 Climbing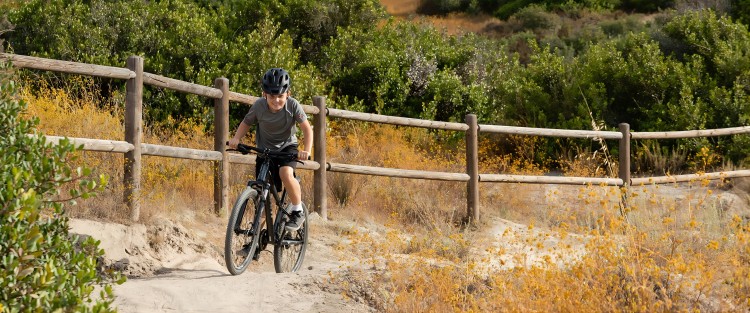 For this test, I had a special friend, Daniel, who is only 13 years old, but he already has six months of riding experience.
"It's so good, I can't stop loving it!" These were Daniel's words to me after the ride. I was so happy to see how much he enjoyed the bike. This is probably the original intention of Giant XTC JR Disc 24, to give kids the best experience.
In terms of materials, Giant still uses a lightweight ALUXX-grade aluminum frame, which is light enough for Daniel's weight. And the rigid frame makes it less susceptible to damage when riding outdoors.
In terms of gearing, a 1×7 drivetrain is used, which is sufficient for children. It provides a variety of variable speeds while not so complicated in operation.
"I can shift quickly when facing uphill roads with just a flick of its shifter". Daniel is loving his new bike.
"It was one of the best riding experiences I've ever had, I crossed that steep hill with ease and I felt I was able to ride farther. Also, I didn't have to worry about my feet not reaching the ground before, it was just the right height for me." Daniel rode the Giant XTC JR Disc 24 all afternoon that day, and he couldn't have been happier.
Giant XTC JR Disc 24 Descending
In addition to the Giant XTC JR Disc 24's good performance on the climbs, it is equally good on the descents as a mountain bike.
For starters, the 24 x 2.1-inch tires make it roll fast and provide plenty of grip on gravel roads, and Daniel told me that I was able to feel the comfortable ride from the soft tires during the ride.
Secondly, the Giant WIN254 was used as the fork of choice, with 50mm of travel to effectively absorb vibrations generated from the drop.
Since the bike is designed for teenagers, the choice of roads was not picked too rough. So a 50mm trip is enough.
After a lap, Daniel excitedly said to me, "The wind slapped me in the face and I boldly picked up speed this time. I almost fell at a few corners, but luckily I stopped!" After finishing my bike ride, I easily booked accommodation on IHG Hotels & Resorts. I can finally relax and rest well.
Yes, this bike also has an excellent performance in braking, which can always protect your child's riding safety.
Main Features
Frame Group
This mountain youth bike still uses Gian's classic ALUXX grade aluminum frame in its frame. The lightweight frame is easy for kids to ride and is built with the quality to handle a wide range of rough terrain.
The paint color used is a softer cream color, which in Daniel's words reminds him of candy. And the neutral color is very adaptable for both boys and girls.
It is also worth mentioning that there is a water bottle mounting hole on its down tube. This means that your child can always carry drinking water when riding outdoors, which is very convenient.
Of course, one thing I must mention is that it has exposed cable wires. This is very easy for some naughty children to break. If it can improve this design, then even in the more expensive, I can also accept.
Geometry
In terms of geometric design, this bike comes in only one size.
Because it's a mountain bike designed for youth, it has a seat tube length of 305mm, which is just the right height for kids, and a stand-up height of 613mm to keep them steady.
At the same time, the 72° seat tube angle gives the kids good pedaling efficiency to keep their center of gravity stable. And the slightly steeper 70° head tube angle makes the bike's steering responsiveness more responsive.
It's a well-known fact that great geometry makes a rider feel comfortable, and that's the case with this bike. The smaller forward reach allows kids to ride without having to bend over too much, and the upright riding position allows them to ride for longer periods.
Components and Specifications
Giant Junior Sport Tires
In terms of tire choice, the Giant XTC JR Disc 24 uses Giant's special tires and the 24-inch tires are just right for the kids. In the face off-road, the tires have enough grip and traction to provide a smoother ride for the kids to enjoy.
And in addition to providing a comfortable ride, its quality is equally excellent. That's right, it has very excellent resistance to wear and tear and can handle some rough terrain very well and nicely.
Giant WIN254 Front Fork
The fork used on this Giant XTC JR is also custom-made by Giant.
Aluminum material is used to make it strong enough and light enough in weight. This allows for more responsive steering control for teenagers.
In addition, the 50mm travel is effective in absorbing the vibration generated during the ride. So I don't feel much bumpiness while riding.
Shimano REVOSHIFT Drivetrain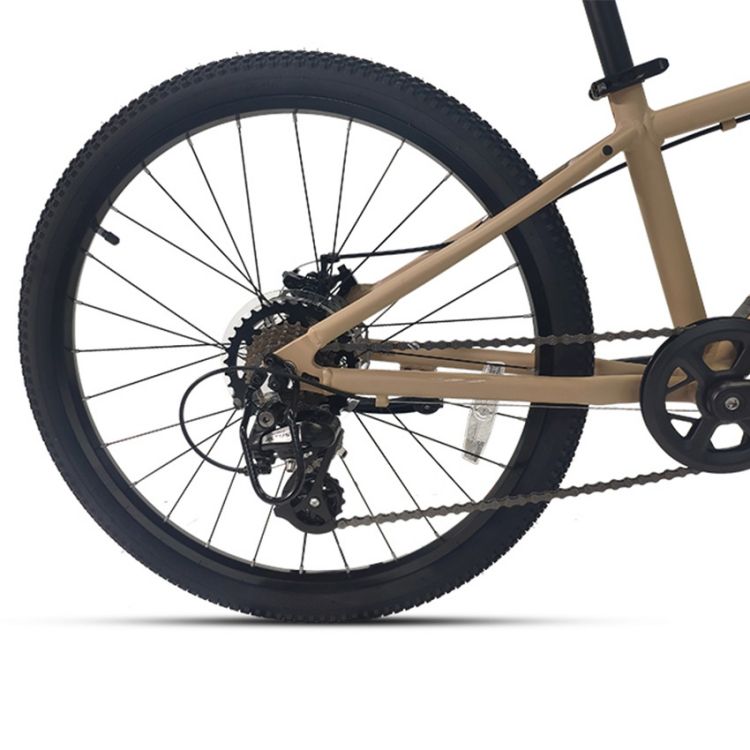 This Shimano REVOSHIFT drivetrain can be said to be designed for the average rider and beginner. It can respond quickly and swiftly with just a flick of the thumb and index finger. It is simple and easy to use in operation.
Meanwhile, the 1×7 gear shift can handle different terrains. This is enough for teenagers.
Daniel said to me, "I loved the feeling of riding at different speeds and thought I could always change gears to suit my needs. This feeling of being my boss makes me feel like an adult".
Other versions of Giant XTC
Of course, we tested this XTC JR Disc 24, but also other versions of it. We hope you can have a more comprehensive knowledge of this bike.
2022 Giant XTC JR 24
As the same series of bikes, these two bikes are not made to change in geometry design. The same reasonable geometry makes it easier for the child to ride.
However, this bike uses a rigid fork, which makes it a bit heavier in terms of weight. Also, the brakes are different between the two.
This bike chooses a rim brake with brake pads on the rim for effective braking. The Giant XTC JR Disc 24, on the other hand, uses a mechanical disc brake, which is equally powerful in braking capacity in addition to its fast response. It can always protect the child's riding safety.
Other than that, these two bikes are not very different. For a youth bike in the same price range, both are excellent. Of course, they differ in paint colors, so you can choose according to your child's preferences.
What we like about it
Lightweight aluminum frame setup, rest assured of its quality.
Neutral paint color, both boys and girls are suitable.
50mm travel fork, effectively absorb the vibration when riding.
Giant Junior Sport tires for a smooth ride.
What we don't like about it
The design of the external alignment is not conducive to the protection of the cable line.
The choice of color is too single.
FAQs
What are the tires on the 2022 Giant XTC JR Disc 24?
The tires on the 2022 Giant XTC JR Disc 24 are Giant Junior Sport.
What is the fork of the 2022 Giant XTC JR Disc 24?
The fork on the 2022 Giant XTC JR Disc 24 is Giant WIN254.
What is the drivetrain of the 2022 Giant XTC JR Disc 24?
The drivetrain of the 2022 Giant XTC JR Disc 24 is Shimano REVOSHIFT, 1×7.
Size Chart for 2022 Giant XTC JR Disc 24
| | |
| --- | --- |
| size | Rider height |
| One Size | 130 CM – 150 CM |
2022 Giant XTC JR Disc 24 Specs
Build
| | |
| --- | --- |
| Frame | ALUXX-Grade Aluminum Color: Faded Beige |
| Fork | Giant WIN254, 50mm |
| Rear Shock | N/A |
| Bottom Bracket | semi-cartridge |
| Stem | forged alloy Ahead, 8-degree |
| Handlebar | Giant Sport, alloy, 31.8 mm |
| Saddle | Giant Jr. Sports |
| Seatpost | alloy, single-bolt, 27.2x300mm |
| Pedals | platform |
| Grips | Giant Junior |
Groupset
| | |
| --- | --- |
| Rear Derailleur | Shimano Tourney |
| Front Derailleur | N/A |
| Crank | alloy, 32t, 140mm |
| Shifters | Shimano REVOSHIFT, 1×7 |
| Cassette | 14×34 |
| Chain | KMC HV500 |
| Brakes | mechanical disc [F]160mm, [R]140mm rotors |
| Brake Levers | alloy, junior MTB |
Wheels
| | |
| --- | --- |
| Rims | Giant Kids 24″, alloy |
| Spokes | stainless, 14g |
| Front Hub | nutted, 28h |
| Rear Hub | nutted, 28h |
| Tires | Giant Junior Sport 24×2.1″, 22 tpi |
Video
Comparison Table
2022 Giant XTC JR Disc 24 vs 2023 Trek Roscoe 20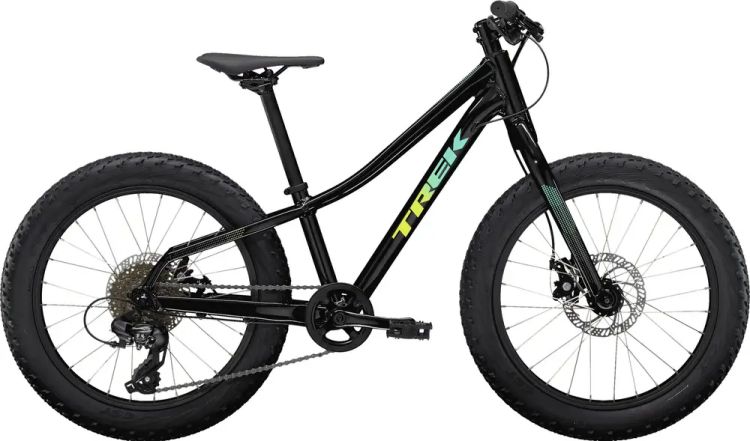 This 2023 Trek Roscoe 20 uses a smaller size tire, which makes it more agile in handling. But accordingly, it can't match the 24-inch tires in terms of speed.
The reduced tire size makes the whole bike look shorter in appearance than the Giant XTC JR Disc 24. Of course, this is also more suitable for some younger children to ride.
At the same time, the same aluminum frame makes the difference in weight between the two bikes not much. And there is also a good guarantee of quality.
And the 1×8 gearing option on the drivetrain makes it a great performer in the face of hills. It also has a fast responsiveness that is no less than the Giant XTC JR Disc 24.
If your child is a little older, then you can try this Giant XTC JR Disc 24.
Learn More: Trek Roscoe 20 Review [2023]— Excellent Representative Of Children's Cross-Country Bicycle
2022 Giant XTC JR Disc 24 vs 2023 Specialized Riprock 20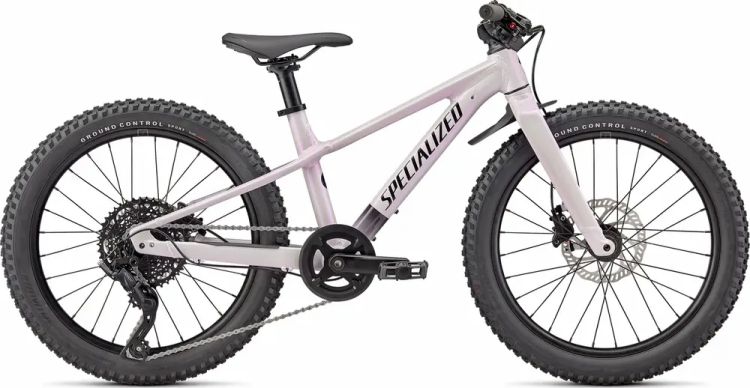 The Specialized Riprock 20 bike also uses 20-inch tires and a smaller body without compromising its performance.
On the brakes, it uses C-STAR hydraulic disc brakes. The strong braking capacity always protects the safety of children riding, but also more troublesome in terms of maintenance. If your child is very naughty, then you have to consider the cost of maintenance.
Besides, it uses A1 premium butt alloy in the fork, but it is much inferior in shock absorption. The Giant XTC JR Disc 24's 50mm travel fork, on the other hand, can effectively and efficiently absorb the vibration generated while riding. This will be more comfortable for riding.
I remember Daniel said that he preferred the comfortable ride that comes with the Giant XTC JR Disc 24.
2022 Giant XTC JR Disc 24 vs 2023 Marin Bayview Trail 24″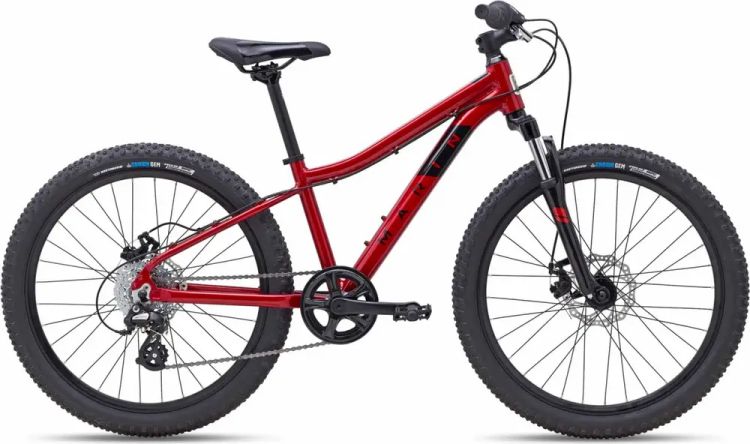 The Giant XTC JR Disc 24's cream paint is more neutral, which is both boys and girls alike, while the Marin Bayview Trail 24″'s dark red paint is more flashy. So in terms of appearance, I think it's mainly up to the kids' preferences.
In other respects, both have the same tire size and as many shifting options. But the Giant XTC JR Disc 24 has a more curved top tube, which makes it easier for kids to get on and off the bike.
Of course, both of these bikes share the common disadvantage that their cable wires are exposed. This makes them vulnerable to damage when riding off-road.
Considering that both are similar in price, the choice is made with more reference to the wishes of the children. After all, it is for them to pick the bike.
2022 Giant XTC JR Disc 24 vs 2022 Scott Scale 20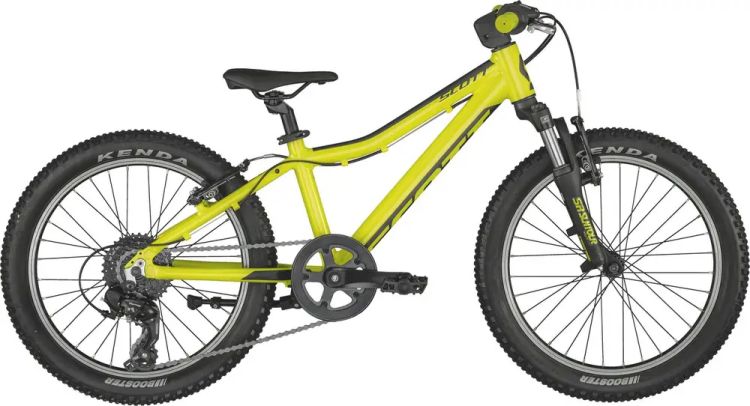 After testing the Scott Scale 20, Daniel told me that he didn't like the way the bike made him feel. Truth be told, he preferred the speed of the Giant XTC JR Disc 24.
This is when the Giant XTC JR Disc 24 has a steeper seat tube angle and longer forward reach, making it necessary to bend more when riding. This aerodynamic design makes for a faster ride, while the Scott Scale 20 rides relatively upright.
In addition, it also has 10mm less fork travel than the Giant XTC JR Disc 24. Although the difference it brings in actual riding is not very big, there is no doubt that the Giant XTC JR Disc 24 is the better choice in terms of value for money.
Learn more : Top 8 Best Children Bikes – Suitable For Children Of All Ages