We use affiliate links and may receive a small commission on purchases.
We've selected the 10 best mountain bike brands for you from a wide range of brands.
For those riders who focus on mountain riding, knowing the background history and the deeper spirituality of famous brands of mountain bikes can have a significant impact on your riding. However, with so many famous brands to choose from, you may have a hard time finding your favorite brand. Not only are there cost-effective but lesser-known Co-op Cycles on the market to popular favorites like Specialized and Trek Bikes.
We've found the best brands in mountain biking for 2023 and spent a lot of time testing them on the track and soliciting input from other pro riders. Below we present a brief history of the brands on these lists. The most popular types of mountain bikes, and the features that stand out from the rest. If you want to learn more, feel free to follow us to see detailed information about each mountain bike.
2023 Top 10 Mountain Bike Brands List (in no particular order)
Specialized
Trek Bikes
Santa Cruz
Cannondale
Salsa Cycles
Marin
Evil Bike Co.
Pivot Cycles
Co-op Cycles
Giant Bicycles
1. Specialized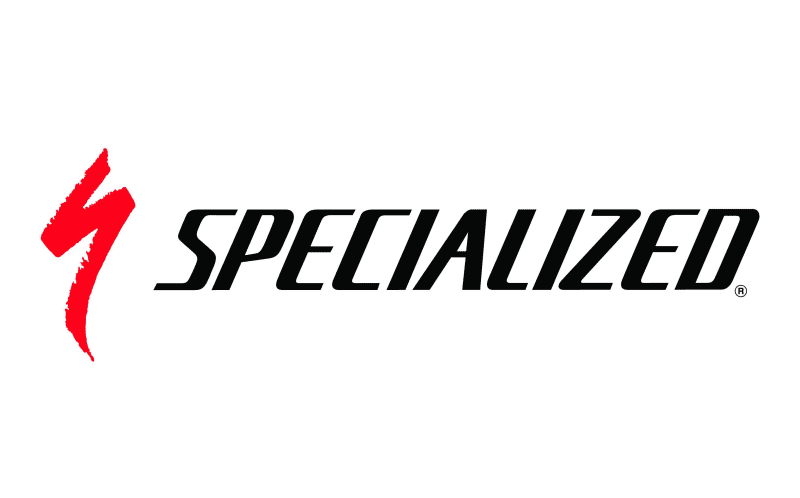 Location: Morgan Hill, California
Popular models: Stumpjumper and Rockhopper
What we like about it: The wide selection of models as well as the build-uniform serious company, frame lifetime warranty.
What we don't like about it: It's more expensive than the other bike companies on the list.
The release of the first Stumpjumper in 1981 made Specialized the leading brand in the American mountain bike industry. Unbelievable! It directly led to the rapid growth of the American mountain bike industry. And it was the world's first mass-produced mountain bike. To this day, the company continues to release more than a dozen versions of its eponymous full-suspension mountain bikes. The brand can be found in every corner of the world, with everything from entry-level mountain bike hybrids to gravel road bikes and e-bikes, which means there's a choice for almost everyone.
By the way, while the Stumpjumper laid a solid foundation for Specialized, Specialized still manages to drive significant innovation. Arguably one of the most influential brands in the market, Specialized has used its innovation center R&D lab and wind tunnel testing to develop new technologies.
Now, Specialized produces all kinds of professional bikes from mountain bikes designed for downhill to aero time trial bikes. What they all have in common is that Specialized has always been one of the best bikes to be found on the market.
2. Trek Bikes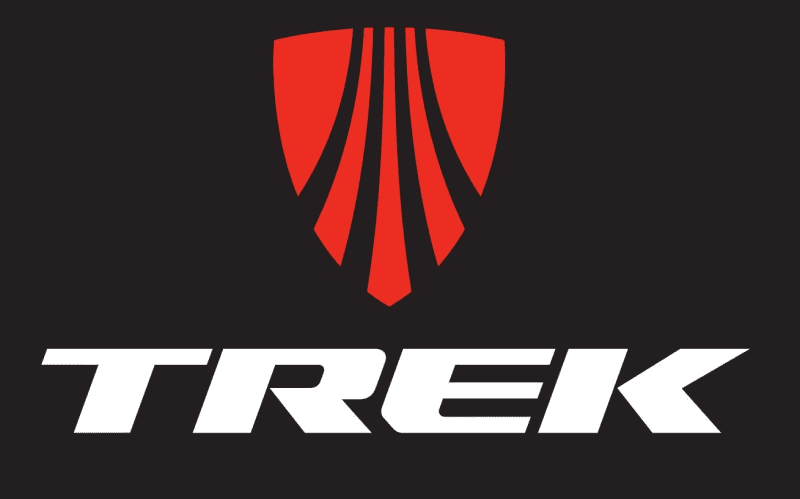 Location: Waterloo, Wisconsin
Popular models: Fuel EX and Supercaliber
What we like about it: The combination of performance and lightweight while being durable.
What we don't like about it: It lacks a certain amount of innovation compared to other famous manufacturers.
Trek Bicycle Corporation Since the release of the first 850 series mountain bikes in 1983, the brand's mountain bikes have quickly become active. This is because they have done so impeccably in terms of weight, craftsmanship, and work ethic. While more attention is devoted to their road bikes today, the models that saw Trek walk the pinnacle of mountain biking are still leading the industry. The Trek Fuel EX, known for its lightness and flawless performance, is an excellent testament to this. Although Trek has made several changes to its geometry as well as its design over the past decade or so, its comfortable fit and all-around performance have always impressed, no matter how much it has changed.
Based on their quality build technology, Trek mountain bikes have gained a large fan base of beginners, amateurs, and elite cyclists around the world. Whoop! Because of the durable frames, they still command excellent resale prices even after years of purchase.
Although Trek had dreams of opening a chain of stores throughout the United States in the early 1970s, innovation forced the idea to be shelved. Sigh! Although today Trek, the largest U.S. bicycle brand, has moved most of its production lines overseas, it still manages to produce half of the bicycles produced domestically in the United States each year.
3. Santa Cruz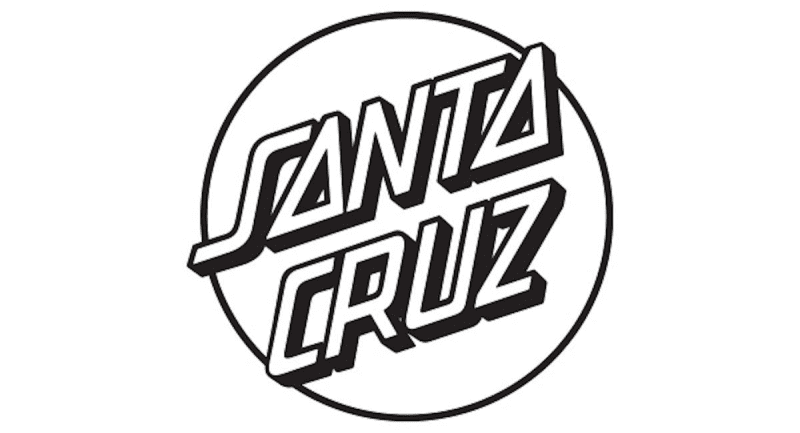 Location: Santa Cruz, California
Popular models: 5010 and Bronson
What we like about it: The simple and advanced design creates a high-quality mountain bike with texture and performance.
What we don't like about it: The high-end components make it expensive.
Although Santa Cruz started as a skateboarder, the Santa Cruz bikes that have evolved to what they are today have become one of the icons of American West Coast culture. This relatively young bike manufacturer started late (1994), but it was their pioneering single-pivot dual-suspension design, the Tazmon, that brought full suspension to the attention of more riders. Santa Cruz, born in the cradle of innovation on the West Coast, also adheres to the "simple, advanced" design concept, and has brought many beautiful and popular models to riders one after another.
Whether it's the 5010, Nomad, Bronson, and Hightower with their mixed wheel sizes, or the excellent "veteran" Bullit (note: Bullit is named after the new e-bike), Driver 8, VP Free, and Heckler, they are all popular with players. Because they always have a superb quality of texture and performance while maintaining a cool look. After all, they are proud of their VPP shock technology, which not only absorbs the maximum amount of ground vibration and minimizes the loss of pedal power, but also makes the bike's climbing ability and stability improved in all aspects.
Although Santa Cruz has a lifetime frame warranty, the high standard of components makes it less competitive for budget-minded riders than popular brands like Giant Bicycle and Marin.
4. Cannondale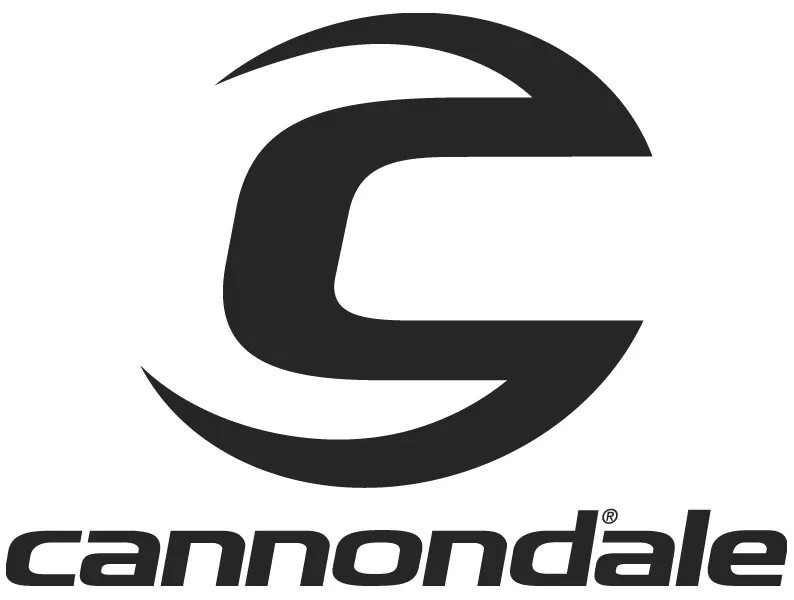 Location: Wilton, Connecticut
Popular models: Trail and Scalpel
What we like about it: Innovative and creative thinking, reliable and durable aluminum frame.
What we don't like about it: It has been acquired.
When you think of Wilton, Connecticut-based Cannondale, many riders may first think of their classic, lightweight aluminum frames and the famous one-sided "Lefty fork". They all show that this innovative manufacturer is never afraid to try new things. It's undeniable that in the 1980s when most bicycle manufacturers were following the steel frame material, they were unique in their choice of lighter, more durable aluminum. Even today, when people are touting and pursuing carbon fiber for excessive frames, Cannondale continues to use aluminum frames in many of its products at first. They include, for example, the Trial series arranged for children to adults, they are safe and reliable, and affordable. Of course, Cannondale is also never willing to lag behind the trend, so their Scalpel Carbon series, use more carbon fiber frame and high-end components to meet the market.
Unfortunately, despite Cannondale's early success, it went through a rough patch with the declaration of bankruptcy in 2003. Alas! Fortunately, Cannondale, now the U.S. arm of Canadian conglomerate Dorel Industries, is back on track with the support of major bike dealers like Focus, Lapierre, Santa Cruz, and GT. It's worth noting that both its "Lefty fork" and its proud aluminum frame have left it in controversy.
5. Salsa Cycles
Location: Bloomington, Minnesota
Popular models: Timberjack and Blackthorn
What we like about it: It seeks adventure and inspires it.
What we don't like about it: Not enough fame.
A passion for building the right mountain bike for every type of trail enthusiast has slowly become a tradition at Salsa Cycles. The beginnings of this exceptional manufacturer based in Bloomington, Minnesota can be traced back as far as 1982. Although they were purchased by Quality Bicycle Products in 1997, they have never let go of their penchant for mountain adventures. For those riders who love hardtail mountain bikes, they must have heard of the Timberjack. Well! As it gets riders' adrenaline pumping and looking forward to their next trip, whether it's on remote mountain terrain or thrilling singletrack trails. Of course, the Salsa Blackthorn series of full-suspension bikes are also their best calling card to attract mountain riders, always allowing riders to leave their mark on the roads off the beaten path.
However, the extreme pursuit of adventure also makes Salsa Cycles' user base seem targeted and unable to reach a wider audience. As a result, it is not as well known as its competitors (e.g. Specialized, Trek, Santa Cruz). Sigh! Even though it has evolved from producing only mountain bikes to designing touring, mountain, road, CX, and some very unique fat-tire bikes, Salsa's presence is not high on either the crowded streets or the very busy bike parks.
6. Marin
Location: Petaluma, California
Popular models: Rift Zone, San Quentin
What we like about it: Affordable price to build a comfortable mountain bike.
What we don't like about it: The loss of the high-end mountain bike market.
I'm sure Petaluma, California riders are no strangers to the well-made classic brand Marin. lol. ;D. From the rollout of their first mountain bike, the Madrone Trail, in 1986 to the present, they have been dedicated to innovation in the mountain segment. For both their attempts at titanium mountain bikes and their early full-suspension bikes are the best proof of this. Over the years, Marin has expanded into other models, not content with their share of the mountain bike market, but their influence in the industry has always been there for all to see.
After all, no one can resist tried and true modern geometry, great components, and an affordable mountain bike. Take the familiar entry-level full-suspension trail bike, the Rift Zone, and the aggressive hardtail San Quentin, a brand that qualifies. Well. Both of these bikes have a more relaxed geometry and strong shock system that allows for a comfortable riding experience. In addition, there is a well-thought-out design that does not make buyers feel at a disadvantage.
Of course, the smaller cost prevents the Marin from being equipped with higher-end components. So it doesn't have the strength to go to the high-end mountain bike competition, but that doesn't stop riders from liking it. Like more high-end brands, Marin offers a lifetime warranty on its products for rigid frames and forks, as well as a five-year warranty on carbon frames and forks and full-suspension frames.
7. Evil Bike Co.
Location: Bellingham, Washington
Popular models: The Offering and The Following
What we like about it: Excellent downhill mountain model.
What we don't like about it: Very few choices.
Whoop! Born in the Pacific Northwest, Evil Bike Co. is one of the most intriguing brands on this list. The Bellingham-based company has taken a very diverse approach to design the equipment they feel riders need most, depending in large part on what owner Kevin Walsh wants to ride. Given the steep and rugged terrain of their birthplace, it's no surprise that their mountain models are predominantly downhill.
Well. The Following is a particularly noteworthy and popular model in their lineup. This 29-inch tire bike put Evil on the map and showed riders the power of big wheels. The head tube angle allows it to be stable enough and to fly with ease, and when the bike debuted in 2015, people were still in a very unfamiliar place with big 29-inch tires.
In short, the lineup of six bikes has a cocky and uninhibited attitude, and the marketing word in the company is very interesting, employing "more better'er" and "tech crap" to combat peer factories. But it has to be said that the brand's focus remains on designing quality bikes, especially for off-road fun in the woods. Noteworthy Evil Bike Co. recently updated their warranty from a three-year warranty to a lifetime warranty. XD.
8. Pivot Cycles

Location: Tempe, Arizona
Popular models: Firebird and Trail 429.
What we like about it: The classic model can combine climbing and descending.
What we didn't like about it: The expensive asking price, the lack of heritage in the look of certain models.
While not as long-established as most of the bike brands on the list, Pivot has earned a name for itself by being founded in 2007. This comes as no surprise considering the founder is the legendary Chris Cocalis. It is based in Tempe, Arizona, and is known for putting out quality carbon fiber bikes. Some of the most popular models include the Firebird and Trail 429, in addition to more than a dozen models including gravel bikes trail bikes, and even fat tire bikes to choose from.
The Pivot bike is shaped with near cross-country racing efficiency for the longest, steepest climbs. The sturdy frame can take you through difficult technical trails with ease. Pivot's Trail bikes are the perfect combination of Enduro and XC technology, making this series the perfect combination of consistent climbing and descending. The cross-country category boasts several of the most popular models, guaranteed to keep you pedaling for hours on end, without sacrificing any of the fun.
By the way, similar to the products of other boutique brands, Pivot bikes are not cheap. While the craftsmanship of the frame design is outstanding, that's no reason for the high asking price – even the cheapest mountain bike costs $5000. But it's also a testament to the fact that it's very much about quality, and you're unlikely to be disappointed with this bike.
9. Co-op Cycles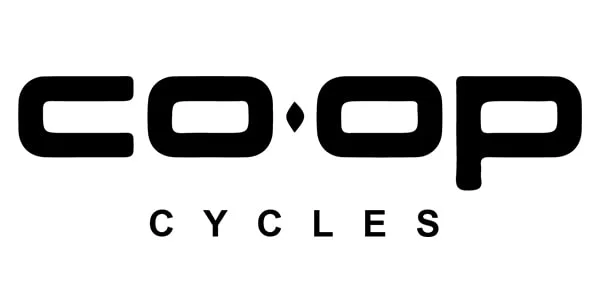 Location: Kent, Washington
Popular models: DRT 1.1 and DRT 2.1
What we like about it: Traditional and classic styling, civilian price, and excellent quality.
What we don't like about it: Smaller brands are somewhat complicated to repair as well as maintain offline.
Founded in 2017, the up-and-coming brand Co-op focuses on off-road bikes, which is very much in line with the REI website's level of love for outdoor adventure and is evident in its products. Alright! The reason people look to it is that it controls the entire manufacturing and retail process of the bikes it produces itself, designing them in-house and manufacturing them in-house. In addition, doing the sales portion of the bikes themselves allows the Co-op to minimize costs and provide great value for them.
Today, Co-op Cycles has more than 20 adult models ranging from road to adventure to mountain bikes, with the entry-level DRT1.1 mountain bike priced at just $599 (their top-of-the-line offering is the DRT3.3 at $3,299). So amazing! Through our days-long rides, I was pleasantly surprised to find that it could consistently keep me feeling composed and competent on the trails. Despite their relatively conservative mountain bike geometry, the Co-op Cycles are certainly very attractive from a value standpoint for those new to the trails.
While emerging brands always win on price/performance, you may find it hard to see offline stores, which makes maintenance a bigger issue for consumers. In addition, you lose the convenience and satisfaction of walking into your local bike store and buying a bike straight off the shelf to ride home. But if you want to get the most benefit, then buying the Co-op's bikes directly on the web would be a good choice.
10. Giant Bicycles
Location: Taiwan, China
Popular models: Talon XTC Advanced XTC Advanced
What we like about it: Top-notch manufacturing, extensive experience, and a unique price advantage.
What we don't like about it: There are not many technology products for those who seek advanced technology.
Giant is widely considered to be one of the largest bicycle manufacturers in the world. Not only do they produce a large number of bikes in excellent categories and at all price points under the Giant brand, but they are also a foundry for many other well-known brands. Goodness! That's pretty impressive. The background of Giant as a manufacturing company has made it one of the leading brands in producing high-quality bikes in aluminum and carbon fiber.
Giant has long been focused on bicycles and has often been at the forefront of design and performance. With the development of the Maestro suspension in 2005 and advances in its frame manufacturing, especially its own original Aluxx aluminum, Giant has leveraged its massive scale and manufacturing expertise to produce very competitively priced bikes. Almost most brands specify a particular brand of sub-assemblies to use, but none produce everything from monolithic frames and wheelsets to small-group grips and suspensions like Giant does. Wow! I had to exclaim again! In fact, on Giant's bikes, they make almost everything themselves, including the outer tubes, except for the drivetrain. This means Giant usually gets a price advantage that other brands don't see. That's so greattttt! lol
The brand's oldest trail bike is the Trance, which was first introduced 15 years ago. If you're looking for a reliable mountain bike at a lower price point and you don't need the latest cutting-edge technology and an aggressive race bike, then the classic Giant would be a good choice for most riders.
Conclusion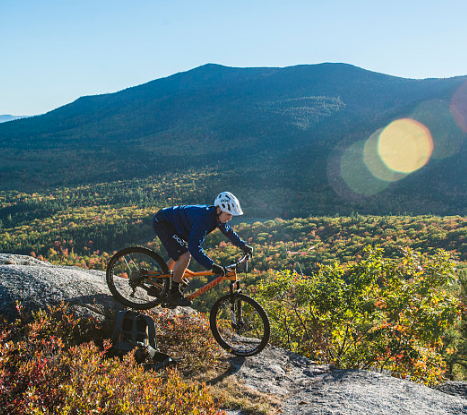 Mountain bikes have a relatively short history, dating back about fifty years when people were just starting to use regular road bikes on mountain trails. Bike brands started repurposing regular bikes for mountain biking in the late 70s and early 80s. Since that time, well-known brands like Trek have kept their mountain bike products at the forefront of innovation, making them market share leaders. They also set the benchmark for brands ready to enter the mountain bike industry, with new brands like Pivot or Santa Cruz Bikes introducing technology in a new generation of mountain bikes that could paddle over rough terrain quickly.
This article will allow you to learn more about mountain bike brands and help you better understand their history, as well as their best bikes and more. If you still want to learn more about mountain bikes specifically, you can check out Top 8 Best Mountain Bikes Under $1000 [2023], as well as detailed information on the best models of the major brands.
Finally, if you like our content, feel free to share it with your friends! If our content is helpful to you, you can click the email subscribe button below!