We use affiliate links and may receive a small commission on purchases.
The Trek 7200 is a hybrid bike that looks a lot like the Trek 7100.
But what are the features of this hybrid bike, as well as the benefits and drawbacks of the Trek 7200 multitrack?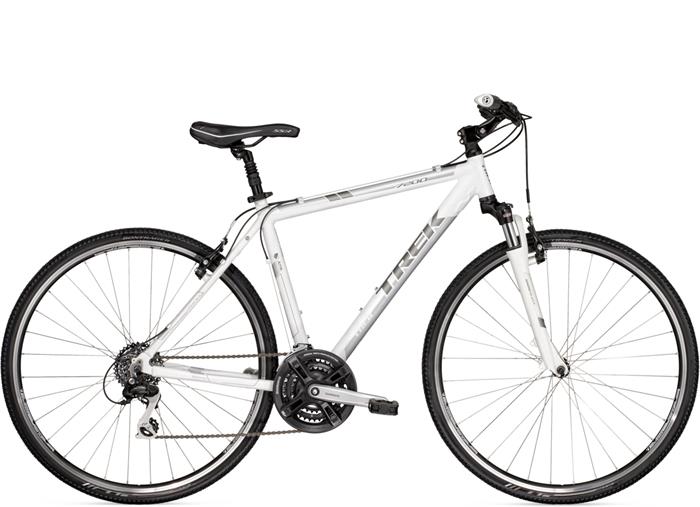 And what alternatives are there? Welcome to the Best Bike Select blog, where we'll go over each of them in detail.
If you have a budget of less than $500. Check out our list of the Top 12 Best Hybrid Bikes Under $500 for Men and Women in 2021.
Features of Trek 7200
Aluminum frame (4.0/5)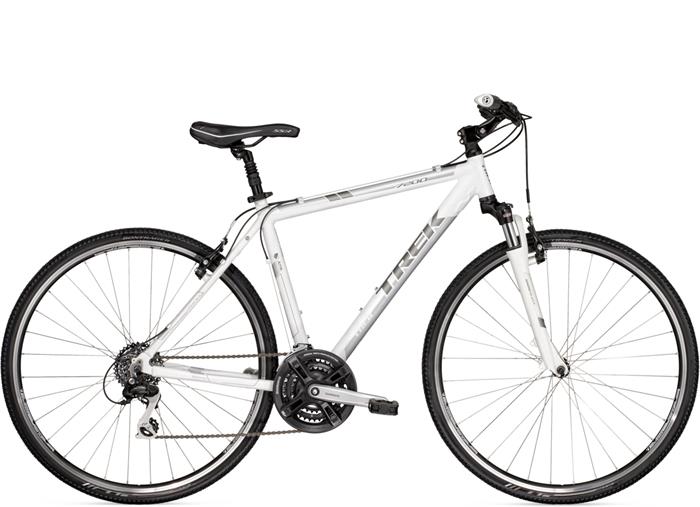 Aluminum frames are the lightest frame material available for less than $500.
In comparison to the more robust steel frame, the TIG-welded aluminum frame not only keeps the frame strong during long rides, but also prevents the weld from breaking after 5 years of use. Of course, in this case, it can only extend the service life; it cannot keep the material from deteriorating all the time.
Trek 7200 Alpha aluminum is very lightweight and has a slightly steeper head tube angle of 71.5° for climbing and giving riders more confidence on fast downhill roads.
Aluminum fork (3.7/5)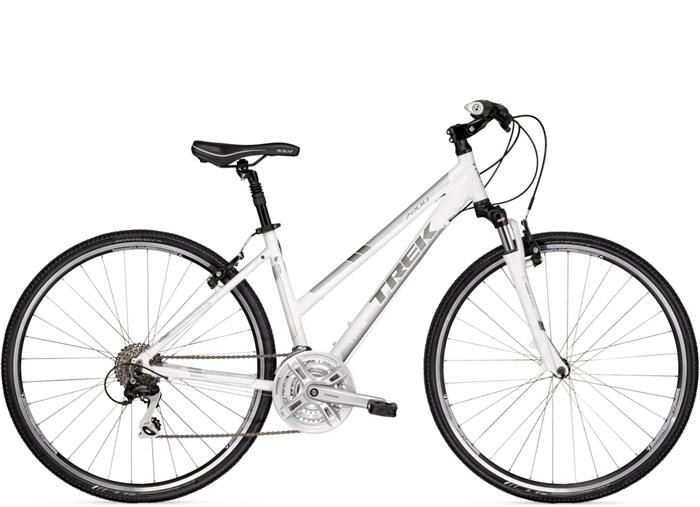 RST CT-COM C5 fork with only 50 mm of travel. Given the Trek 7200's primary purpose, a fork with 50 mm travel is more than adequate.
It can easily absorb the bumps of trails as well as the ground impact of potholes.
As a hybrid bike, the main focus is on comfort, as riders prefer a comfortable ride to a wild trail ride.
Of course, it can also be configured for hilly or woodland trails for mountain biking.
3X8 drivetrain (4.2/5)
Over a decade ago, the three-speed cassette was quite popular. Although 1X drivetrains are becoming more popular.
However, the Trek 7200's 8-speed rear gear provides a wide gear range on commuter surfaces as well as rough trails.
It enables you to navigate uphill or rough terrain without feeling overwhelmed.
There are also 24 gears available, allowing riders to find the best gears for a wider range of terrain.
Soft Seat (4.0/5)
The Bontrager Suburbia saddle on the 7200 is ideal for long-distance commuters.
However, the construction is not very expensive, and the softness is second only to some of the more expensive gel seats on the market today.
The interior has been softly padded. At the bottom, there are also shock-absorbing springs.
Long rides will not numb your buttocks. The aluminum seat post is lightweight and resistant to rust.
It also comes with a dustproof seatpost cover, which I personally do not like, but it can serve as dustproof.
Adjustable handlebar (4.0/5)
A high-strength steel handlebar will not deform when encountering big bumps, but it increases the weight of the body.
The height of the handlebar can be slightly adjusted.
700*35c tires (4.1/5)
The Trek 7200 is equipped with Bontrager Invert Puncture Resistant tires without an overly complex tread pattern.
But it is able to ride fast on commuting roads. If you encounter muddy roads, you won't lose your riding power so quickly, and it's a great tire for commuter riding.
My bigger complaint is that it can't be ridden in more challenging hills.
The tires have very good traction on smooth surfaces, but can be slightly lacking when it comes to rough ground.
Benefits of the Trek 7200 multitrack
Affordable price
Hybrid bike for rough terrain riding
Lightweight aluminum frame
3X8 drivetrain
Soft seat for long rides
Adjustable handlebars and seatpost
What we don't like about it
Plastic pedals that break easily
Soft seat, not tough enough
Non-mountain tires
Trek 7200 Specs
Frameset
| | |
| --- | --- |
| Frame | Alpha White Aluminum |
| Sizes | 15", 17.5", 20", 22.5", 25″ |
Wheels
| | |
| --- | --- |
| Wheels | Alloy front hub, Shimano RM30 rear hub; Bontrager 750, 32-hole rims |
| Tires | Bontrager H2 Plus w/puncture resistant belt, 700x35c |
Drivetrain
| | |
| --- | --- |
| Shifters | SRAM MRX Comp twist, 8 speed |
| Front Derailleur | Shimano M191 |
| Rear Derailleur | Shimano Alivio |
| Crank | Shimano M191 48/38/28 w/chainguard |
| Cassette | SRAM PG830 11-32, 8 speed |
| Pedals | Dual-density platform |
Components
Saddle
Bontrager Boulevard
Seatpost
Alloy, adjustable suspension
Handlebar
Bontrager Approved, steel, 50mm rise
Stem
Alloy, adjustable rise
Headset
Threaded w/semi-cartridge bearings, sealed
Brakeset
Tektro V w/Tektro alloy levers, Kraton inserts
Colors
Metallic Black/Onyx
Rage Red/Metallic Champagne
FAQ
What is the weight of the Trek 7200 hybrid?
The Trek 7200 hybrid weighs about 30 pounds. It is similar to Trek 7100.
What is the Trek 7200 tire size?
The Bontrager H2 Plus w/puncture resistant belt, 700x35c. is a standard size tire that is very easy to replace, so if you need to replace it, just look for the corresponding tire size on Amazon.
What is the Trek multitrack 7200 price?
The official guide price has never been more than $500.
The price for the 2000 Trek 7200 is $430.
The price of a 2001 7200 bike is $380.
2004 Trek 7200 price is $390.
2005 Trek 7200 price is $390.
Trek 7200 wsd price is the same, so it is the same as above.
Trek 7200 years made year?
The Trek 7200 has been made every year since 2000, so you need to check the frame's nameplate to determine the year of manufacture.
What is the Trek 7200 value?
The current Trek 7200 value is estimated to be between $66-$109. The exact valuation will depend on the condition of the bike.
Is anyone offering a Trek 7200 for sale?
You can search for a Trek 7200 bike for sale on popular online platforms such as Craigslist, Facebook Marketplace, eBay, and Bicycle Blue Book, as well as at local retailers like REI Co-op.
Learn more: Is The Trek 7000 A Good Mountain Bike? [REVIEW] – 2022
Comparison table
Comparison
Trek Verve 2 Disc vs Trek 7200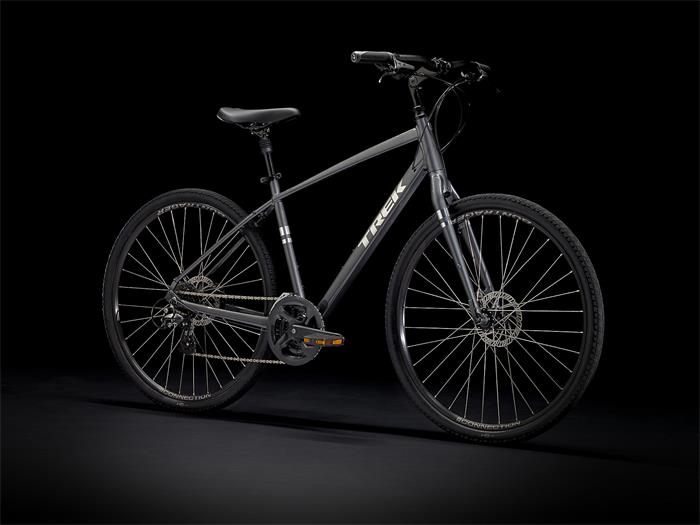 If the Trek 7200 ranks a 5 on the comfort scale, the Trek Verve 2 Disc ranks a 10.
Taking comfort riding to a more detailed level, with no less important configuration.
A lightweight Alpha Gold aluminum frame, 3X8 drivetrain, hydraulic disc brakes, padded saddle, and 700*45c wide tires are included.
With the Trek 7200, there are no shock forks, but the overall configuration of the bodywork is made higher and with more design details to make your commute or holiday leisure ride more enjoyable.
The frame includes a rack and fender mount at the frame, allowing for more storage space on the Trek Verve 2 Disc, as well as a suspension seat post that reduces the impact of ground impact on the rider.
There are also composite ergonomic handlebars, and the body contact points make for the most comfortable ride you've ever experienced.
The Trek Verve 2 Disc is ideal if you live in an urban area with little rough terrain or if you don't like riding on rough trails.
Learn more: Is Trek Verve 2 Disc Worth Buying? Replaceable Models-Review
Trek Dual Sport 2 vs Trek 7200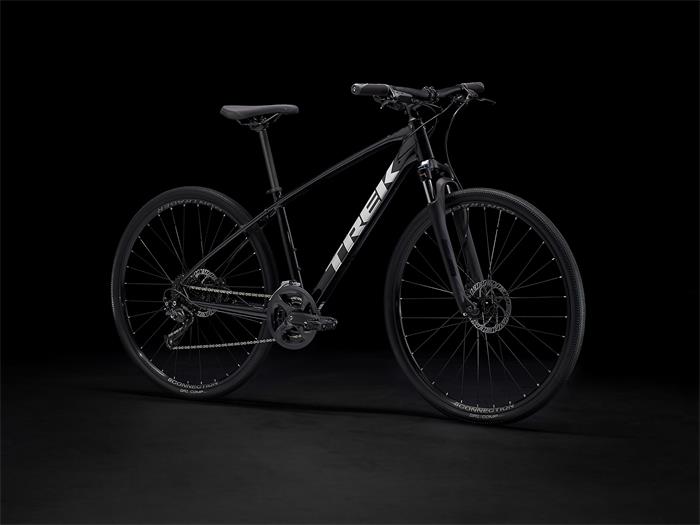 Both the Trek Dual Sport 2 and Trek 7200 are hybrid bikes designed for rough terrain.
However, because of the new model, the Trek Dual Sport 2 is much more configurable than the Trek 7200.
The hydraulic fork with locking has a travel of 63mm. Because the 700x40c tires are wider than the Trek 7200 tires, they provide more grip and ride faster. There's also the newer DuoTrap S. The frame of the DuoTrap S (sold separately) incorporates Bluetooth®/ANT+ sensors.
Allow it to serve as your fitness assistant, recording routes and tracking fitness progress on your computer or smartphone without the use of external sensors.
The Trek Dual Sport 2, a hybrid bike that also functions as a science-based fitness tool, is a mountain bike worth considering.
Schwinn Discover Hybrid Bike vs Trek 7200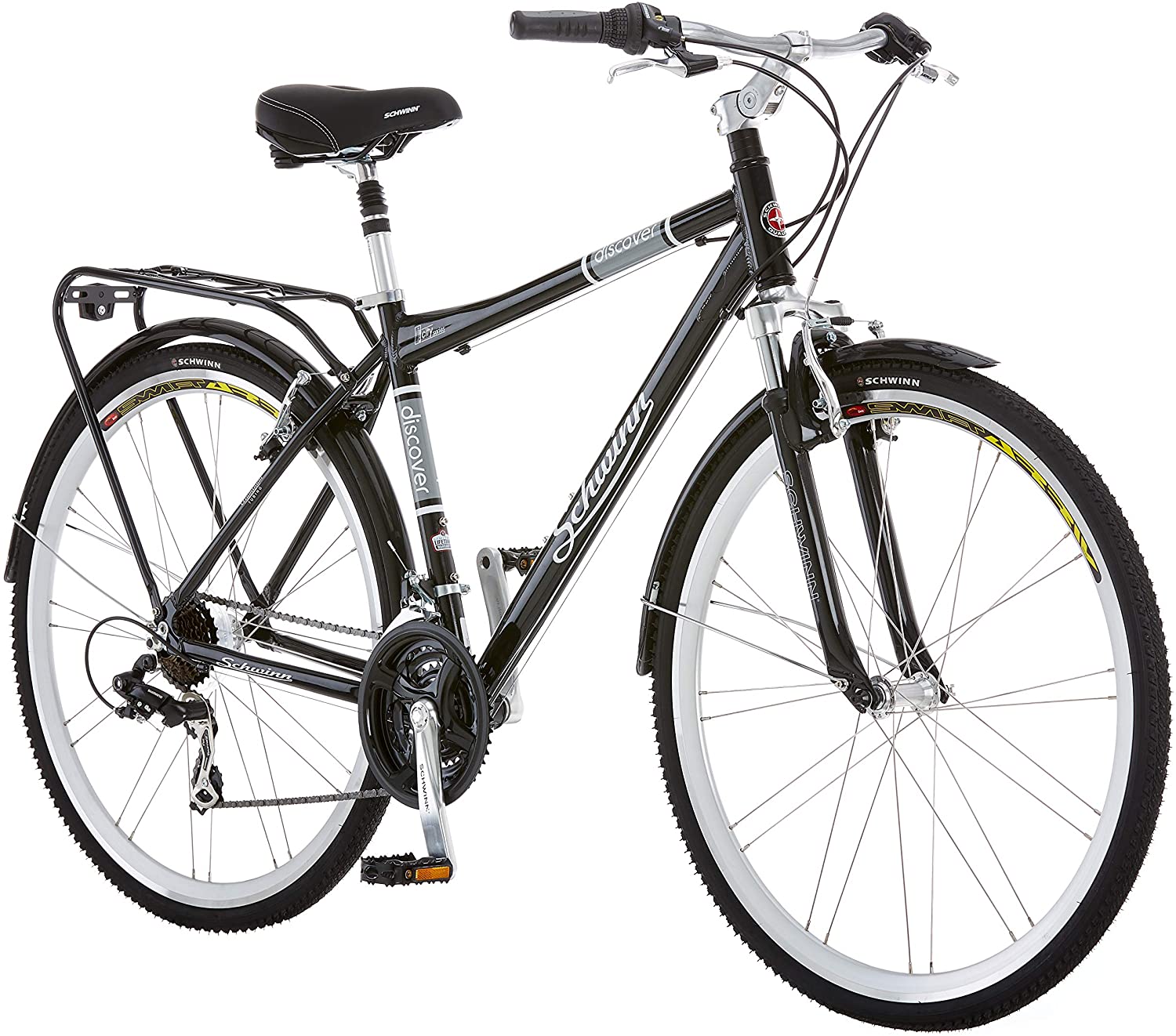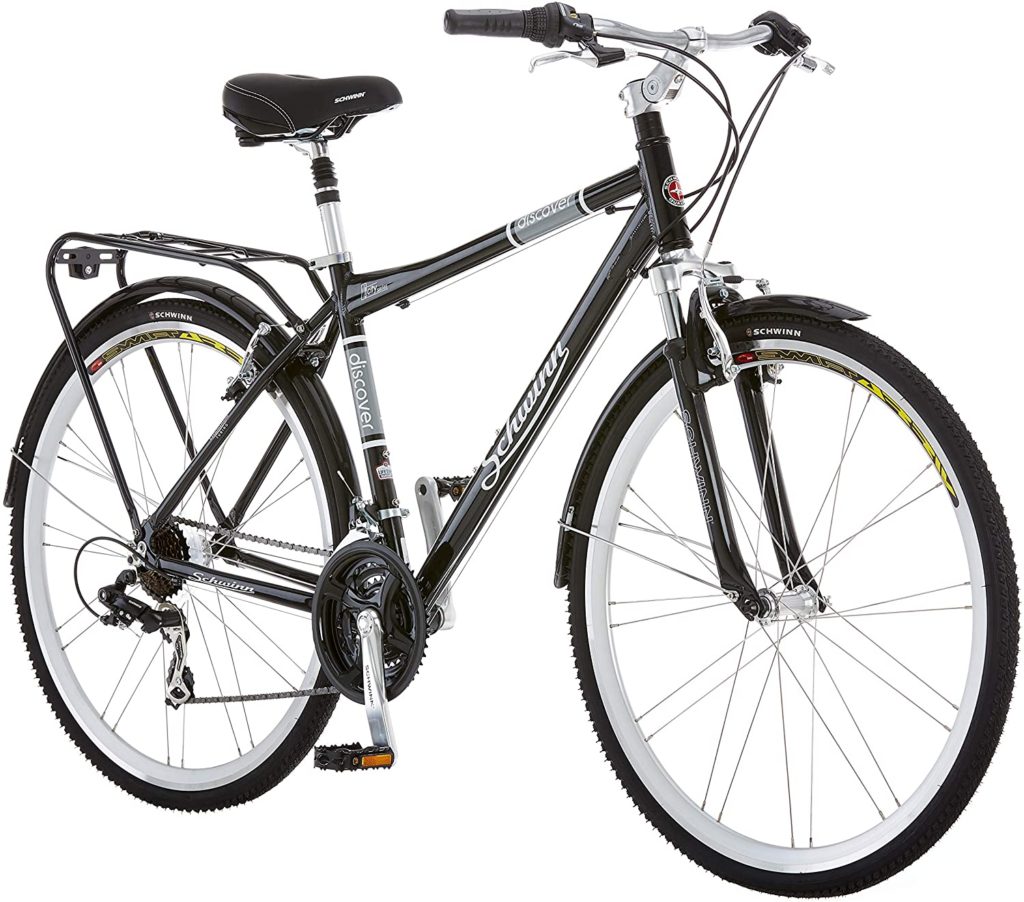 The sleek Schwinn Discover is a low-cost hybrid bike. On Amazon, it has 1,699 reviews and a 4.3 out of 5 rating.
The Schwinn Discover Hybrid Bike, with its shock fork and aluminum body, is a good choice for the average commuter. The 3X7 drivetrain, as well as its own mudguard and rear rack configuration, eliminates the need to purchase additional accessories and wait.
You can do it straight thanks to the sturdy frame and swept-back handlebars. Commuters can ride this retro-chic hybrid bike like the main character in a movie.
If you're looking for a Schwinn Discover Hybrid Bike. We've prepared a more comprehensive review for you.
Learn more: 2021 Schwinn Discover Hybrid Bike Review – Best 21-Speed Hybrid Bike.
Huffy Nel Lusso Classic Cruiser Bike vs Trek 7200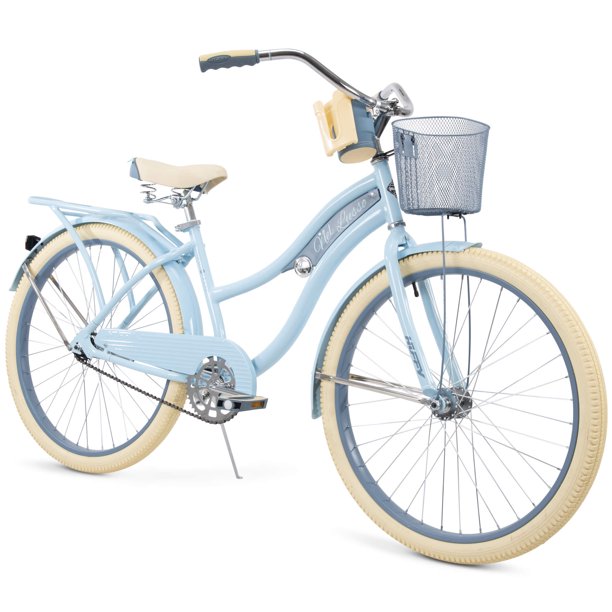 The Huffy Nel Lusso Classic Cruiser Bike, while not as well-equipped as the Trek 7200, is a women's Cruiser Bike that is reasonably priced and available in a color that women prefer.
The needs of women's commuting are also taken into account in many small parts of the configuration.
The basket and rear rack, for example, as well as the fenders and chain guard. These features don't appear to be worth much, but purchasing the same quality accessories will cost half the price of the bike.
The Huffy Nel Lusso Classic Cruiser Bike is a women's Cruiser Bike that will make your leisure time fly by.
Final Verdict (4.2/5)
The Trek 7200 is configured for commuting and rugged trail riding with a lightweight frame and more gear range. Making it a quality hybrid bike. Although there are some gaps compared to the newer hybrid bikes available today, the superior quality of the product and the accompanying longevity of over 10 years makes the 7200 multitrack a great value. Our final rating is 4.2 out of 5.
Video
References
https://products.roadbikereview.com/product/latest-bikes/hybrid-bike/trek/7200-291124.html
https://www.bicyclebluebook.com/value-guide/product/10453/
https://archive.trekbikes.com/us/en/2010/trek/7200#/us/en/2010/trek/7200/details