We use affiliate links and may receive a small commission on purchases.
At a lower price for a men's mountain bike, many cyclists need it. Of course, durability is also something to consider when it comes to the experience of riding a bike. The Genesis GS29 mountain bike does just that with consistent quality and durability at a very low price. It is necessary to buy it as a simple daily travel and leisure sport.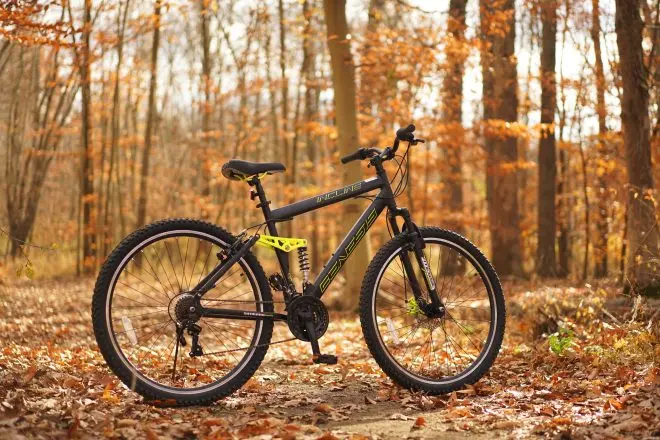 Who needs a GS29 mountain bike from Genesis?
You want to purchase your first mountain bike and don't know which brand to choose.
Such as mountain biking.
People who like to work out, but find very expensive fitness equipment.
Limited-budget young men who want to buy a mountain bike (it's okay to feel young).
For people capable of maintaining mountain bikes.
Genesis 29 In. Incline Men's Mountain Bike
29″ Tire Size
Lowest Stand over Point: 29 1/4″
Aluminum four bar linkage suspension frame
Spring loaded suspension fork
Front disc brakes
Rear linear pull handbrakes
21 speed drive-train
Revo twist shifters from Shimano
Comfortable riding position featuring a padded saddle
Rise handlebars
For Height Sizes 5'10" and Up
Customer Service: 1-800-451-KENT
Kent. Bike/pages/download-manuals
Genesis GS29 Mountain Bike Specifications
| | |
| --- | --- |
| Brand | Genesis |
| Color | Black/Yellow |
| Gender | Unisex |
| Manufacturer Part Number | 72950 |
| Manufacturer | Kent International Inc |
| Assembled Product Dimensions (L x W x H) | 58.00 x 29.50 x 7.50 Inches |
| Overall vehicle mass | 45 lbs. |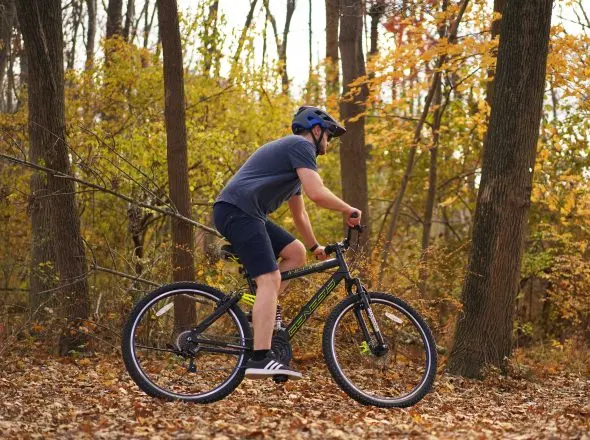 Is the Genesis mountain bike a good one?
If you compare this to mountain bikes over $500, the Genesis mountain bike is not good enough. But the Genesis mountain bike is a good mountain bike for a good price, in the price range of under $500.
First of all, a great value for the cost is the Genesis GS29 mountain bike. The price is cheap, in other words. And the 21-speed drivetrain with Shimano's Revo shifters makes for a smooth ride over rough roads with its own unique advantages.
Light and durable weight
For light weight, all aluminum alloy. The lighter mass of the mountain bike allows more challenging maneuvers for roads with steps. The aluminum four-link suspension mechanism frame is also very good, with a shock absorption effect. If you can ride for many years with regular and careful maintenance.
Braking
A front disc and rear V brake system are used by the GS29 Mountain Bike, one of the main concerns when riding a mountain bike, and the safety that comes with a good braking system increases exponentially. The Genesis bicycles GS29 is suitable for general mountain and outdoor flat road riding with two braking systems.
What size a Mountain bike do I need?
| | |
| --- | --- |
| Wheelsize | height |
| 24" | 4'6" and UP |
| 26" | 5'2' and UP |
| 27.5" | 5'6" and UP |
| 29" | 6' 0" and UP |
The Genesis Mountain bike gs29 is suitable for heights of 6′ and above according to the comparison table above.
Is purchasing or building a mountain bike cheaper?
The direct purchase of a complete bike is cheaper than the purchase of parts and components to match a bike. You will need to have a lot of mountain bike experience and a budget if you are a professional racer, so you can assemble the bike yourself.
Bike manufacturers and parts manufacturers usually have purchasing agreements, so by buying in bulk, which is cheaper than buying at retail, you can get low prices on parts.
For beginners, what's a good mountain bike?
With its texture, durability and cheapness, the Genesis Mountainbike gs29 is also very suitable for beginners. A full suspension mountain bike that offers a smoother, more controlled ride than cheaper hardtail mountain bikes, the Gs29.
Talk to most mountain bikes for beginners and they're not going to spend more than $500 right away on their first mountain bike. That's why one of the most important factors for beginners to choose is the Genesis Mountain Bike GS29.
Most adult heights are accommodated by the 29′ tires, and the aluminum frame is as economical and durable as you can get as compared to costly carbon fiber frames or heavy steel frames.
Dual shock absorption suspension. If not for extreme sports, a good suspension that allows people to enjoy the comfort of body exercise. The basic configuration of Genesis Mountain bike gs29, which is relatively rare in low-priced mountain bikes, is the shock fork and shock absorber.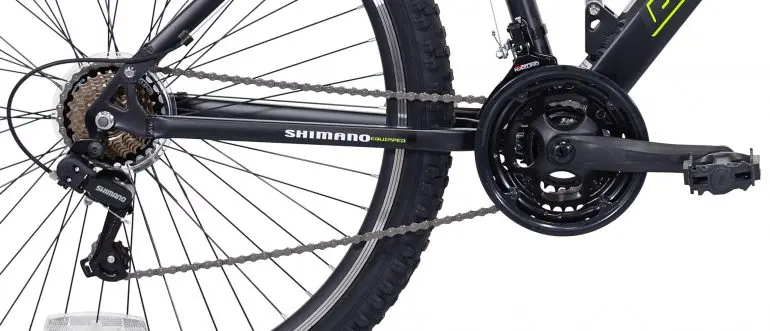 Genesis Mountain Bike gs29 Pros and Cons Comparison
Pros
Inexpensive
Solid and reliable
Adjustable seat for height
Good for novice riders
Smooth ride
Disadvantages
Assembly required requires expertise
Plastic footrests are easily damaged
Parts need to be maintained
So the Genesis Mountain Bike gs29 is an affordable, rugged mountain bike for both novice beginners and experienced cyclists.
Video