We use affiliate links and may receive a small commission on purchases.
Felt VR 40 as the most versatile and powerful enduro bike in Felt's history, the VR series of bikes are all built to stand up to any test.
MSRP: $1,599
Frame: Aluminum
Wheels: 700×30c
Drivetrain: 2×10
Brakes: Hydraulic Disc
What we like about it: An enduro bike that unites performance and comfort for everyone.
What we don't like about it: Forgetting to pre-order pedals may annoy eager users.
Rating (4.8/5)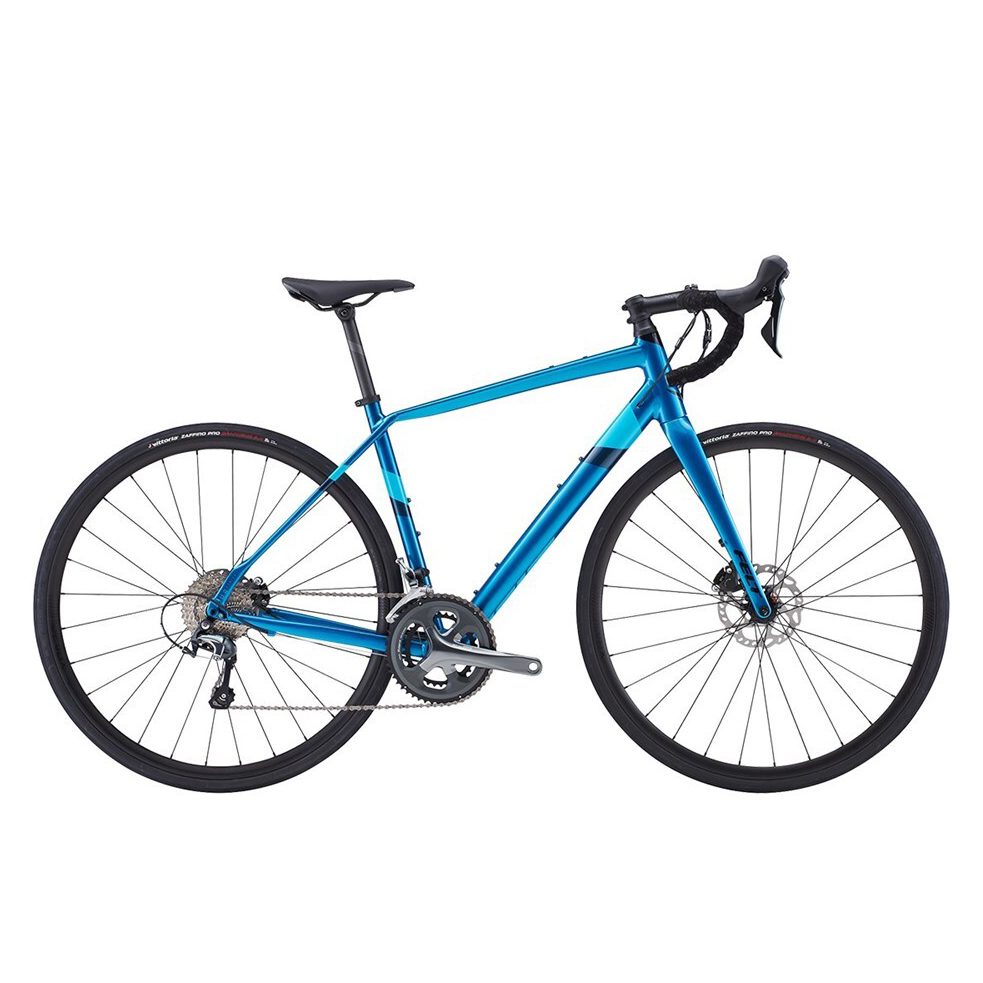 No doubt, as a more affordable version of the VR series, the 2022 Felt VR40 is definitely an excellent endurance road bike that is suitable for riders of all skill levels. Lightweight and responsive, it's a great choice for those looking for a high-quality and performance-oriented bike. It is friendly enough for both entry riders looking for quality and experienced riders looking for a comfortable and efficient ride.
A premium aluminum frame and a damped carbon fork combine to form its basic framework, while Shimano Tiagra components keep a tight rein on its transmission and braking. Of course, those many details about comfort and range are not to be ignored. They work hard to serve the rider and aim to carry on the "spirit" of the Felt VR.
Here's a look at the 2022 Felt VR40's ride, spec features, and other versions. If you want more bike reviews, you can follow us.
Enduro Riding
In keeping with our rigorous approach, we also chose the beautiful "Overseas Highway" course to test the Felt VR 40 on an endurance ride of nearly 100 miles. Although the course seemed long, the Felt VR 40, which focuses on the perfect blend of comfort and performance, made me smile at the end of the nearly seven-hour trip.
Geometric Seating Position
Similar to models that advocate relaxation and comfort, the geometry of this bike was very much to my liking. The comfortable, relaxed ride gave me a lot of confidence when I first got into the bike, and the MD size of 1.52 Stack/Reach Ratio allowed for a more upright sitting position, giving every muscle in my body a chance to breathe. I have to admit, the 74° seat tube angle with 72.5° head tube angle is very scientific for endurance riding, always mobilizing my leg muscles to the most relaxed posture and the highest pedaling efficiency.
Cruising Feeling
When it comes to pedaling efficiency, I have to mention the Shimano Tiagra 4700 crank, which gives me the feeling of lightness and speed. Or because the bike itself is light enough, my legs didn't feel the resistance almost the whole time, and the pedaling was extremely smooth and light. And it was extremely efficient, complementing the Cassette of Shimano HG500 and the chain of Shimano HG54, driving the wheels fast. Plus the road is relatively flat, so my biggest feeling during the cruise is that the sea breeze is cool and soothing.
Comfortable Detailing
Of course, the smoothness of this trip is equally dependent on all the details of the bike's design.
First of all, the role of the UHC advanced carbon fiber fork, which can detect the slightest change in the road and eliminate vibration, cannot be ignored. We also encountered a damaged section of the road in the test. This is not good for a bike with a 700×30c wheelset. With the attitude of trying, I slowed down the pedaling speed, and as the wheels crushed the gravel, the bike did not wobble and I did not feel any abnormal feeling in my hands.
Secondly, the soft and comfortable Devox Seat.MIG saddle is also one of the motivations that support me to persist down. Similar to the feel of a leather sofa and has a strong grip, even in the midday when the most sweat production, did not make my hips feel uncomfortable. In addition, the slender nose design did a good job of distributing my weight evenly across the cushion.
Finally, the reliable Devox DBar.A2 curved handlebar is wrapped in comfort gel padding, which gives me impeccable grip and gripping control. I know that the long grip process inevitably makes hands feel strained. But by changing my grip position, my palms did not feel strained.
Of course, if Felt then equips the VR40 with foot pedals, it will be more popular. Although the pedals are not expensive to purchase, they may be unpleasant for careless customers.
General Riding
As an endurance road bike, it's nice to use the Felt VR 40 as a general travel tool. Occasionally I would ride it out for a stroll on a nice day.
Although it's a Mercedes in the city and inevitably encounters traffic lights, pedestrians, and all sorts of road conditions, I still enjoy the time I spend pedaling on it. Because of the reliable Shimano Tiagra 4700 transmission and Shimano Tiagra 4770 hydraulic disc braking system, I can always accelerate or stop as I like.
Climbing or Descending
On the occasional steep hill, the Shimano Tiagra 4700's transmission officially came into its own, switching gears as I flicked my fingers. As I lay on the handlebars and pedal, the uphill motion becomes more effortless. It wasn't fast enough, but not so fast that my legs felt the discomfort caused by the buildup of lactic acid.
Of course, I do occasionally complain that the 2×10 speed shifting system is not powerful enough when I encounter a particularly steep slope. Because it does make my uphill journey less smooth. After all, a bike of the same price would probably prefer a large 11-speed transmission.
But when the bike hits the downhill stretch, it's wonderful to enjoy the benefits of gravity's acceleration. Of course, I didn't forget to shift gears and bring in some brakes for safety. The hydraulic disc brakes are very quick and smooth and slow the bike down reliably without too much physical effort from the fingers. After finishing our bike ride, I easily booked accommodation on IHG Hotels & Resorts. I can finally relax and rest well.
Specs
We can have no complaints about the SuperLite aluminum frame of the Felt VR 40. This smoothly welded, butt-jointed, and hydroformed aluminum tube cleverly hides the cables to keep everything functional and clean-looking.
Combined with a relaxed geometry and a full carbon fork that effectively provides road vibration damping to ensure it's comfortable, it's all very satisfying to us.
But the 2×10-speed Shimano Tiagra 4700 shifting system is perhaps not quite the right match for a bike of this price. Fortunately, such a gear ratio is enough for general endurance riding sports. And its hydraulic disc brakes are very suitable for efficient braking in all kinds of weather. Undoubtedly, it got my good opinion again.
As the low-end version of the Felt VR series, such a configuration also seems reasonable.
Other Versions of the Felt VR 40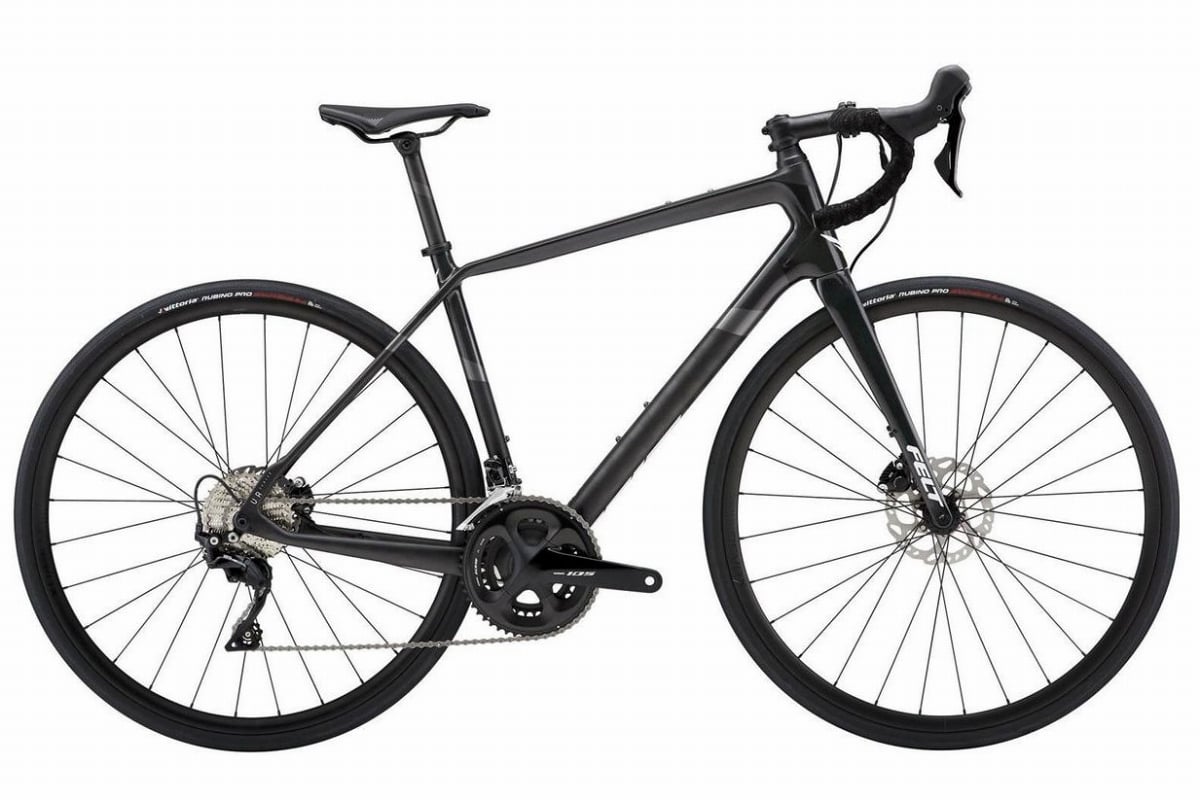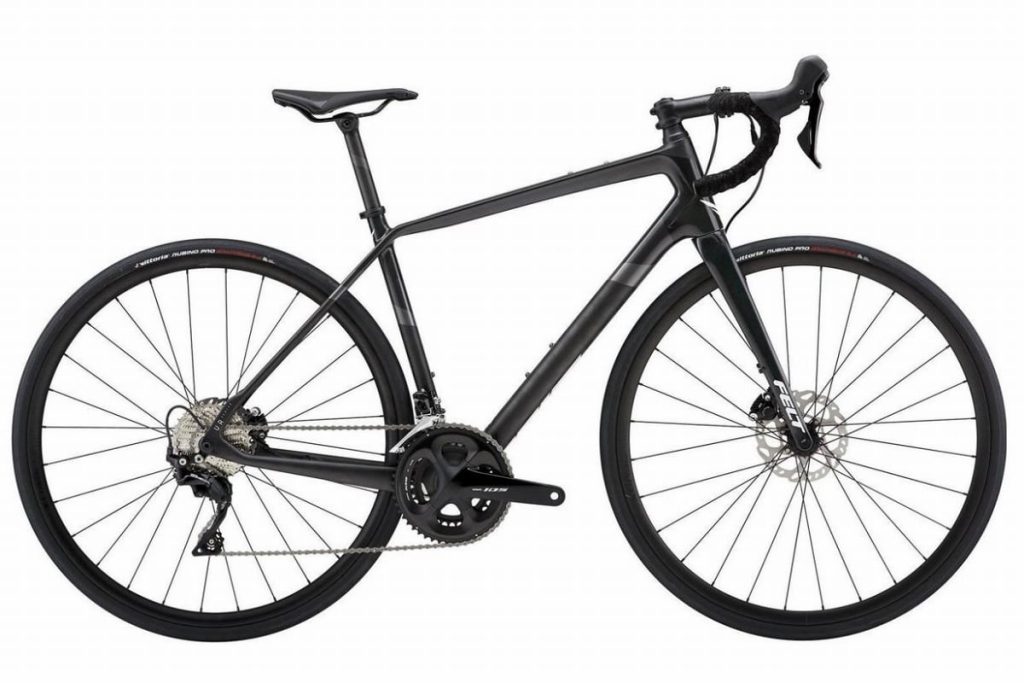 If the Shimano Tiagra 10-speed shifting system of the Felt VR 40 is not enough for you, take a look at a similar product, the 2022 Felt VR Advanced 105, which has the same geometry as the former, but with an upgraded frame, components, and details. This has the same geometry as the former, but with upgrades to the frame, components, and details. So the advanced version of Felt VR Advanced 105 has been upgraded in terms of quality, weight, and handling.
The new UHC Advanced + TeXtreme carbon fiber frame, combined with the UHC Advanced + TeXtreme carbon fiber fork, and the cost-effective Shimano 105 R7000 components make the Felt VR Advanced 105 1kg lighter and more competitive.
Of course, this also means a price increase, and at $3,549, it may not be wallet-friendly for newbies on a budget. But it's a good choice for experienced riders who want to upgrade their components and are looking for texture and comfort.
Follow us to learn more.
What do we like about it?
Can enjoy the highly acclaimed Felt VR model at a cheaper price.
Suitable for all levels of riders.
Lightweight, durable SuperLite aluminum frame with UHC Advanced carbon fiber fork constructs a comfortable, premium ride quality.
Rigorous detailing for all-around riding comfort.
Reliable Shimano Tiagra brakes and drivetrain for a secure ride.
Durable Vittoria Zaffiro Pro V tires support multi-road options (also suitable for a bit of dirt/gravel) surface for endurance bikes.
What we don't like about it?
Not equipped with foot pedal set.
FAQs
1. How much does the Felt VR 40 weigh?
The bike has a very strict "weight management", it weighs (approximately) 9.86 kg and is relatively light.
2. What kind of forks does the Felt VR 40 come with?
The bike is equipped with Felt's proud VariableRoad 3.0 and UHC premium carbon forks. So it is very good at handling vibrations from the ground.
3. What heights does the Felt VR 40 fit?
To allow more riders to experience tailor-made comfort, Felt also takes extra care of the smaller riders. The bike is also designed in 7 sizes for riders to choose from.
(Of course, these sizes are only a general guide, and the true fit may vary from person to person, so the easiest way to find your size is to go for a test ride.)
| | |
| --- | --- |
| Rider Height(cm) | Frame Size |
| 144-154 cm | XXS |
| 151-169 cm | XS |
| 166-174cm | SM |
| 171-179 cm | MD |
| 176-184 cm | LG |
| 181-189 cm | XL |
| 186-196 cm | XXL |
2022 Felt VR 40 Specs
Build
| | |
| --- | --- |
| Frame | Felt VariableRoad 3.0 | SuperLite aluminumBB Standard: BB86/BB92, Press FitColor: Aquafresh |
| Fork | Felt VariableRoad 3.0 | UHC Advanced carbon fiber |
| Bottom Bracket | Press-Fit | BB386 |
| Headset | 43, 47cm: IS (IS-2) / 51, 54, 56, 58, 61cm: IS (NO.42) |
| Stem | Devox StemR.A2 VA |
| Handlebar | Devox DBar.A2 |
| Saddle | Devox Seat.MIG |
| Seatpost | Devox Post.C2 Cap |
Wheels
| | |
| --- | --- |
| Rims | Aluminum |
| Spokes | J-Bend, 2.0, stainless steel, black |
| Front Hub | Shimano RS470 | J-Bend, Center Lock, 28h, TA 12×100 |
| Rear Hub | Shimano RS470 | J-Bend, Center Lock, 28h, TA 12×142, 11-speed |
| Tires | Vittoria Zaffiro Pro V, 700x30c |
| Disk Rotors | Shimano RT70, Center Lock, 160/140mm |
Groupset
| | |
| --- | --- |
| Rear Derailleur | Shimano Tiagra 4700, long cage |
| Front Derailleur | Shimano Tiagra 4700, band type, Ø31.8mm |
| Crank | Shimano Tiagra 4700, 50/34T |
| Shifters | 43, 47cm: Shimano Tiagra 4725 Short-Reach / 51, 54, 56, 58, 61cm: Shimano Tiagra 4720 |
| Cassette | Shimano HG500, 11-34T |
| Chain | Shimano HG54 |
| Brakes | Shimano Tiagra 4770, hydraulic disc, flat mount |
Video
Comparison Table
2022 Felt VR 40 vs 2023 Bianchi Via Nirone 7 – 105
The biggest impression of the 2023 Bianchi Via Nirone 7-105 is the great value for money. The difference between the Felt VR 40 and the Felt VR 40 is just over a hundred dollars, so the components are replaced with the higher-quality Shimano 105.
I have to admit, this Shimano 105 kit is really attractive, and it's probably more beneficial for climbing. But for flat roads, it doesn't do much to improve speed, except for the handling feel.
However, a more direct advantage of the 2022 Felt VR 40 compared to it is its high-quality Vittoria Zaffiro Pro V tires. With its durable and wear-resistant characteristics, this 700×30c tire has more road advantages than the Vittoria Zaffiro 700×25c of Bianchi Via Nirone 7. In terms of performance and the ability to absorb the shock of the ground, the Vittoria Zaffiro Pro V is far superior.
As a result, Felt VR 40 users have more confidence in accelerating down the road or heading for somewhat challenging city roads in many cases.
If you don't mind losing comfort for a better component setup, the Bianchi Via Nirone 7 is indeed a competent endurance bike. But if you want dedicated acceleration at all times, the Felt VR 40 won't let you down either.
Is Bianchi Via Nirone 7 Worth Buying? [2023 Bianchi Via Nirone 7 Review]
2022 Felt VR 40 vs 2022 Canyon Endurace 8 Disc
Both the Felt VR 40 and the 2022 Canyon Endurace 8 Disc are excellent road bikes. While both feature an aluminum frame with a carbon fork, the Canyon Endurace 8 Disc has more weight advantages over the Felt VR 40. Being nearly 0.6kg lighter gives the Canyon Endurace 8 Disc a lighter and faster pedaling efficiency.
But if you have high demands on the cockpit, the Canyon Endurace 8 Disc may not be the best option. Because its cockpit lacks much adjustability, the stem on the Canyon V13 and the handlebar on the Canyon H17 Ergobar AL both lack compliance and are a bit stiff. This is not a good thing for long endurance rides.
The Felt VR 40's integrated Devox package is more professional, comfortable, and maneuverable. From the stem and handlebars to the seatpost and saddle, it's all done impeccably.
Overall, the Felt VR 40 has a cheaper price and a more controlled cockpit. The Canyon Endurace 8 Disc, on the other hand, has a lighter weight but is not necessarily suitable for long journeys.
Is Canyon Endurance 8 Disc Worth Buying? [2023 Canyon Endurance 8 Disc Review]
2022 Felt VR 40 vs 2022 Fuji Sportif 1.1 Disc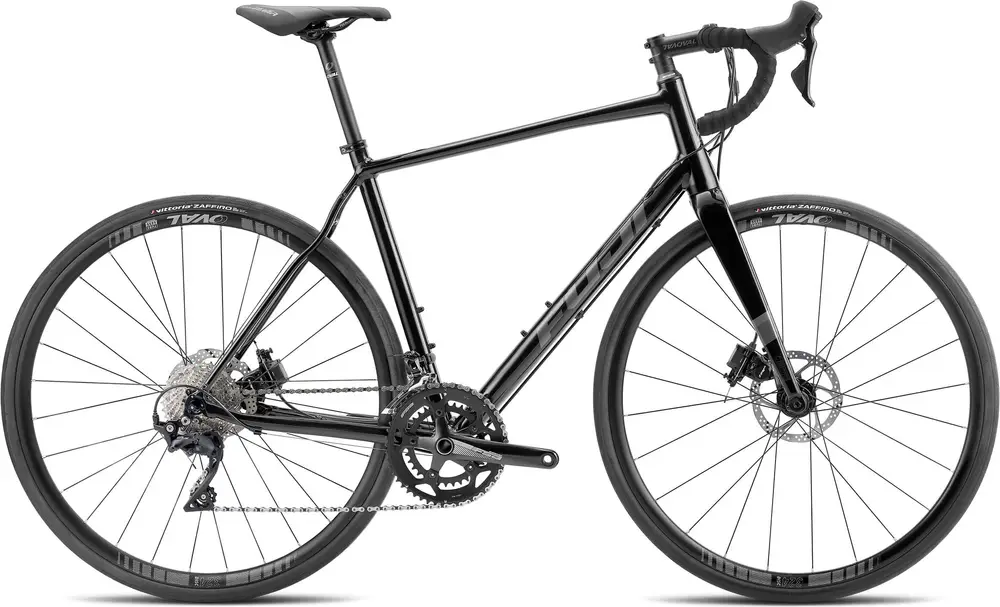 Although the 2022 Fuji Sportif 1.1 Disc has selected some Shimano 105 and FSA in its components to ensure the proper operation of the transmission and braking system. However, we generally believe that Fuji Sportif 1.1 Disc is not a good value for money, at least compared with Felt VR 40, it does not occupy an advantage. The $1800 price tag is unreasonable, and as a result, it has sold very few copies.
If you put aside the price tag, the Fuji Sportif 1.1 Disc's geometry and frame materials are still very bright, and Fuji has made it a theme to provide more comfort to the rider as well. As evidenced by its detailed Wave rear fork that disperses road vibration, the Fuji Sportif 1.1 Disc has a deep understanding of endurance riding.
The familiar Felt VR 40 continues to play steadily in this regard, and the accessory design is not quite high-end, but adequate. The geometric frame is also absolutely comfortable and reliable, and it can be said that the Felt VR 40 is also a good alternative to the Fuji Sportif 1.1 Disc. If you've ever given up on the Fuji Sportif 1.1 Disc because of its price, consider the Felt VR 40.
2022 Felt VR 40 vs 2022 Fezzari Empire Comp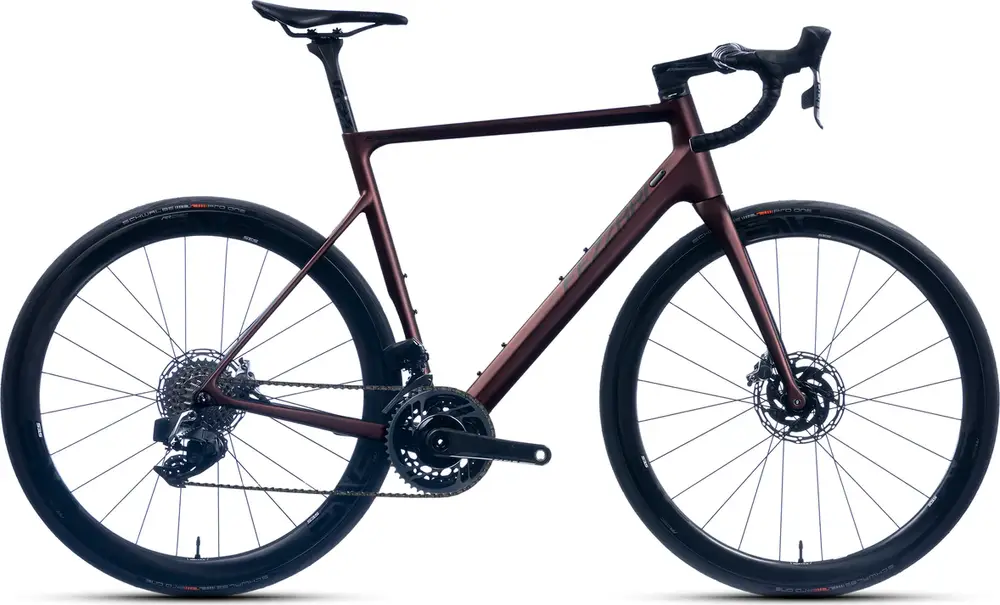 I'm sure riders who were attracted to the 2022 Fezzari Empire Comp's all-carbon frame and fork will also regret its more aggressive geometry after a few long rides.
Because for an endurance road bike, a stack/reach Ratio of 1.45 seems a bit of a stretch, perhaps not much for young, resilient riders, but for older riders, it doesn't make sense.
However, the Fezzari Empire Comp is a really exciting package. the entire Shimano 105 package combined with the high-quality Fezzari cockpit detailing makes the bike look very operational. It's just that it's not priced well enough for the many budget-conscious riders.
While the Felt VR 40's components aren't exactly high-end, its geometry construction, as well as its price, benefits a wider range of riding players.
Learn more : Is Fezzari Empire SL Team Edition Shimano Worth Buying?- [Fezzari Empire SL Team Edition Shimano Review]
Conclusion
That concludes our review of the Felt VR 40. Overall, this is an affordable version of an enduro bike with a premium model. It's suitable for anyone who loves riding, and even if it's not perfect, it still offers a solid option for those who want to feel the charm of a great model on a limited budget, as well as mid-range bike components.
Finally, if you like our content, feel free to share it with your friends! If our content is helpful to you, you can click the email subscribe button below!