We use affiliate links and may receive a small commission on purchases.
2022 Giant Trance 29 2 Review
Price: $2800
Category: Full Shock Absorbing Trail Bicycle
Drivetrain: 1×12
Travel: 130mm front, 120mm rear
What we like about it: Excellent geometry design allows you to have a more comfortable ride, equipped with excellent components to bring a better riding experience.
What we don't like about it: The need to configure your pedals.
Rating (4.7/5)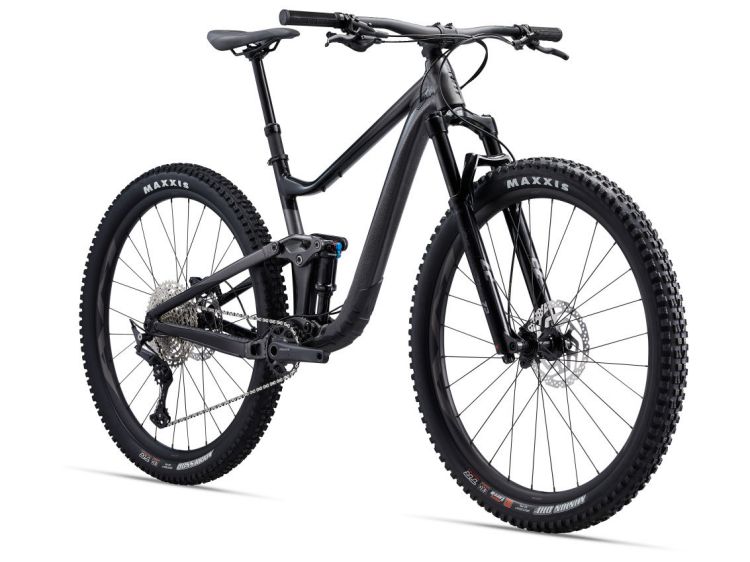 The Trance is one of Giant's most popular models and has been extremely popular since its inception. The 2022 Giant Trance 29 2, a classic full-suspension trail bike series, continues some of the classic designs of the past but also makes some innovations.
The bike has been re-engineered with 29-inch tires that are optimized for a stable ride over rough terrain. And the new reverse chip feature allows you to change the head tube and seat tube angle. So you can adjust to different terrain or your riding habits. In addition, the lightweight ALUXX SL aluminum frame provides enough sturdiness to let you ride through the woods.
Of course, in addition to the technical updates, it's also friendly in terms of price. You can take this bike home for only $2800. So let me introduce you to this bike in detail. I'll be looking at its climbs, descents, key features, and main components.
If you want to know more about this series of bikes, welcome to follow us, your attention is the biggest motivation for me to update.
Giant Trance 29 2 Climbing
Before setting off, I also booked accommodation through IHG Hotels & Resorts to give myself ample space to rest and prepare. I prefer climbing steep hills to descending quickly. The moment I reach the top, I feel a sense of accomplishment. And for this Giant Trance 29 2, that's exactly what I need to climb.
Over the past few weeks, I've been riding it a lot to do some climbing in the nearby woods. This time I called out to some close friends and we started a friendly competition.
I have to say that there is a reason why the Giant Trance series has been so well received. Although this bike uses aluminum alloy in its material, you can fully trust the quality of the ALUXX SL aluminum frame. Because I can feel its stiffness while riding, and it's also light enough to make my climbing easier.
Its different types of tires front and rear also came into play when facing exposed rocky terrain. The 29-inch diameter gave it better passability and provided enough grip and traction when I drove over rocky ground. It handled well against different terrains, which is one of the reasons why I was always in the lead.
In addition to that, of course, I'd like to talk about the drivetrain, whose quick responsiveness is what I feel most about it. And, the Shimano Deore's drivetrain has always performed very well. It gives me more shifting options when climbing and makes it easier for me to ride. Maybe some of you would prefer a 2× or 3× drivetrain, but that adds extra weight, which I don't like.
Giant Trance 29 2 Descending
When talking about a full-suspension bike, you have to mention its descending performance. And this bike did not disappoint me on the descent as well.
When descending I need to lower my center of gravity to keep my body stable. This is where its dropper design solves the problem nicely, and the remote switch design makes it easier for me to adjust while riding.
In addition to these, of course, I would encounter some bumpy sections on the descent. They would be infinitely amplified under the influence of gravitational acceleration, but the Marzocchi Z2 fork solves this problem very well.
Thanks to the 130mm travel it can fully absorb the generated vibrations. Together with the 120mm travel Fox Float DPS Performance rear shock absorber, this makes it further damping.
We were returning along the same path, so the path we climbed before became the pedal for our jump. We reaped the ultimate joy in leaping again and again.
Of course, its Tektro HD M745 brakes also played an important role in this descent. The excellent braking performance fully secured my ride, plus I was one of the few people who didn't fall during this ride.
Main Features
Frame Group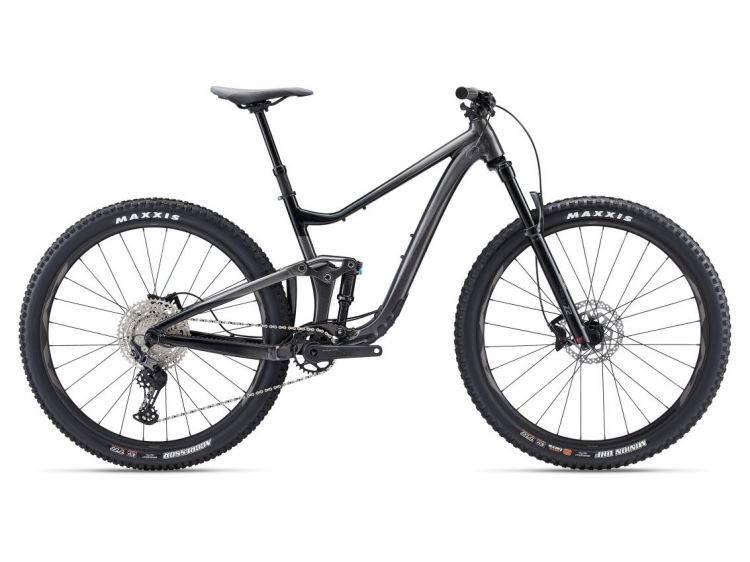 To be honest, Giant's aesthetic on the look of their bikes has always been very much in line with the public, and this Giant Trance 29 2 is no exception.
The lightweight ALUXX SL aluminum frame not only ensures the quality of the bike but also has a more metallic appearance. With the metallic black paint color, the overall look of the bike is very aesthetic. However, there are too few paint colors to choose from, which some people are not happy about.
In addition, the clean and tidy appearance is not without the design of the internal alignment. It cleverly hides the cable wires in the down tube, effectively protecting them from damage. At the same time, integrated frame protection is provided on the drive side chain frame and down tube, which can effectively prevent the intrusion of debris rocks.
And on its upper and lower tubes, there are also water bottle mounting holes respectively. You can carry drinking water according to your needs, which greatly facilitates daily riding.
Geometry
For full-suspension bikes, a reasonable geometry design is equally important. And Giant has done an excellent job of handling this aspect as well.
First of all, the 1195mm proper wheelbase makes the bike much smoother to ride. Plus the stand height of 725mm is just right for me.
Secondly, the 65.5° head tube angle gives me more responsiveness when steering. When facing some corners, I can face them more comfortably. The steep seat tube angle (76.3°) also allows my body to be in a proper position and ensures my pedaling efficiency.
Finally, the steeper seat tube with longer forward reach allows for aggressive trail riding and improves my climbing ability.
Components and Specifications
Tektro HD M745 Brake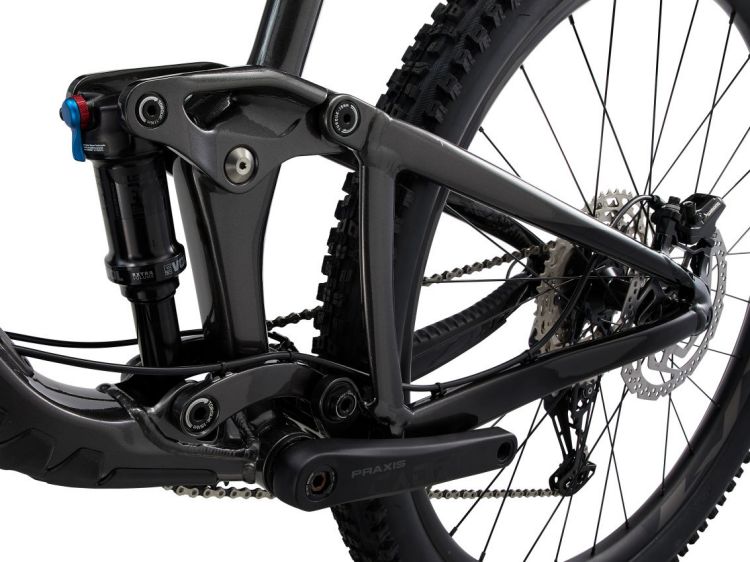 As a brake specially designed for mountain bikes, there is no doubt about its performance. The 4-piston hydraulic disc brake design gives it a powerful braking ability. And the use of the upper draw type lining pad is easy to replace.
In addition, its discs have high heat dissipation and heat resistance, with non-corrosive environmentally friendly mineral oil, but also have excellent thermal expansion properties.
And, the sensitive responsiveness makes it possible for you to brake quickly with just a little force.
Marzocchi Z2 Fork
The bike uses the Marzocchi Z2 for the fork, which was designed from the start to eliminate unimportant stuff, which makes it less noisy in use.
And 130mm of travel can absorb a lot of vibration, allowing you to have a more comfortable ride on bumpy roads.
It also has a fork-locking device, which greatly facilitates your riding. You can choose whether to lock it or not depending on the uphill or perhaps downhill, making your ride more comfortable.
Maxxis Tires
This full-shock bike uses different sizes in its tire selection. This was done with off-road needs in mind while being able to make it handle the more varied terrain. The 29-inch tires can maintain balance and stability in rough terrain. Also, the vertically aligned tread pattern provides good handling and the trapezoidal cut pattern helps with rolling.
And, the use of composite materials in its manufacture gives it a stronger abrasion resistance and provides sufficient grip and traction when riding.
Other versions of Giant Trance
In this test, we tested not only this bike but also other vehicles in the Giant Trance series. We hope to give you a more comprehensive understanding of this bike.
2022 Giant Trance 29 1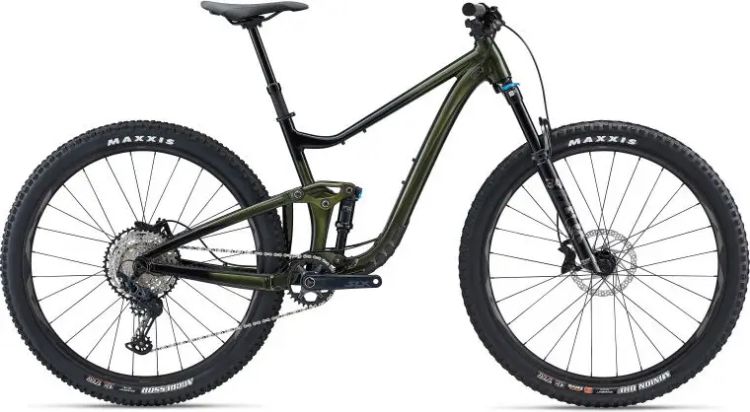 As a full shock bike in the Trance series, the Giant Trance 29 1 is identical in geometry and frame design compared to the Giant Trance 29 2. The main difference is in the components.
First of all the Giant Trance 29 1 uses a Fox Performance Float 34 fork. This fork is also excellent in terms of performance, with 130mm of travel to effectively absorb the vibration generated during the ride. Secondly, the Shimano SLX SL-M7100 is used in the drivetrain, which is also responsive and makes your ride easier.
Of course, as it's an upgraded model, it is higher in price. But I didn't feel great on either bike on my actual rides. If your budget is not very high, then this Giant Trance 29 2 might be a good choice.
What we like about it
Lightweight ALUXX SL aluminum frame with quality assurance.
Powerful braking effect to ensure your riding safety.
130mm travel fork, effective absorption of vibration when riding.
Remote on/off dropper design for your riding convenience.
1×12-speed drivetrain, able to adapt to more terrain.
What we don't like about it
Need to configure your pedals.
FAQs
What are the brakes on the 2022 Giant Trance 29 2?
The brakes on the 2022 Giant Trance 29 2 are Tektro HD M745.
What is the fork of the 2022 Giant Trance 29 2?
The fork of the 2022 Giant Trance 29 2 is the Marzocchi Z2.
What speed is the drivetrain of the 2022 Giant Trance 29 2?
The drivetrain of the 2022 Giant Trance 29 2 is 1×12 speed.
Size chart for 2022 Giant Trance 29 2
| | |
| --- | --- |
| size | Rider height |
| SM | 163 CM – 173 CM |
| MD | 170 CM – 181 CM |
| LG | 178 CM – 189 CM |
| XL | 186 CM – 198 CM |
2022 Giant Trance 29 2 Specs
Build
| | |
| --- | --- |
| Frame | ALUXX SL-Grade Aluminum front and rear triangles, 120mm Maestro suspension, flip chip, 12x148mm thru-axle Colors: Metallic Black / Black; Slate Gray / Black |
| Fork | Marzocchi Z2, 130mm, GRIP damper, Boost 15×110 Kabolt, 44mm offset, custom-tuned for Giant |
| Rear Shock | Fox Float DPS Performance, 185/50, custom-tuned for Giant |
| Bottom Bracket | Praxis, press fit |
| Stem | Giant Contact SL 35 S:40mm, M:40mm, L:50mm, XL:50mm |
| Handlebar | Giant Contact TR35, 780x35mm |
| Saddle | Giant Romero |
| Seatpost | Giant Contact Switch dropper, remote S: 125mm travel / 30.9 x 395mm M: 150mm travel / 30.9 x 440mm L: 170mm travel / 30.9 x 450mm XL: 170mm travel / 30.9 x 450mm |
| Pedals | N/A |
| Grips | Giant Tactal Pro Single S:120mm, M:120mm, L:130mm, XL:130mm |
Groupset
| | |
| --- | --- |
| Rear Derailleur | Shimano Deore |
| Front Derailleur | N/A |
| Crank | Praxis Cadet M24, 30t S:165mm, M:170mm, L:170mm, XL:170mm |
| Shifters | Shimano Deore, 1×12 |
| Cassette | Shimano Deore, 10×51 |
| Chain | KMC X-12 |
| Brakes | Tektro HD M745 |
| Brake Levers | Tektro HD M745 |
Wheels
| | |
| --- | --- |
| Rims | Giant AM 29 tubeless ready sleeve-joint rim, 30mm inner width |
| Spokes | Sapim |
| Front Hub | alloy, sealed |
| Rear Hub | alloy, sealed |
| Tires | [F] Maxxis Minion DHF 29×2.5 WT, 3C MaxxTerra, EXO, TR [R] Maxxis Dissector 29×2.4 WT, 60 TPI, 3C Max Terra, EXO, TR |
Video
Comparison Table
2022 Giant Trance 29 2 vs 2023 Trek Top Fuel 5
The Trek Top Fuel 5 uses the RockShox Recon fork, which has only 120mm of travel, and although it is also effective at absorbing vibration while riding, in my experience it is slightly less effective than the Giant Trance 29 2.
In addition to the differences in components, there are also differences in geometry. For example, the Trek Top Fuel 5 has a longer forward reach, which also means you bend over more when riding. Of course, it's also more aerodynamic. However, there will be people who are not used to this kind of riding, such as my partner Tony.
If you are like him, try this Giant Trance 29 2, it will give you a different experience.
Learn More: Trek Top Fuel 8 Review [2022]- How Will It Perform In The Face Of Tough Terrain?
2022 Giant Trance 29 2 vs 2022 Canyon Spectral 6 WMN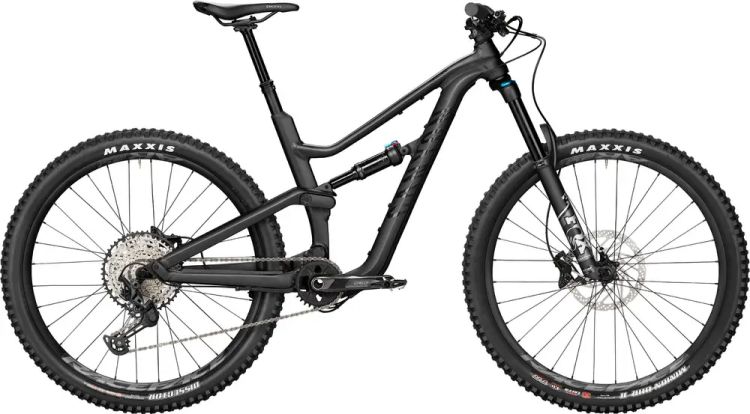 This Canyon Spectral 6 WMN uses the same MAXXIS series tires, but they are smaller in size, 27.5 inches.
For me, I prefer the 29-inch tires, especially when off-road. This is because a larger size tire means better passing and can provide more grip.
It's worth mentioning that although the fork and shock have more travel than the Giant Trance 29 2, the difference between the two in terms of damping effect is not very big after our many tests. Truth be told, they are both very good.
Learn more :Is Canyon Spectral 29 CF 7 Worth Buying? [2023 Canyon Spectral 29 CF 7 Review]
2022 Giant Trance 29 2 vs 2022 Cannondale Habit 4
This Cannondale Habit 4 uses the same aluminum material in its frame. I was able to feel the excellent performance of its RockShox 35 fork when I conducted a drop test. Paired with the RockShox Deluxe Select+ rear shock, it has an even more outstanding damping effect.
But the Giant Trance 29 2 was no slouch in the test as well. It's a little worse in terms of travel, but in terms of speed, it's the fastest of the bikes. You can feel the thrill of the descent, and the powerful braking keeps you safe at all times.
Not only that, it will be cheaper in terms of price. This is certainly friendly for some friends who don't have enough budget.
Learn More: Cannondale Habit 4 Review [2022]-What the newly designed 2022 Cannondale Habit 4 will bring to us?
2022 Giant Trance 29 2 vs 2022 Specialized Stumpjumper Alloy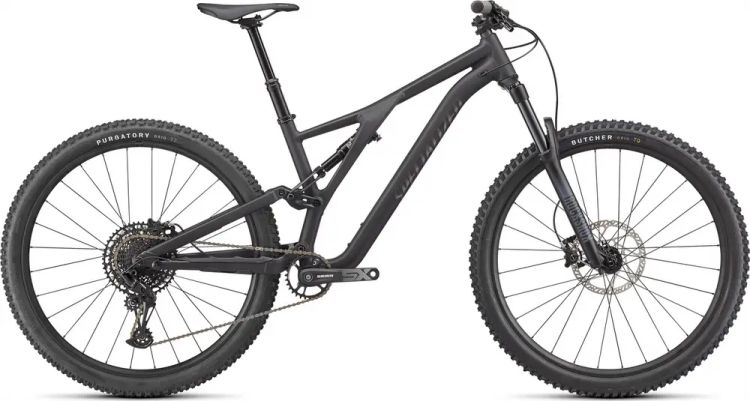 If you require geometry, then you need to know that this Specialized Stumpjumper Alloy is going to be even lower on the BB Drop. This will give you a lower center of gravity and more stability when riding, but you need to be aware that it may put some hindrance on your pedals when facing some exposed rocks or cornering.
On top of that, it also has the same longer forward reach and a steeper seat tube angle. If you're not a big fan of this geometry, then this Giant Trance 29 2 might be a good choice.
Yes, the Giant Trance 29 2 is designed with more consideration for off-road terrain and ergonomics in its geometry. So in the actual riding, I will feel more comfortable.