We use affiliate links and may receive a small commission on purchases.
Cannondale Topstone 3
Price: $1,525
Wheels: 700c
Tire: 37c
Drivetrain: 2×9
What we like about it: It has a powerful gravel road bike with a lightweight and durable SmartForm C2 alloy frame, a full-carbon fork for more efficient damping, and a properly applied Shimano Sora 9-speed shifting combination with Promax Decoder R mechanical disc brakes. Easier handling and more comfortable riding.
What don't we like about it: The inability to challenge more professional track riding.
Rating (4.6/5)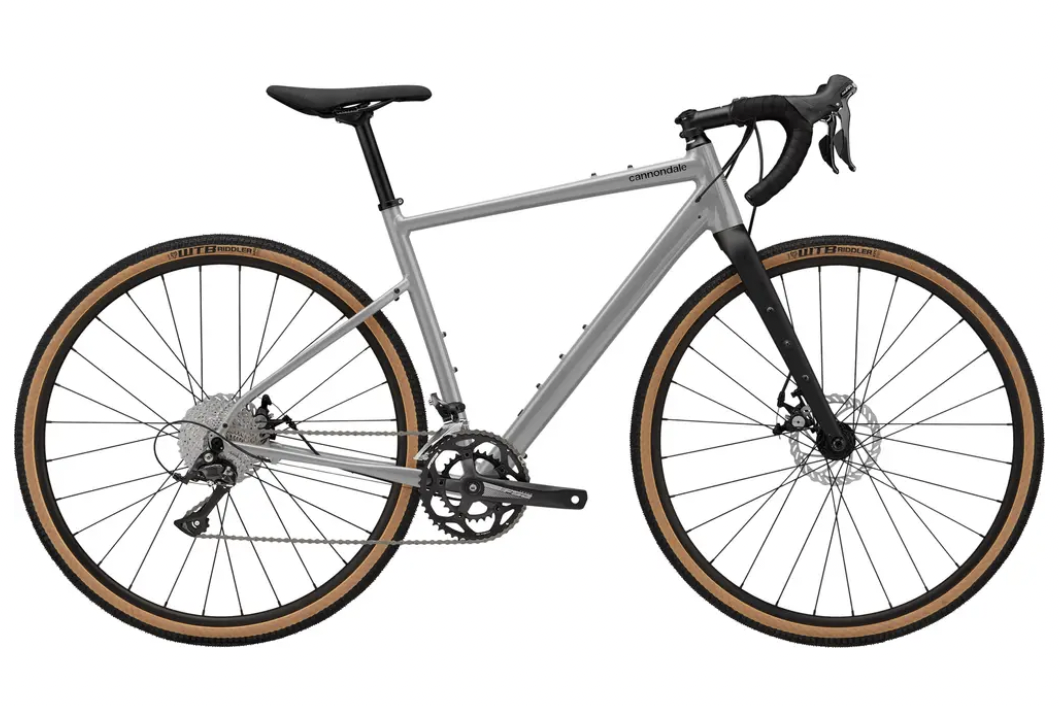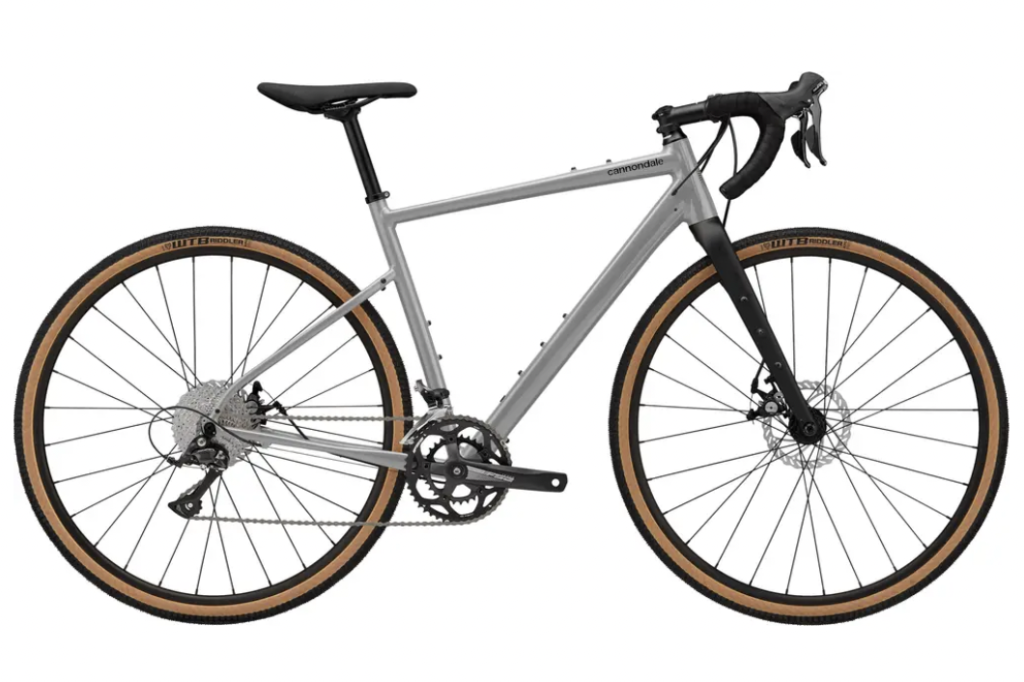 With the popularity of gravel roads in recent years, while some may snark, "Gravel confidence bikes are a lower version of mountain bikes". In my opinion, gravel is more of a simplicity. Gravel bikes can be used for adventure riding, road riding, city commuting, or even abused on CX tracks.
If you want a more compatible one, I would recommend the 2022 Cannondale Topstone 3. At a super-affordable $1,525, the combination of a SmartForm C2 alloy frame that's more resistant to rough outdoor conditions, a lower-maintenance Promax Decoder R mechanical disc, and a BallisTec carbon-fiber damping fork with a Shimano 9-speed drivetrain. The Cannondale Topstone stands out on an increasingly crowded gravel track. They have succeeded according to the latest market survey, Cannondale Topstone topped the $1,500 this year.
Learn More: 2022 Cannondale Topstone 4-Can It Give You A Fun Road Experience?
Commuter Riding
Without further ado, we set out to take the Cannondale Topstone 3 through the city streets. If you've ridden the larger wheel size GT Transeo Elite 700 x 40c, you'll be amazed at how much easier it is to pedal the Cannondale Topstone, with its WTB 700 x 37c tires, and near upright 73.1° seat tube angle, it's so pleasurable and easy on the senses that you can only feel the wind in your ears and ignore what you're doing.
You can only feel the wind in your ears and ignore the movement you are doing. There's no denying that the modest WTB 700 x 37c tires are quick to pass, but not completely senseless, compared to the ease with which the larger tires can crush bumps. But whether it is the reduction of air resistance or the ease of acceleration, it will be more effortless than the larger wheels in pedaling, which is very friendly to people who shuttle commute daily.
Experience
When we rode to the weaving zone where the sidewalk is located, there was no slight question in the face of immediate acceleration situations or obstacles that require you to go around quickly because of the Shimano 2×9 speed. This is friendly enough for me, who is not a fast reactor.
Thanks to the Prowheel, Charm 40t crank, the pedaling became smooth and loose as I embarked on an unexpected trip with the Cannondale Topstone. We hit the inland berm, where the terrain was more complex, with unfinished brick roads and more twists and turns. There was no longer travel suspension, but there was a clever design in materials. A higher spec BallisTec carbon fork was used, so it absorbs body vibration well. I didn't feel at all that the Cannondale Topstone was overstretched in the face of the more demanding terrain.
When I rode in the city's parks, despite the proximity to the inland river, the roads would seem more slippery than in other places. Also, there are a lot of curves, and without the WTB 700 x 37c tires and the 65mm trail to support my steering and grip, I might have been hindered from riding consistently by ignoring the environment too much and focusing on it.
Gravel Riding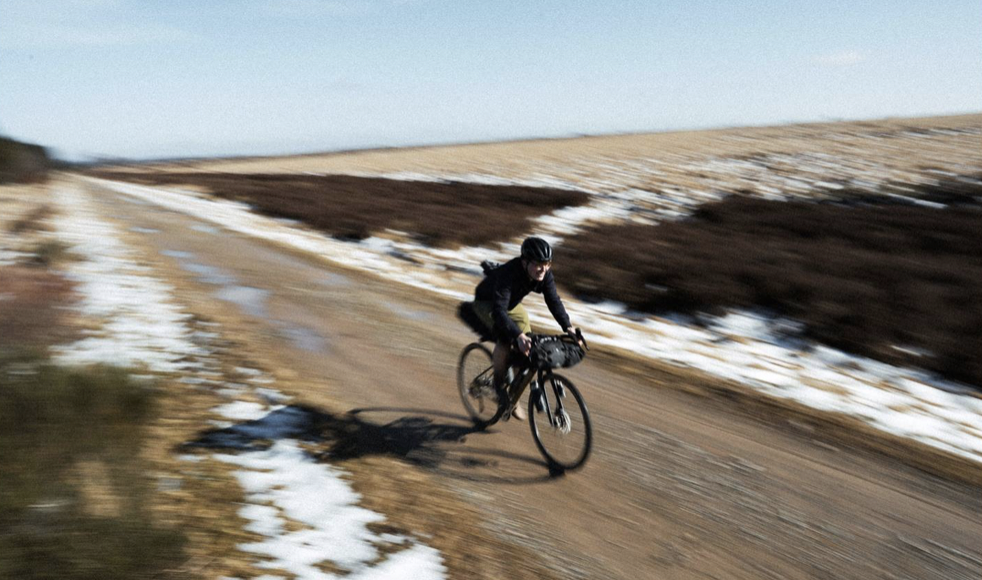 I know that most riders who choose the Cannondale Topstone care more about the performance of their gravel roads. When faced with winding gravel roads, I'm not deterred by all the gravel and sand and loose road surfaces. When I got on the Topstone, which has larger 700 x 37c wheels and an effective shock-absorbing BallisTec carbon fork, there's no denying that the soft ground made it easier to sink my bike and the numerous rocks hit the frame. But the good news is that the whole bike worked well together and I was still able to complete this outdoor adventure.
Because of the variability of the gravel roads, if on a section with a lot of sand, it became comically ridiculous to compare the Specialized Chisel Comp, 2.35 wheel bike it was riding with Jed, who was traveling with me. This is even though it was nearly twice as expensive as I was. You'll see how slowly they carry on against the loose roads and get completely bogged down in the pavement.
Experience
I realized I was driving into hilly terrain when I noticed that the uphill I was facing was getting longer and followed by a continuation of the descent. Facing an uphill of about 2%, it was easier because I had adjusted the Shimano 2×9 speed gears to a higher position.
After I rode for almost 1.5h, my strength was gradually decreasing. Although it seemed to me that the Topstone sacrificed shock travel on the fork to reduce weight in the face of countless rocky bumps. But that might be a bit narrow-minded to understand that it uses BallisTec all-carbon fork components, which also provide great endurance for riders facing outdoor rides, and I didn't feel any muscle soreness after a long ride. In addition, due to the adherence of the body material to the SmartForm C2 alloy, it shows enough endurance even in the face of flying sand and rocks.
Main Features
Frame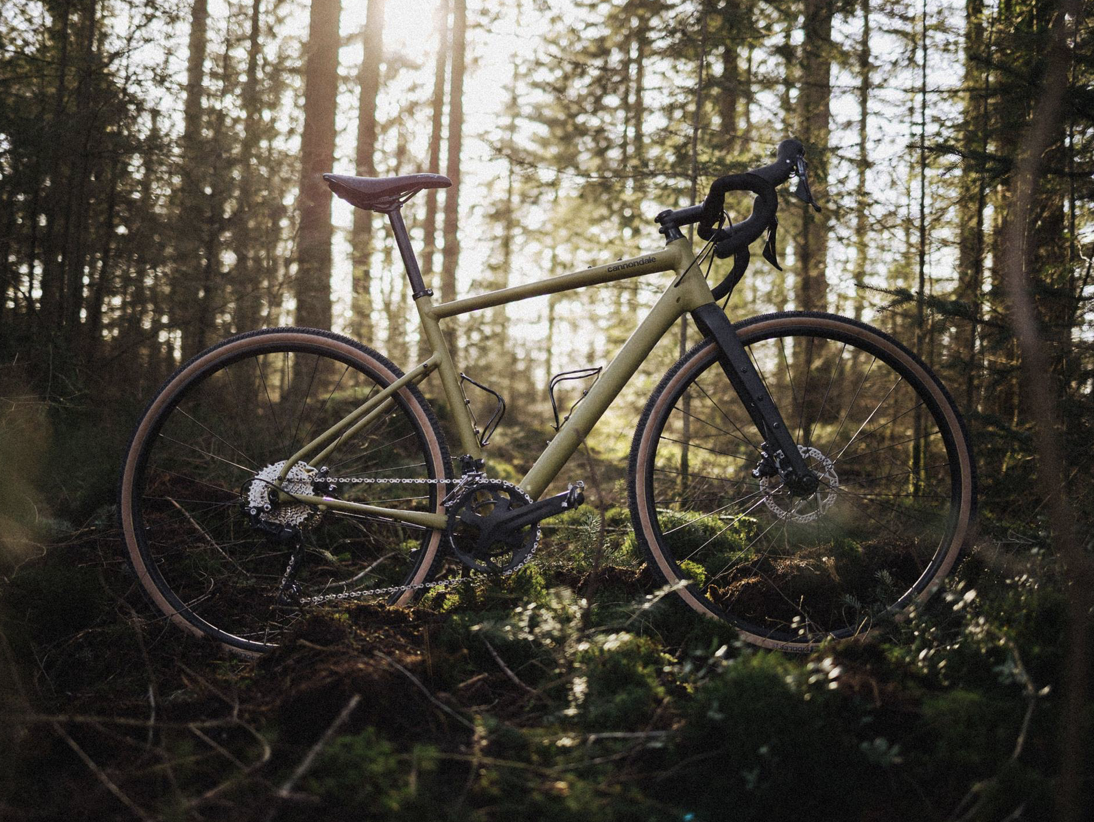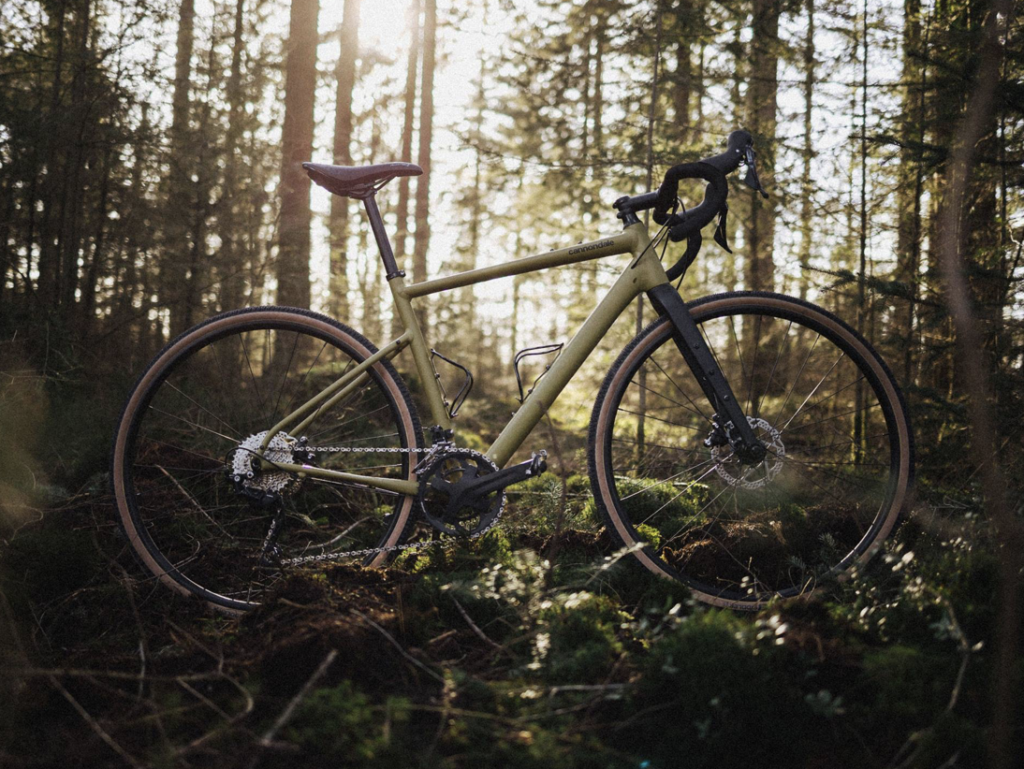 If riding is going to be more of your commute in the future, I think the Cannondale Topstone is friendly enough. The relaxed SmartForm C2 alloy frame supports the installation of fenders and a rear rack. The Cannondale 3 handlebars also have the right grip for added control while riding.
If you've been riding the Cannondale Topstone for more than a few weeks, as I have, you'll be surprised by his Cannondale Stage CX saddle. For $1525, the saddle exhibits a little more rebound and comfort than the mountain bikes I ride all year long, and maybe for a city bike it's a little more accommodating in terms of width. In addition, the clean feel of the internal wiring makes your first impression of this bike fast. When we are riding we don't want the hoses to be dragged, which can greatly affect our attention span.
I rode the Cannondale Topstone 3 version in Cherry Red. Although I would normally prefer brighter colors, I don't think anyone could resist his unique aura when faced with such a vintage bike. Honestly, if I didn't need to ride it, I would prefer to put it on my lawn in my yard as decoration.
Geometry
Like most models that cover the commuting style of riding, the Topstone 3 is very seat tube angle friendly at 73.1°. With this added angle, you can easily ride with more ease and freedom. For newbies, it's an encouraging start to the ride. Also, if you're out on some longer hilly uphills in gravel roads, probably 3-6% ascent, the 73.1° seat tube angle will be more friendly for your longer rides.
If you're a rider with little riding experience, the Topstone 37.1° head tube angle will also give you some added confidence for some high drop-off terrain. Compared to the steep geometry of most mountain bikes, the Topstone 3, with its 284mm BB height allows you to move your weight firmly down, a figure you may not feel much about on a gentle road.
But if you're driving on some slippery surfaces, the traction power of being closer to the ground will give you an extra layer of safety. Whether you're riding in the city or outdoors on gravel roads, the 65mm trail allows you to steer with great agility. For the rider, it's just a matter of controlling the speed.
Components and Specifications
WTB 700 x 37c tires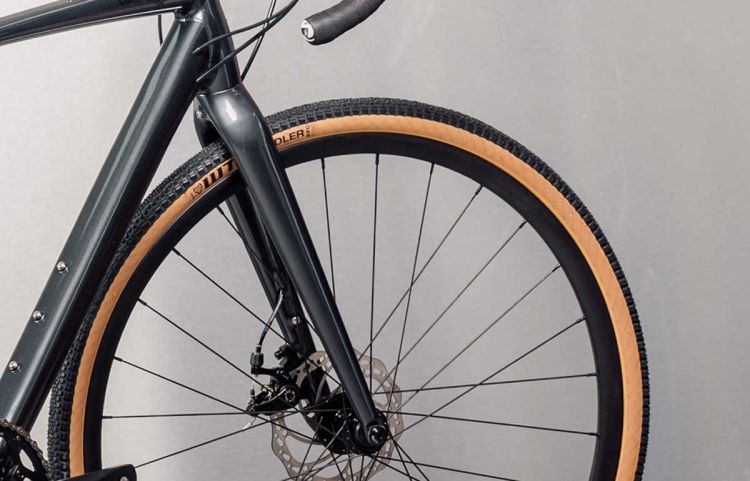 Although, for now, most riders are starting to chase sharper, smaller wheels and get bored with wider wheels. But there is no denying that not everyone is suited to smaller wheels. If the terrain is more accommodating, then the Cannondale Topstone 3 with its more stable WTB 700 x 37c tires will be a better fit for you.
In city commuting we try to be as comfortable and fast as possible, if the horrible 29×3″ wheels like the Trek Stache 5 will put more pressure on your ride, you won't be able to ride as fast. And the narrower 27.5×2.25″ wheels would be too unique and you wouldn't be able to balance acceleration with maintaining strong traction. So for you wanting a more versatile ride, I think the WTB 700 x 37c tires of the Cannondale Topstone 3 are not as fun though. But keeping with the principle that one is enough, I still appreciate the middle ground.
Shimano Sora 2×9-speed Drivetrain
Even though 1x drive has become a fad for what is popular nowadays. But admittedly, the Topstone 3 doesn't follow this trend and continues to have a 2x drive. But I think this is due to the bike's ability to handle some hill climbs if you want to take the bike on some mountain or forest road rides. Although it can't do what many mountain bikes do with a 3x drive.
In terms of the range of speed options, Shimano Sora 2×9 speeds will also be freer. But it's important to note that you can't get the best of both worlds. 2x will inevitably add a little more richness to your speed tuning, not as easy as 1x, and will add extra weight to the body. With the FSA Tempo Adventure 46/30 crank, I didn't feel a snag when pedaling, it was very smooth.
Promax Decoder R Mechanical Disc
Technically speaking, I know the majority of people will have some bias towards mechanical discs. But in the $1525 frame, even though the Topstone 3 opted for the Promax Decoder R mechanical disc, the paired Brake Levers also opted for the more powerful Shimano Sora, so in terms of braking effectiveness, I don't think it loses out to the liquid discs. I still remember when I was riding through the park on the wet trails, because the fallen leaves after the rain absorbed enough moisture, causing me to face the danger of slipping while riding. During sharp corners, without the Promax Decoder R mechanical disc, I might have been in danger of flipping over.
So, if you look at the diversified terrain that you ride all year round, the mechanical discs are easy to maintain and the liquid discs are unsurpassed. In terms of weight, the liquid disc is heavier due to the more technological content. This is also an area that Topstone 3 has considered more.
Other Versions Of Topstone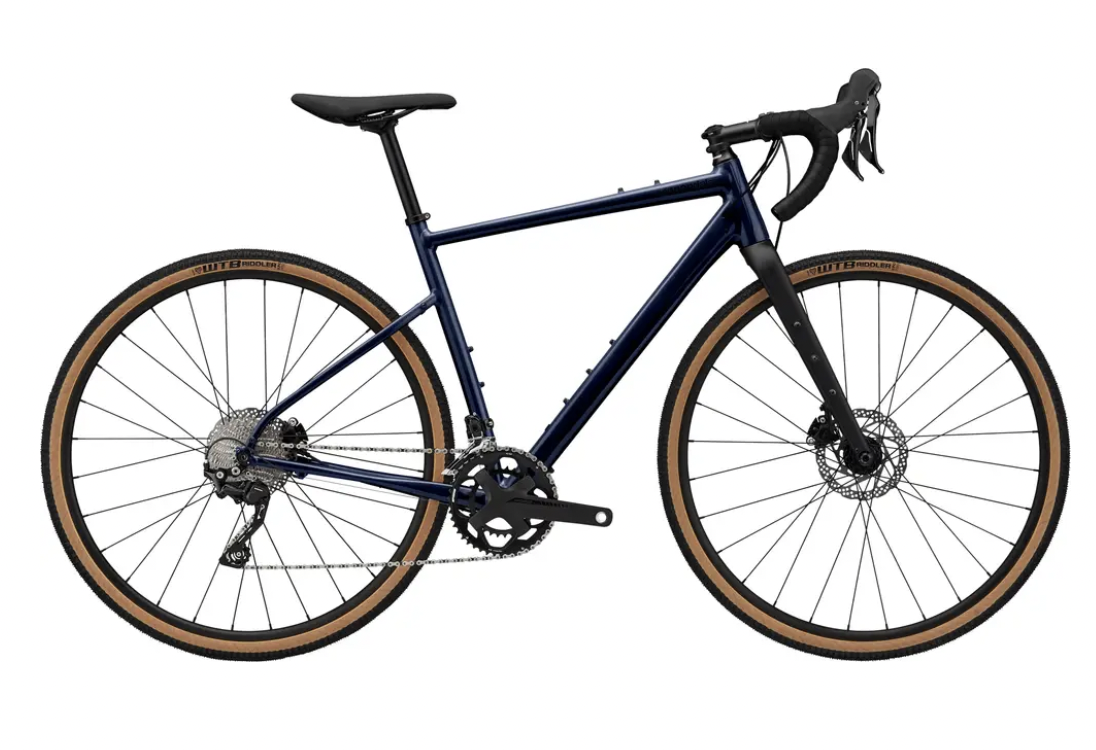 In the Topstone series released in 2022, I will compare the other two models I am more interested in, the Topstone 2 and Topstone 4. The first is the Topstone 4, which is not that much different. For this model, both the SmartForm C2 alloy frame is more resilient, the full-carbon fork Topstone carbon damping. And the performance of the Topstone 3 and Topstone 4 is almost a tie. Included in the wheel size are used 700x37c wheels, for compatibility with larger terrain, whether it is urban commuting acceleration or gravel road traction is sufficient.
But in terms of drivetrain, the Topstone 4 also throws in the big 1x wave and doesn't stick to the Shimano 2x drivetrain. Despite the lack of richness in terms of tuning options, it will be simpler for riders, especially newbies, to ride. In terms of color, I think Topstone 4 will want to be more receptive to some younger users, opting for a conservative black and a jumpy mango yellow. Although the two remain consistent in terms of frame and geometry.
For the more expensive, near-$2,000 Topstone 2, it's more about character and mix and match. Still a modest 700x37c tire size, the combination of higher-end Shimano GRX 400 hydraulic disc brakes and the choice of an upgraded Lightweight SmartForm C2 Alloy on the frame and a more efficient climbing Shimano 2×10 speed drive for the drivetrain. For cosmetic impact, I think the Topstone 2 is a blur. It has neither the modern retro of the Topstone 3 nor the youthful good looks of the Topstone 4.
Admittedly, I think for the price boost, the Topstone 2 is almost transparent in showing why. For these important component enhancements, if you are after a faster city ride or a more difficult outdoor ride, I think you can try the Topstone 2 when finances allow. of course, this does not mean that the Topstone 3 is not an excellent trainee.
What we like about it?
A more compatible gravel road bike that offers great value for money.
Cost-effective alloy body, more robust for outdoor riding.
A full carbon fork can absorb the vibration of coming bumps and make the ride easier.
Climbing easier with Shimano, 2×9 power drivetrain.
The Promax Decoder R mechanical disc is simpler to maintain while giving the body as little weight as possible.
The internal alignment is simple and efficient, and the ride is friendly.
More vintage tones, higher artistic sense.
What we don't like about it?
Unable to pursue a more beautiful color.
Can no longer do more in the price range.
FAQs
What is the tire size of the 2022 Cannondale Topstone 3?
The tire size of the 2022 Cannondale Topstone 3 is 700x37c.
What is the 2022 Cannondale Topstone 3 drivetrain?
The 2022 Cannondale Topstone 3 drivetrain is Shimano Sora, 2×9 speed.
What are the 2022 Cannondale Topstone 3 brakes?
The 2022 Cannondale Topstone 3 brakes are Promax Decoder R mechanical discs.
How do I choose the 2022 Cannondale Topstone 3 size?
| | |
| --- | --- |
| Size | Rider height |
| XS | 152 – 166 cm |
| SM | 162 – 176 cm |
| M/D | 170 – 186 cm |
| LG | 180 – 193 cm |
| XL | 190 – 204 cm |
Comparison Table
2022 GT Grade Elite vs 2022 Cannondale Topstone 3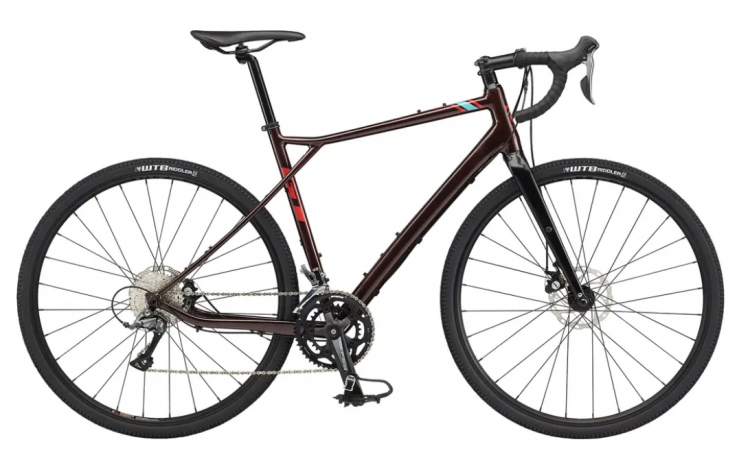 If you're looking for a near all-around gravel road bike, you'll certainly be impressed with the GT Grade Elite series. This time we've picked a 2022 GT Grade Elite that's close to the Cannondale Topstone 3 in price to elaborate on the comparison. Although the two are nearly identical in terms of geometry frame. In terms of seat tube angle, the GT Grade Elite opts for a larger angle of 74.5°. Compared to the 73° Topstone 3, it will be more upright in the riding seat. So if one is a novice, this would be a good start to a city commute. But if you're facing the outdoors, such as uphill terrain, you'll carry on tougher than the Topstone 3.
In terms of the performance of various other components, the difference between the two is not that great. Whether it's the 700x37c tire size that will feel the same for road or gravel riding, or the choice of easier-to-maintain mechanical discs for the brakes. In addition, for the more important consideration criteria on terrain that requires acceleration, the GT Grade Elite chose the narrower range Shimano Claris 2×8 speed. Although for city commuting, this is more than adequate. In terms of the performance of the frame, which is more important to me, the SmartForm C2 alloy of the Topstone 3 is a better test than the GT Grade Elite's Grade Alloy Frame for outdoor use.
Learn More: Focusing On Fun Rides-2022 GT Grade Elite Review
2023 Marin DSX 2 vs 2022 Cannondale Topstone 3
When I compared the 2023 Marin DSX to the Cannondale Topstone 3, I couldn't ignore the huge WTB Riddler 700Cx45mm wheels on the 2023 Marin DSX from the outside. This is not common for urban commuting and is more often seen on traditional hardtail models. Although both have chosen the more affordable WTB brand, there must be considerations when it comes to size differences.
I think the Marin DSX encourages more outdoor adventure, while the Topstone 3 is more conservative in wanting the purchaser to participate in a more comprehensive riding experience. Because in terms of acceleration on the road and difficulty in climbing upwards, it's the narrower Topstone 3's WTB 700Cx37mm, that has the edge.
Although for some of the more grippy beaches and snow, the Marin DSX WTB Riddler 700Cx45mm wheels would be tougher.
On other key components, the Marin DSX Shimano Deore 12-Speed reinforces my suspicions. The simple Shimano 1x drive will be easier to tune for some of the more difficult woods rides. Although the Topstone 3 has a wider range of 2×9 options, 2x and even 3x drives are often found on mountain bikes.
Learn More: 2023 Marin DSX 2 Review-Made for Fun Riding
2023 Marin Gestalt X10 vs 2022 Cannondale Topstone 3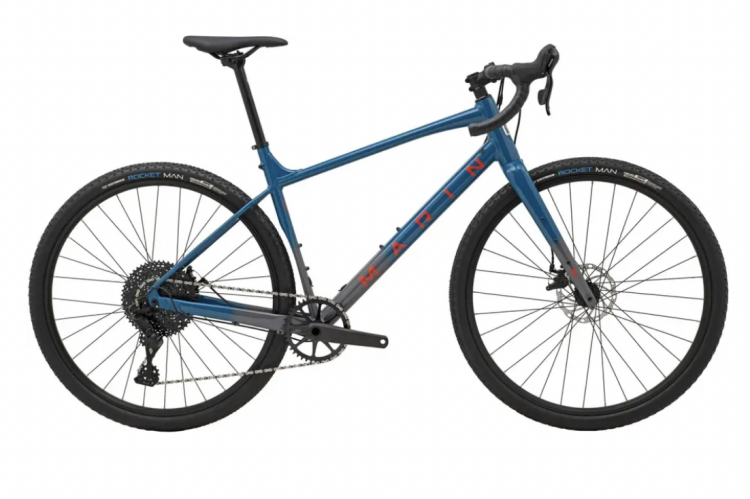 The higher-priced 2023 Marin Gestalt X10 is a complete mixed bag, in terms of brake braking it has opted for the more expensive MicroSHIFT liquid discs. But the drivetrain is so stingy, with only 1×10 speed options. Although I think it has a more vibrant paint job and will be more eye-catching than the Topstone 3 for city riding. But for outdoor riding, the Shimano Sora 9-speed will challenge more singular terrain than the Topstone 3. I think facing steeper uphill may make the rider spend more sweat.
Riding on the wider Vee Tire Co. Rocket Man with 700x44c tires, it will be more stable for urban commuting in the face of multiple terrain overlays. It has traction and downhill confidence on slippery surfaces. But if you need to pick up speed quickly and climb some upward terrain, I think the Topstone 3's WTB 700Cx37mm are more advantageous. And in the weeks I rode it I didn't feel the 700x37c tires lacked traction.
All things considered, if you are someone who needs a lot of city commuting and is a very consistent rider, then the 2023 Marin Gestalt X10 will give you more confidence. Although he couldn't do better in the face of more outdoor riding.
Learn more:Top 8 Best Road Bikes Under $3000 [2023]
2022 Specialized Diverge E5 vs Cannondale Topstone 3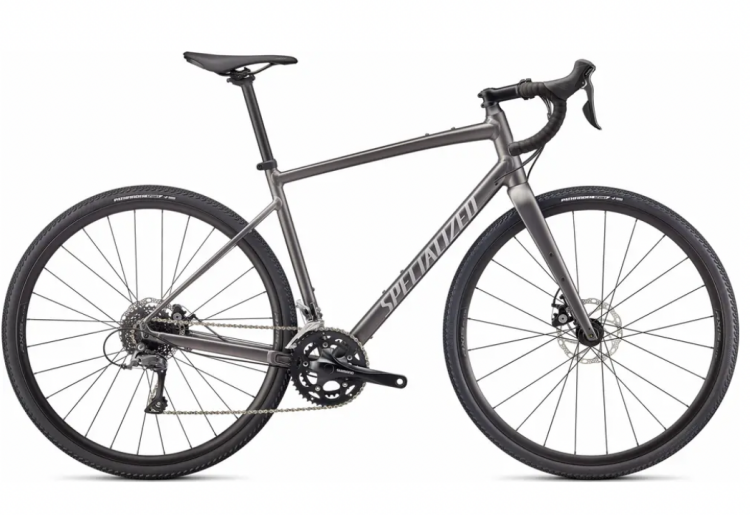 In terms of my tough choices between the Specialized Diverge E5 and the Cannondale Topstone 3, I think the two are almost tied. In terms of tire size, both opted for the more inclusive 700x37c and 700x38c tires. They are well compatible with both city riding where you need to be fast and nimble and gravel roads where traction is stronger. And both use flat-mount, technology on the brakes. Making even the mechanical discs lighter and more compact. I think at a price point of $1300, both have incorporated more thought. In the damping fork, for carbon both have done insist. So when riding on bumpy roads, the feeling is the same.
For drivetrain the Specialized Diverge E5 is a slight underdog, opting for a narrower range 2×8 speed drivetrain. This means that the Topstone 3 will do more in the face of the same need for greater output on the pedals. In addition, the branding on both is also Shimano and the versions are very close. Of course, if you look at the looks alone, I prefer the vintage Topstone 3.
If you're a rider who wants the best of the best, I think you'll be more partial to Topstone 3, as I am.
In case, the above comments are helpful to you, please remember to share the subscription. Have a great day!
Learn More: 2022 Specialized Diverge Comp E5-A Multifunctional Bike That Gives You More Fun