We use affiliate links and may receive a small commission on purchases.
We've selected the 10 best chain lube for your reference.
The best chain lube for your bike depends on the riding conditions you are in. Any friction or drag within the chain will affect your riding efficiency, and more chain lube is needed to limit the friction between your vehicle's chain and drivetrain, as well as the friction generated as the chain spins through the freewheel and chainring and the chain guide.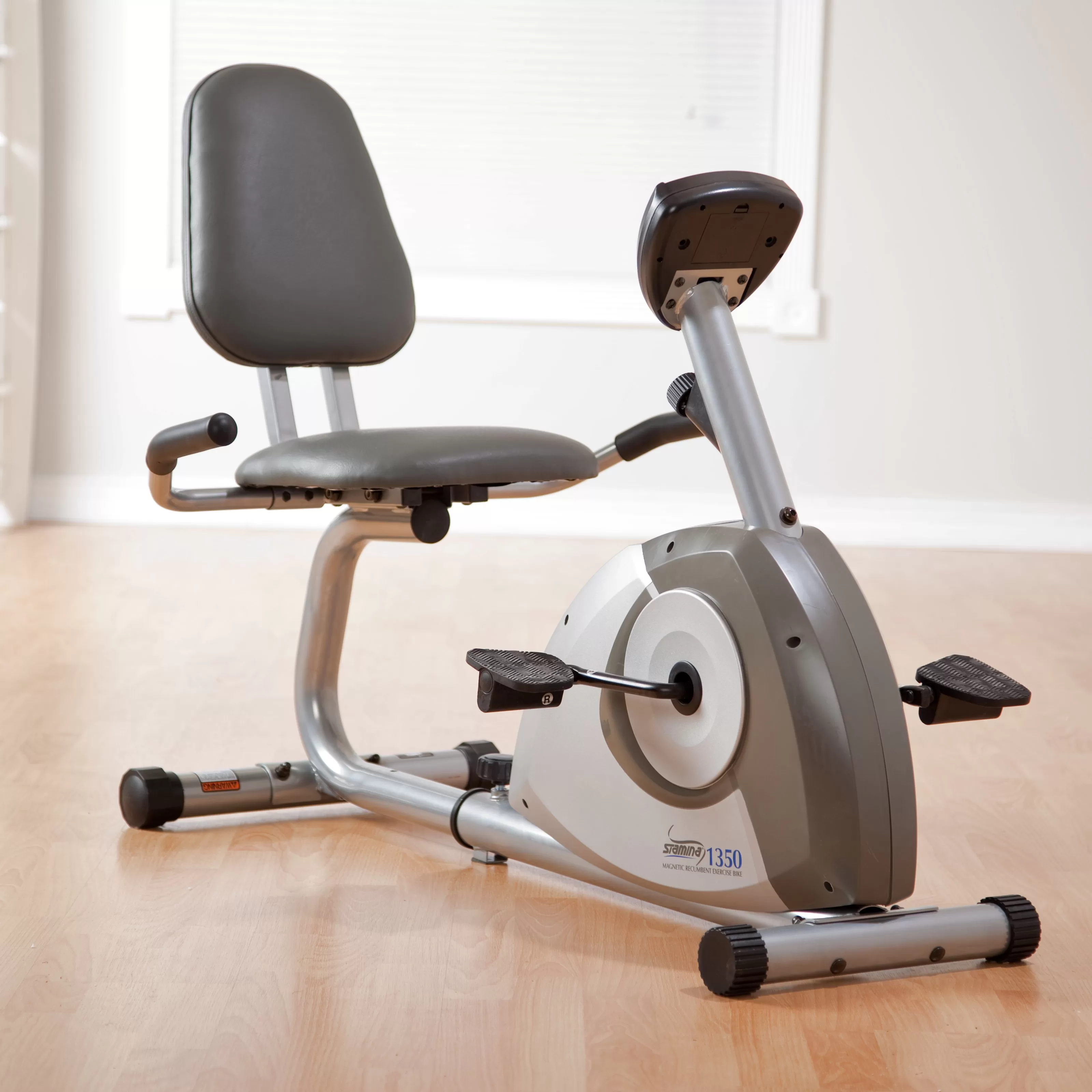 Having used up to dozens of bicycle chain lubes over the past few years by our team, and using each one to empty bottles, this is the absolute most honest review of lubes available. To give you guidance we've compiled a list of the ten best options for 2023, carefully considering the needs of different riders in different environments. You can also take a look at our article on the best bike locks for 2023, as well as our chain lube buyer's guide at the bottom of this page.
We also provide detailed information on all the products you need to enhance your cycling training, such as the best cycling yardsticks. If you like our articles, feel free to subscribe to us to get the most up-to-date information on new reviews!
2023 Best Bike Chain Lubes List
1. Silca Synergetic Wet Lube($24.99)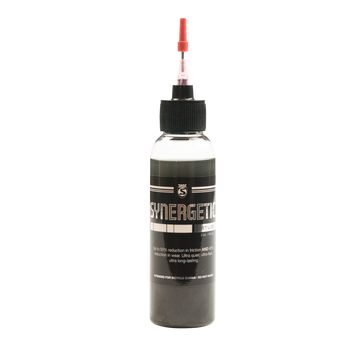 Conditions: Wet and dry
Capacity: 2oz./59ml
What we like about it: It doesn't stain easily and protects metal surfaces.
What we don't like about it: The caps are very easy to lose.
The Silca team claims that this synergistic blend of lubes can reduce friction on bike parts by 50% and wear by 90%. While we couldn't find this fact in our measurements, we tested this lubricant in the worst of wintertime conditions in the US (extreme cold going wet) on over 200 miles of complex environmental riding, and it performed well in both.
It contains tungsten disulfide and the anti-wear additive ZDDP. these substances combine to form a thin layer that forms on the surface of the driveline under pressure. it is the formation of this layer that gives Synergetic lubes their industry-leading surface wear and friction scores, says Silca. That's because the layer not only protects metal surfaces but also traps lubricious tungsten disulfide nanoparticles.
However, in just two of my uses, I lost the cap on it. It doesn't seem to tighten despite its very conspicuous red cap. Other than that there are no other drawbacks. The great staying power makes me really like this lube, and the texture of the mixture looks more like wax, which keeps my chain from getting dusty.
2. Morgan Blue Syn Lube Course ($11.93)
Conditions: Wet and dry
Capacity: 125ml
What we like about it: Impressive weather resistance.
What we don't like about it: It's harder to find in offline stores than the big brands.
Wind and rain-resistant chain lube is its impressive tag. Not only that, it has a very impressive list of top pro teams. As these buffs give it a boost, you simply need to drip the teal grease out of the inconspicuous bottle. We quickly understood why it was so popular, you simply need to apply a certain amount of the mixture to the chain.
But it's not easy to find in neighborhood stores, and niche brands are. It has impressive rain/freeze protection and also works better than most products. It will match almost anything except in the most extreme conditions. If you want a faster blend of sensations, take a look at the company's summer "racing oil" version for you.
3. Peaty's Link Lube Wet ($15-$21)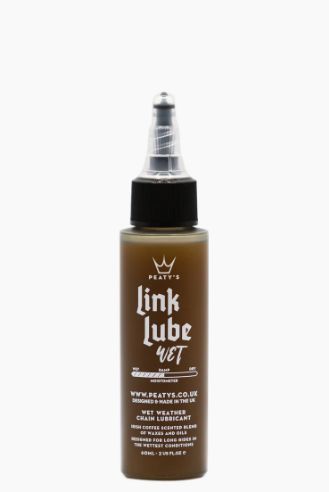 Conditions: Wet
Capacity: 15ml; 60ml; 120ml
What we like about it: The durability and unique scent.
What we don't like about it: The premium.
It is a product that the legendary British speed-rider, Peaty, found in its oft-used lubricant. Given its wet properties, it's designed to get your chain used in the toughest riding conditions. And after our use, we're happy to report that it's perfectly up to the task. The mixture of wax and oil makes it easy to apply and thick enough not to drip everywhere. It's light enough not to stick to the chain or the bottle, and the distinctive "Irish Coffee" scent is a delight to me.
Indeed, there are some premium prices. Due to the scarcity of goods, to get this lube, you may need to pay more than the original price to get it on the website. But given that it will ensure that your chain lasts for a long time, perhaps you can cut back on the amount you use each time.
4. Rock N Roll Gold ($23.2)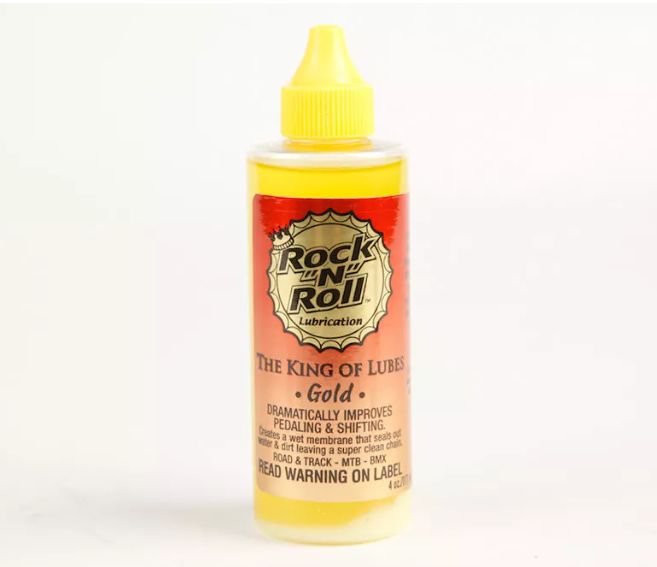 Condition: Dry
Capacity: 117ml
What we like about it: Helps remove dirt from the drive train.
What we don't like about it: Not suitable for wet riding conditions.
Rock N Roll lubes use a unique blend, but require attention to the environment in which they are used. However, it has super fast and super shiny performance in dry and clean conditions, as well as minimal wear. Since the lube contains a strong solvent base, you will need to clean and dry the entire chain first when applying it. Then flood it completely throughout the entire drive train, rather than dripping on each one. And then after rotating the chain, wipe down the chain, sprocket blades, and cassette freewheel as thoroughly as possible.
But in wet and rainy weather, the performance of this lubricant decreases considerably. This is where "waxy" comes in, but again, it doesn't last long. Because it flakes off faster than any other texture. If needed, you can look at the Morgan Blue Syn Lube Course mentioned above, but if you're in a dry state for a long time it's the best choice, bar none.
5. Purple Harrys Purple Extreme ($14.21)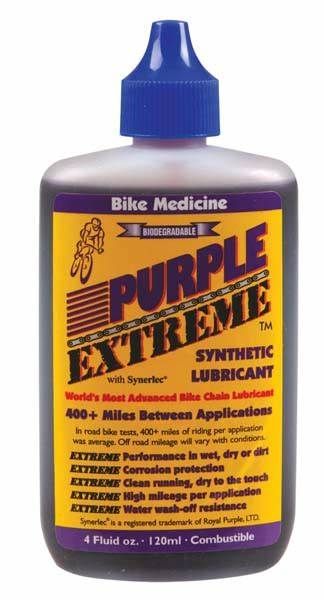 Conditions: Wet
Capacity: 120ml
What we like about it: Adaptation to extreme winter conditions.
What we don't like about it: It's more complicated when applying.
The name makes it sound, unlike a lubricant. Yes, it was originally designed for the mining and offshore drilling industries. The ultra-high film strength means it can withstand extreme conditions, such as motors with tiny drive sprockets or any high-torque and high-friction situations. We even know some mountain bike photographers and testers who refuse to use complimentary lubricants and instead buy this lubricant out of pocket to keep their components always vibrant.
The application process is more complex. You need to slowly apply it to the entire chain, and I find it very sticky and difficult to spread evenly. But it is a one-and-done deal. Overall, it can remain highly corrosion-resistant on cheaper chains and steel chainrings without being affected by hot water or salt. Plus, there is no curing process, and it runs relatively clean and quiet.
6. Finish Line Wet ($11)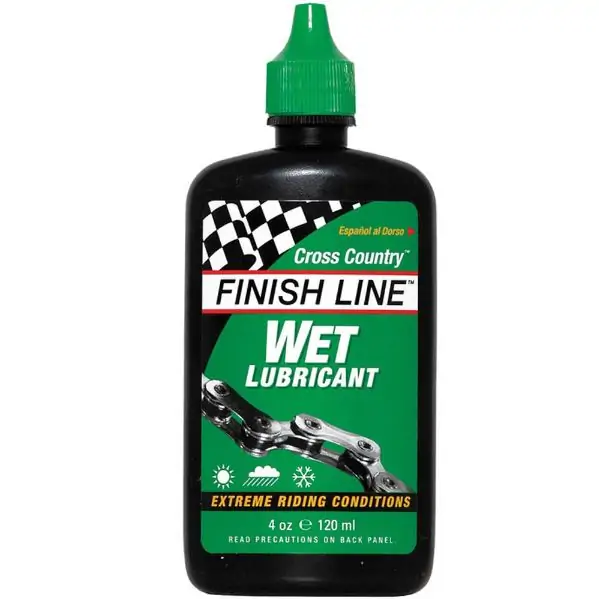 Conditions: Wet
Capacity: 120ml
What we like about it: It provides long-term protection and is suitable for severe weather.
What we don't like about it: It tends to get dirty fast.
Finish Line's off-road lube has always had a viscous red mixture, a great way to prevent sound and rust in the harshest conditions. However, it gets dirty and drags more easily than most advanced lubes on the market. The reason for this is that it is made from synthetic oils as well as polymers and also anti-wear additives. It's the viscous formula in there, but still smooth enough to flow easily onto the chain.
To talk about the disadvantages, it gets dirty too easily. Yes, it gets dirty quickly in bad weather, and then it creates more friction. That's why we recommend you clean it often and replace it with a new one. If you want a lube that doesn't need to be changed as often, take a look at Peaty's Link Lube Wet. But honestly, at its low price and good performance, I still really like this booster fluid for tough conditions.
7. DECATHLON BIKE CHAIN OIL LUBRICANT – 100ML (£3.99)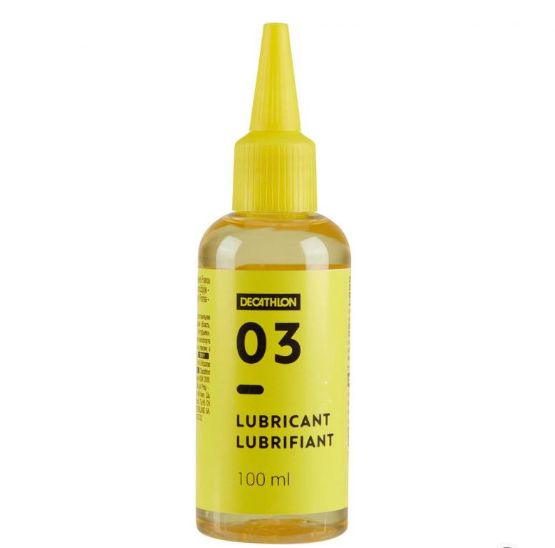 Conditions: Wet and dry
Capacity: 100ml
What we like about it: The price is very affordable.
What we don't like about it: Nothing.
DECATHLON 03 Bicycle Chain Lubricant is less expensive than most lubes on the market. And it's easier to apply, keeping the chain as well as the chain paddles running smoothly. For a £2.99 product, I shouldn't hold any grudges against it. Even more so every week in wet/winter weather, you probably won't get a better bike chain lube for twice the price. That also makes it an excellent choice.
8. Green Oil Wet Chain Lube ($6.99)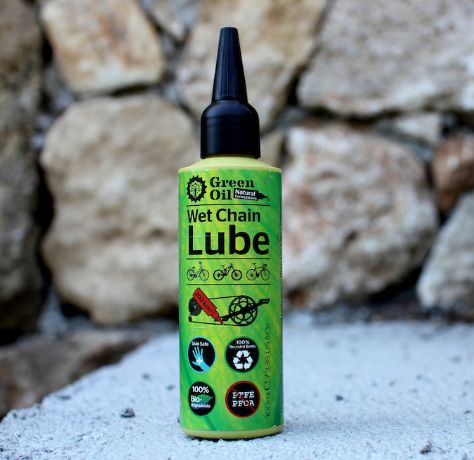 Conditions: Wet
Capacity: 100ml
What we like about it: The affordable price as well as the high lubricity.
What we don't like about it: It needs frequent cleaning as well as replacement.
Green Oil's Wet Chain Lubricant is a lubricant that has a very good barrier against water and dirt and corrosion. This greatly reduces maintenance costs and effort, is very environmentally friendly and affordable, and the applicator nozzle is well-designed. You'll find it hard not to like it.
It is a very good wet lubricant at this price level. Any of the wet lubes listed below will take good care of you, be sure to clean the chain and keep it dry before use. The only downside to it may be that you will need to change the chain oil often as well as do the cleaning. If you happen to be a hard worker, then you will find that this chain oil will be better than most products on the market.
9. Muc-Off Hydrodynamic Lube (50ml) Deals ($12.94)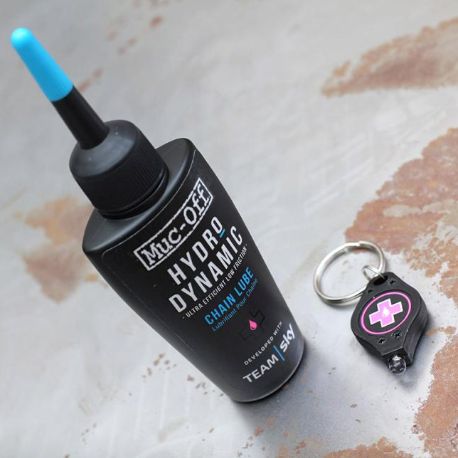 Conditions: Wet and dry
Capacity: 50ml
What we like about it: It's affordable and can handle a wide range of inclement weather.
What we don't like about it: The short range.
When it was introduced, Muc-Off claimed it was their most advanced chain lube and the best fluid lubricant. After using it, I'd say you'd probably be hard-pressed to find one that's this practical. Our testers claim that Muc-Off meets the highest standards in all conditions. From hot and dusty to cold and wet conditions it dissolves them all perfectly.
At the time of testing, it started to dry out after 80 miles. This is the shortest-acting lubricant we have ever used, but the price is very affordable. I usually replenish the lube before the start of each long ride so that I can be sure to stay comfortable for the entire ride.
10. Fenwick's Chain Lube (100ml) Deals ($7.98)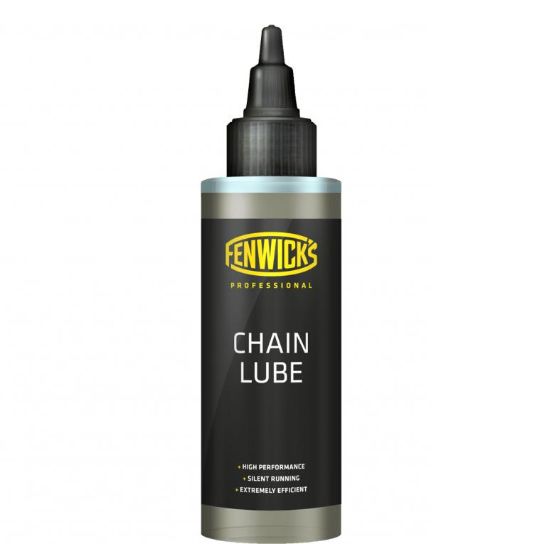 Conditions: Wet and dry
Capacity: 100ml
What we like about it: It's affordable and runs clean.
What we don't like about it: Longer landline time, not for those in a hurry.
Fenwick's Chain Lube is a clean-running, long-lasting synthetic lubricant that is probably my favorite of all the space-age gear products I've tested to date. The very affordable price keeps it a consistent best seller, and it provides good running for my chain for those who are organized and ready to go.
The curing time is slow and not for those who are in a hurry. If you're in the habit of maintaining your bike again before you go out every day, rather than after every ride, we suggest you take a look at Muc-Off Hydrodynamic Lube (50ml) Deals. other than that, another part of you can just place an order to take it home.
How to choose the most suitable bicycle chain lubricant?
Wet Chain Lubricants and Dry Chain Lubricants
Do I need to lubricate my chain?
What exactly is the difference between them?
Dry lubricant
Wet lubricant
Which one should I choose?
Dry lubricant
Wet lubricant
Optimal chain lubricant for mountain bikes, gravel bikes, and trail bikes
The best chain lubricant for commuting
Wet Chain Lubricants and Dry Chain Lubricants
To that end, I'm going to help you with the question you're often asked about bike chain lubes: wet or dry lubricant? Understanding the difference between these two common lubes will help you make the right decision when purchasing bicycle chain oil.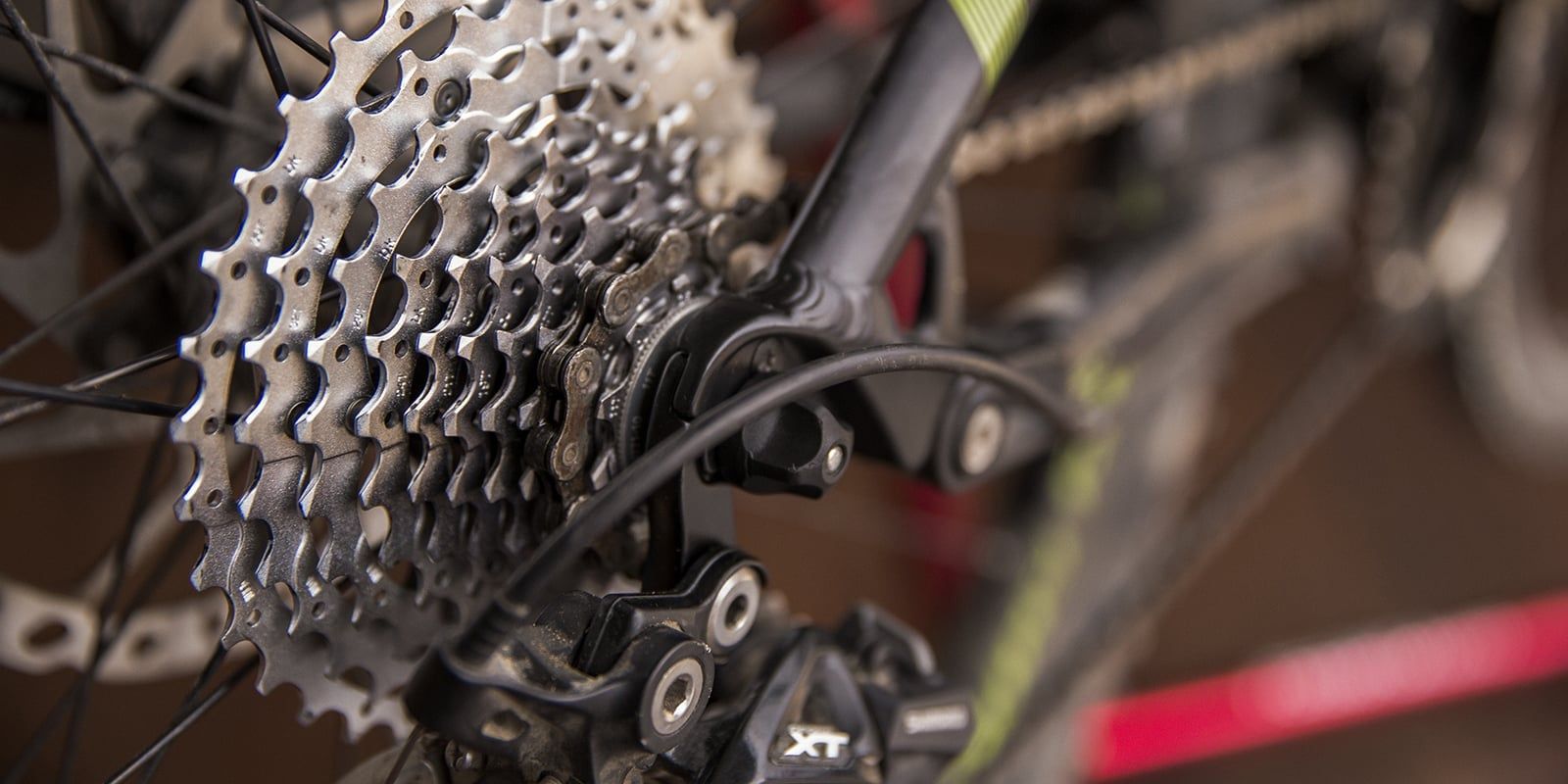 If you are wondering why you can't use WD40 or GT85 products, all I can say is that they can only be used properly after cleaning the bike and before they are properly lubricated. They have some lubricating properties and have many other uses at home, but they are not up to the job of protecting the bike chain.
Do I need to lubricate my chain?
It is aerodynamics and wind resistance that are often the biggest obstacles when riding. Friction in the drivetrain also affects overall drag, but the efficiency of modern drives is maintained at around 90-98%, depending on chain condition and other factors. After expert calculations, the efficiency impact of friction was found to be almost negligible.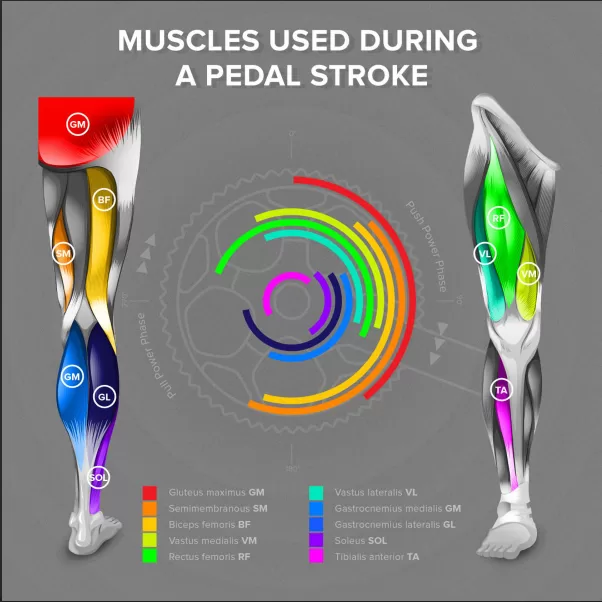 That said, we still recommend that you use chain lube to make sure your chain is lubricated and clean. Because while it may not help you go faster (or at least not much), it will make your chain last longer and not rattle. There is nothing more annoying than a "noisy" chain.
What exactly is the difference between them?
Dry lubricant: It comes out of the bottle wet, and is usually a fast-flowing liquid. But once it dries down, it leaves a film of wax on the chain. It is this wax that forms the necessary lubrication; the liquid is simply a carrier for the wax.
Wet lubricant: As its name implies, it is usually a slow-flowing thick liquid and sticks to everything it is applied to. It remains a liquid on the chain and does not solidify.
Which one should I choose?
Dry lubricant: Which lubricant you choose depends entirely on your riding conditions and your maintenance habits. Dry lubes do not attract dirt easily, so it is a better lubricant for dry conditions.
But the downside is that it usually doesn't last as long as wet lube. So if you want to go for a short ride on dry roads in sunny weather, dry lube is a good choice. It has the benefit of keeping your drivetrain perfect and clean, you just need to remember to reapply it more frequently. If you want to keep your bike in tip-top shape and are happy to clean and maintain it regularly, then dry lube is the right choice for you. This is because it will be much less likely to attract dirt and keep you running sweetly.
Wet lubricant: This lubricant is more durable and adheres better to the chain when riding in the rain, making it a good year-round choice for American cyclists. Because it's more durable, it doesn't need to be used as often and is suitable for longer rides.
The downside is that if you use it too much, it can be messy and thicken your chain. And because it's wet, it will attract road grime and grit. You will need to clean your bike more often. Wet lubricant is for riders who don't want to check and lubricate their chain regularly because you can go hundreds of miles between applications of lubricant.
Optimal chain lubricant for mountain bikes, gravel bikes, and trail bikes
Again, waxes are the reigning champions of keeping the driveline well-lubricated and clean of contaminants. As contaminant levels increase dramatically, dry lubes that keep dirt and dust out of the driveline will perform best. It is for this reason that we recommend the use of waxed lubes in drip form or immersion wax chains.
Again, rotating multiple waxed chains is the best solution. According to their tests, drivetrains lubricated with wet lubes attract so much contamination that they can cost you 15 to 20 watts of power and cause a lot of wear and tear.
Mountain bikers who don't want to clean their bikes after every wet ride may prefer to use a standard wet lube. But remember, not cleaning your drivetrain regularly can have a detrimental long-term effect on the life of your components.
The best chain lubricant for commuting
Commuters like Alex just want to ride with a minimum of fuss, so a standard wetter is probably the best option. However, you need to get a handle on cleaning to prevent parts from wearing out quickly.
For commuters, we recommend a standard wet chain lube and a good fender with effective mudguards. And, we always recommend that you keep your bike as clean as possible. Topping up the chain lube after a wet ride will at least prevent corrosion.
However, the benefits of waxing lube, especially dipping and waxing, far outweigh the negative effects on commuters. To be fair, not everyone will have the inclination or patience to do so. After all, absolute efficiency and cleanliness are certainly not as important to most commuters as your bike's ability to last for weeks without needing a wash after being driven in any weather.
Commuter bikes may also have cheaper parts that cost less to replace, but we don't promote waste. Both in terms of money and the environment. If you do want to save money, the environment, and power, and are prepared to clean your chain after a wet ride, then a wax lube may also be the best answer here. However, in terms of all-day convenience, wet lube still wins out.
Conclusion
In this list, you can find two types of bike chain lubes at different prices. The choice depends on your riding environment and how often you take care of your bike. They can prevent annoying chain noises and extend the life of the chain very well. For this reason, we've found the ten best bike chain lubes for 2023, and there's one for you, whether it's for your environment or your budget.
If you want more reviews of cycling products, such as our 2023 Best Indoor Trainer, you can experience the joy of cycling without leaving home.
Finally, if you like our content, feel free to share it with your friends! If our content is helpful to you, you can click the email subscribe button below!