We use affiliate links and may receive a small commission on purchases.
The Trek 800 mountain bike was one of the first affordable mountain bikes produced by Trek, dating back to the 1980s.
Since then, the Trek 800 series has been constantly updated, with models such as the Trek 800 sport, Trek antelope 800, Trek 800 singletrack, Trek mountain track 800, and many more.
They still have the same frame design, with minor differences in the component combinations. This is a comprehensive review of the Trek 800 from Best Bike Select.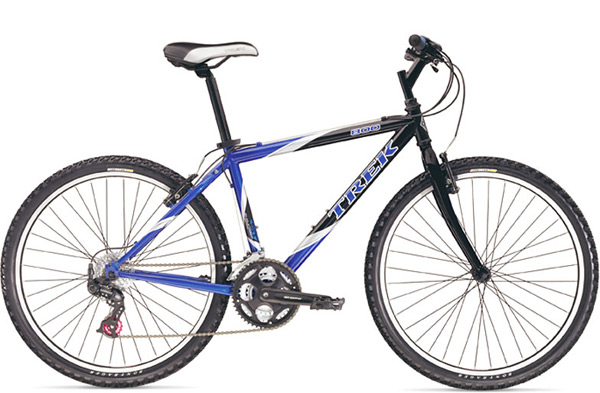 What are the features of the Trek 800, what are the pros and cons of the Trek 800, and what are the Trek 800 sport specifications?
What bikes are available for replacement? I will answer these questions one by one.
What are the features of Trek 800?
Sturdy steel frame (4.5/5)
The Trek 800 is built with a strong steel frame. Some reviews mention that they have been riding them for over ten years and that, while some parts have been replaced, the frame is still intact.
Early steel frame, low-cost construction, but strong and resistant to damage. It was widely adopted by bicycle manufacturers at the time.
After 1990, the aluminum frame became popular, but it was only available as a mid-range bicycle with a low retention rate.
The Trek 800 sold for around $300+ at the time, which wasn't a high-end price, and it did a good job of keeping the bike stiff while riding, as well as keeping that feature in place for future use.
The aluminum frame is less fortunate; it can suffer from metal fatigue and shorten the life of the bike, but it is lighter and more comfortable to ride.
Speed number (4.0/5)
Because of the design of multiple versions of the Trek 800, but on balance they are between 18-24 speeds, the speed number is more than enough.
Can adapt to different terrain riding, low to medium Shimano accessories, sturdy enough. Riding 2000 miles without any problems.
26 x 1.95 inch narrow tires (3.5/5)
The entire Trek 800 lineup has 1.95″ wide tires. 26″ tires are slightly smaller than today's popular 27.5″ and 29″ tires.
So when riding in the mountains, it can't do true mountain riding. But it is indeed a mountain tire and has more grip than a normal bike tire.
Alloy Pull Cable Brakes (3.5/5)
The V-brake with alloy pull cable in line with the color of the times is not expensive to build but has a good braking effect and average braking travel.
Advantages and disadvantages of Trek 800
Advantage
Affordable price
Multiple speeds
Sturdy and robust
Mountain tires
V-shaped brakes
Disadvantages
No suspension
Tires are narrow
Steel frame rusts easily
Plastic pedals
Trek 800 sport specifications
| | |
| --- | --- |
| Component Group | Mountain Mix |
| Pedals | Platform |
| Bottom Bracket | Shimano BB-CT92E, 116mm spindle |
| BB Shell Width | 68mm English |
| Chain | KAZ LR900, 1/2 x 3/32inch |
| Extensions | Not included |
| Spoke Brand | Stainless steel, 2.0mm straight gauge |
| Spoke Nipples | Brass nipples |
| Hubs Front | Kung Ten W55F, Rear: Kung Ten W5ER |
| Rims | Weinmann 519, 32-hole |
| Tires | 26 x 1.95inch Trek Connection |
| Frame Construction | TIG-welded |
| Fork Brand & Model | Trek |
| Cassette | 8-speed, 11 – 30 teeth |
| Crankset | Shimano Altus, 24/34/42 teeth |
| Rear Shock | Not applicable |
| Handlebar | Alloy MTB |
| Handlebar Stem | Steel |
| Headset | 1 1/8inch Victor VP-H992W |
| Saddle | Velo |
| Seatpost | Aluminum micro-adjust, 27.2mm diameter |
| Brakeset | Lee Chi ProMax MV-33 linear-pull brakes, Lee Chi LV77E levers |
| Fork Material | Chromoly, unicrown crown |
| Frame Tubing Material | Chromoly seat tube/hi-tensile steel |
| Shift Levers | SRAM ESP 5.0 |
What models are included in the Trek 800 series?
Trek antelope 800
This is one of the first Trek 800 mountain bikes on the market today. They are also difficult to find on used bike platforms these days, and the price is very low, making it popular among the first mountain bike riders.
The steel frame and alloy disc are the best examples of the new Trek 800, which will be released later.
Simultaneously, the Trek antelope 800 has a stellar reputation. Some riders were able to ride it when they discovered it in their warehouse, with only minor parts to replace.
At the time, a 3X5 speed configuration was also a more multi-speed mountain bike. However, the Trek antelope 800 lacked suspension.
The mountain riding experience isn't particularly good, but because the price isn't prohibitively expensive, it's more commonly used as a commuter bike.
Trek mountain track 800
The Trek track mountain bike can be seen with very little information and may have been classified as a Trek 800 sport, but this is the first step in defining the Trek mountain track 800 as a mountain bike, despite the fact that it still lacks suspension.
The Trek mountain track 800 improves on the original's comfort and uses Chromoly, unicrown crown to reinforce the frame's strength. It is also limited to light trail riding due to the lack of suspension.
Trek 800 sport
The Trek 800 Sport was introduced in 1996 and is now the most well-preserved Trek 800 model.
The Chromoly body, Trek 800 rigidity, Hi-tensile steel fork, and current triathlon configuration are all optimized on the basis of the 1996 version.
Because it lacks a fork, it is not very comfortable for general mountain riding or riding on bumpy roads, but the narrower tires allow for acceleration when riding on gravel roads.
Related Questions
What is the current value of a Trek 800?
Older bikes will exist for collectors to enjoy and to do used bike swaps. The value of a Trek 800 will be determined by the condition of the bike.
If it is 95 years old, looks new, has no broken parts, and is in exceptional condition, expect it to be worth $106-$109.
75 new. There are minor scratches, but none of the parts have been damaged, expect $100-$103.
50 percent new. If there are scratches, but in repairable condition, and also in warranty condition (repair does not cost anything), then the estimated value of such Trek 800 mountain bike is $92-$94.
3 years old. A Trek 3500 with some parts in need of repair or replacement, or with major cosmetic defects would be worth $66-$68.
Of course, these are all estimates!
How much does the Trek 800 weigh?
The Trek 800 sport weighs about 29 lbs. the Trek mountain track 800 weighs about 30 lbs. the Trek antelope 800 weighs about 33 lbs. Because there is no shock fork, it is similar in weight to a steel road bike.
What is the weight limit for the Trek 800?
The weight limit is 300 lbs (136 kg) for cargo plus the weight of the person.
What frame sizes are available for the Trek 800Sport?
Men's style: 13″, 16.5″, 18″, 19.5″, 21″, 22.5″.
Women's style: 13″, 17″, 18″, 20″.
What are the bikes that can replace the Trek 800?
Trek 820 mountain bike VS Trek 800
The same Trek 8 series mountain bike from ten years ago. But they are ten years apart.
Both the Trek 820 and Trek 800 have steel frames, but the Trek 820 2022 uses Trek Custom Steel, which adds weight while retaining sturdiness.
The Trek 800's 21 speeds are the same as the Trek 800's in 2002. The alloy cable pull brakes are the same. The tire width has been increased slightly, but not significantly.
Except for the addition of a shock fork, not much has changed as a replacement for the Trek 820. The Trek 820 mountain bike is a good entry-level mountain bike that is still reasonably priced.
Learn more: Is The Trek 820 Mountain Bike Really Suitable For Newbies?
Trek Marlin 4 mountain bike VS Trek 800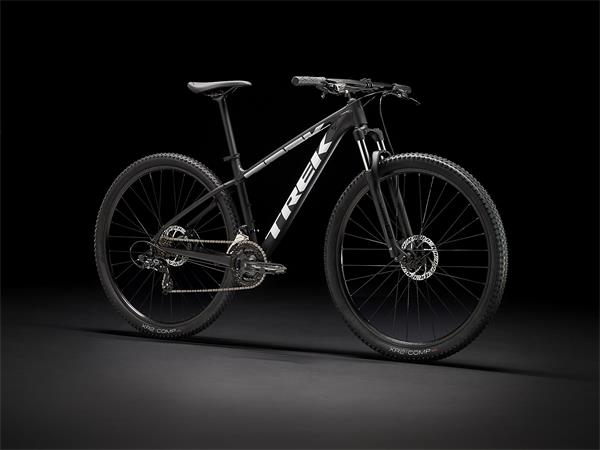 For a lot of money, the Trek Marlin 4 could be called the Trek 820 (and I'm not the only one who thinks that).
The Trek 800 does not have subtle internal alignment, aluminum frame, or mechanical-disc brakes.
There are two styles of frames for men and women, so couples who like to ride together can choose together. There are 21 riding speeds to accommodate more terrain, as well as a lighter weight of only 30.82 pounds.
The Trek Marlin 4 is ideal for comfortable commuter rides as well as occasional mountain rides.
Learn more: 2023 Trek Marlin 4 Review -Best Entry Level Mountain Bike
Gravity FSX 1.0 Full Suspension Mountain Bike VS Trek 800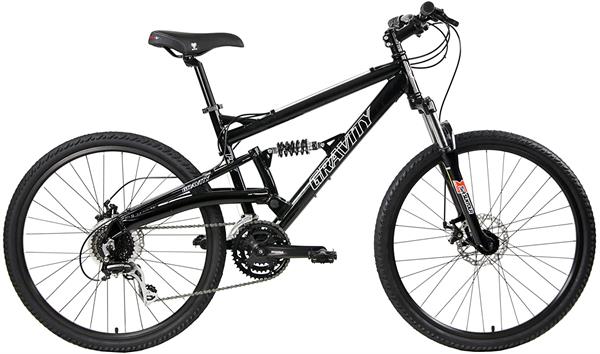 The Gravity FSX 1.0 is a dual-suspension mountain bike. The aluminum frame is easy to maintain, and the body is not overly heavy. The Trek 800 has the same 26″ tires as the Trek 800, but with a 2.1″ tire width.
The dual suspension improves shock absorption and stability on rough trails, making it a popular and comfortable mountain bike for beginners.
However, riding with full shock will be more difficult.
Final Verdict (4.0/5)
The Trek 800 bicycle has been out of production for many years, but its enduring durability continues to earn high praise from my father.
Trek mens mountain bike suitable for light off-road, sturdy body, can accompany the rider for more than 10 years. Affordable price, Trek quality mountain bike, or trustworthy. In short Trek 800 is a good mountain bike.
If you want to learn more about Trek mountain bikes reviews, you can follow us as we will bring more interesting content.
Related Videos
Related Reading
Is The Trek 850 A Good Mountain Bike? [Trek 850 Review]
Is The Trek 830 A Good Mountain Bike? [Trek 830 Review]