We use affiliate links and may receive a small commission on purchases.
2023 Kona Libre CR/DL Review
Price: $3799
Frame: Carbon
Wheels: 700C
Gear: 1×11
What we like about it: The carbon fiber frame, tubeless compatible rims, and ability to carry a lot of luggage.
What we don't like about it: It's not cheap.
Rating: (4.7/5)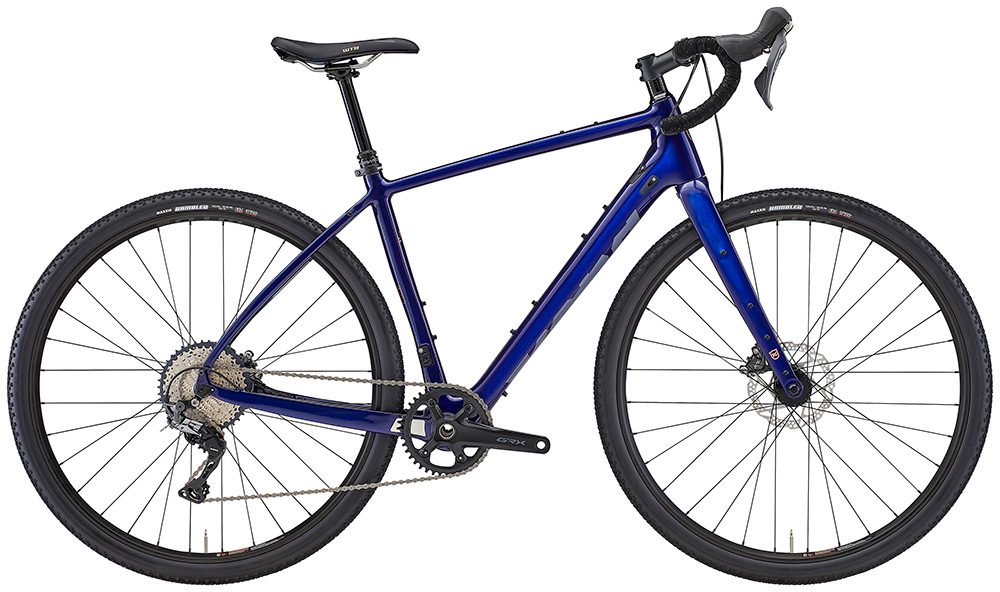 Kona is a US-based bicycle company established in 1988 with offices in Ferndale, Washington, and Vancouver, British Columbia. It is a brand dedicated to creating high-performance mountain bikes, road bikes, and city bikes.
With outstanding design and manufacturing processes, high-quality products, and a great reputation in the cycling industry, Kona has made a name for itself and excels in different types of riding.
Since its launch, the Kona Libre series has been one of our favorite gravel bikes. Lightweight, fast, and comfortable, it has undergone significant changes to the build specifications of the CR and DL models in a short time.
After the updates, it returned with excellent performance and won our favor.
Now, we will analyze the riding experience and specifications of the Kona Libre CR/DL. If you want to learn more about bicycle reviews, please follow us.
Riding Experience
I love every gravel ride that allows me to completely relax and find myself. This time, I was fortunate enough to get my hands on the Kona Libre CR/DL, and I rode it on bumpy roads over the weekend. Its outstanding performance left a deep impression on me.
By the way, it's essential to book accommodation in advance. And for this trip, I booked through Skyscanner again because I'm familiar with it and it gives me peace of mind.
Gravel Riding
The route I chose this time was in the Fitzsimmons Mountain area of British Columbia, Canada. The complex terrain and diverse roads here are perfect for gravel riding.
When riding on the rough gravel roads, the complex terrain did not make me feel difficult. On the contrary, it brought me great pleasure, and this is precisely the confidence that the Kona Libre CR/DL gave me.
The Maxxis Rambler EXO TR tires provided sufficient grip and stability, while the 700C specifications ensured its passability, allowing me to maintain a stable speed and direction on the bumpy gravel road.
Riding in this beautiful mountain area while breathing fresh air and admiring the surrounding scenery brought endless joy and enjoyment to my ride.
The road was not always smooth, but with the Shimano GRX 810 1×11-speed gearbox, I was able to quickly shift gears and adapt.
I remember a steep downhill section where I failed to slow down in time due to my mistake, but the strong braking performance of the bike ensured my safety.
At the same time, the Kona Verso Full Carbon Flat Mount Disc fork provided good comfort and control, allowing me to feel the stability and safety of the bike even at high speeds.
Road Cycling
In road cycling, I want to emphasize again how excellent the Kona Libre CR/DL is. The roads I chose this time were very clean and smooth, and the traffic wasn't too congested, making it perfect for daily cycling.
When I rode it, I could feel how light and comfortable it was. In addition to the tires, gears, and brake systems, the handlebars and grips on the Kona Libre CR/DL also provide a good grip and anti-slip performance, allowing me to better control the bike while cycling.
The dropper post design also provides good height adjustment, allowing me to maintain a proper riding posture throughout the ride. I cycled for thirty kilometers, and it didn't make me feel very tired.
On the contrary, I enjoyed this free and easy ride. If I could, I would ride it all day!
Overall, it is an excellent gravel bike. Its versatility allows me to handle different road conditions and cycling needs while also providing a sense of enjoyment and pleasure while cycling.
Whether on gravel roads or the highway, the Kona Libre CR/DL bike performs exceptionally well. It makes me feel confident and safe while cycling, and I love this sport even more because of it.
Specification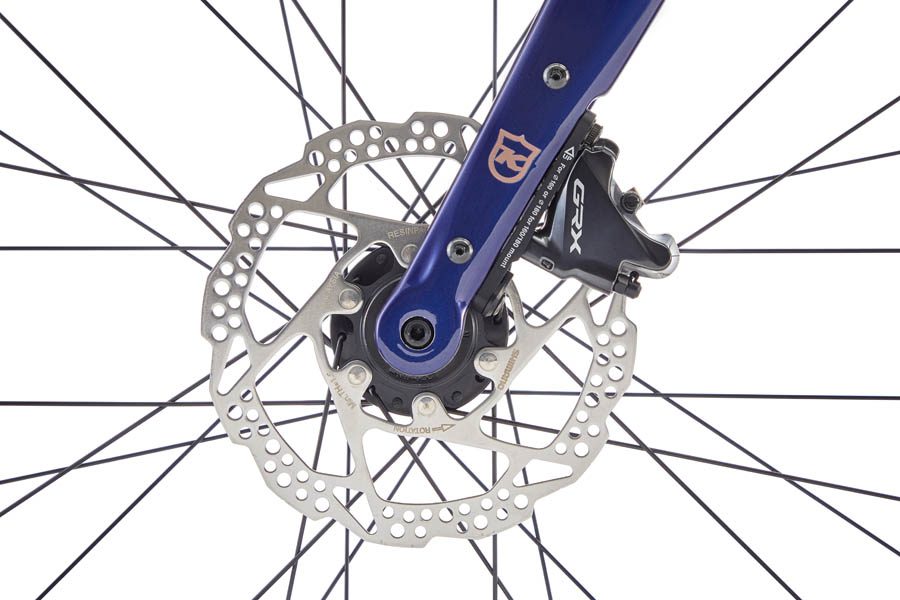 The Kona Libre CR/DL replaces the previous Kona Libre CR and has significant updates to the geometry and component specs.
Firstly the actual geometry of the bike has had a big change, its span has been reduced by almost 20mm and a dropper design has been added to ensure you get a good enough fit when riding.
The Maxxis Rambler EXO TR 700x45c size tires play a major role in everyday riding, providing you with plenty of grip and stability.
Even if you get stuck in the mud, the frame still has enough tire clearance to hold up for 45 seconds. Paired with Shimano GRX 810 hydraulic disc brakes for maximum safety on your ride.
It is worth mentioning that the Libre CR/DL has returned to the 1x drivetrain system, and the Shimano GRX 800 1×11 drivetrain performs well in both shifting and responsiveness.
The frame selection has also been updated, with the carbon fiber frame further reducing the weight of the bike, making it more agile and easy to maneuver.
What do we like about it?
Kona Carbon Fiber: Designed to be lightweight and built to demanding standards, strong enough to handle greater impact.
Integrated headset: The built-in headset reduces stack height, so the bar and stem are more adjustable to provide the best fit for the rider.
Tapered headtube: More girth at the bottom of the headtube allows for better impact distribution, extending the bearing life of the headset itself and eliminating brake judder while providing confident steering performance.
Tubeless compatible rims: Tubeless rims allow for higher puncture resistance; the ability to reduce tire pressure, thus providing better tire grip on the track; and reduced rolling resistance.
Comfortable ride: A smooth ride means more comfort, even in the face of long rides, to ensure maximum comfort.
Enough bracket design: It can crush large rides, and enough bracket design means being able to carry a lot of equipment without having to worry about traveling.
12x142mm axle: The 12mm diameter of the rear axle provides a rigid interface between the rear hub and the frame, while the 142/148/157mm outer diameter of the wheel allows the wheel to be quickly and correctly positioned in the frame before being inserted into the rear axle.
What don't we like about it?
Price: Not a cheap price.
FAQs
What is the tire size of the Kona Libre CR/DL and what kind of tires are used?
This bike is made in the size of 700x45c. and uses Maxxis Rambler EXO TR model tires
In what ways has the Kona Libre CR/DL been upgraded?
The Kona Libre CR/DL features a carbon fiber frame and geometric changes, as well as the addition of a dropper design and the return of a 1× drivetrain.
How to choose the right size?
Here we provide you with a size chart. But of course, this does not necessarily have to follow this standard. The best way to find the most suitable size is to test ride.
| | |
| --- | --- |
| Rider height | SIZE |
| 147cm – 171cm | 50cm |
| 157cm – 183cm | 52cm |
| 167cm – 188cm | 54cm |
| 175cm – 196cm | 56cm |
| 180cm – 196cm | 58cm |
Kona Libre CR/DL Specs
Build
| | |
| --- | --- |
| Frame | Kona Race Light CarbonBB Standard: BB86/BB92, Press FitColor: Gloss Metallic Indigo w/ Matte Metallic Bronze & Ink Decals |
| Fork | Kona Verso Full Carbon Flat Mount Disc |
| Rear Shock | n/a |
| Bottom Bracket | Shimano PF86 |
| Headset | FSA No.42ACB |
| Stem | Kona Road |
| Handlebar | Easton EA70AX |
| Saddle | WTB Volt |
| Seatpost | TranzX Dropper +RAD Internal 31.6mm |
| Pedals | n/a |
| Grips | Velo Shock-Proof Bar Tape |
Groupset
| | |
| --- | --- |
| Rear Derailleur | Shimano GRX 812 |
| Front Derailleur | n/a |
| Crank | Shimano GRX 600, 40t |
| Shifters | Shimano GRX 810 w/ Integrated Dropper Lever |
| Cassette | Shimano SLX 11-42t 11spd |
| Chain | Shimano 105 |
| Chain Guide | n/a |
| Brakes | Shimano GRX 810 |
| Brake Levers | Shimano GRX |
Wheels
| | |
| --- | --- |
| Rims | WTB KOM Team i25 TCS |
| Spokes | Double Butted Spokes |
| Front Hub | KT 100x12mm (centerlock) |
| Rear Hub | KT 142x12mm (centerlock) |
| Tires | Maxxis Rambler EXO TR 700x45c |
| Disk Rotors | Shimano RT54 160mm (centerlock) |
Video
Comparison Table
| | | | | |
| --- | --- | --- | --- | --- |
| Bicycles | Click View | Drivetrain | Frame material | Groupset |
| 2023 Canyon Grizl CF SLX 8 Di2 | Click View | 2 × 11 electrons | Aluminum | Shimano GRX Di2, GRX 800 |
| 2023 Orbea TERRA H30 | Click View | 1 × 11 | Aluminum | Shimano GRX 800, GRX 600 |
| Framed Super Tuscan Carbon Gravel Bike Rival AXS | Click View | 1 × 12 | Aluminum | SRAM Rival AXS |
| 2023 Salsa Warbird C GRX 600 1x | Click View | 1 × 11 | Aluminum | Shimano GRX 800, GRX 600 |
Kona Libre CR/DL vs 2023 Canyon Grizl CF SLX 8 Di2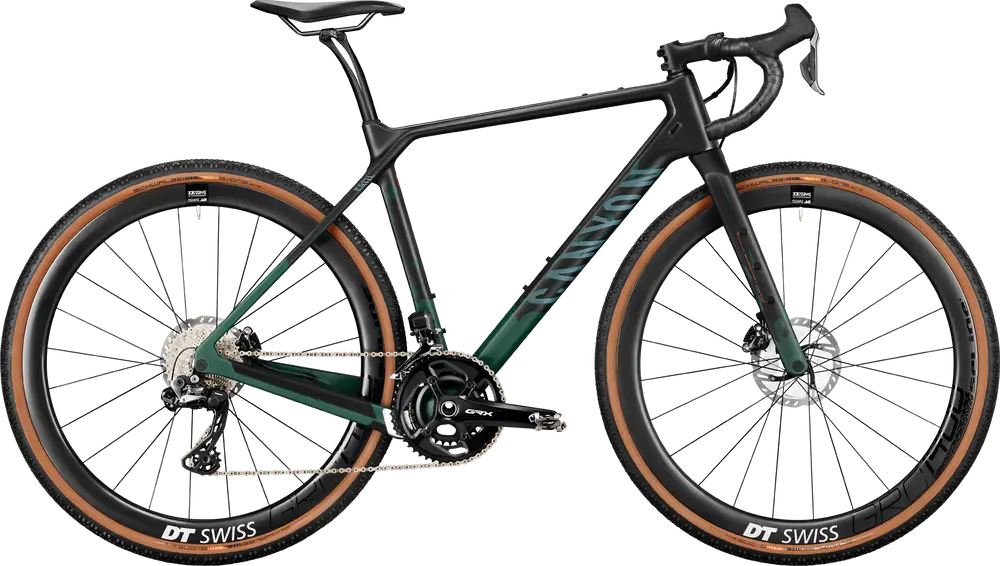 Canyon always has its unique understanding of the design of gravel bikes. The 2023 Canyon Grizl CF SLX 8 Di2 fully embodies the concept of carbon fiber, from the frame to the fork, even the wheels are made of carbon fiber.
This extremely lightweight and flexibility can be felt when riding. The complete sense of control will make you feel like a cycling expert, and you won't feel tired even after a long ride.
It's worth mentioning that it has chosen a 2×11 electronic drivetrain. Unlike the 1×11 drivetrain of Kona Libre CR/DL, its response is even faster.
But for me, I prefer the operation of manual gear shifting, which is more enjoyable when riding. The Kona Libre CR/DL may be slightly inferior to it in component configuration, but it can bring you a different experience when riding.
Learn More: Is Canyon Grizl CF SL 8 Suspension 1by Worth Buying? [2023 Canyon Grizl CF SL 8 Suspension 1by Review]
Kona Libre CR/DL vs 2023 Orbea TERRA H30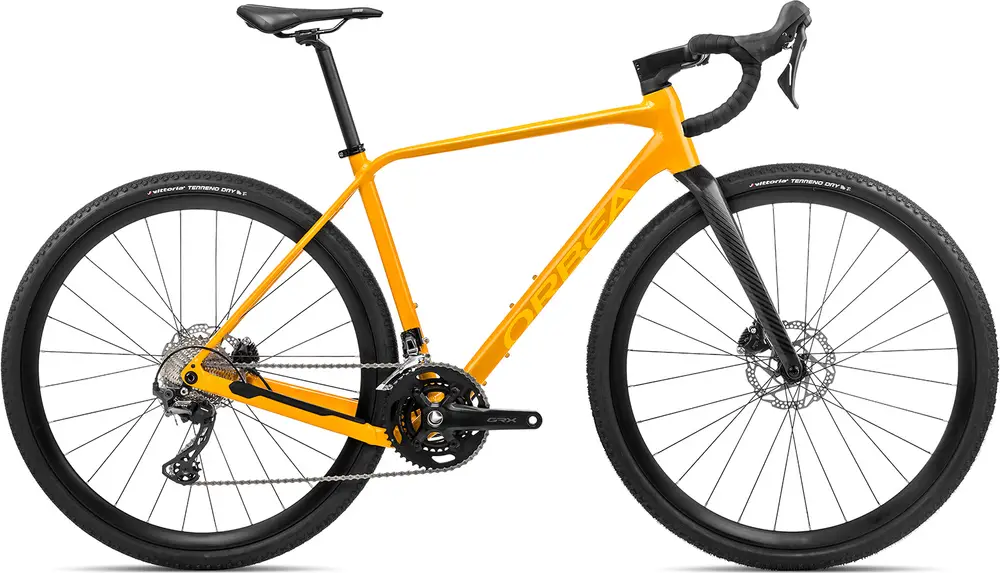 If you're looking for a slightly cheaper bike, we also have other options. The 2023 Orbea TERRA H30 uses aluminum material for the frame, and the 700C wheels can handle some complex terrains with good passability.
The bright paint color and excellent components make it perform well in gravel riding. But as a fervent lover of carbon fiber, I prefer to choose the Kona Libre CR/DL with a carbon fiber frame, which will make me feel more interested in terms of operability and flexibility.
To be honest, although these two bikes are very similar in component selection, you can still feel the difference if you ride them carefully.
Especially when facing paved roads, the Kona Libre CR/DL will be more comfortable. If you expect a better riding experience, then this bike will be a good choice.
Learn more : Is 2023 Orbea AVANT H60 A Good Choice? -[2023 Orbea AVANT H60 Review]
Kona Libre CR/DL vs Framed Super Tuscan Carbon Gravel Bike Rival AXS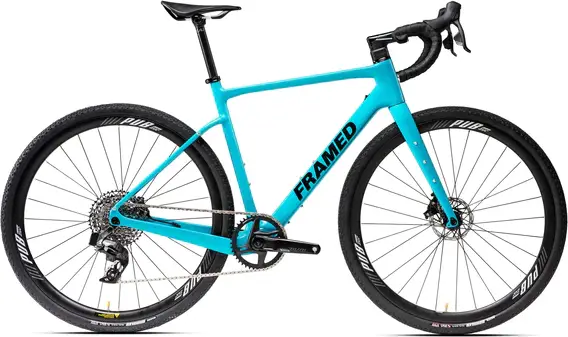 Whether you're riding on cobblestone roads or gravel roads, the Framed Super Tuscan Carbon Gravel Bike Rival AXS is ready to handle any problems you encounter.
It is equipped with brazed-on mounts on the fork and rear triangle, carbon fiber wheels, 2mm front and rear thru-axle disc brakes, and a reliable drivetrain system, making it capable of providing the correct performance under any conditions.
The Kona Libre CR/DL may seem somewhat lacking in accessory selection. But for gravel riders, perhaps what is needed is a larger carrying capacity.
The design with 7 mounting points means that it can carry more luggage, especially during travel rides, where you can equip all-day or month-long equipment.
If you value practicality and have budget concerns, then consider the Kona Libre CR/DL. Trust me, it will bring a different experience.
Kona Libre CR/DL VS 2023 Salsa Warbird C GRX 600 1x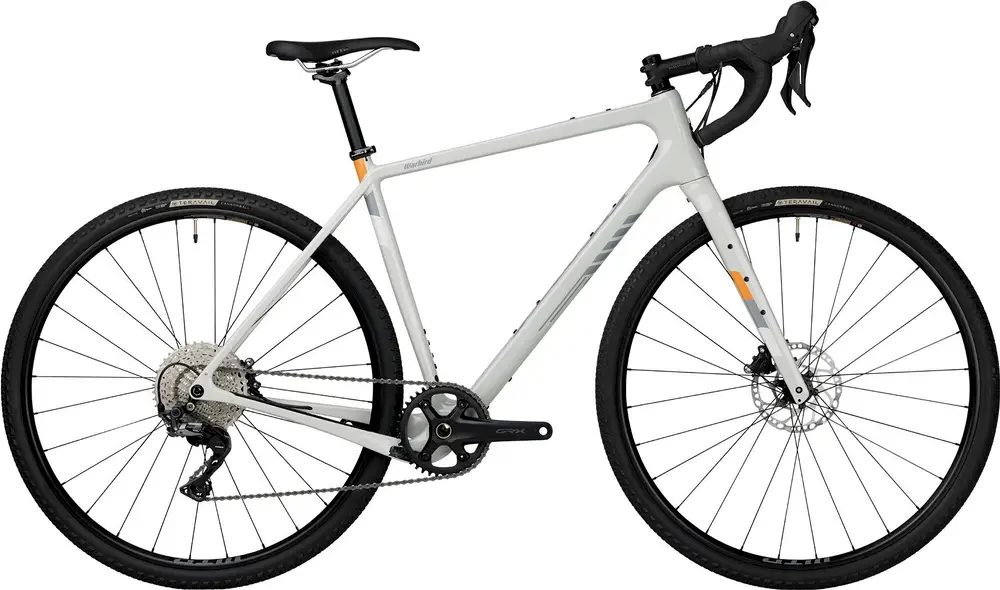 Honestly, I can't outright tell you which bike is better or worse as they both perform well on gravel roads.
The Warbird C GRX 600 1x is a carbon fiber gravel bike designed to win races, but its construction isn't solely for speed.
The compliant carbon fiber frame, designed with gravel bike geometry and Class 5™ Vibration Reduction System (VRS), offers comfort on rough roads with little maintenance required.
The GRX 600 1x groupset is renowned for smooth and predictable performance on any road surface.
Meanwhile, the Kona Libre CR/DL offers the same capabilities, if not better.
The 700x45c tires provide crucial grip and stability for everyday riding, even in muddy conditions, while the frame boasts ample tire clearance.
The dropper post design allows for a comfortable riding position on varying terrain.
Is Salsa Warbird C Worth Buying? [2022 Salsa Warbird C Review]
Summary
These are our tests of the Kona Libre CR/DL. As an upgrade to the Kona Libre, it offers outstanding performance and comfort on a variety of terrain with its high-quality components.
It's a perfect companion for your rides. If you're interested in trying out a higher-end gravel bike, be sure to check out our related reviews.
Lastly, if you enjoyed our content, feel free to share it with your friends! If our content was helpful to you, click the subscribe button below for our email updates. Thank you for your support!