We use affiliate links and may receive a small commission on purchases.
Trek CrossRip 1
Price: $1099
Frame: Aluminum alloy
Tires: 700x32c
Gear: 2×9
What we love about it: Lightweight alloy frame with a tubeless-ready economical road bike with a Blendr compatible stem for a clean and simple build.
What we don't like about it: It's slightly heavier than a full carbon fiber body, and doesn't provide a high-speed experience for race riders.
Rating: (4.6/5)
Trek CrossRip1 is an economical and practical road bike. Although it is a 2017 version, it is still very friendly among users. This is inseparable from the blessing of its own quality.
Today, we can still see this bike on the Internet figure. The silver 200 Series Alpha Aluminum w frame is not afraid of the rough environment, and the simplicity of internal wiring makes maintenance easier, making the Trek CrossRip 1 have a variety of uses, can travel through urban and rural areas, and can walk on roads and gravel roads, creating a belongs to its unique possibilities.
The largest size 38c tires have strong rolling pressure and grip. The best sign of sincerity is the 2×9 drivetrain with a wider range of speed options. In general, through our tests, I think that combined with various functions, the overall performance of the Trek CrossRip 1 is not inferior to that of a higher-level model.
Next, we break down the Trek CrossRip 1's road performance, key features, components, and specs, and how it compares to previous versions.
Related Reading: Trek Crossrip Elite Review: Classic Without Being Outdated
Real Experience
Part Ⅰ
The Trek CrossRip 1 is often referred to by us as the cross ripper. The narrower tire thickness of the Rugged Tubeless Tire Combination 32c is capable of zipping through crowds on commuter routes. The wider range of the dual powertrain 2×9 speed range also adds to the acceleration. But don't underestimate the Trek CrossRip 1's capabilities. It can adapt to urban roads as well as country trails. Thanks to the lightweight aluminum frame, which is more wear-resistant, the internal wiring also makes the whole body simple and efficient, and the maintenance cost is lower, making it quickly adaptable to the wild environment.
Why is the Trek CrossRip 1 better for beginners? Because of its very thoughtful design, it comes with removable fenders and added accessories like a rack Blendr compatible stem. We can add lights and phone mounts, you just want to ride it, and you can create more possibilities! Let's go! The more stretched frame geometry makes riding more relaxed and easy, and enjoy riding freely without any burden.
Part Ⅱ
Of course, it cannot be ignored that there is a little imperfection behind the ultra-high cost performance. All-carbon brazed bodies are now more popular. However, the price will be higher. We found the Bontrager Evoke 1 saddle to be quite comfortable over two weeks of riding. During the period we passed a trail full of gravel and weeds, and also shuttled through the rain, but were satisfied. I think this is due to its 700 x 32c tires, which have a relatively strong grip, and the performance of tubeless tires is also relatively good against friction.
But there is also a small problem. We tested the performance uphill and found that it was a bit of a drag due to the rather wide 71.0 seat angle and 24.58 lbs all-aluminum body. But it is undeniable that this also means that it is more confident when going downhill!
Road Performance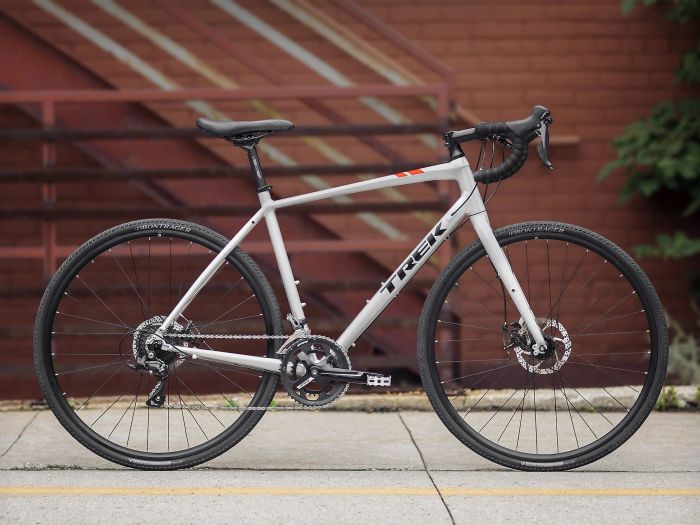 Part Ⅰ
I'm not content with the Trek CrossRip 1's performance on some smooth roads in the city. Although I think it could get an A, for example, those brief green passes that force us to speed up as we traverse the city every day.
Surprisingly, the Trek CrossRip 1's acceleration response is good because of the dual 2×9 drivetrain. Coupled with its moderately sized 700x32c tires, you won't be annoyed at the time waiting at the intersection.
Part Ⅱ
Don't forget, commuters need to carry a lot of things every day, such as various books and drinking glasses, portable stands have become an essential match.
In addition, I love to enjoy the scenery on the river bank, and the road conditions when inevitably close to the berm are also worth considering and paying attention to.
Slippage and banked rides put the Trek CrossRip 1 to the test, but fortunately it solved my concerns very safely and efficiently. Both because of the reason I ride all year round, and the TRP Spyre C 2.0 mechanical disc brakes on top of the handlebars.
I mean: when you don't have to bend over, the brakes are easier and faster and stronger, and you don't need to worry about an emergency.
Part Ⅲ
Suffice it to say, I think the Trek CrossRip 1 has completely mastered city life, it's all about growing up to be a standard city lad.
So last weekend I took it to the edge of the city and gave him a tough scrimmage. It's a very risky section, like dangerous gravel, all kinds of weeds that can get entangled, and all kinds of hillsides with little jumps….
The first is the pesky gravel, the little gravel that always wears down the tires of hobby cyclists. Fortunately, my Trek CrossRip 1 is equipped with tubeless tires. It is stable without drifting, and there is no scene of gravel splashing. The rolling pressure is unexpectedly powerful!
Part Ⅳ
We're back on the weed road, and while these grasses would be beautiful in the park, it's not a good thing to be on the road.
However, for the Trek CrossRip 1, the cost-effective internal routing first avoids winding problems, and the pattern on the tires also prevents slippage. The weight of the body, which I have always complained about, has also become a weapon to suppress the grass.
Finally on the slopes, like I said before, it might not be as appealing to those looking for a light ride uphill, but it also makes for a decent amount of cushioning downhill. All in all, I think the Trek CrossRip 1 and I both passed a sweaty test at the same time.
Main Feature
Frame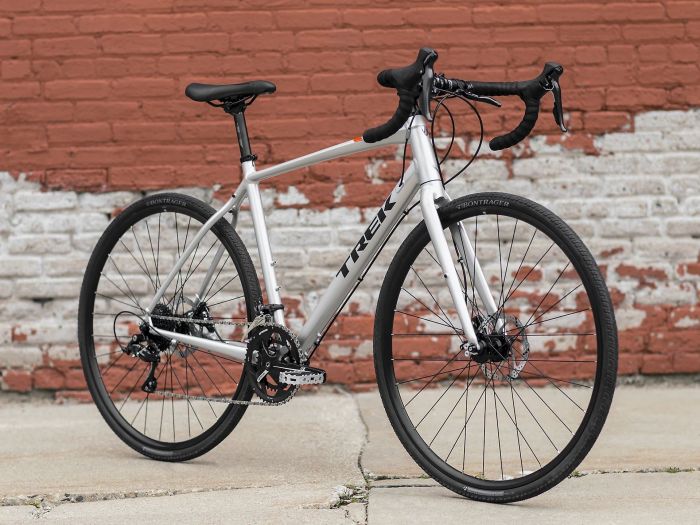 The Trek CrossRip 1 is an affordable road commuter bike.
Inevitably, the all-carbon brazed body is too expensive for it, so the Trek CrossRip 1 is also made of 200 Series Alpha Aluminum w/rack & fender mounts for weight reduction.
Another obvious benefit of this material is the low maintenance cost. You know, if you like to ride, you will not be satisfied with those streets in the city, and the unknown wild is also your essential check-in place.
In terms of color selection, for me personally, I am quite acceptable.
Silver looks more luxurious and modern, although these two points may be a little conflicting, but because the Trek CrossRip 1's artistic model can be well driven.
Of course, for people who like more bright, the choice is a bit single. However, this is also the characteristic of Trek. For the consideration of the public, there are often only a few choices in color.
Coupled with the introduction and neatness of the internal wiring, this car is still quite brilliant in terms of design gimmicks.
Geometry
Part Ⅰ
In terms of exterior geometry, the Trek CrossRip 1 doesn't have a whole lot to unfold. However, the appearance of the Trek CrossRip 1 as a road bike is better than that of off-road bikes. Due to the 402mm reach and the relatively upright seat tube angle, it means it is very friendly to beginners!
Part Ⅱ
In contrast, its 700x32c tires can quickly adapt to the fast-paced life of the city and dexterously shuttle in the crowd. The 2×9 power system can also make you one step ahead and realize speed switching. Compared with other 1×9 models of the same price, dual power is a rare advantage. That's what I've been saying over and over again: the Trek CrossRip 1 is a great value for money!
Of course, if you are a freelancer, or even a painter or a writer, and you need a lot of field experience, you can also adapt 38c wheels, which are extremely helpful for you to roll over uncertain trails in the field. Remember what I told you, don't be afraid of all kinds of gravel and grass trails, the Trek CrossRip 1 is completely drivable, have confidence in it!
Part Ⅲ
I know some people will be a little concerned about the Trek CrossRip 1's 73.1 seat angle and 71.0 head angle, thinking that riding close to upright creates serious inertia on the descents and makes it hard for us to control.
But like I mentioned over and over at 24.58 lbs and his tall, well-patterned tires, these will help you take control on the descents!
Since I'm a lover of aesthetics, I don't miss the aesthetics of flat mount disc brakes. It better meets my stylish aesthetic requirements for a molded carbon bike, with a post-modern vibe to match the bike as an industrial product.
All in all, I'm enjoying the ride and I think every time I ride, I get noticed.
Components and Specifications
Bontrager Tubeless Ready Disc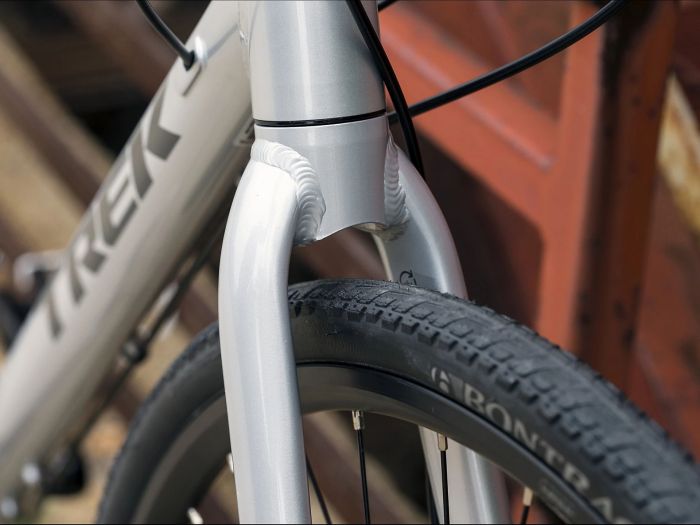 As a person who loves to ride, I also have more than five years of experience, and I have also dabbled in various grades of models. I think I am fair.
In the process of riding the Trek CrossRip 1, I felt the sincerity of being a road commuter. As far as tires are concerned, the cost of tubeless tires is greater than that with tubes, and the benefits are more than those with tubes.
For example, the degree of wear, tubeless tires have high resistance to sharp stones and branches due to their production process, and even small wounds have the function of self-healing. I don't think you have to worry about tires getting in bad shape, even if you have to ride a long distance every day.
Of course, another advantage is that tubeless tires will save you more effort during the ride. I think there is still some credit for the Trek CrossRip 1's responsiveness in urban commuting.
2×9 Drivetrain
The Trek CrossRip 1 is equipped with a dual power system, which is fully considered for urban riding.
Let's imagine the surrounding environment at ordinary times. As the scope of the city gradually expands, vehicles are crowded and people are crowded.
If your bike is like a sluggish person at this point, it's really unbearable. The 2×9 power transmission system will not have such worries, speed regulation and acceleration are more free, fast braking, sensitive, and easy to walk!
Will not let you be the one behind. Of course, not everything is perfect, and in terms of weight, yes, it does have a bit of an impact.
TRP Spyre C 2.0 Mechanical Disc
All tendencies are now that hydraulic braking is better because bikes are leaning towards a lighter feel.
But it is undeniable that the mechanical brake is also not inferior to the hydraulic brake system in terms of braking ability.
From the cost of the bike, mechanical braking is more economical and practical, which can save you a fortune.
Maybe it's not so good in aesthetics and technology, but don't forget that retro is also a trend. Back to the maintenance cost of the mechanical brake.
In my opinion, the maintenance cost of mechanical discs is much less than hydraulic discs. One of the reasons the Trek CrossRip 1 can be reassuring to ride in the city and outdoors is also because of the reliability of the mechanical disc.
I hope that when I'm on a mid-range trip, I'm enjoying the fresh air outside, and I don't want a sudden brake failure to spoil my spirits. A reliable and stable mechanical hard drive can relieve my anxiety.
Version Comparison of The Trek CrossRip 1
The 2018 Trek CrossRip 2 and Trek CrossRip 3 have some upgrades compared to the 2017 Trek CrossRip 1.
I carefully compared their data and found that although the 2018 Trek CrossRip 2 has a consistent wheel size of 700x32c, as far as the Trek CrossRip 3's 700x28c tires are concerned, the slender tires make a big difference in speed. benefit.
Although the slender tires also mean less grip and increased instability on downhill terrain.
At the same time, in terms of power system, Trek CrossRip 2 and Trek CrossRip 3 have made certain upgrades.
The powertrain of the Trek CrossRip 2 is 2×10, while the powertrain of the Trek CrossRip 3 is 2×11. Compared to the 2017 Trek CrossRip 1, which is also a dual powertrain combination, this improvement is not very noticeable relative to the speed of urban commuting riding.
On the 2018 Trek CrossRip 3 we also saw it change the brake performance to a more modern Shimano R785 hydraulic disc. Correspondingly, the prices of Trek CrossRip 2 and Trek CrossRip 3 have risen.
The trek CrossRip 2 is $1359 and the trek CrossRip 3 is $1889. In terms of overall performance and riding experience, I don't think it can convince some consumers.
Learn More: Trek Crossrip Elite Review: Classic Without Being Outdated
What do we like about it?
Great value for money road commuter bike, only $1099 can get you a road bike with a professional racing pedigree.
The 2×9 drivetrain allows riders to zip through city roads as well as country trails.
There are more scenarios, and I can drive freely on sidewalks and park trails.
The maximum size of 38c tires is powerful and the danger of rolling in complex environments.
Despite the harsh environment, the aluminum alloy body is durable.
By incorporating cable routing into the bicycle design, the maintenance cost is kept to a minimum.
Easily controlled speed and direction when descending.
Removable fenders and mounts, along with a Blendr-compatible stem, allow commuters to ride with ease without the burden of loading.
What do we not like about it?
Compared to the stylish full carbon fiber body, the aluminum body is still slightly heavy.
Mechanical brakes add relative weight to the body and are a bit behind the trend of hydraulic discs.
The color selection is monotonous, and users who like playful colors might mind the monotony of silver.
Compared
Cannondale Topstone 4 vs Trek CrossRip 1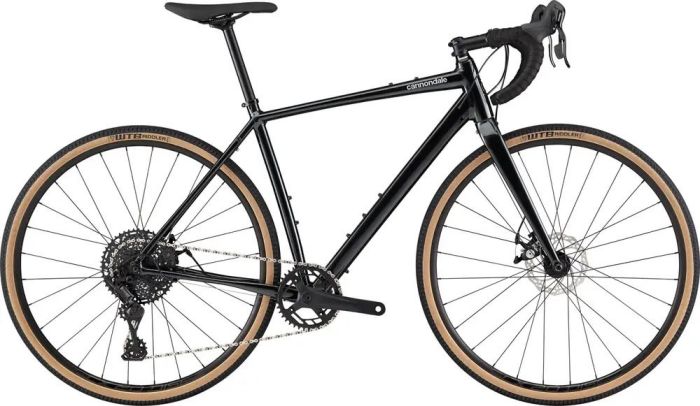 If you have a strong interest in the Trek CrossRip 1, then you will definitely be recommended to the Cannondale Topstone 4.
Although it is a road commuter bike of the same level, we can clearly feel the shortcomings of the Cannondale Topstone 4. For urban commuters, I think the most important thing is how fast and how efficiently we travel.
However, the power system of the Cannondale Topstone 4 has only one set (1×10), which cannot meet the riding speed very well.
The same Cannondale Topstone 4's 700x37c tires are stronger than the original 700x32c of the Trek CrossRip 1 in rolling, and in a certain sense, they will also be helpful for snow riding.
But it will also drag down its own speed and greatly reduce commuting and journeys.
And the Trek CrossRip 1 can replace tires up to 38c, which I think will make up for the lack of grip. So, although the Cannondale Topstone 4 is nearly $300 more expensive, it doesn't quite outperform the Trek CrossRip 1.
Learn More: 2022 Cannondale Topstone 4-Can It Give You A Fun Road Experience?
Trek FX 3 Disc Women's Stagger vs Trek CrossRip 1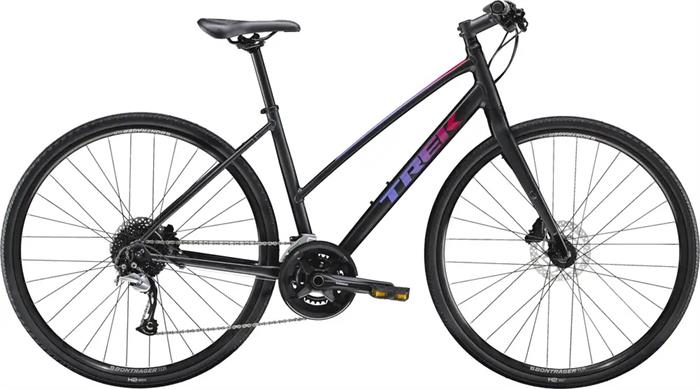 As the Trek FX 3 Disc Women's Stagger of the same brand, its price has a certain advantage over the Trek CrossRip 1.
Among them, the alloy body frame and 2×9 power system are also used, which makes the speed and wear resistance have basically the same characteristics.
But what I think most appeals to me about the Trek CrossRip 1 is its color. The Trek FX 3 Disc Women's Stagger is very bold with rose-red paint, which isn't a neat color, at least for me.
Second, the Trek FX 3 Disc Women's Stagger also has wider tires. I don't like the wide tires because they are so restrictive to my ride that I have a hard time navigating city streets, sidewalks, and passing park trails quickly.
Although the Trek FX 3 Disc Women's Stagger's 38c tires do provide better cushioning downhill than the Trek CrossRip 1's 32c tires.
Specialized Diverge Base E5 vs Trek CrossRip 1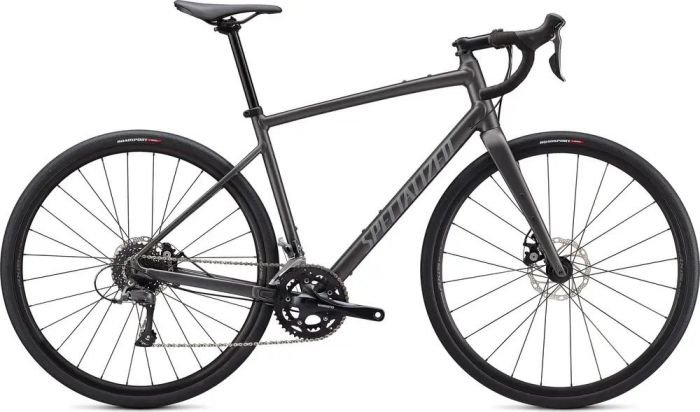 The Specialized Diverge Base E5 is unfairly priced in my opinion. For example: Compared with the Trek CrossRip 1, its 2×8 power system has a narrower speed adjustment range than the Trek CrossRip 1, and I have less room to play.
I hope this is a practical model, and while it may seem like a small difference to some people, the slightest difference can make a big difference in terms of ride feel and bike performance.
Imagine that the powertrain of the Trek CrossRip 1's 2×9 must be more responsive and efficient than the Specialized Diverge Base E5 on uncertain urban and country road riding. I'm also not entirely sympathetic to the Specialized Diverge Base E5's wider tires, which drag down the bike's travel.
Although the Specialized Diverge Base E5 has the same mechanical hard drive as the Trek CrossRip 1. But for some of the reasons above, I don't think the Specialized Diverge Base E5 is expensive at $300 to convince me.
Marin Muirwood vs Trek CrossRip 1
Marin Muirwood is also a road commuter bike with super cost-effectiveness. When comparing it with the Trek CrossRip 1, we found that Marin Muirwood has wide 42c tires that are not used very often these days.
It may be a little stressful for some people with smaller physiques, and they need to use more force to drive your bike during the climbing process of the wild trails. During my 2 months of using the Trek CrossRip 1, I have been in a state of freedom and ease.
To be sure, at $999, Marin Muirwood uses hydraulic disc brakes, which has to be said to be a funky, more techy upgrade. Of course, as a black lover, you may also prefer Marin Muirwood.
They have two blacks, one is Gloss Black and the other is Reflective Black. As with the Trek CrossRip 1, if you are a rider who prefers rich and dynamic colors, you may not like this monotony and choose a single color.