We use affiliate links and may receive a small commission on purchases.
We've selected 15 best women's bike saddles for your reference.
Nothing affects one's mood more than a sore butt while riding. Choosing the wrong saddle can lead to scrapes, saddle sores, and bruising, but most importantly it can still make your riding form go way down.
To find the best bike saddles for women, we researched and tested the riding experience of almost all female riders around us. In this article, we share the top products we found, including women's mountain bike saddles, road bike saddles, and general-purpose saddles for commuting.
The good news is that you can find the right saddle for you in the middle of it all. However, don't follow everyone else's opinion completely, one comfortable saddle doesn't fit everyone, and our advice is to go offline and experience it. Read on for our best saddles for women, and if you have some confusion about your choice, skip to the bottom to read through our selection advice and learn what you need to know before making your choice. If interested in the article, feel free to follow us
2023 Best Women's Saddle List
SDG Allure ($89.99)
Liv Approach ($70)
Specialized MIMIC ($325)
Fizik Luna ($91.5)
WTB Deva ($47.95)
ISM PN 1.1 SADDLE ($135.51)
Terry Bicycles FLX Saddle ($129.95)
Ergon SM Women ($89.95)
Terry Butterfly ($129.95)
Pro Stealth Carbon ($223.99)
SELLE SMP DYNAMIC ($230)
1. SDG Allure ($89.99)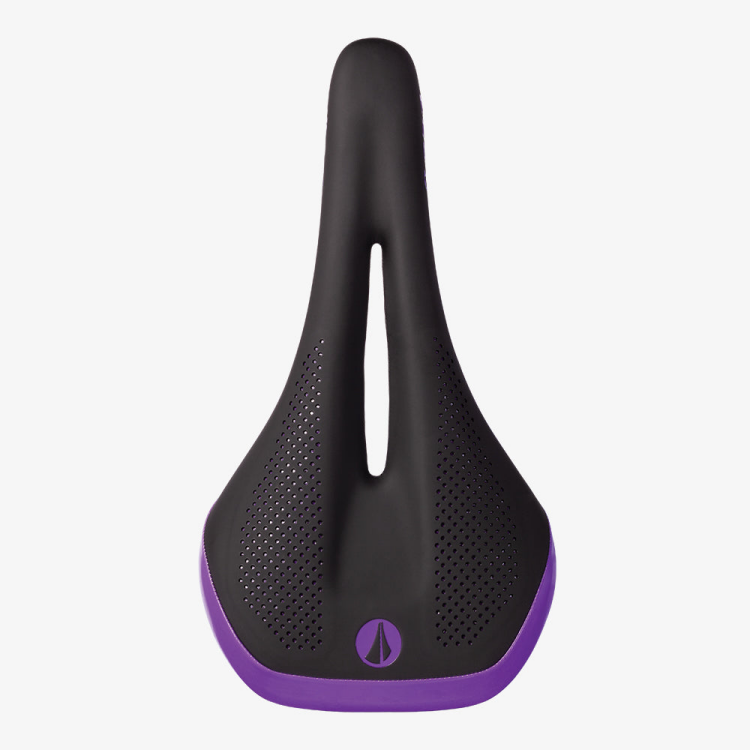 Width: 143mm
Length: 265mm
Clamp: 7mm
Weight: 255g
What we like about it: The unanimous acclaim of the public, the rich colors, and the standard design.
What we don't like about it: The saddle nose is designed to be a bit long.
The SDG Allure has been on the lips of women riders since we started surveying them about their saddles. Many female riders love this saddle. It looks flat, has a shallower cutout in the traditional position to prevent being compressed causing a lack of blood circulation, and has an eagle beak design allowing more forward body lean. Most notably, it is inexpensive and comes in a colorful selection of colors.
However, in our survey, we received feedback that the long saddle nose tip always hangs up on shorts when rocking out of the saddle. If you're looking for a saddle with a shorter nose, check out the third Specialized Women's S-Works Power with MIMIC, but I don't need to explain too much, the public's rave reviews make it the first women's saddle I recommend.
2. Liv Approach ($70)
Width: 155mm
Length: 270mm
Clamp: 7mm
Weight: 300g
What we like about it: Lightweight and aerodynamic design.
What we don't like about it: Not for the restless rider in the saddle.
This saddle provides the ultimate satisfaction when you are under pressure on your ischium. This is one saddle I've used that is as stiff as it looks, but doesn't make me feel uncomfortable. The comfortable support allows me to ride for a long time without soreness and the wide concave allows me to not feel numb from the pressure of my weight. To be honest, I like this saddle so much that I miss the cheaper saddle even more after upgrading it.
The disadvantage is also obvious, it is not suitable for long-distance riding. Its Saddle pad is not soft, and the WTB Deva underneath is what you need for a long, comfortable saddle. But for short races or casual short commutes, this saddle is great for comfort and support, and the upturned tail has corrected my riding position and cured my long-standing back pain.
3. Specialized MIMIC ($325)
Width: 143/155mm
Length: 242mm
Clamp: 7mm
Weight: 210g
What we like about it: The short saddle nose design is perfect for women.
What we don't like about it: The cutout is not comfortable for me.
The Specialized brand's MIMIC technology is designed to make the best adaptations for your body and provide physical support. The company claims that only what fits you best is the most comfortable, and the adaptive cushioning technology proves this point well. Also, the wide and short design is perfect for female riders, and it maintains a lightweight that doesn't match its appearance.
The cutout section is a little short for my liking, which isn't my preference. The adaptive cushioning of the cutout padding throws foreign objects when riding and I prefer a fully skeletonized front end. I think the Selle San Marco Shortfit Supercomfort Open-Fit Dynamic full-length cutout might be a better fit for me. But there are still very many women who find this design comfortable, and my advice is to try it out for yourself.
4. Fabric Line-S Elite Flat Saddle ($58)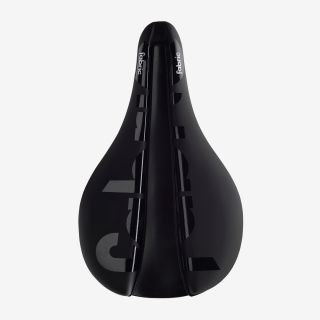 Width: 142mm
Length: 240mm
Clamp: 7mm
Weight: 238g
What we like about it: Sturdy and comfortable, with plenty of room to move around.
What we don't like about it: It's not suitable for long rides.
Previously we reviewed the regular version of this saddle, the Fabric Line Race Titanium. This short-nose saddle is made of almost the same materials, but with major geometric changes. It reduces the nose by 30mm and increases the width by almost 10mm, making it more suitable for female riders. In addition, the front end remains long and slender, so as not to affect the leg room while being comfortable.
The downside is obvious, the front-end padding is rather thin. I felt some pressure on the front end when going on long rides, which is a common problem with this brand. If you need to ride long distances I recommend the Specialized MIMIC for you, but for those who are looking for speed, the comfortable support for short rides and the stiff saddle are very easy to power, which makes the whole experience of short rides bearable.
5. Fizik Luna ($91.5)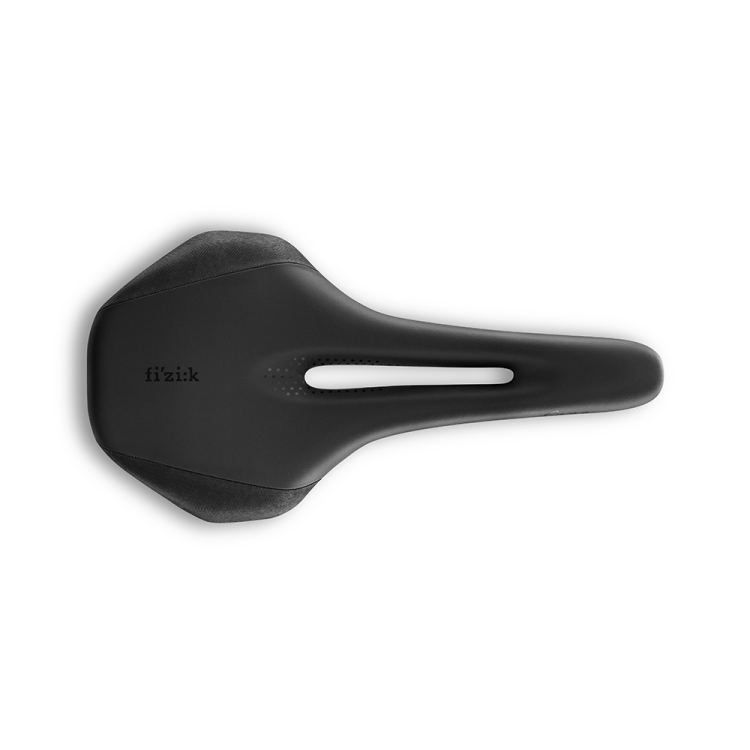 Width: 145-155mm
Length: 281mm
Clamp: 7mm
Weight: 255-260g
What we like about it: Designed for women, for off-road and extreme sports.
What we don't like about it: The elongated saddle nose limits mobility and is not suitable for descending and making sharp turns.
The IschialFlex technology provides a comfortable range of motion and flexible support on the surface of the saddle, so you can ride faster and longer. The ergonomic design and cutout shape are designed for women riders to provide extra cushioning.
The long, thin saddle nose may restrict your leg rotation on fast descents, and you may not be able to cut into corners at the best angle. And it always hangs up on my jersey top when I'm descending. If you are also a DH rider, then the Specialized MIMIC is what I would recommend to you. But if not, this saddle handles well everywhere else.
6. WTB Deva Team ($38.3)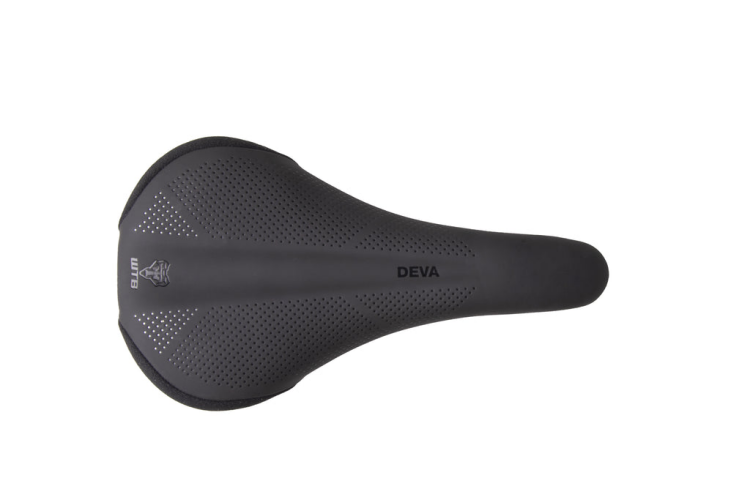 Width: 145mm
Length: 260mm
Clamp: 7mm
Weight: 193/305g
What we like about it: Comfortable ergonomics, wear-resistant design on the outside
What we don't like about it: It's heavier in weight.
This is a versatile saddle that is cheap enough to make it popular with a wide range of riders, with a flat profile that allows for multiple seating adjustments. The shortened saddle nose allows for an easy transition between uphill and downhill, and the female-centric shape is designed to be filled with plenty of DNA saddle pads to provide comfort, with a flat channel in the middle to relieve pressure. Incredibly, it is also very popular with men.
If you buy the chromoly steel version, the weight is amazing. What a lighter version would require is paying the hefty upgrade fee to get the titanium version, but for me, it wasn't necessary. If you are also a rider who doesn't care about weight, I think $47.95 is a very good price.
7. Selle Italia Diva Gel Superflow ($94.87)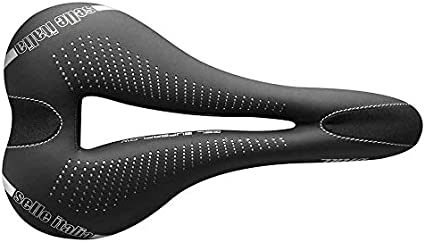 Width: 135/152mm
Length: 270/275mm
Material: Plastic
Clamp: 7mm
Weight: 275/285g
What we like about it: Designed for women and the right weight.
What we don't like about it: Comfortable saddle, not suitable for fast riding and racing.
This is a classic women's bike saddle for commuting and comfortable riding. Whenever people think of a women's saddle they always think of it. The extended progressive cutout increases circulation and reduces numbness, while the patented self-shaping saddle pad keeps the ischium supported. Breathable full-grain leather covers the surface with Vanox rails, reducing the weight to just 275g
However, it is not suitable for strenuous sports. If you are a competitor and eager to improve your performance, I think the next Ergon SM Women will be a better helper. But if you love to commute and tour on a bike, I think this very comfortable ergonomic saddle will greatly increase your enjoyment of outings and the ability to ride faster and farther.
8. SELLE ITALIA LADY GEL FLOW WOMEN'S SADDLE ($84.3)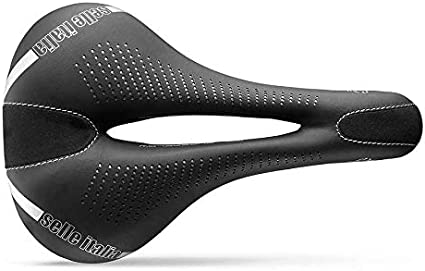 Width: 135-160mm
Length: 262mm
Clamp: 7mm
Weight: 275-285g
What we like about it: The perfect aerodynamic posture.
What we don't like about it: Less hip mobility.
It seems to be somewhat similar to the previous saddle in shape, but the rear is slightly narrower and the cutout is more slender. The comfortable rear padding and curved shape fit the body perfectly, and the top layer of the padding is equipped with a suspension shock absorber layer for long rides in the saddle. And, it only costs half the price of the previous model. Although the padding and saddle frame material has a simple match but does not affect it is also very comfortable.
However, the wide nose design makes those who ride in an aggressive position feel restricted and without sufficient area for thigh movement, the narrow nose design of the Fizik Luna can meet your needs. This saddle is suitable for long-distance travel as well as commuter riding, which can bring you the ultimate comfort and eliminate those unnecessary worries for riding.
9. ISM PN 1.1 ($135.51)
Width: 110mm
Length: 275mm
Clamp: 7mm
Weight: 360g
What we like about it: aggressive, with plenty of legroom to move.
What we don't like about it: The sturdy saddle pad is only suitable for professional competition riders.
ISM's first triathlon saddle is aggressive, with a thicker saddle pad for triathlon events, a shape that may seem odd, and a width of only 110mm at the rear to provide plenty of clearance for your thighs. But if you sit too far forward, then you simply can't feel comfortable. I'm proud to say that the saddle I recommend has been used in countless women's pro races as well as women's time trials and road bike racing bikes.
But it is only suitable for those racing events with more straight roads, if there are too many corners, two noses will limit the thighs. If you are a generalist road rider, I think Fabric Line-S Elite Flat Saddle would be a better choice. But if you're a triathlete or time trialist, or even if your road races are mostly straight, then this saddle will work for you to improve your performance.
10. Terry Bicycles FLX Saddle ($129.95)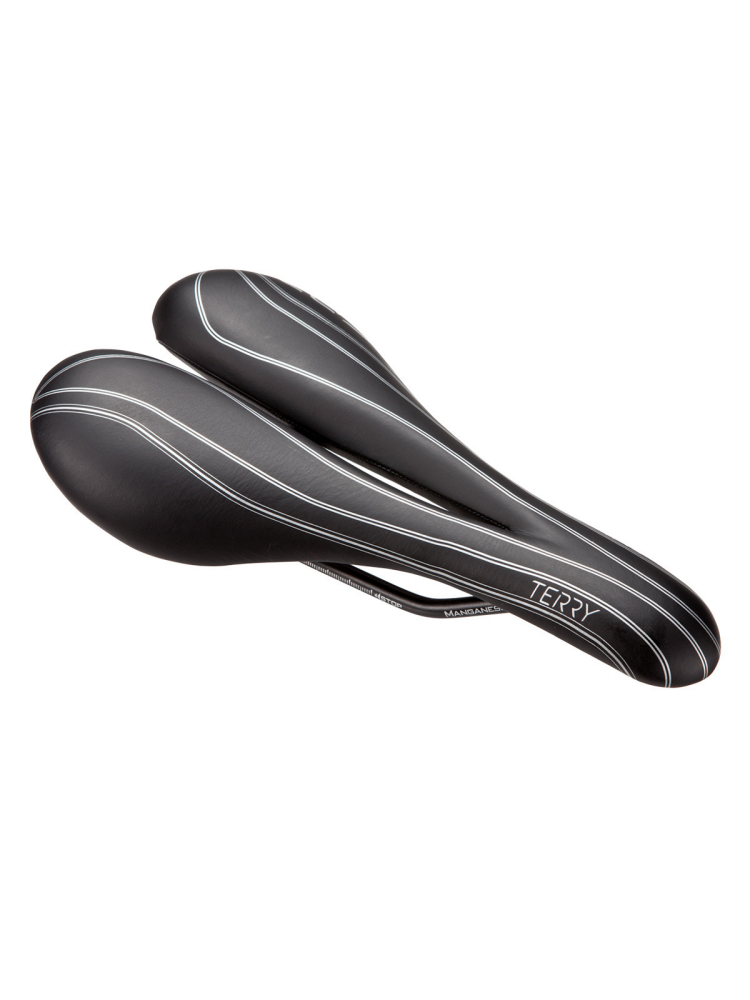 Width: 142mm
Length: 260mm
Clamp: 7mm
Weight: 228g
What we like about it: Split base, rear-mounted water bottle holder.
What we don't like about it: Rails seems a bit short.
To be honest, the Terry Bicycles FLX Saddle is a lightweight, and very thin saddle pad saddle. But it doesn't sacrifice any comfort for performance. The rear left/right split saddle can create a slight deformation when riding according to the foot movement when pedaling, which is difficult to feel with a regular saddle. If you feel that the Terry Butterfly below is too wide or too thickly padded, this will be a good choice.
But the light, stiff saddle pad doesn't fight for long, and soothing long-distance runners might prefer the Selle Italia Diva Gel Superflow above. but if you're a hot-blooded sprinter like me, I highly recommend you try this stiffly supported saddle.
11. Ergon SM Women ($79.96)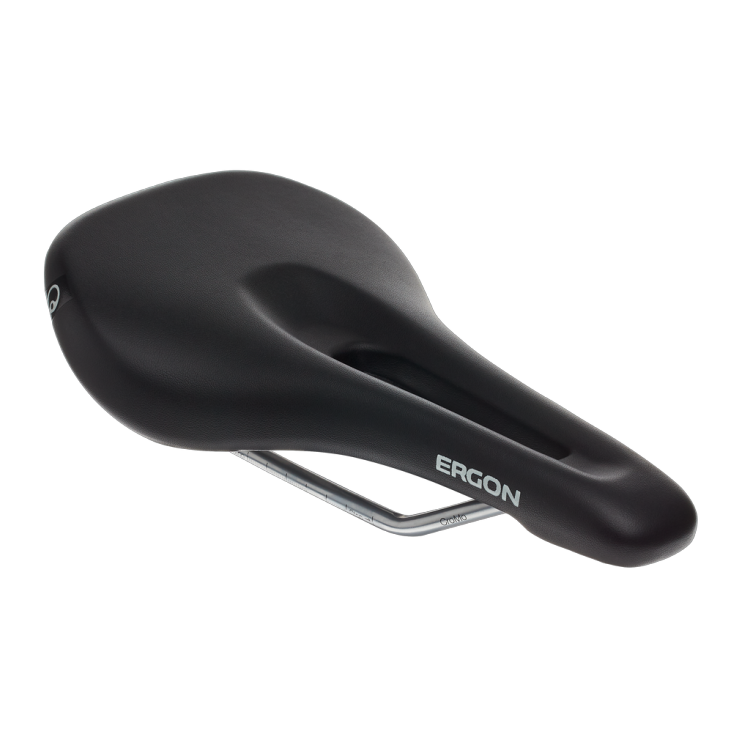 Width: 90-120mm/120-160mm
Length: 278mm
Material: Microfiber cover
Clamp: 7mm
Weight: 265, 275g
What we like about it: Designed for women, with a wider saddle nose and more forward-leaning shape, lighter for racing.
What we don't like about it: Not for commuter rides and comfortable weekend excursions.
This is a saddle designed for women's racing, suitable for mountain bike day riding, mountain riding, and enduro riding. The overall slightly forward-leaning geometry with a widened and shortened saddle nose is perfectly adapted to female race riders. The tail is slightly cocked to provide pressure relief. Two sizing options can accommodate a sit bone width from 9-16cm.
The saddle frame is a bit stiff for me, the unique material feels special to me and may take some time to get used to. I certainly wouldn't recommend this saddle if most of your riding scenarios are non-racing scenarios. But it has to be said that for the competition rider, the light and sturdy profile allows it to provide a high degree of freedom of movement even in technically difficult terrain.
12. Selle San Marco Shortfit Supercomfort Open-Fit Dynamic ($99.99)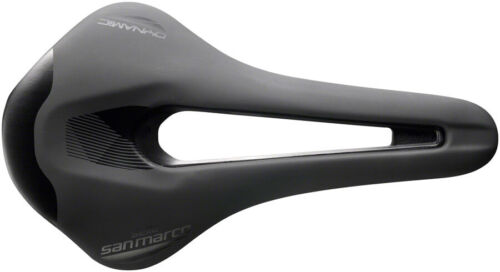 Width: 140-150mm
Length: 265mm
Clamp: 7mm
Weight: 190g
What we like about it: The short nose design is suitable for time trials and general road racing.
What we didn't like about it: There weren't any standout points.
Short saddles used to be the preserve of time trial racers, allowing them to gain a more advanced position in triathlons. But today, road racers are finding that this design is also very beneficial on the downhill. Even when not racing the shorter saddle nose adds comfort and the Shortfit is perfect for me.
There are no real drawbacks, just no outstanding points. It can't adapt to the high-intensity easy power of competition, it doesn't have the comfortable cushioning of long-distance endurance, and it's a middle-of-the-road product. But if you look at its price, I think you probably can't find a more outstanding product at this price than it is for the money. It can balance light racing and everyday riding, and is good news for those ready to go from novice cyclist to pro.
13. Terry Butterfly ($129.95)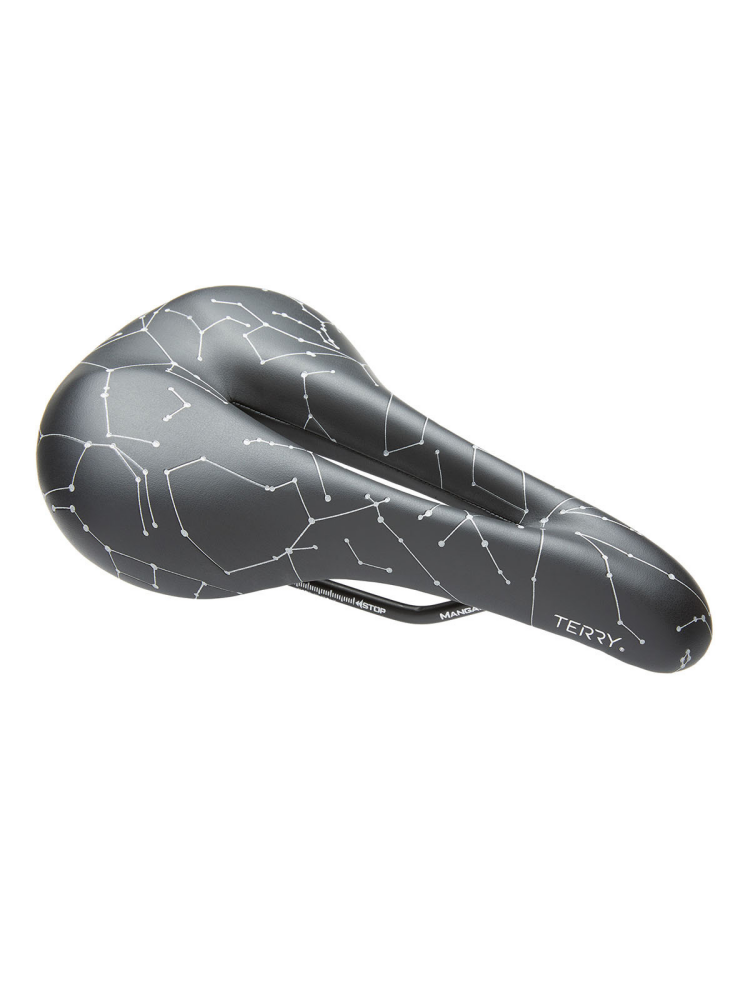 Width: 155mm
Length: 262mm
Clamp: 7mm
Weight: 260g
What we like about it: Cheap price for commuting rides.
What we don't like about it: It's only good for the most basic of rides and workouts.
Almost every female rider I know who loves to commute by bike claims to have owned a butterfly saddle. It has a very wide rear, a narrow nose, and a good-sized center cutout that adapts well to a variety of body positions. And you can choose fun prints to suit your preferences, which I'm very excited about.
However, it's only good for those most basic rides, commuting weekend hikes, and simple workouts. If you are a competitive rider, the Ergon SM Women is what I recommend for you. So, it's a good choice for women on any budget, and even buying the high-end carbon fiber version will only cost you $194, but I think the basic version is perfectly adequate.
14. Pro Stealth Carbon ($223.99)
Width: 142/152mm
Length: 255mm
Clamp: 7mm
Weight: 173g
What we like about it: Great power and comfort.
What we don't like about it: The wide saddle may limit turning ability.
The powerful aerodynamic design of this saddle is focused on the rider for improved performance. The extra large anatomical groove area reduces riding pressure, and the strong and lightweight base provides overall lightness. There is also a smooth outer layer of PU rubber that provides friction while still being somewhat splash-proof, minimizing friction with riding pants.
On the actual ride, I felt that it did not have many available positions. I couldn't find the right seating position whether I adjusted forward or backward, and staying in the same comfortable position for a long time made my fixed parts feel uncomfortable. I think a multi-seat saddle like the ISM PN 1.1 would be more suitable for me. But the strong aerodynamics and comfortable cushioning make it my first choice for shorter races.
15. SELLE SMP DYNAMIC ($230)
Width: 126/150mm
Length: 278mm
Material: Carbon-reinforced nylon 12
Clamp: 7mm
Weight: 295/350g
What we like about it: The sunken ergonomic design and rich colors.
What we don't like about it: The width selection is not easy.
This is a design loved by professional riders. The eagle beak design gives the front end an exaggerated sink, and the very ergonomic front provides a comfortable pressure release area. The inner saddle pad filled with flexible foam provides the right amount of support for more comfort during the ride. And the saddle comes in a wide variety of color options, with a choice of leather finishes as well as synthetic finishes.
However, the width of the saddle is complained about by some riders of certain sizes. Although two sizes are available, the gap between the sizes is a bit wide, as if two sizes S and XL are offered, and the middle part of the saddle width is not well taken care of. If you are such a rider, I recommend the Pro Stealth Carbon in a moderate size for you. But if you are just able to adapt to its width, then this ultimate ergonomic saddle will be perfect for you.
How to choose the best saddle for women
Things to note when buying a saddle
Unisex saddle and women's special saddle
Consider your riding position as well as your riding style
Saddle height
Should I use shorts with liner on my saddle?
Saddle weight
Things to note when buying a saddle
When it comes to bike saddles, there is no one best choice. This is because each individual has a completely different riding style as well as body type. It's hard for riders to figure out which saddle is best for them without testing it out for themselves. Your favorite saddle may be a "nightmare" for your best friend. It's always best to try them out in a brick-and-mortar store, but before you do, check out my suggestions for choosing the right saddle for you.
Unisex saddle and women's special saddle
Is a female saddle seat necessarily the best choice for women? The answer is no. I've had many female saddles that I hated, but it's shocking how many of the saddles I liked were unisex saddles or even male saddles.
Women typically have wider ischium and more pelvic rotation than men, and therefore need wider saddles. Women's saddle cutouts tend to be larger and wider as well, which I appreciate. While many women can find unisex or even male saddles that they feel comfortable in, I still recommend that they try a saddle with female anatomy. Because the one I'm currently using is also the one I find most comfortable at the moment, which is the Fizik Luna, a saddle designed for women.
Consider your riding position as well as your riding style
The type of bike you use and the way you normally ride largely determine the saddle that is right for you.
If you are an aggressive forward-leaning rider, then your saddle should also be appropriately forward-leaning and it should preferably have an eagle beak design. This is because such a position puts more pressure on the soft tissues. In this case, you need a cutout wider saddle.
Or, if your bike is a commuter type or sits very upright with very little aggression, I think you could go with a wider saddle or add more padding to your saddle.
Saddle height
The saddle height setting is also very critical, and incorrect settings can lead to all kinds of problems. If it's too high, it can cause joint strains and skin abrasions when you lean from side to side to the pedal. If it is too low, you will face the risk of joint injuries and other problems, putting too much pressure on your knees.
One more thing, different saddles have different stack heights, so after upgrading your saddle your seat tube height needs to be adjusted accordingly.
The simple way to adjust is to keep your knees straight when you sit in the saddle with your feet on the pedals to get the right pedal angle when you ride. However, we prefer to do the fitting in a physical store.
Should I use shorts with liner on my saddle?
It's a very individual choice, some women prefer the comfort and support of a suede pad, while others prefer the feeling of not having a liner.
These are entirely up to you personally, and there is no way of knowing which shorts will work for you in that saddle, as it is a very personal thing. However, it is important to note that some combinations will work better than others. Shorts have different padding densities in different locations and different pad sizes. If you're not sure how to choose, check out our guide to the best cycling shorts for women.
Saddle weight
Not every rider cares about how heavy their bike parts are, but the lighter the bike, the less power it needs to ride. So some avid lightweight enthusiasts want to reduce the weight of their saddle, and if you are preparing for a race, taking your bike up and down stairs, or simply want to make it lighter, then you can indeed buy lighter stuff. Generally speaking, the more money you spend, the lighter your saddle will be.
The downside is that an extremely lightweight saddle will greatly reduce the amount of padding, even if part of the saddle is just a carbon fiber plate.
I believe I don't need to tell you that such a saddle will undoubtedly reduce the comfort level significantly. But professional racers can wear thickly padded cycling shorts. This reduces the overall weight of the bike while still providing good aerodynamic benefits.
Conclusion
Choosing the best saddle for you rather than the most expensive saddle for women is the right choice. For women, whether they are new to the sport or experienced super racers, will experience saddle injuries of one kind or another. Even if you acquire the best women's bike saddle in the world, if it doesn't fit you, you'll be in the same trouble.
We've handpicked the best women's bike saddles for 2023. They are designed to be shorter and wider to better match the width of a woman's ischium and her physiological curves, so you can always be happy while riding without worrying about the pain the saddle is causing you. Use them with the right pair of cycling pants to improve your comfort on the bike and reduce the risk of saddle sores. By the way, if you want to go riding in well-known terrain or special terrain, you can book your accommodation on IHG Hotels & Resorts. It is not only rich in variety but also easy to operate.
In short, you need to determine in advance your riding style, sit bone width, body anatomy, saddle shape, material, and saddle pad. Our current list will help you find the best saddle for you faster. Moreover, if you want to learn more about saddles, you can also click on the Top 15 Best Road Bike Saddles [2023], and 15 of The Best Mountain Bike Saddles You Can Buy [2023].
If you like our content, feel free to share it with your friends! And, if our content is helpful to you, you can click the email subscribe button below! Thanks for your support!