We use affiliate links and may receive a small commission on purchases.
We've selected the 15 best bike rear lights for your reference.
If you plan to ride at night or in the evening when your vision is poor, a reliable bicycle taillight is what you need. This is not just a safety precaution, it is a legal requirement in many countries. So for your safety and the safety of others, please do not ride your bike at night without a proper bike light.
There are two types of bike lights, "lights to be seen with" and "lights to see with". Previously we brought you the best bike headlights of 2023, now it's time to take a look at the rear lights. In this article, we focus on finding the best bike taillights for 2023 that are perfect for keeping you safe while riding at night and don't cost too much. If you like our articles, feel free to subscribe to us to get new reviews on time!
2023 Best Rear Lights List
1. Cygolite Hotrod 50 ($29.65)

Weight: 29g
Size: 1 x 1 x 3 inches
Brightness: 50 lumens
Battery: 1.5 to 100 hours
What we like about it: Sleek appearance and compatibility.
What we didn't like about it: It didn't work out of the box.
The stylish striped shape gives it a sleek look that looks great with a slim road bike. The powerful 50-lumen beads cover a very wide range and the 6 striking flashing patterns allow drivers to quickly observe your presence on the road. The flexible mount allows you to attach it to the top of a variety of seat tube shapes, including aerodynamic seatposts.
Not right out of the box, the original configuration does not come with a charging cable, you may need to find a suitable charging cable for it to use. In this way, the following Blackburn Dayblazer 65 Rear Light, which comes with a charger set in the package, is more user-friendly. But you don't have to worry too much about that, because they are usually no different from the chargers for your phone and headphones.
2. Blackburn Dayblazer 65 Rear Light ($6.50)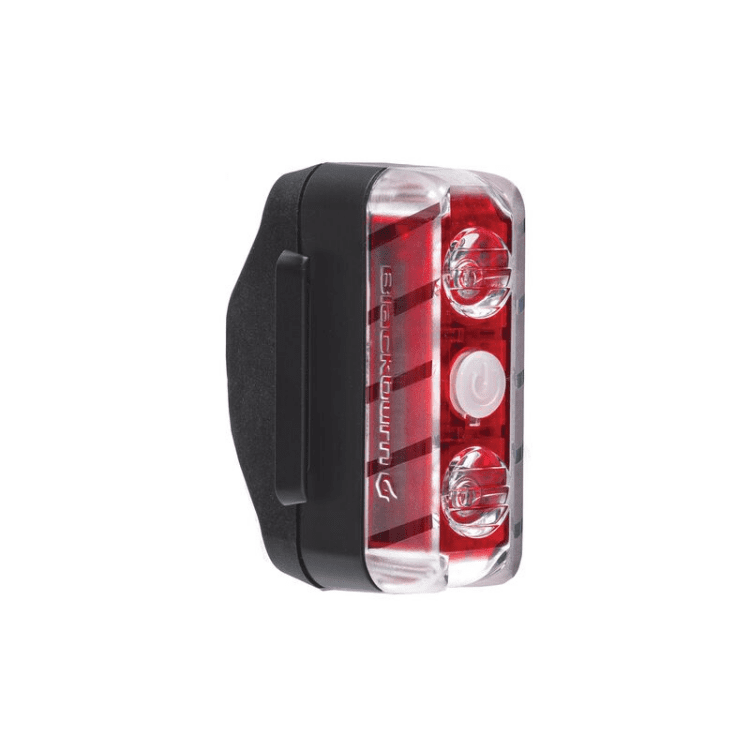 Weight: 48g
Size: 57 x 19 x 75 mm
Brightness: 65 lumens
Battery: 1.5 to 25 hours
What we like about it: Cheap price, wider viewing range.
What we don't like about it: It's not easy to see in the daytime or the evening.
Incredibly $6.50, the included metal stand makes it a great choice for mounting a tail light on your bag or clothing. Like the Cygolite Hotrod 50 above, the clear domed housing allows it to be seen from almost any angle. I love that this model is IP67 waterproof and requires no tools for mounting in the bike, on a backpack, or even on clothing, design.
However, it is not designed with a solid LED strip, the landscape will look brighter at night, but in the daytime or evening, this spot brightness can easily be obscured when off-angle. I will say, however, that this is the only design that comes with a clip that allows you to mount it on your backpack or even on your clothes.
3. Lezyne Strip Drive Pro Tail Light Black ($54.99)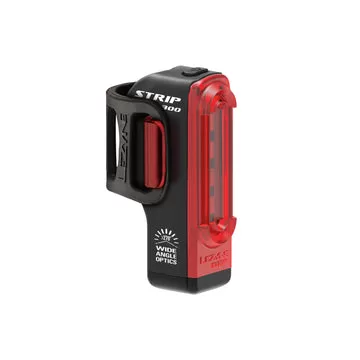 Weight: 73g
Size: 50 x 70 x 140 mm
Brightness: 300 lumens
Battery: 53 hours
What we like about it: Sleek appearance and compatibility.
What we didn't like about it: It didn't work out of the box.
This is a very bright daytime running taillight and one that is made for safety. I think the higher-priced ones might have better quality. 300 lumens is very bright for a taillight, and I even think it could act as a headlight if it were white. This brightness will ensure that you can still be spotted in foggy, heavy traffic or rainy weather.
Because the light mounting bracket is angled, the lights can only be set to illuminate up or down. When adjusted downward, the button also becomes difficult to reach. But the downward illumination design in my opinion should be set to prevent dazzling. And the high brightness also ensures that you can see very clearly even without direct light.
4. Ascher USB Rechargeable Set ($15.99)
Weight: 160g
Dimensions: 5.16 x 4.13 x 1.77 inches
Brightness: 80 lumens
Battery: 2.5-9 hours
What we like about it: Small and portable, easy to carry.
What we don't like about it: Smaller battery capacity.
Small thing but has big energy, in other words, the very compact form provides ample lighting. The four modes of brightness adjustment can be switched according to your needs. The advanced silicone mounting strap is flexible enough to fit a variety of bicycle seat tubes. And you can also get creative with mounting it on other parts, for example, I mounted it on the end of my helmet.
The TV life is not that long, with 80 lumens lasting only 2.5 hours. The long battery life of the Lezyne Strip Drive Pro Tail Light Black is obviously what I need more of if I'm training for two rides a day. But the small, cheap and easy-to-carry attributes make it easy to see these little things and not forget about them.
5. Moon Nebula Rear Light ($65.99)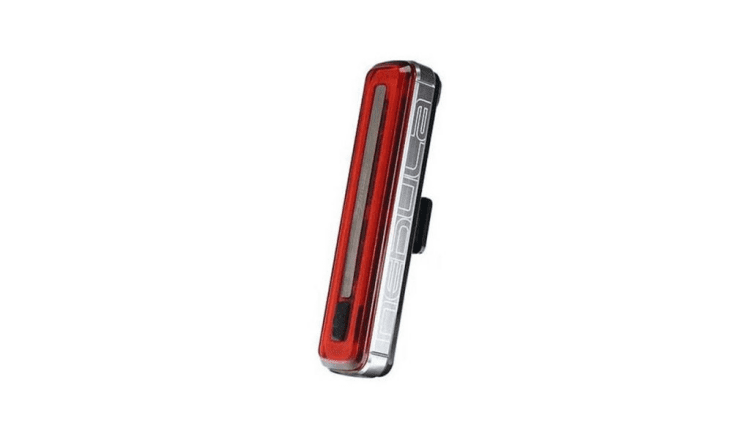 Weight: 44g
Size:/
Brightness: 200 lumens
Battery: 800mAh
What we like about it: The metallic shine looks premium.
What we don't like about it: The fixed mode is not suitable for bumpy terrain.
I was impressed with the metallic silver Moon Nebula Rear Light, with a maximum brightness of 200 lumens and excellent battery life, this is one of the best bike tail lights I have reviewed to date. The metallic sheen gives it a very premium look, and once installed you can set it sideways or upright, with a power output level that will keep you satisfied for a full day of riding. The seat tube clamp bracket has a very distinctive design that keeps your seat tube simple.
The fixation mode is very new, but a little loose on bumpy rides, and there is even a risk of throwing the light out. Perhaps you could take a look at the Garmin Varia RTL515 with its solid fixation. overall, the long battery life of the daytime flash mode and the 200 lumens maximum brightness of the night flash mode is very adequate. But my favorite thing about it is the silver metallic packaging.
6. NiteRider Sentry Aero 260 ($34.9)
Weight: 65g
Size: 2.76 x 2.36 x 0.79 inches
Brightness: 260 lumens
Battery: 7-30h
What we like about it: Lightweight aerodynamic design.
What we don't like about it: It's not waterproof and tends to fog up.
The aerodynamic shape makes it look very slim and the design also allows the light to provide a 260-degree range of light exposure. The shape is very lightweight at 65g and can be easily mounted to a standard aerodynamic seat post, making it a great companion for triathlon riders as well as aerodynamic cyclists when training.
The only drawback, it is not waterproof. And the airtightness is not particularly good, even when the temperature difference between indoors and outdoors there is a heavy water mist inside the glass, and I'm afraid it will be damaged because of it. Then the Blackburn Dayblazer 65 Rear Light's IP67 level of waterproofing may be more to your liking. But in general, I don't ride it out in bad weather like rain or snow. I'm more concerned about whether it will fit on my wind-breaker seatpost.
7. Topeak Taillux 100 ($73)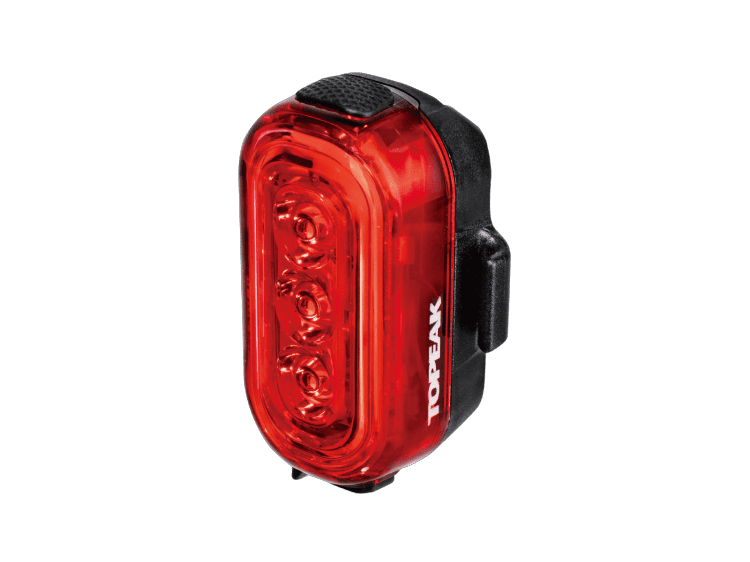 Weight: 30g
Size: 57 x 41 x 25 mm
Brightness: 100 lumens
Battery: 500mAh
What we like about it: It is simple and easy to operate and, can be installed in multiple parts.
What we don't like about it: The size is a bit large for some seatposts.
The single-button operation is very convenient and offers a simple four-mode selection where you can switch between constant and flickering. You can get up to 3 hours of life in the high brightness mode of up to 100 lumens. The protective cover design that extends to the side allows you to be easily observed even from the side, using a small, sturdy silicone strap for mounting, which is traditional and error-free. It is worth mentioning that there is also a clip placed inside the package, you can easily clip it on your helmet backpack as well as your clothes.
It is a bit large. So if mounted on a slimmer 27.2 or domestique seat tube it will look very large and tend to wobble from side to side. If you have a thin seatpost, we recommend looking at the NiteRider Sentry Aero 260 above. overall, its high brightness and wide viewing area, as well as its lighter and cheaper features, make it worthy of being on this list.
8. Garmin Varia RTL515 ($499)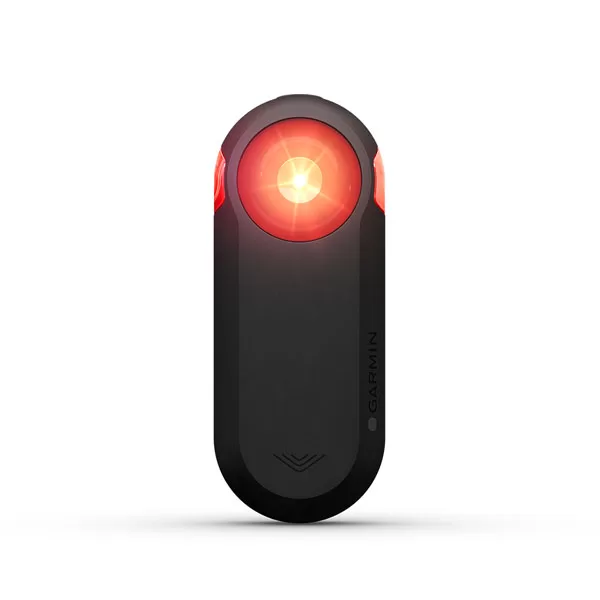 Weight: 71g
Size: 39.6 x 98.6 x 19.7mm
Brightness: 1000 lumens
Battery: 6 hours of constant light, 16 hours of flashing
What we like about it: Integrated smart radar, shiny light beads.
What we don't like about it: The short battery life.
Fully intelligent taillights are always a hit with tech enthusiasts, and this smart taillight from Garmin provides reliable rearview radar so you can feel the distance between the bike behind you, and you can see the data clearly on your phone or Garmin's bike computer. It's just a red dot bead, but it's so bright that it's visible from a mile away in daylight visibility.
The battery life is not very long, even in daylight flashing mode it only lasts 16 hours. This means you'll need to take it off often to recharge. For those who need a long endurance ride, check out the Cygolite Hotrod 50's 100-hour-long endurance mode. But if it so happens that your bike computer uses a Garmin, I think the companion Garmin Varia RTL515 can greatly enhance your smart riding experience.
9. CatEye Rapid X3 ($44.96)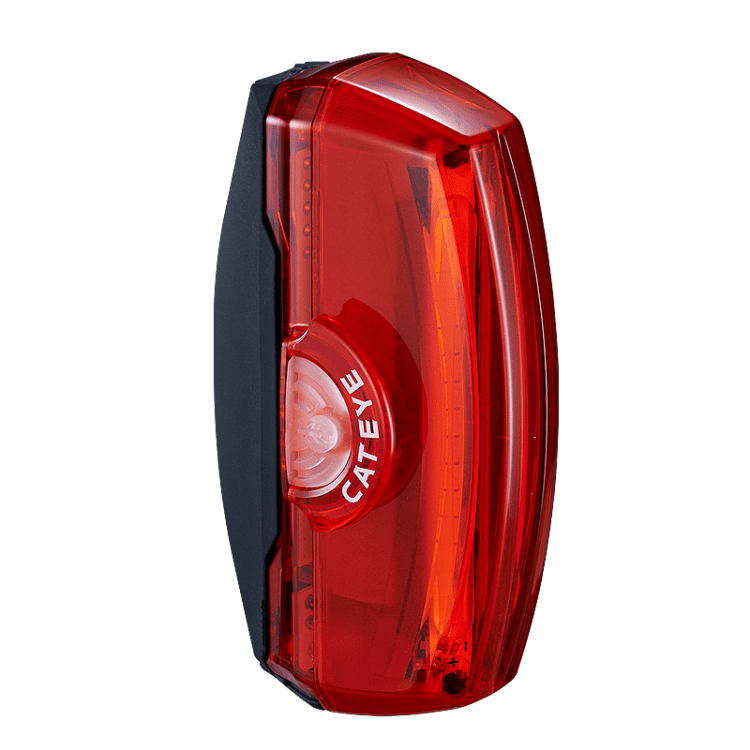 Weight: 46g
Size: 74.0 x 31.0 x 39.0 mm
Brightness: 150 lumens
Battery: 1 – 16 hours
What we like about it: The beautiful shape and the wide viewing range.
What we don't like about it: The waterproof rating is somewhat lacking.
The CATEYE has always been recognized by the majority of riders for its beautiful appearance, whether it is a lamp or a bike computer. Of course, this one is no exception. The almost fully wrapped transparent lampshade gives it a very large viewing range, and the super bright LED strip can be easily spotted by others at night. The long strip is well shielded by the seat tube and will have little to no impact on your bike's aerodynamics.
The downside seems somewhat obvious as well, the IPX4 level of waterproofing seems a bit lacking for heavier rain that could cause it to get water damage. If you are a rider who will be riding in the rain, perhaps you can take a look at the Blackburn Dayblazer 65 Rear Light. But without that in mind, I think this tail light is well worth buying.
10. CygoLite Hotshot Pro 200C ($39.17)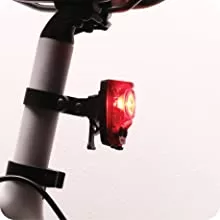 Weight: 300g
Size: 5 x 3.3 x 1.9 inches
Brightness: 200 lumens
Battery: 2 – 210 hours
What we like about it: Easy-to-operate two-button, 210-hour runtime.
What we don't like about it: It's more complicated to install.
The design is very aggressive, with a single LED light providing super bright 200 lumens of illumination. The newly designed 2-button design allows you to quickly adjust the brightness and turn the light on and off. The ultra-wide spaced beam enhances your presence while riding, with up to 210 hours of runtime exceeding almost all taillights. In addition, mounting sites include the seat tube as well as the rear of the saddle.
However, the installation method is complicated. Whether it is mounted on the seat tube or adjusted the angle needs to use a Phillips screwdriver to change it. If you need to quickly install and remove the tail light, take a look at the CatEye Rapid X3 above. overall, it is the strongest in this price range, both in terms of range and brightness.
11. NiteRider Sabre 110 ($21.99)
Weight: 28g
Size: 7.75 x 2.88 x 1.75 inches
Brightness: 110 lumens
Battery: 1-17 hours of life
What we like about it: It's lightweight and portable and has super brightness.
What we don't like about it: The short battery life.
At just 28g, it is almost one of the lightest taillights available. The smaller profile and integrated buttons give it a very clean look, perfect for the competitive road rider. Unlike other taillights, it offers a certain angle of adjustment, and the integrated clothespin allows you to remove it and mount it on your clothing.
However, the battery life is not long, the maximum brightness can only last for more than an hour. This is still not enough for daily night riding. If you want a long-lasting bike light, check out the Exposure Strada 1200, but no one can resist a lightweight, compact, yet bright light that's convenient.
12. Bontrager Flare RT ($59.99)
Weight: 60g
Size: 28.9 x 28.2 x 37.3 cm
Brightness: 90 lumens
Battery: 420mAh
What we like about it: The extra-long battery life and the easy adjustment knob.
What we don't like about it: No adaptive adjustment.
The compact and durable Bontrager has been widely acclaimed by Trek riders. The new downsized model also has a significant performance improvement with a 36% smaller size compared to the previous one. The new light beads have focus and strobe functions for good visibility even on daytime rides. The integrated light sensor can automatically adjust the brightness according to the environment.
However, the locking mechanism does not seem to be secure. If you are a mountain bike may be such a locking device is somewhat lacking, and can not cope with the rough road, you can look at, for example, CygoLite Hotshot Pro 200C a screwed taillight. But its small and delicate and user-friendly light-sensing system is still very popular.
13. Serfas UTL-6 Thunderbolt Tail Light ($35.95)
Weight: 28g
Size: 8 x 4.75 x 1.75 inches
Brightness: 35 lumens
Battery: 10 hours of life
What we like about it: Minimalist form factor that can be used as a headlamp.
What we don't like about it: It only supports the installation of round tubes.
Super lightweight headlight, you'll love it. The construction is very simple, just a button and 30 LED beads constitute a practical tail light structure, close to 10 hours of life, with a cheap price, making it a very high-cost performance. According to your preference, you can install it horizontally or vertically on the seat tube, or even on the helmet with a hollow hole at the back.
At 35 lumens, it may not be enough, at least not at its highest brightness for daytime riding. If you need a tail light that glows in the daytime, check out the Bontrager Flare RT, but if all you need is safety for night riding, this inexpensive little light is perfect for you.
14. Exposure TraceR DayBright ($72.99)
Weight: 35g
Size: 57×28×19mm
Brightness: 75 lumens
Battery: 700mAh
What we like about it: The minimalist form factor can be used as a headlamp.
What we don't like about it: It only supports the installation of round tubes.
Despite its compact size, it feels very tough and the plastic mount it snaps into can handle almost any kind of bumpy terrain. The single LED does a great job with the help of a large lens and the light output is very adequate for night riding. I enjoy turning it down to a mild brightness for use after the sun goes down.
One small complaint though, the rubber backing on the mount is pretty tough and I was afraid it would scratch my seat tube, although that hasn't happened yet. If you share this concern, check out the soft rubber-mounted Serfas UTL-6 Thunderbolt Tail Light, but it has to be said that it's still one of the best tail lights on the market. Easy to use and well built, good run time and reasonable output, even if it's not the brightest, is proof enough of its excellence.
15. Lezyne Zecto Drive Max ($49.99)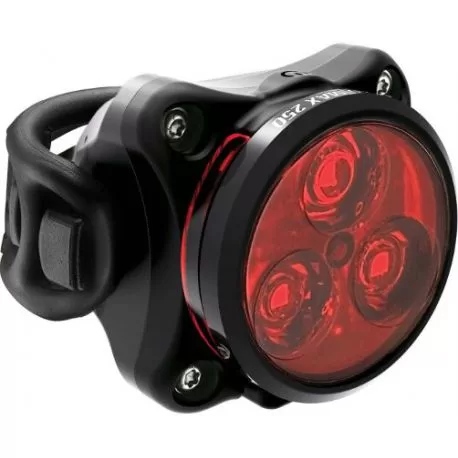 Weight: 69g
Size: 7 x 4 x 3 inches
Brightness: 250 lumens
Battery: 24 hours of life
What we like about it: Minimalist form factor that can be used as a headlamp.
What we don't like about it: It only supports the installation of round tubes.
Ultra-compact, ultra-visible taillights with greatly increased battery capacity. The three LED system provides up to 250 lumens in daytime mode. The extensive eight adjustment modes also include a long-lasting economy mode with durable conforming matrix construction paired with a machined aluminum panel. Also, the patented multi-functional two-in-one clip can be mounted on clothing and straps.
Although it looks very compact, the very large number of metal parts makes it very heavy and people don't like the bulky design. If you are after a lightweight, perhaps the Exposure TraceR DayBright with just 35g on it will make you happy. But the sturdy aluminum construction allows it to stand up to some bumps and bruises. Probably good news for mountain bikers and some gravel riders.
How to choose the best bicycle headlights?
How to choose the right bike tail light for you?
Brightness and lumens
Battery life
Charging time
Installation System
Rubber band
Solid plastic or metal mounting systems
Other Functions
How to choose the right bike tail light for you?
If you often ride your bike outdoors at night, tail light with good visibility is very important to you. A great taillight will allow the people behind you to spot you in time. Here I will let you know how to choose a tail light for your bike from various angles.
Brightness and lumens
After watching our best bike headlights you should have some idea about the lumen units. Most bike headlights need to be no less than 350 lumens and need to illuminate the road ahead. But taillights are only used to be spotted, so generally keeping it at 50-100 lumens is already working very well.
There is still one thing you need to know. Almost all bike light manufacturers advertise the maximum brightness and maximum lifetime of their taillights on their official websites, but often the maximum brightness and maximum lifetime don't match the two figures. If you adjust the brightness to the maximum, the range will often be very hard. So we suggest that when you choose the brightness of your bike taillight, choose a taillight that is a little brighter than you need, which will also invariably improve the range of the taillight.
In addition, some taillights are sometimes needed to provide a warning when riding in the daytime. If you need to do this, buy a taillight that is brighter than 150 lumens.
Battery life
With the same brightness, most bike light manufacturers will only claim their maximum range time, but only 5 lumens of brightness corresponding to it. When we are picking the right range, we need to be careful to choose the range time corresponding to the brightness we need, not the maximum time claimed by the seller.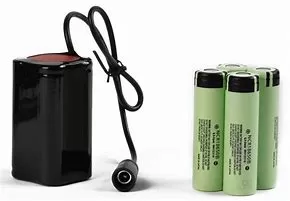 One more thing, if you are a long-distance rider such as those touring riders and endurance racers, please choose a high endurance tail light to ensure that you can support a whole ride.
Charging time
Most lights are charged via USB form, and some of them are designed with embedded batteries. Although it is easier to replace, it is not environmentally friendly. I like nothing better than lights that use rechargeable batteries. On the one hand, I can replace the batteries in time to keep them charged, and on the other hand, I can charge them to keep them from being discarded.
Installation System
In the imagination, the lights are very easy to be mounted and dismounted on the seat tube without any fear of problems in this area. But this is not the case, and the different dimensions of each seat tube often make it a compromise.
Rubber bands: This is the easiest and most common way to install and remove them quickly. You don't have to worry about the lights being stolen when the bike is parked on the side of the road, you just need to spend a few seconds removing them when you are parked. But it also has its shortcomings, yes, it doesn't hold well in place on bumpy roads and is likely to slide or even fall off. If you're a mountain rider or a gravel rider, check out those metal-fastened taillights.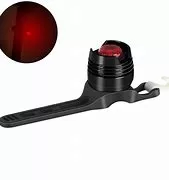 Solid plastic or metal mounting systems: Bolted directly to the handlebars, this sturdy mounting method tends to provide better safety and long-lasting durability on bumpy roads. However, this type of mounting is often more complicated to install and requires a small hex wrench.
Other Functions
Waterproofing is very important, and when a light is not waterproof, it means you have to put it away immediately when it rains. IP numbers are the way to determine the waterproof rating of your lights. I think the minimum needed is an IP4 waterproof rating, while the better IP7 rating can be submerged in water for up to 30 minutes for extended periods.
Conclusion
Most people only consider the headlight to provide their riding help but do not know that the presence of the tail light is also very important. Even in some countries, it is mandatory to wear a tail light when riding and it must be red. The tail light allows the vehicle behind you to find you in time without causing an accident as a result. But for the choice of each person with range, size and weight and shape have their own needs, so the selection of a suitable taillight becomes complicated.
For this reason, we have provided you with a series of suggestions for your choice, selecting 15 of the most popular models from the tail lights on sale this year and before. There are various shapes, different ranges, as well as sizes, and so on, so that you no longer have no choice, as long as you fancy one of them, they are all very suitable taillights. By the way, if you want to go riding in well-known terrain or special terrain, you can book your accommodation on IHG Hotels & Resorts. It is not only rich in variety but also easy to operate.
Finally, if you still need a headlight to help you see your route at night, check out our best bike headlights of 2023.
If you like our content, feel free to share it with your friends! If our content is helpful to you, you can click the email subscribe button below!